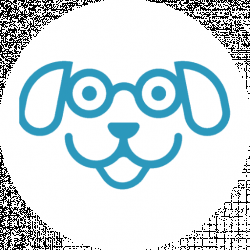 Latest posts by Scout Knows Team
(see all)
Having lots of options is a good thing. Choice enables us to be savvy consumers, especially when it comes to health and nutrition. Sometimes, however, having too many choices without clear guidelines about important features of a product makes it so hard to choose. Don't be confused any longer! I'm going to help you pick the best food for your dog.
First, you want to understand the basic essentials about dog food labeling. Then, you should determine whether or not your dog needs any special dietary boots. For instance, some breeds like pit bulls and boxers benefit from more protein than other dogs. I also want to explain and dissect a few hot button dog food trends.
Finally, there is cost to consider. When you understand what is really important about nutrition for dogs, you can make informed choices that protect your dog's health and your budget. I am not one of the people caught up in hysteria over what I feed my dog. Ruby has some allergies, so she eats a high quality food but I've had other dogs in the past who did just fine before any of us knew better.
You want to strike a balance of good nutrition for your dog, a lack of stress and worry for you, and something that's easy on your budget.
Understanding Dog Food Labels
Lucky for us, dog food labels aren't exactly the Wild West. An organization called The Association of American Feed Control Officials or AAFCO oversees dog food labeling. Therefore, the packaging has to conform to guidelines that influence some of the terms you see over and over.
There are a few important factors, but it isn't as complicated as it looks.
Foods That Reference A Single Ingredient
Example: Taste Of The Wild Dry Dog Food: Lamb
Taste of the Wild, Sierra Mountain Canine Formula with Roasted Lamb
Dog Food Dinners, Platters, and Entrees
Hill's Science Diet Adult Chicken & Barley Entrée Canned Dog Food, 13 oz, 12-pack
Dog Food With Cheese, Bacon, etc.
Example: Cesar Savory Delights With Bacon And Cheese
If your dog food label says 'with' before an ingredient name, that translates to 3% in the dry weight gradient system. Cheese and bacon are popular ingredients that receive this treatment on dog food labels.
Most of the time, when you see terms like 'with cheese' on a food item for your dog, it's probably not the best quality. This isn't universally true, but high-end dog foods are getting pretty trendy and going for ingredients like whole grains and wild game.
CESAR SAVORY DELIGHTS Rotisserie Chicken Flavor with Bacon and Cheese Dog Food Trays (Pack of 24)
More About Ingredients
Because labeling percentages are measured in weight, the denser the ingredient is the closer to first place position it will get. Expect to see meat at the start of your dog food. If you don't, that's a bad sign.
It's also important to remember that just because an ingredient lands at the end of the list doesn't mean it's worthless. They might just weigh less! So use these labeling tips to guide your purchases but remember to use some common sense along the way, too. Vitamins and minerals are only needed in trace amounts, so while they are important, they're not going to be the first ingredient in the list.
But, My Dog Is Allergic To _________
There are some common signs of dog allergies you may see.
Skin irritation, inflammation, or scabbing
Incessant scratching, either in a localized spot or all over
Eye irritation, redness or tearing
Ear infections or irritation including itching
Noticeable sneezing
GI Distress including vomiting and diarrhea
Sudden snoring (throat inflammation)
Paw problems or a dog who chews or licks their paws
Licking at an irritated area
If you notice any of these symptoms, consult the label on your dog food.
Breed Specific Nutrition
Popular Doggie Diet Trends
Most dog foods have proper nutrition, save a few of the very low end 'junk food' types of food and shady dog treats. We love our pets, however, and the more obsessed we get with our own nutrition the more we turn to theirs. This well meaning interest can bloom out of control.
Some of the dog nutrition trends are good and some are ideal for certain dogs. Time to unpack some theories!
Wild Game
I like the wild game trend because it often comes with some other desirable things like human grade ingredients and hormone free dog food. I also think it's fun. It's hard to say if it has any nutritional benefit over domesticated protein sources, however.
Companies like Wellness CORE list benefits that focus more on grain-free food than the source of the protein itself. Wild game can't hurt, but it's hard to know if it makes a real difference.
Wellness CORE Natural Grain Free Dry Dog Food, Wild Game Duck, Turkey, Boar & Rabbit, 26-Pound Bag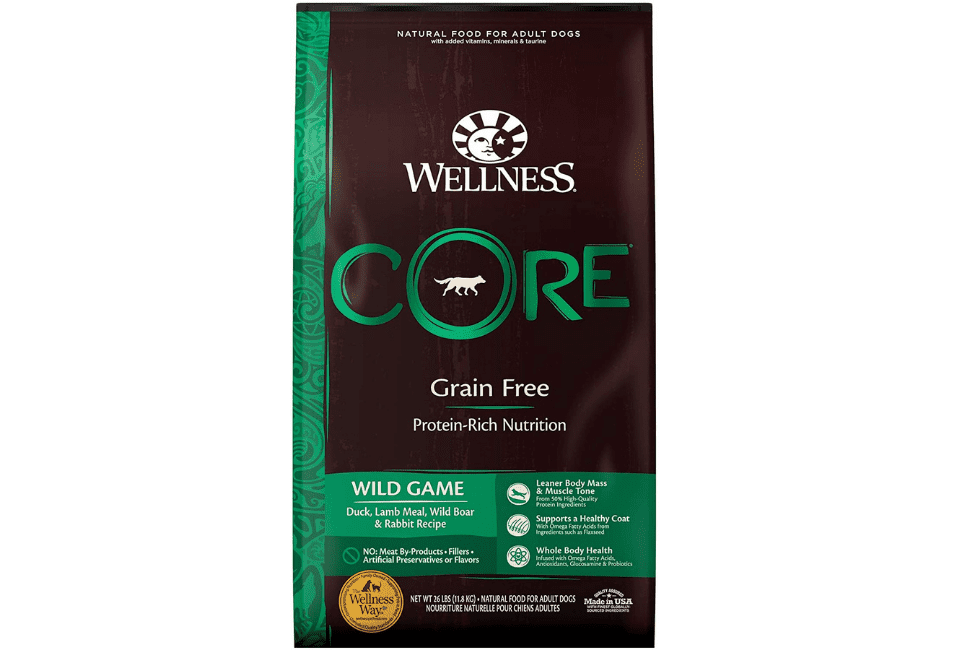 Therefore, wild game is something desirable but not essential to me when it comes to dog food.
Human Grade Ingredients
I think dog food based on human grade ingredients is a good thing. Since there is so much we don't know about how dog food is manufactured, I like knowing my dog is eating the same quality food I am. Like the wild game trend, human grade ingredients come along with hormone free and low grain foods.
Overall, I think human grade ingredients in dog food is valuable, if only to help assure us that proper care and conditions are in place during manufacturing.
Hormone Free Protein Sources
While it may boost output, there's nothing great for consumers about the level of hormones in our meat. If you can shelter your dog from that, why not? I don't think it's catastrophic if your dog has been eating regular food, but if you can make the switch to hormone free food do it. Yet again, it's usually bundled with other dog diet health trends like human grade ingredients and low or no fillers and byproducts. In that case, it's the icing on the cake.
If you can, feed food from hormone free protein sources.
Raw Diets
Grain-Free Dog Food- Helpful And Necessary?
Sojos Complete Natural Grain Free Dry Raw Freeze Dried Dog Food Mix, Turkey, 2-Pound Bag
CANIDAE Grain Free PURE Sky Dog Wet Formula with Duck & Turkey, 13 oz (12-pack)
Whether you think grains in dog food are undesirable or downright harmful, it's easy to make a grain free choice. In the event you're restricted in some way from providing grain free food, don't despair. Purchase the very best food you can afford and watch your pet for signs of allergies. Speak with your vet and together you can monitor your pet's health and nutrition.
Meal And Other Byproducts
I say just say no thanks to meal and other byproducts in dog food. It's hard to avoid them completely, but they're just gross. Imagine everything you've ever heard about hot dogs and amplify it. There's no way to know exactly what animals it's made out of or which parts of them.
The good news is that most high-quality dog food, especially specialty varieties, are reducing or omitting byproducts. Even Blue Buffalo is chicken meal free. Do your best to reduce meal and byproducts.
BLUE Life Protection Formula Adult Lamb and Brown Rice Dry Dog Food 30-lb
How To Safely Change Your Dog's Food
All of this information is fantastic for new pet owners, just about to bring home a new dog. If your dog is already eating some of the things on my naughty list and you want to make a change, you'll need help.
You shouldn't abruptly change your dog's diet. Doing so can cause digestive upset. Your dog could also flat out refuse to eat the new food.
Most sources recommend a 7 to 10 day period for the switch over. Gradually mix the new food with the old food at feeding time until you achieve a 50/50 mix. Then, increase the amount of new food and decrease the amount of old food until you're entirely switched over.
By the way, check out some of the healthy homemade dog treats from our article about holiday dog treats.
The Important Things To Remember
It's easy to get completely overwhelmed when choosing the perfect dog food. Just remember that under most circumstances, your dog will be fine while you adjust things to their ultimate benefit. Here are a few things to remember as you make your way through this part of your journey with dogs.
Don't freak out. Your vet is there to help you.
Read the label. You've learned a lot about what makes good dog food. Use those guidelines and don't get too focused on tiny details.
Choose foods high in meat content and low in fillers, including corn.
Read reviews. You'll not only learn what others think of a certain dog food brands, you'll also know to be on the lookout for any effects that pop up in reviews over and over.
Consult your vet constantly! If your vet isn't making themselves available to you, look for another vet. I'm not suggesting that you drive them crazy, but they are your partner in your efforts to raise a healthy dog.
Size and age matter- pick food that is formulated for your dog's age and breed size, or at least increase the amount of food your puppy gets as compared to older adult dogs.
Pick out a great dog food container to store your food for easy access. Buying in bulk saves money!
Go forth, empowered consumers, and buy great dog food!
Continue reading:
8 Best Dog Foods for Great Pyreness (2022 Guide)
Dog Food Ingredients: The Basics