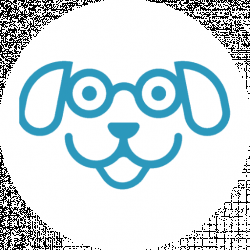 Latest posts by Scout Knows Team
(see all)
Does your pup have mobility issues? In that case, going for a dog ramp or some doggie stairs can really help them out. Many dog owners think they're exclusively for older dogs, but they can actually be useful as a preventative measure to look after younger animals joints and prevent future issues like hip dysplasia. But buying the right steps for dogs is not a one size fits all operation. Luckily for Scout Knows readers, our guide to the best dog steps and stairs is here to help.
We also compiled a list of the best dog ramps that would be a great addition to a dog owner's home.
No products found.
There are quite a few various health benefits to making a stairs or steps purchase for your furry friend, including preventing future issues with arthritis. Ready to go for a product? Hold on, let's do some research together on what's available. One is the sort of material you fancy. Going for plastic steps means they're sturdy and easy to clean, but foam pet stairs can be more comfortable and support your animal's body. You'll also want to take things like budget, and aesthetics into account. For even more information, just keep scrolling.
Top 5 Rated Dog Steps And Stairs
| Recommendation | |
| --- | --- |
| Top Choice | No products found. |
| Runner Up | No products found. |
| Budget Choice | No products found. |
| Best Dog Steps For Larger Dogs | No products found. |
| Best Portable Dogs Steps And Stairs | No products found. |
Our Top Pick:
Made in USA Foldable Pet Stairs/Steps with CertiPUR-US Certified Foam for Dogs & Cats by Best Pet Supplies
This is a great all-rounder in terms of pet stairs and steps. They're available in two and three step designs and are built to reach the majority of furniture and bed surfaces. They feature a non-slip bottom to prevent any potential accidents and ensure you can be sure your pet will be safe when ascending or descending. You can also zip off and fold down the top stair, meaning they can be more easily stores in compact spaces when not in use.
They're made in the USA from high-quality foam which is soft and supportive your pet's delicate joints. This also means the stairs are lightweight and easy to move around your home if necessary. The stairs are covered with a fleece which is easily removable and machine washable. The cover is available in a range of different neutral toned fabrics, so you can choose the one which best suits your decor and looks most aesthetically appealing.
Pros & Cons
Pet owners love the independence these stairs can grant their pooch for getting to and from bed. It allows your pet to have a whole new lease of life.
The foam build attracts a lot of positive feedback, with fans pointing out how beneficial it is on their older dog's and cat's joints.
Customers also love how easy to assemble this option is. They essentially come fully formed and just need to be zipped into place.
On the other hand, some customers claim they think these steps aren't as sturdy or durable as they'd like. This is even more important when it comes to price. This issue is especially problematic for large breeds. They can lean too heavily on one side or the other and are at risk of tipping over. The rubber grippers on the bottom aren't strong enough to prevent this happening, and this can mean it's difficult to train your dog into using these steps at all.
Our Runner-Up Pick:
PetSafe Solvit PupSTEP Plus Pet Stairs
No products found.
The PetSafe Solvit PupSTEP Plus Pet Stairs are incredibly lightweight, weighing only around five pounds. This means they're super easy to transport and to move around your home. They come in two different sizes, one for small dogs and others for larger dogs. Each set is ergonomically designed with specific thread size, spacing, and incline to make them the most comfortable possible for your pooch.
The built-in side rails and rubber grippers on the bottom make these steps feel safe and sturdy. This can also help encourage your animal to make use of them, as they'll feel more confident and sure. These dog stairs for bed also fold away easily so can be stored out of sight when not in use.
Pros & Cons
Customers love that these steps offer durability and support at a lower price than other premium dog step options. They're lightweight but also sturdy.
The smaller size, in particular, gets a lot of attention for being exceptionally well suited to small breeds. These dogs often have real trouble getting into bed and suffer spinal issues thanks to repetitive strain. Purchasing these steps can stop this from happening.
People draw attention to the ease of assembly of these steps, most particularly their adjustable height, which is an incredibly handy feature.
One clear disadvantage to these steps is that they only come in one shade. While the beige shade is neutral, it's not the most aesthetically appealing, and some worry the plastic will look cheap in their homes.
Some also worry about the strength of these steps. They click into place fairly easily, but that could be seen as a con because it suggests they may fall out of alignment with just as much ease. If you have a large dog, it may be best to proceed with caution.
Best Budget Pick:
Zinus Step Comfort Pet Stairs/Pet Ramp/Pet Ladder
No products found.
These steps are made of supportive high-density foam. This offers cushioning to your dog's weight and minimizes pressure on their joints. They come in one neutral shade and feature a removable cover for easy cleaning. They come ready to use, making ease of assembly incredibly high. They're also available in five different sizes. This means their sure to be a suitable size for your canine.
Pros and Cons
People love how affordable these steps are. But what's even more important is that this doesn't come at the cost of their quality. Not only are these steps great from the first use, many report they also really last and continue to look good and work properly for many years after purchase.
People draw attention to the high quality of the materials used by these stairs. The inner foam is durable enough to allow your dog to feel safe and supported, but cushiony enough to help reduce any shock to their joints that could cause pain or issues. The cover is soft and fleecey, and the fact it can be so easily removed to clean means your steps can always look fresh and new.
One con to this set is there is no adjustable height option. They tend to work for a couch or sofa, but aren't the best dog steps for bed.
Some also claim the incline is a little steep, and that there's not enough surface area for your pet to find their footing. This can also mean it's a little more difficult to train your animal into using these steps.
Best Dog Steps And Stairs For Larger Dogs:
Pet Gear Easy Step II Pet Stairs, 2 Step for Cats/Dogs up to 150 Pounds, Portable, Removable Washable Carpet Tread
No products found.
This option feature wider and deeper stair surfaces, making it an easier option for more timid (or simply larger in size) dogs. They feature a carpet tread which feels more comfortable to your pets feet, and also allows for extra grip and security. This is removable for easier cleaning, so your steps can look fresher for longer. Assembly is easy, as the pieces all fit together without the need for tools. They're available in a wide range of neutral shades, so you can find the option which best fits your home decor. Another huge bonus of these steps is their strength. They can take up to one hundred and fifty pounds of weight, meaning they're suitable even for very large canine breeds.
Pros and Cons
Customer claim that (especially for the price) these steps are strong and durable. Many report their large and heavy dogs having no issues on them, and the stairs lasting through many uses.
The longer and deeper stair surfaces are also praised by customers. They're particularly good if you have a dog who is fearful or apprehensive of using stairs, as it gives them more time to pause while ascending or descending.
People also praise the ease of assembly of these steps. They can also be taken down quite easily, which is perfect if you want to store, or travel with, these.
However, some reviews claim the product is actually deceptively small. While the treads and longer, the width of the stairs overall is quite thin. This makes some customer skeptical about how useful this option would be for large breeds.
Best Portable Dog Steps And Stairs: PETMAKER
Folding Plastic Pet Stairs Durable Indoor or Outdoor 4 Step Design With Built
No products found.
These steps are lightweight and compact – but their biggest standout feature is their portability. They can be folded and carried with one hand, making them perfect for dogs on the move. They're durable and easy to clean and have a light, plastic construction that makes moving them super easy. They can be folded in half in seconds for ease of storage. This makes them perfect for taking on trips with your dog, too. Each step has a nonstick pad on it to prevent slipping and keep your dog feeling safe and secure.
Pros and Cons
People love how sleek and easy it is to fold up and transport these steps from place to place. Many people who travel find these to be a total godsend in terms of keeping their pet safe and protecting their joints.
The additional grip pads make this option feel sturdy and safe in spite of its lightweight construction. The addition of the pads on the tops of the stairs is a nice touch.
Many praise the size and shape of the stairs. They're wide enough to allow a larger dog to comfortably climb, but not too steep to prevent and small dog using them either.
One downside to these steps is they only come in one grey color. For many, they don't fit well into their home decor pattern and aren't particularly aesthetically pleasing.
---
Buyer's Guide
Before purchasing your dog steps or stairs, you'll want to consider exactly why you need them. Answering this question can help ensure you make a purchase you'll definitely be happy with.
How to choose the best steps or stairs? Choosing the best steps or stairs relies on some careful research. You'll want to consider durability, ease of assembly, how you clean them, how they look, and the price. Diving into the details of all these factors will help you make a better, more informed decision.
Why go for steps or stairs? Steps or stairs have a myriad of good reasons behind them. For one thing, they can be very beneficial to smaller dogs, who can't reach beds without them. But they can also help dogs prevent straining their muscles or putting pressure on their joints. They can be a useful preventative measure for dogs prone to dysplasia or arthritis.
What about ramps? Ramps tend to be best suited for dogs with more serious mobility issues. They're less well liked by owners than steps or stairs, as they're far more cumbersome and difficult to store or hideaway.
Who Should Buy Dog Steps And Stairs? If you're concerned about your dogs mobility, it could well be worth looking into making an investment. Steps and stairs aren't just for one particular kind of animal – larger and smaller breeds can all benefit.
Frequently Asked Questions
What factors should I consider when making a stairs or steps purchase?
There are four main things you should take into consideration. These are the material of the steps, the grip on the steps, the assembly and storage of the steps, and the stairs' width. Your needs in each of these areas will be specific to you and your pet, but keeping them all in mind when purchasing can ensure you're happy with your decision in the end.
Can I train my pet to use steps or stairs?
The general answer to this question is that yes, you can. However, that might be more tricky with certain dogs than with others. Many are very reluctant to give stairs a go – particularly if they've never used them before. First, go ahead and set up your pet off on a ramp, then try to move to stairs later down the line.
Other Dog Steps And Stairs We Reviewed
Best Luxe Dog Steps And Stairs
Best Cushioned Dog Steps And Stairs
Best Luxe Dog Steps And Stairs
Crown Pet Products Carpeted Pet Steps for Small and Large Dogs and Cats with Storage
No products found.
If you're willing to spend the big bucks and go for the creme de la creme of steps and stairs, this is likely the product for you.
They look incredibly luxe and plush thanks to their wood and carpeted finish.
The steps are hinged, meaning the inside can be used for storage, which is a useful touch.
They're suitable for the majority of pet sizes.
They come in two different stained wood finishes, so you can choose the one which best suits your needs.
Best Cushioned Dog Steps And Stairs
Majestic Pet Portable Foam Pet Stairs | Steps for Dogs & Cats | Dog & Cat Ramp | Perfect for Bed & Sofa | Indoor Only | Max Weight: Up to 25 lbs
No products found.
If you have a pet with severe issues with their joints, going for an option like this may be the best choice for you (and for them).
They're a particularly smart choice for pets with arthritis, senior pets, or those recovering from a surgery.
These steps come in a wide range of options in terms of fabric and color, so you're sure to find something which fits perfectly.
Conclusion
Purchasing ramps and stairs for your pet can be a great way to help their mobility and protect their health. But knowing what you need from your purchase before pressing add to cart can be super useful to prevent buyers remorse. Taking into account your dogs size, their material preferences, alongside your aesthetic tastes and budget, can make for a happier buy.
Looking for more dog gear reviews? Scout Knows has a whole section dedicated to bringing you this sort of information, right here.
If you're interested in helping out your dog's health, our guide to the best raised or elevated dog beds might be of use to you. If you want to consider more ways to help boost your dogs joint health, our buying guide to the best doggy treadmills can help.
And if you just want to learn more about taking care of a dog's back problems, we have an informational guide to that, too.
Have you ever used dog steps or stairs? How was your experience? Do you have a favorite step or stair brand? Let us know in the comments below!
Continue reading:
11 Top Picks for Dog Crate Tray Alternatives (Buyer's Guide)