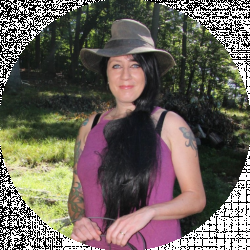 Latest posts by Samantha Biggers
(see all)
Diamond Naturals Beef Meal and Rice formula is made in the USA and is made based on a holistic approach to dog food that includes using real meat, veggies, chelated vitamins and minerals, and a probiotic blend that aids in digestion. This formula is completely free of artificial colors and flavors, corn, wheat, and soy!
For the scoop on this affordable high quality food check out our in-depth review.
Blue Buffalo Dog Food has a big following of customers for a lot of good reasons. Blue Buffalo contains very high-quality ingredients and a huge variety of flavors and formulations to suit all types of special needs. From small breed formulas to grain-free senior dog food, Blue Buffalo has it covered!
The downside to Blue Buffalo is the cost. For those on a tighter budget, it is often not realistic. If you have a lot of dogs to feed it can be hard too. The good news is that there are some amazing, less expensive alternatives to Blue Buffalo that don't skimp on quality, safety, or nutrition. Here are some things to look for when researching alternatives yourself and six alternatives Scout has found for you!
What To Look For In A Blue Buffalo Alternative
No artificial colors or flavors.
No corn, wheat, or soy.
Made in the USA.
No poultry by-products.
Good balance of healthy proteins and fats.
Variety of flavors and formulas.
100% money back guarantee.
Diamond Naturals Dry Food for Adult Dog, Beef and Rice Formula | Amazon
Diamond Pet Foods are made with the highest quality ingredients and formulated to help your pet stay active and feel great. Every Diamond pet food formula contains carefully determined levels of protein, fat, and other essential nutrients to support ideal body conditions.
Buy at Amazon.com
We earn a commission if you click this link and make a purchase at no additional cost to you.
09/24/2023 12:20 am GMT
Whole Earth Farms Grain Free Dry Dog Food | Amazon
Nourish your dog with wholesome, natural dog food with Whole Earth Farms grain-free recipe dry dog food with pork, beef & lamb. Cooked in America using the earth's best ingredients, this dog food features high-quality protein in a flavorful blend of pork, beef, and lamb.
Buy at Amazon.com
We earn a commission if you click this link and make a purchase at no additional cost to you.
09/24/2023 06:16 am GMT
When we first reviewed Whole Earth Farms dog food, it was surprising to see such high-quality ingredients in this dog food. Your pooch gets a variety of flavors from real meat. The pork, beef, and lamb recipe satisfy picky eaters. While this is about the same price as some of the lower-cost Blue Buffalo formulas, the ingredients compare to the mid to high priced formulas that are grain-free; Whole Earth Farms offer cost savings without sacrificing quality.
Rachel Ray's Nutrish line of dog foods offers a lot of variety and options for pet parents that want quality dog food at a fair price. This beef and brown rice formula is sure to satisfy and it comes in a value-sized 40 lb bag, so those with multiple dogs or just a big dog are getting a good value. All formulas and flavors contain probiotics and promote a balanced diet of lean proteins and fats.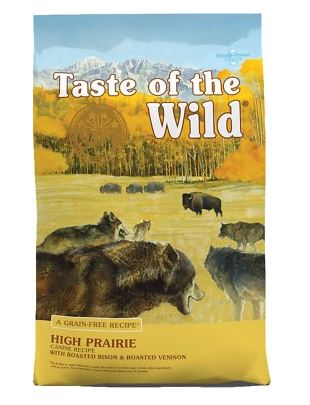 Taste of the Wild is completely grain-free and one of the more popular options in the world of dog food. This is an easy brand to find at pet and farm stores. There is a good variety of flavors and when you add up the savings, you see that Taste of the Wild offers 30 lbs of grain-free nutrition for the same cost of 24 lbs of Blue Buffalo. Switching between Taste of The Wild flavors don't seem to have a major effect on a dog, so it is a good way to give them a lot of flavor options.
Scout's Pick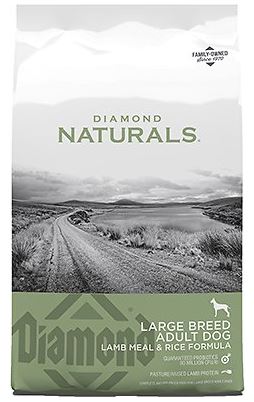 My dogs are big fans of this formula from the Diamond Naturals line of dog foods. As a pet parent, I like it because it contains no by-products or fillers. Even the meat source is better than a lot of more expensive brands. Lambs and sheep aren't fed the huge amounts of GMO grains that animals like chicken and pigs are. This means your dog is getting a quality grass-fed meat in their food at an exceptional price. The probiotics in every scoop help my Lab mix that has a sensitive stomach; in terms of value, you really cannot beat this.
If you haven't tried Sportmix Wholesomes then be prepared for how fast your dog gobbles this down. There is no corn, wheat, or soy, and the fish flavor is great for those dogs that you can't keep out of the cat food. High levels of Omega-3 fatty acids help with skin and coat.
This food comes in a 40 lb bag so it is economical for multiple dog households. Sportmix has another line of more traditional dog foods so make sure to look for the Wholesomes logo on the bag if you want the alternative to Blue Buffalo.
Nutro Natural Choice Adult Dry Dog Food | Amazon
Each recipe is crafted with a high-quality protein source like beef, chicken, lamb, or venison meal as the #1 ingredient your dog will love.
Buy at Amazon.com
We earn a commission if you click this link and make a purchase at no additional cost to you.
09/24/2023 05:23 am GMT
Nutro's Feed Clean philosophy is rooted in their very foundations and it's evident in their huge range of NON-GMO dog food options. Their Natural Choice Dry Dog Food is an excellent example. Real chicken (not by-product) is the number one ingredient. Also included in this dog food formula are omega 3 and omega 6 fatty acids, natural fiber and essential antioxidants.
All of their pet food is manufactured in the USA and is made with health in mind. They understand that not every dog has the same nutritional needs and that's why they offer such an impressive range which includes food specially designed for puppies, senior dogs, small dogs, large dogs and dogs that need a little help shedding those extra pounds.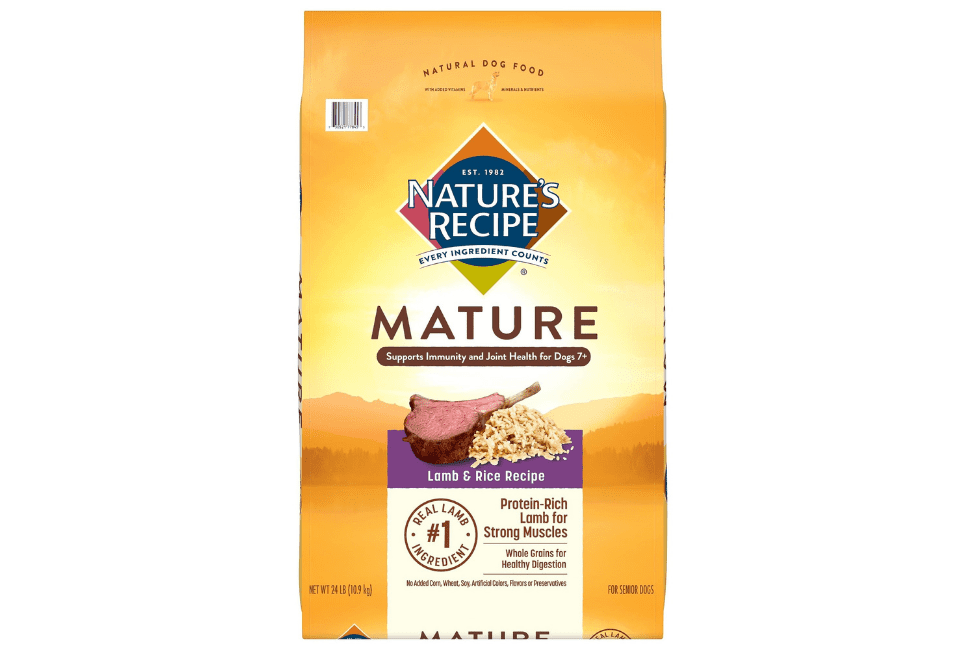 Nature's Recipe is a US-based pet food brand that's been around for an incredible 35 years. In all those years they've learned a thing or two about how to produce the healthiest, natural dog food and still keep it affordable because no dog should go without the right nutrition because their owner can't afford the "top-of-the-line" product.
This particular option from Nature's Recipe boasts protein-rich lamb as their first ingredient. They also ensure their food is packed with rice, oatmeal and barley as these whole grains are packed with nutrients. They've concocted this formula to be the most beneficial to senior dogs over the age of 7. This means they're focusing on promoting a healthy immune system and healthy bones, however, their range reaches far beyond just this product.
Nature's Recipe has a huge range that includes adult and puppy options in a variety of flavors. They've also got a new range called Prime Blends which combines two delicious proteins AND bone broth to get your doggy's natural instincts peaked and excited.
Nature's Recipe Mature Dry Dog Food | Amazon
Nature's Recipe Mature dog food is a delicious and nutritious way to help keep your senior dog happy and healthy. This tasty dog food is specially crafted with the nutritional needs of older dogs (ages 7+) in mind, including real, protein-rich lamb as the #1 ingredient to help support strong muscles.
Buy at Amazon.com
We earn a commission if you click this link and make a purchase at no additional cost to you.
09/24/2023 12:10 am GMT