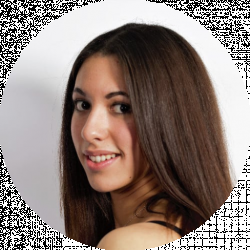 Latest posts by Alice Smith
(see all)
Pets are an important part of our lives, but they can also be expensive. Between vet visits and new toys, it's not always easy to keep up with the costs. And one of the biggest debated topics of recent years is pet food. Whether you're feeding a standard supermarket brand, expensive raw food, or just want an upgrade from your current brand, customized pet food is a hot topic these days. If you have been looking for new options for your furry friend's diet, then you may have come across Tailored Pet.
As well as enabling you to personalize your dog's diet, a customized pet food subscription service is a great option for busy dog owners who don't have time to grocery shop. In this blog post, we'll review what it means to have a personalized diet as well as some of the features offered by Tailored Pet so that you can decide if they are right for you!
What is a Tailored Dog Food?
Tailored Pet is a customized dog food subscription service that provides high-quality, fresh ingredients to your doorstep. You simply fill out a questionnaire about your pet's dietary needs and preferences, and Tailored Pet will do the rest!
The company provides customized pet food through an online subscription service. They offer more than just dog food as they also sell treats and merchandise for pets and humans. Their website offers helpful information about how to choose the right size meals for your pet, as well as what you should be looking for in terms of quality ingredients.
A Little About the Company
In April of 2020, Jason Plotsko, Steve Joyce, and Ryan Hunter launched Tailored Pet. The business is located in Pittsburg, Pennsylvania, with manufacturing facilities in Texas and California.
The concept for the company is the brainchild of pet nutritionists, pet lovers, and pet parents whose prime wish is to provide other pet parents with healthy and nutritious dog food that's suited for the individual dog instead of being produced for the masses. The company was founded to provide pet owners with dog food that ticked all the boxes – allowing them to select the qualities that were important to them without sacrificing on quality.
The company has its own veterinary advisory board, which ensures that its recipes are approved by animal health experts. All ingredients used in Tailored Pet's dog food come from trusted sources, and they also provide a full list of all the ingredients for each recipe on their website so you know exactly what your furry friend is eating.
What Do They Offer?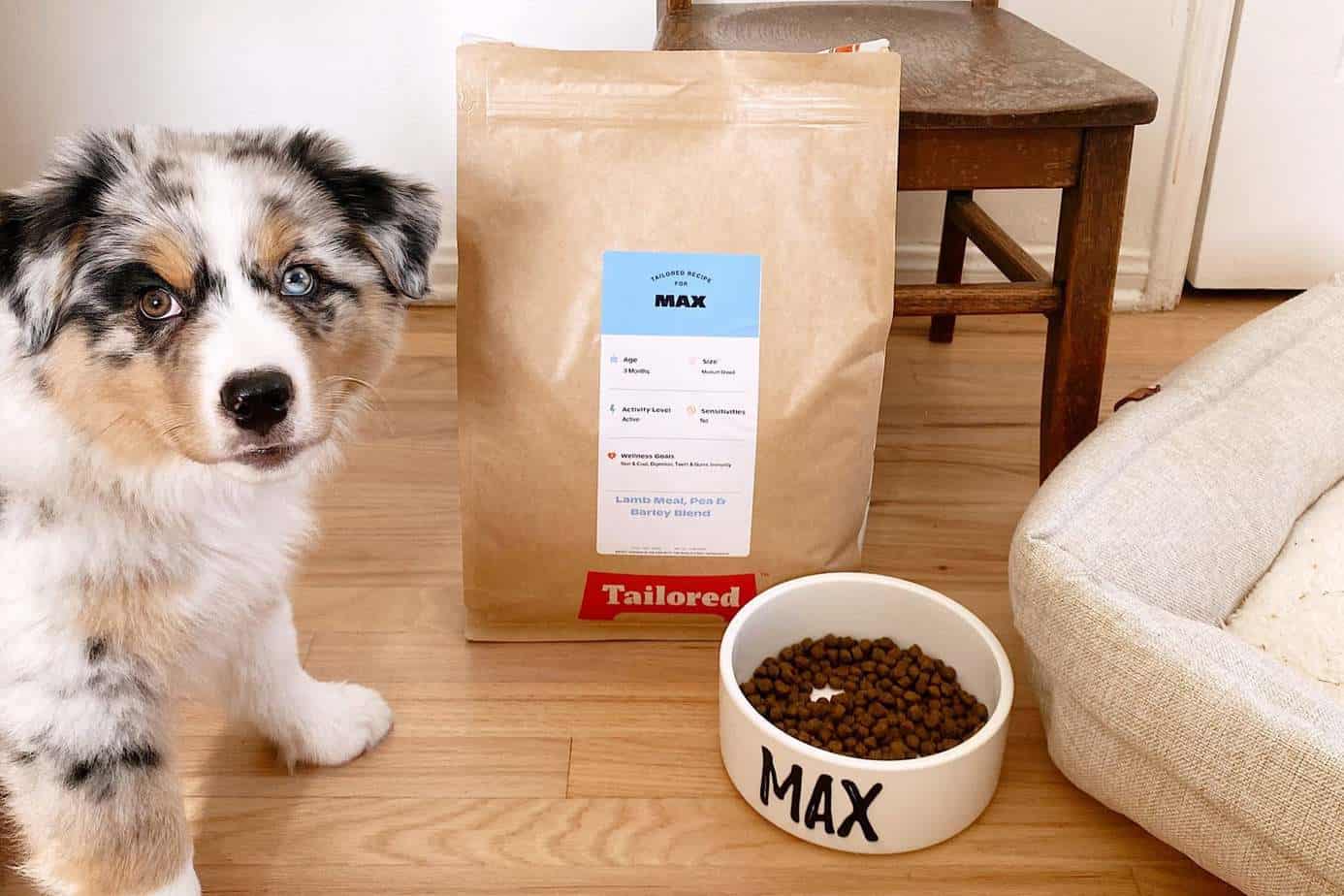 So, what do they offer on their menu? Tailored Pet offers a range of different meal plans to cater to all types of dogs, from those who are overweight or have allergies, to puppies and seniors. You can also choose between wet and dry food, as well as selecting the size of your dog's meals.
Here are a few of the things to look out for when selecting your Tailored food:
Customizable recipe
The whole point of opting for tailored dog food is that you want the ability to change your dog's diet to suit their needs. For instance, if they're allergic to chicken, you want to be sure that there's no chicken or chicken by-products in the food.
Similarly, if they need a grain-free diet, you'll want to be certain that the food you feed them can accommodate this. Tailored Pet offers a customizable recipe that lets you select the ingredients that are important to you – perfect for those dogs who have allergies or special dietary requirements.
High-quality ingredients
Tailored Pet only uses ingredients that are fit for human consumption, so you know they're good enough for your dog. Plus, all their recipes use USDA-approved meat and poultry.
Your dog's food will include specific legumes and fruits and vegetables. Chickpeas, flaxseed, and alfalfa are all included in most recipes. It will also contain healthy fats, vitamins, minerals, and probiotics to keep your dog happy and healthy.
Variety
Tailored Pet offers a range of different meal plans to cater to all types of dogs, from those who are overweight or have allergies, to puppies and seniors.
Sustainability
All ingredients used in Tailored Pet's recipes come from sustainable sources, so you can be sure that their food is good for both your pet and the environment.
A focus on health
Tailored Pet's recipes have been designed by pet nutritionists and approved by animal health experts, so you know your dog is getting the best possible food for their health. Some recipes will also contain substances like glucosamine and chondroitin to combat issues such as arthritis and joint problems.
Transparent recipe
As well as the ingredients themselves, you'll want to know how the food is cooked in order to make an informed decision. Tailored Pet is completely transparent about its cooking methods. Tailored Pet food differs from other dry dog foods in that it's cooked at high heat for brief periods of time to eliminate moisture.

Different protein options
Dogs need protein to stay healthy, and Tailored Pet offers a range of recipes that use different types of protein to ensure your pup gets the right nutrients. You can choose between chicken, duck, lamb, salmon, bison, beef, and wild boar, but some of these options may or may not be available depending on the results of the initial quiz.
Vet approved food
However, you'll also want to be sure that the food you're feeding your dog isn't just a bunch of ingredients thrown together. Tailored Pet's recipes have been designed by pet nutritionists and approved by animal health experts, so you know your dog is getting the best possible food for their health, and you can be sure that it contains everything that they need to stay fit and healthy.
Home delivery
For ultimate convenience, Tailored Pet offers home delivery so you never have to worry about running out of food for your pup. This is one of the top benefits of Tailored, and their repeat delivery service means you can have your food at your door whenever you need it instead of running out and having to make a mad dash to the store. When you make a purchase, it will arrive in two to five business days. Then, the next shipment will turn up whenever you request it.
Free shipping
And, if that wasn't enough, all orders come with free shipping!
Discount on your first order
As another little titbit to persuade you to switch to Tailored, the company also offers a discount on your first order – perfect if you're not sold yet! Your first purchase will receive a 50% discount off the regular rate. After that, any subscription purchases receive a 10% savings on the stand-alone price.
Eco-friendly recyclable packaging
Finally, for those who are conscious about the environment as well as their dog's diets, Tailored Pet also offers eco-friendly recyclable packaging. They collaborated with TerraCycle to make sure all of their packaging is environmentally friendly, and their shipping is carbon neutral.
They also support urban and sustainable forestry initiatives in Pennsylvania and California. Plus, the included scoop is biodegradable, dishwasher safe, and made from 100% bamboo.
What Should You Look for in Tailored Dog Food?
So, now that we've covered what Tailored Pet provides, you'll want to know what to look for in customized pet food. It's probably no secret that Tailored isn't the only customized dog food brand out there – in fact, the number of these types of companies is climbing and online pet food orders are becoming more and more popular. So, what makes Tailored sp special? And what should you look out for in tailored food?
Frequency of delivery
How often do they deliver? For example, does the company offer weekly, biweekly, or monthly delivery?
Ingredients
Of course, what ingredients the food contains is incredibly important. Some customized dog foods have more limited ingredient lists than others, or still uses lots of fillers and other unnecessary ingredients to bulk the food out. Be sure to look for a food that has plenty of protein options, plenty of veg, and is tailored to your pup's individual needs.
Company philosophy
How important is it to you that the company's philosophy aligns with your own? For example, do you prefer to buy from pet companies that are family-owned and operated such as Tailored Pet, or would rather support a larger corporation? And do you want to purchase from a company that supports ethical farming methods, and eco-friendly transport and packaging?
How customizable is it?
Can you really customize everything? Some companies that offer customized food don't allow you to select all of the ingredients. And if it's a brand you want to stick with for a while, make sure you can continue making changes in your dog's diet as they get older and their nutritional needs change.
Do they offer hypoallergenic foods?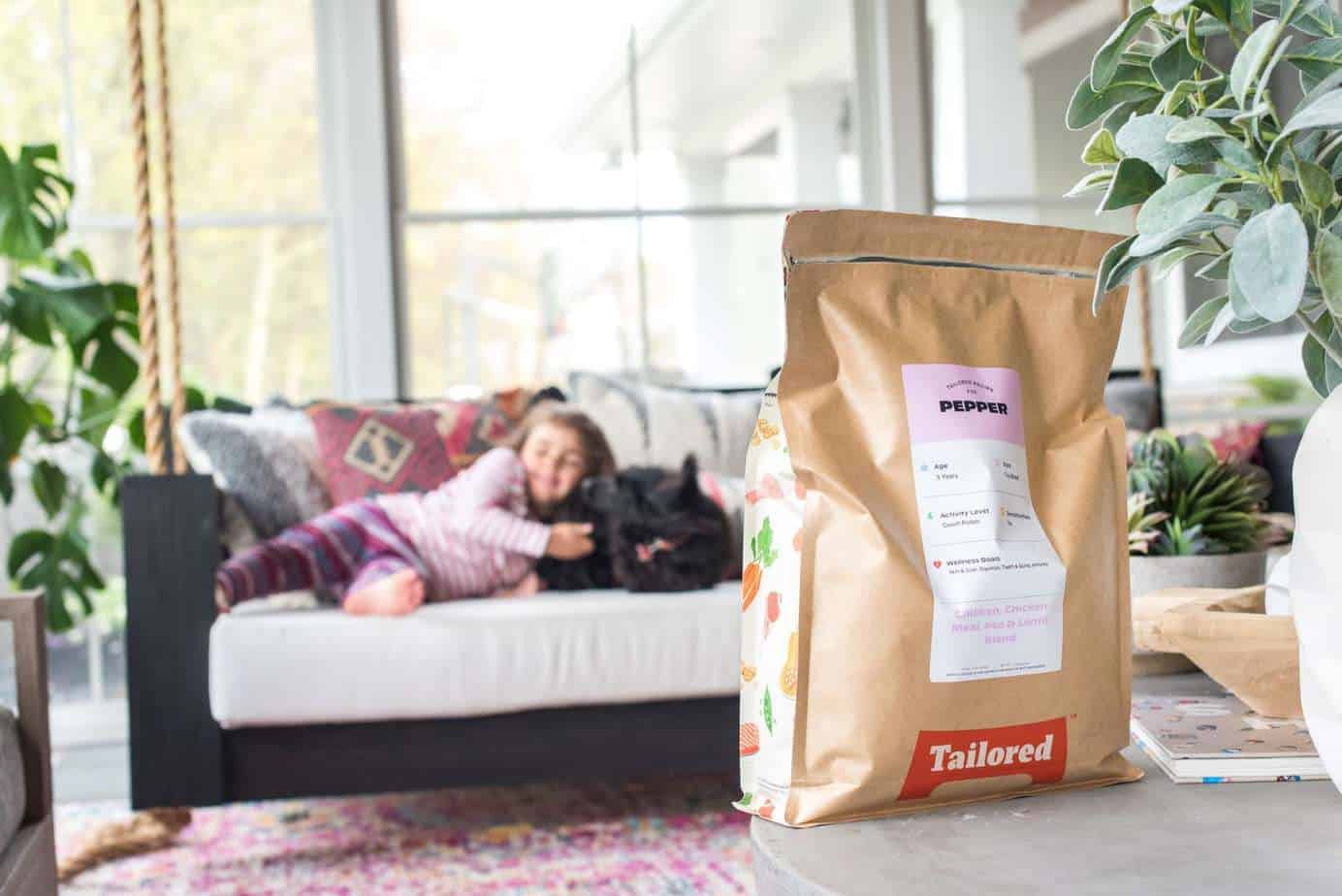 If your pup has food allergies, it's important to find a tailored pet food company that offers hypoallergenic foods. Many of the top dog food brands offer these types of recipes, but not all customized companies do.
Do they offer wet and dry foods?
Some dog owners prefer dry food, others like wet. If you're not sure what your pup likes best or if they have trouble digesting certain types of foods, it may be helpful to find a company that offers both options so you can try each one and see which works better for them. Unfortunately, Tailored Pet only offers dry kibble, so if you're after a wet food as well, it may not be the best brand for you.
Where do they deliver?
This is, of course, a big one. Where does the company deliver? Some companies only offer local delivery while others have a wider reach, so you'll want to be sure to choose one that delivers where you live. For instance, Tailored foods deliver to 48 states plus the District of Columbia, but they don't deliver to the rest of the world. So, if you live in Europe or the UK, you might need to find another tailored pet food provider.
Do your dogs like the food?
One of the most important things to think about is whether or not your pup likes the food. All of the top dog food brands have different recipes, so it's important to try a few before you commit to one. You can also ask friends and family with dogs what they feed their furry companions to get some recommendations.
Price
Finally, price is always a consideration when it comes to anything, including food for our beloved pets. Be sure to compare prices between different tailored pet food brands before you make your decision. With Tailored Pet Food, you'll be looking at between $25 to $50 per month, depending on the size of your dog.
What's so Great About Tailored Pet?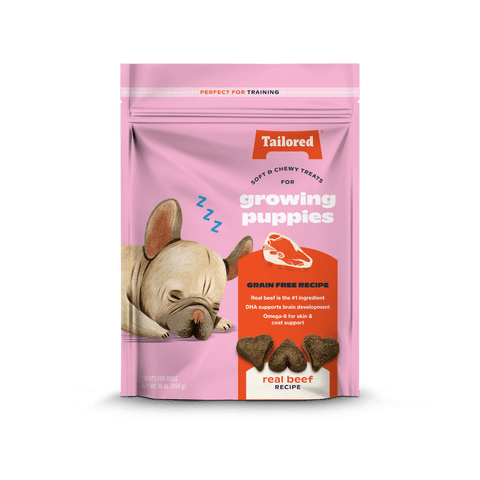 There are many things that make Tailored Pet a great choice for your dog.
Tailored's recipes are created to meet the specific needs of your pet, so you can be sure they're getting exactly what they need at every meal – no more and no less. This results in fewer trips to the vet because their nutrition is spot on. Plus, there's nothing better than seeing your pup happy and healthy, with a shiny coat and bright eyes thanks to a meal that's perfectly suited for them.
Another great thing about Tailored Pet is its commitment to ethical farming practices and sustainable living. All of the ingredients used in their recipes are sustainably sourced, which is great for both you and your dog. Not only does this mean they're getting high-quality, ethically sourced food (which is important), but it's also better for the environment.
Finally, Tailored Pet offers great customer service. They're available via email or phone seven days a week to help you with any questions you may have during your free trial period and beyond. If something isn't working out as perfectly as you'd hoped, they're more than happy to help tweak your pup's diet until it is.
The Major Differences Between General and Tailored Dog Foods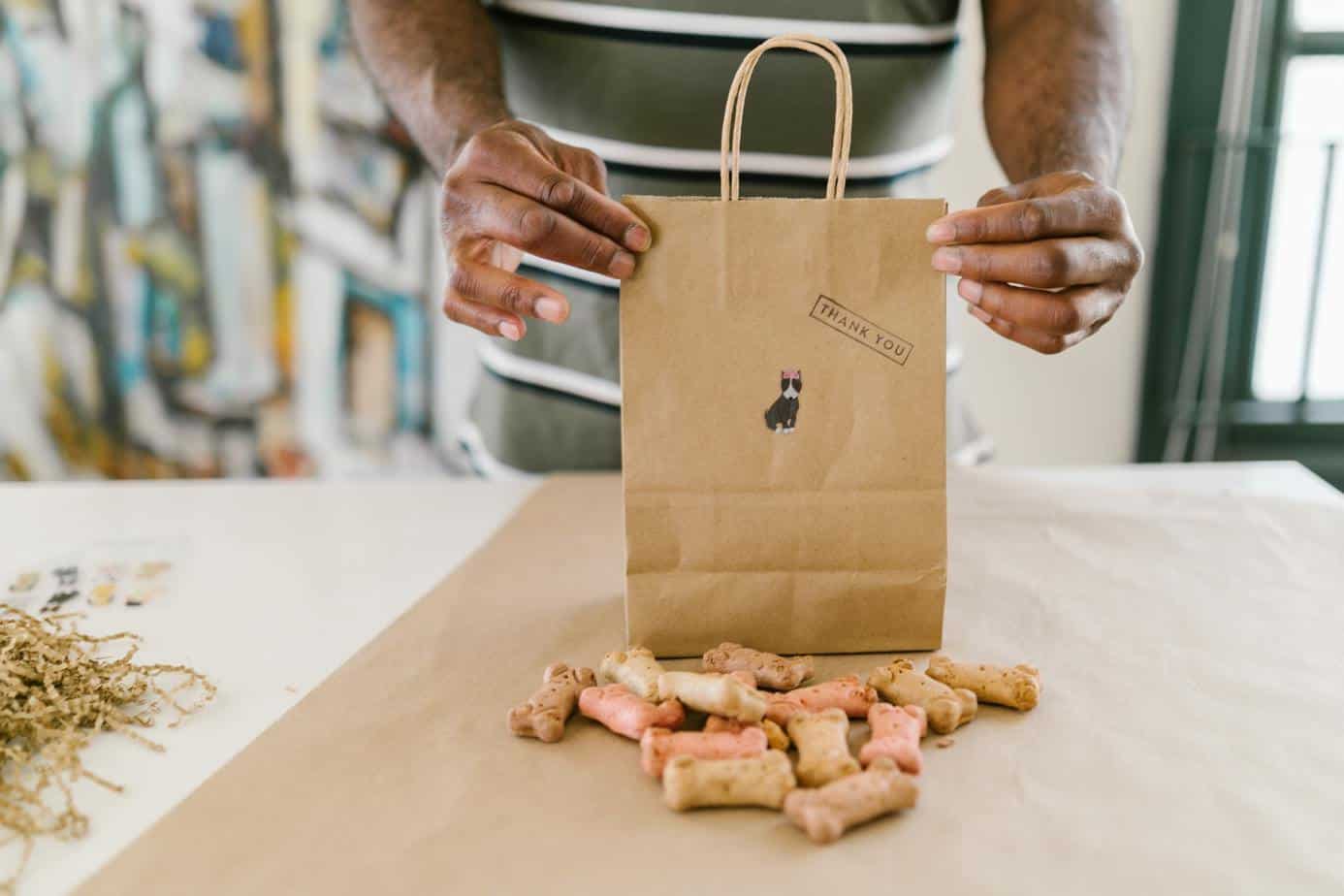 There are also plenty of differences between tailored dog food and a general pet store brand. General brands might offer multiple flavors or types of food, but you have no control over the ingredients used in each recipe – so it's not exactly customized to your pup.
However, one of the biggest downsides to Tailored is that they don't offer a wet food. Most canned dog foods are around 70% water content while dry is only about 12%. That means dogs can get way more hydration from the wet food, which can be great if they're struggling to drink enough fluids or have a sensitive stomach. Unfortunately, Tailored doesn't provide this, so if you want to give your pup wet food as well as a dry, you'll have to buy a different brand.
On the other hand, tailored foods are made with only human-grade ingredients and it is not as reliant on fillers like grains, corn, or soy like many high street pet food brands are. So, not only are your pup's meals customized specifically for them, but they're also getting all the nutrients they need in one, easy-to-digest meal.
Plus, when it comes to shopping for dog foods in a supermarket, you have no idea where the food was made, how it was stored, or what kind of quality control measures were in place. With a tailored pet food provider, you can be sure that all of those things meet your high standards.
Alternatives to Tailored Pet Food

Butternut Box
For those who are a fan of raw feeding their pets, Butternut Box is a great tailored pet food provider that offers a variety of frozen raw diets. They have a number of different recipes to choose from, all using 100% natural, raw ingredients. Butternut Box is also a great choice if you're looking for a sustainable, eco-friendly pet food provider.
Tails.com
If you're not quite ready to make the switch to raw, but want a tailored pet food that can cater to both wet and dry diets, Tails.com is a great option. They offer a wide variety of wet and dry recipes that you can customize to be free from fillers, grains, and other allergens. This is also a great option for those who live outside the US. Tails.com ships to the UK, Scottish Highlands, and Northern Ireland.
Hungry Bark
Hungry Bark is a great alternative for those who are looking to feed a raw diet but would like additional support from their pet food provider. Hungry Bark offers several different recipes that you can choose from – all of which include human-grade ingredients and customized supplements made just for your pup! Owners can pick from a variety of vet-crafted, US-made kibble alternatives as well as single-protein raw food toppers and supplements tailored to their particular requirements.
The Farmer's Dog
The Farmer's Dog is a wonderful alternative to raw, without actually using raw ingredients. The human-grade ingredients that they use in their recipes are sourced from providers that meet USDA standards, gently cooked, shredded and frozen fresh before being shipped to your door. All dishes are prepared from scratch and without preservatives, so you can be sure your pup is getting the healthiest meal possible.
Tailored Dog Food Q and A:

FAQs
Question: Is Tailored food good for dogs?
Answer: Tailored dog food is great for any type of pup. While there are plenty of general pet foods on supermarket shelves, none of them offer the same level of customization as tailored recipes do.
Question: What ingredients need to be included in a good dog diet?
Answer: All dogs have different dietary needs, but overall, they are omnivores. This means they need a diet that is high in protein and low in carbohydrates. In addition, they need plenty of vitamins, minerals, and healthy fats to stay happy and healthy.
Question: Can I switch my dog to Tailored food gradually?
Answer: If your pup has been eating general pet food their whole life, you'll want to make the transition slowly over the course. For instance, if they're sensitive to certain proteins or have allergies, Tailored can help you create a diet that works for them. For the transition, it should be done slowly over the course of a week by slowly adding more of the new food to their existing diet.
Question: Who owns Tailored Pet?
Answer: Tailored Pet is owned by Jason Plotsko, Steve Joyce, and Ryan Hunter, who founded the company in early 2020 along with the help of veterinarians and pet food experts.
Question: Where is Tailored Pet food made?
Answer: Tailored Pet food is made in both Texas and California.
Question: Is Tailored dog food grain-free?
Answer: Yes, depending on the recipe you choose, all of Tailored Pet's dog food is grain-free. This is great for dogs who have trouble digesting grains or are allergic to them.
Question: What is the cost of tailored dog food?
Answer: Tailored Pet food costs are dependent on the recipe you choose and the size of your dog. However, you can expect to pay between $25 and $50 per month.
Tailored Dog Food Subscription Review: Conclusion
So, whether your pup is having trouble with their current food or you just want to give them something new and tasty, Tailored Pet offers a great option for any size or breed of dog. If you're looking for a tailored pet food provider for the first time or are just considering making the switch to a customized diet, Tailored Pet Food is a great option to start with.
With their wide range of recipes, customizable options, and delivery to 48 states, they make it easy for pet owners to find the perfect food for their furry family members. If you don't live in the US, don't worry – there are plenty of other customizable dog food brands out there that are most certainly worth a try.
Continue reading:
Sundays Dog Food Subscription Review