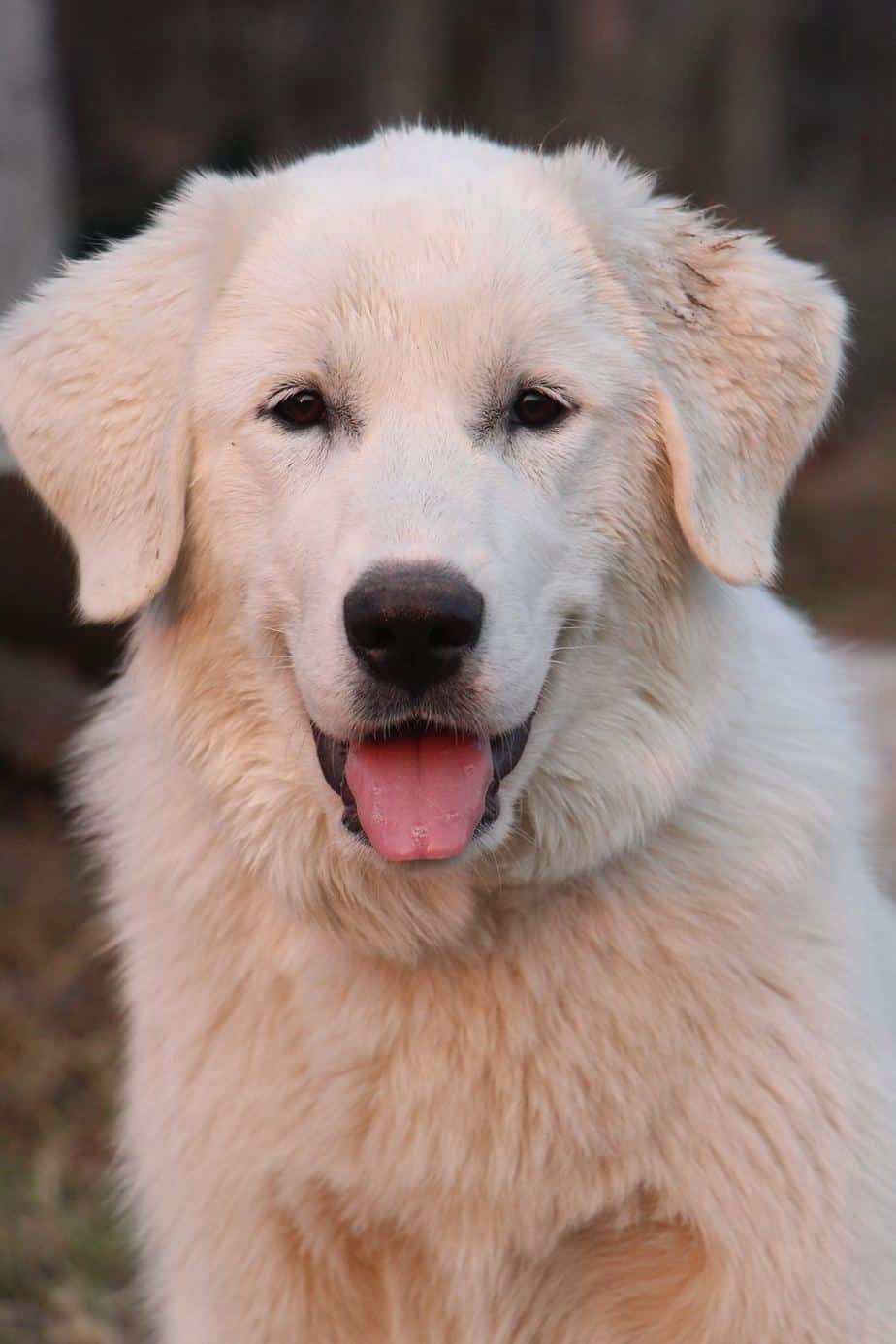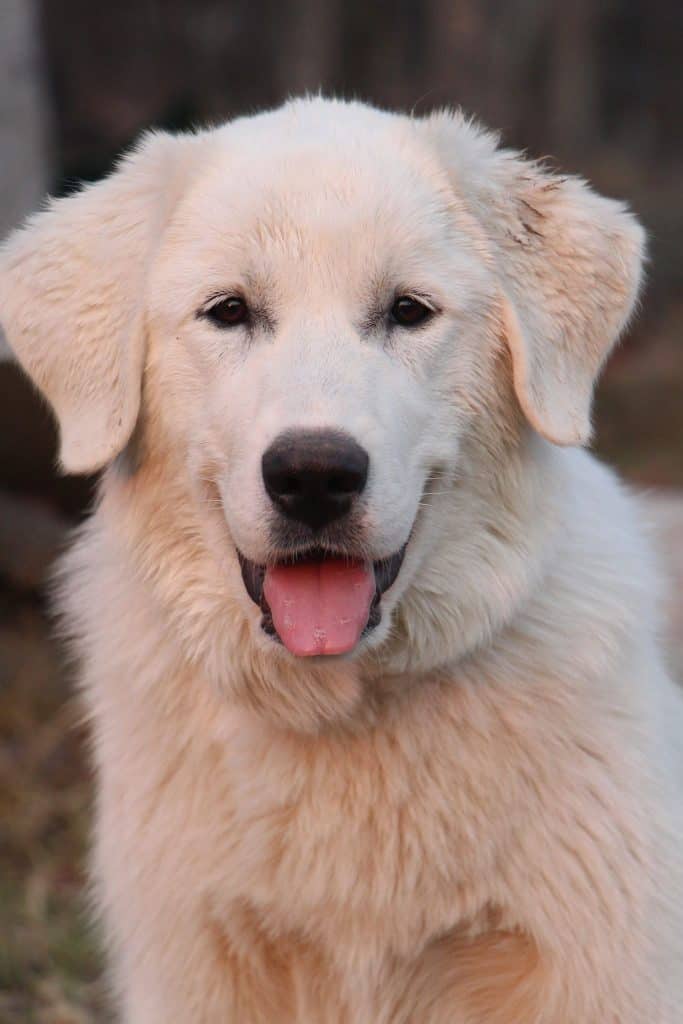 I have been the dog parent to a Great Pyrenees puppy for many years. The Great Pyr breed is ancient. Despite their large size, they eat far less than many other giant breeds of dog. Over the years I have tried various types of dog food and have discovered that some definitely work better than others for these large working dogs. So, right now, I will share with you the best dog food for great Pyrenees dog and some small tips about this type of dog breed.
About the Great Pyrenees
Great Pyrenees dogs can sometimes eat as little as half the amount of dog food recommended on the back of a dog food bag. If they start leaving food or burying it then you are feeding too much food. Pay attention and adjust the amount you feed accordingly.
Puppies can gain 2 lbs a day in body weight during their biggest growth spurt. During this time they will act hungry and let you know that they need some more food. This superfast growth doesn't last forever. I had a large dog gain exactly 14 lbs in a single week. It happened with Barkley our currently 6 months old Great Pyr.
Great Pyrenees do best with dog foods that have good levels of Omega-3 and 6 fatty acids and probiotics for digestive support.
The Pyrenees love to bury their food. Some will just bury it if they get full and want to save it for later whereas some will just bury a little bit for later no matter what. The sign that your dog has been doing this is a constantly dirty nose. This is an old behavior from back when a lot of Pyrenees were on very large parcels of property that they had to patrol. They would save food for later so they didn't go hungry.
They also had to make sure that wildlife and other dogs could not find their food so easily. There is little you can do to stop this behavior in the short of making sure to adjust their diet so there is no excess food laying around. Almost every pet parent just takes the dish away when they seem to be done.
Some Pyrenees will knock food out of their dish and make sure it hits the ground or floor before they eat it. This is another one of those weird Pyrenees behaviors. A lot of them really will not eat much that doesn't touch the ground first.
Every Great Pyrenees that has been part of my household has tolerated sudden diet changes with no problems. Ours seem to enjoy getting a different flavor. We have two brands, Diamond Naturals, and Sportmix Wholesomes. We can feed them any of the flavors offered and mix it up for them so they don't get bored. I have never had a Pyr with a sensitive stomach. I am sure there are plenty out there but I don't think it is as common as with some breeds.
Food Solutions
Over the years I have found that Diamond Naturals offers amazing quality and includes a high level of probiotics for the adult dog. My Great Pyrenees mix dog goes crazy over chicken. The Diamond Naturals Formula contains cage-free chicken which is nice to know.
There are no artificial colors or flavors either. This chicken-based dog food is designed with large breed dog's nutritional needs in mind. Glucosamine and Chondroitin help maintain joint and hip health in large framed pooches and prevents hip dysplasia. This is good affordable food for homes with multiple large dogs.
Diamond Naturals Premium Large Breed Formulas | Chewy
Specifically formulated to meet the nutritional needs of your large breed puppy, this formula contains DHA for proper brain and vision development. Ideal protein and mineral content, along with omega fatty acids and antioxidants, help support your large breed puppy's growth and development.
Check Price
Buy at Amazon.com
We earn a commission if you click this link and make a purchase at no additional cost to you.
This lamb and brown rice-based formula is excellent for giving large breed puppies a great start to life. I like lamb-based formulas because sheep are mostly grass-fed protein sources. They are fed far less GMO feeds than chickens, turkeys, or cattle. Giant breed puppies like the Great Pyrenees can sometimes grow too fast for their own good. It can be hard on their joints and hips.
A large breed puppy formula helps take the guesswork out of offering the best levels of nutrition for your dog and controlled amounts of calories and fat so they grow a a safer rate. Probiotics added to the puppy food help them get the most out of their dog food and reduces the incidence of any stomach sensitivities. Some believe probiotics help dogs with allergies and other medical conditions as well. Regardless, you can be assured that your pup gets a good start with this food.
Taste Of The Wild Sierra Mountain Grain-Free Dry Dog Food | Chewy
Formulated with novel proteins including lamb and roasted lamb, this grain-free recipe includes peas and sweet potatoes that deliver the highly-digestible energy your pup needs, along with natural antioxidant support from real fruits and vegetables and dried chicory root for prebiotic support and healthy digestion.
Check Price
We earn a commission if you click this link and make a purchase at no additional cost to you.
Taste of the Wild is an excellent and affordable option for those that want to go grain-free. I am including the lamb version in this post but any of the Taste of the Wild flavors are good choices for a Great Pyrenees. Just remember that grain-free foods offer some pretty condensed nutrition so you may need to feed a little less of it than your current dog food. Start off with the same amount and see how they do.
You want to make sure to maintain a healthy weight. The fact that most dogs eat less grain-free dog foods can make up for a lot of the price difference between it and grain-containing commercial dog foods. Taste of the Wild uses very high-quality natural ingredients and doesn't contain any cheap fillers, digest, or artificial colors and flavors. You can also get Taste of the Wild at a lot of stores or order it online. Dog food that is hard to find just doesn't work for us so it is important to be able to get a brand nearby and not just online.
Taste of the Wild comes in a puppy formula too so you can feed this brand at all life stages.
Taste of The Wild Grain Free High Protein Dry Dog Food | Chewy
Packed with essential minerals that are chelated with amino acids to optimize their absorption and ensure maximum benefit, for complete and balanced nutrition with a taste of the wild your furry friend constantly craves!
Check Price
We earn a commission if you click this link and make a purchase at no additional cost to you.
SPORTMiX Wholesome Fish Meal and Rice Formula Dry Dog Food | Chewy
This is designed to help support immune function and digestion with a single high quality protein source. Formulated without common grains like corn, wheat or soybeans, Wholesomes Fish Meal & Rice supplies your dog with a 100% complete and balanced diet for a healthy, active life.
Check Price
We earn a commission if you click this link and make a purchase at no additional cost to you.
Our Great Pyrenees love the Fish and Rice formula of this brand because it really smells like cat food. They woof down every bit of this. It offers a high-quality solution to feeding a lot of large dogs. There is no corn, wheat, or soy so dogs with some grain sensitivities can tolerate Sportmix Wholesomes. This food also comes in a lamb or chicken formula for dogs that prefer those proteins or if you want to change flavors for your pooch once in a while.
The fish formula can help dogs with skin and coat issues. Good levels of Omega fatty acid and no artificial colors, flavors, or preservatives, make this a budget-friendly holistic option. It does not contain probiotics so you may want to add some to your dog's food. A little bit of plain yogurt can be a good topping for dogs.
Blue Buffalo is a well-known quality USA-manufactured dog food. This fish and oatmeal formula is easy on digestion and offers a good balance of calories and fats for large breed dogs. Added glucosamine and chondroitin offers joint support for adult dogs. Vitamins, antioxidants, and chelated minerals boost your dog's immune system while Omega 3 fatty acid and Omega 6 fatty acid help keep the coat shiny and skin in good condition. There is no corn, wheat, soy, or artificial ingredients.
Blue Buffalo also offers formulas for senior dogs and puppies. They have many different formulations targeting common health issues and sensitivities too. It is a bit pricey compared to some dog foods but it is still a better deal than prescription dog foods to treat conditions.
Wellness Grain Free is a premium dog food option. This is a real feast in a bag for a giant dog. The combination of four different proteins, nutrient, and antioxidant-rich fruits and veggies, and probiotics round out this quality dog food. While this is more expensive food, it does really go above and beyond.
It is a good option for pet parents that are trying to cook a raw food diet for their dogs but sometimes don't have the time or they have to travel with their Great Pyrenees. Wellness guarantees their products so if your dog doesn't like it you can get a refund or replacement. All Wellness raw diet dog foods are made in the United States.
Wellness CORE Rawrev Natural Grain Free Dry Dog Food | Chewy
The revolutionary CORE RawRev recipes gives your dog the pure protein, natural enzymes and full flavor they need to thrive. It was thoughtfully prepared, CORE RawRev kibble and freeze-dried bites to keep the ingredients in their purest form and ensure every mealtime is packed with nourishment and enjoyment.
Check Price
Buy at Amazon.com
We earn a commission if you click this link and make a purchase at no additional cost to you.
FAQs
Question: Is there a special food for the Great Pyrenees breed?
Answer: No, there is not any special food for Great Pyrenees, however, there are special foods with high calories which they can definitely benefit from.
Question: Which is a healthy weight for a Great Pyrenees dog?
Answer: A healthy weight for a male Great Pyrenees dog is 50 kg, whereas for a female is 36 kg.
Question: How many times a day should I feed my Great Pyrenees dog?
Answer: This type of breed is very energetic and needs food to keep up with it, so anywhere from 4 to 6 cups of dry food should suffice. Just take into consideration that every dog is different, and they might need more or less food depending on how active they have been through the day.
Food Needs Change Over Time
Over a dog's life, they are going to need some food changes. After a year on puppy food, they are transitioned to adult food for example. Health conditions and allergies can make a change necessary at any point in a dog's life. As a Great Pyrenees age, they may need a senior formula to maintain a healthy weight.
Scout has a lot of in-depth dog food reviews to help you choose a great food for your Great Pyrenees at any life stage. While the list in this post is a good start, our reviews give you small details about specific brands and formulas so you have the whole picture before making a food decision for your dog. Check out our Brand Reviews often for the most up-to-date info on popular dog food formulas.