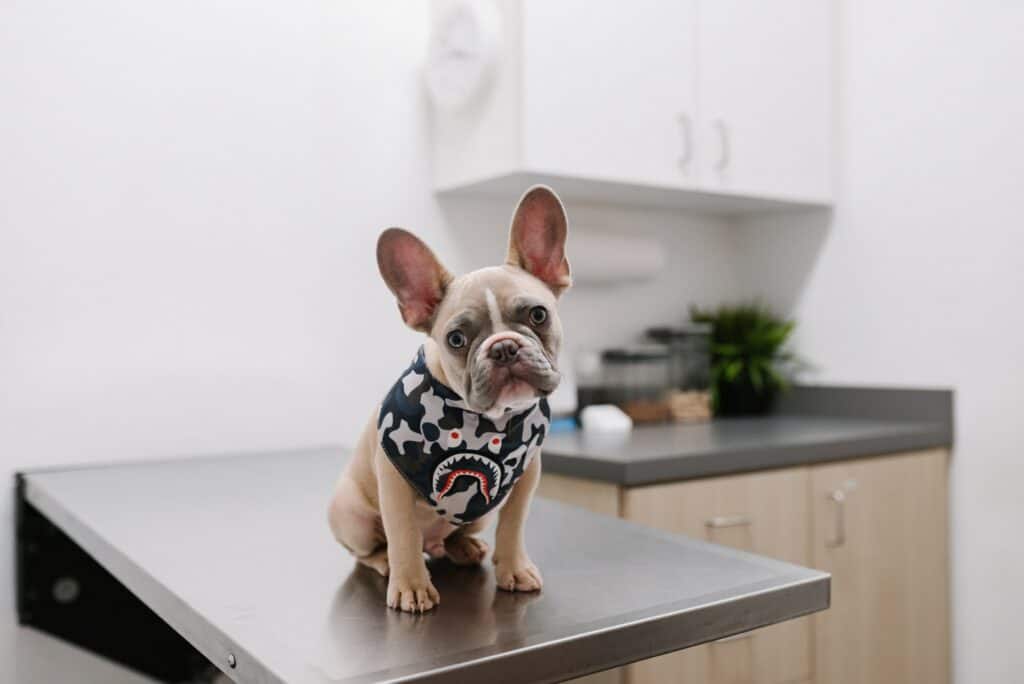 Hepatitis Vaccine
Hepatitis is a virus that affects the liver. You may be familiar with the condition in humans. Even though the hepatitis vaccine is one of the core dog vaccines, the disease doesn't get as much attention as something like rabies. So, even if you are protecting your dog from this dangerous disease, you might not know much about it.
Let's demystify canine hepatitis so you understand why it's vital to protect your dog.
What Is Dog Hepatitis?
Hepatitis in dogs is caused by a virus called CAV-1 which also begins with upper respiratory symptoms. In addition to affecting the liver, it affects the kidneys, eyes, and the cells that line the blood vessels.The disease progresses to the blood and then the liver where it uses specialized white blood cells located there to replicate and continue its spread through the body. An infected dog can pass the disease through urine and feces.Young dogs under a year old are at the greatest risk to contract hepatitis. Because dogs are frequently in contact with the excrement of other animals, the risk for hepatitis is fairly high and proper vaccination is crucial to your peace of mind as a dog owner.
How Do Dogs Contract Hepatitis?
An unvaccinated dog can contract hepatitis through contact with the bodily fluid of another animal with the disease, particularly feces and urine. Wolves, coyotes, bears and fox also carry the disease and can expose your dog though the same type of contact: i.e., their poo and pee. That means hikes, playing in fields, and even your own backyard could expose your dog to hepatitis if you haven't had him vaccinated.
Canine Hepatitis Symptoms
If your dog is infected with canine hepatitis they may experience fever and signs of CNS problems. Additionally, their blood vessels could collapse or they could have issues with blood coagulation. In the final, severe stage of the disease, death is close at hand.Some dogs live with the disease and act disinterested in eating, lethargic, have GI symptoms like vomiting, show swelling in the abdomen from fluid retention and an enlarged liver, have swollen lymph nodes and skin issues. Frequently, the first sign of infection is tonsillitis.One of the best known symptoms of hepatitis in dogs is an eye inflammation and enlargement of the cornea which can progress to ulceration and glaucoma. This is often experienced by owners as the appearance of a blue hue to the eyes.