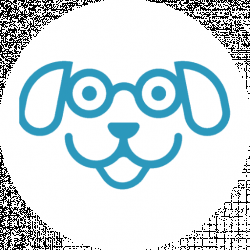 Latest posts by Scout Knows Team
(see all)
Dogs seem capable of snagging some shuteye almost anywhere, from your couch to your bed, from their own bed to nesting in the leaves in your backyard. My own two dogs have snoozed in all three of those places, in addition to the backseat of the car, the wooden planks of the back deck, and the cool tile of the kitchen floor. If I had to guess at their favorite napping nests, though, Sadie's would likely be the soft dog bed on our bedroom floor, while Jack's would be the oversized, plush chair in our family room. He can be found there so often, we have dubbed it his throne.
When considering your own dog's sleeping arrangements, there are many factors to keep in mind, such as his size, any orthopedic needs, and possible destructive tendencies, to name a few. The following article evaluates dog beds currently available through L.L. Bean, both in the store and on-line, using criteria such as cost and value for your money, customer reviews, dog's size, dog's health, and dog's behaviors.
Our top pick for the best overall L.L. Bean dog bed is the Therapeutic Dog Couch. Read on to find out why, as well as to learn how to select the best L.L. Bean dog bed for your particular canine companion.
The Best L.L. Bean Dog Beds for Dogs of Every Size
When purchasing a bed for your dog, consider not only your dog, but also his space. How much room does your dog need on his bed–and how much room does his bed need in the room? For your convenience, L.L. Bean uses an easy-to-read size chart that can help you decide how small or large a bed your dog likely needs, as well as how much space you will need to accommodate each bed.
A small bed measures 20 X 25 inches and will accommodate a dog up to 25 pounds
A medium bed measures 28 X 36 inches and will accommodate a dog between 25 and 60 pounds
A large bed measures 34 X 44 inches and will accommodate a dog between 60 and 90 pounds
An extra-large bed measures 42 X 52 inches and can accommodate a dog 90 pounds or over.
For this article, we determined which beds would best fit which size through reading recent reviews of the highest-rated beds available at llbean.com, looking specifically for which beds were most often awarded four- and five-star ratings for each sized dog. For example, if one of the highest-rated beds earned 4.7 stars, we read its most recent reviews to find out if small, medium, large, or extra-large dogs' parents most often rated it five stars.
Best Bed for Small Dogs
While the Premium Dog Couch and the Premium Denim Dog Bed Set, Round score similarly well, with 88% of reviewers recommending each bed and a near-equal amount of five-star reviews from small dog owners, our top pick lands with the latter. Both are machine wash and dry, but the Premium Dog Bed Set, Round costs $40 less than the Premium dog couch, at $79 as compared to $119. Of the Premium Dog Bed Set, Round, one reviewer explains she bought three because she was so satisfied with her first one. Another claims it's the "best bed around." If you can spend $40 less for the "best bed around," why wouldn't you?
Best Bed for Medium Dogs
The Premium Denim Dog Bed Set, Round comes out on top again. Eight-eighty percent of customers who reviewed it would recommend it, and it earned more positive reviews than a similarly recommended bed at $159, though it costs $60 less, at a mere $99. The cover is machine wash and dry for easy cleaning, and offers the option for personalization with your dog's name. This bed also scored high for durability. One reviewer admitted she had tried other brands for fashion, but returned to this bed because of its durability. Another review explains that this bed is of far better quality than anything she had been able to find at a pet store, and that the bed is holding up well to her puppy's chewing, scratching, and biting.
Best Bed for Large Dogs
Although more expensive, the Premium Dog Couch is likely your best bet if you have a large dog. It's 88% reviewer recommendation score beats other large-breed beds by 1-3%. And although it's pricey at $199, several reviewers comment on the value they got for their money, one even saying "it's worth every penny." The cover is a removable, durable, machine-washable denim that is not "coarse or rough."
One Rottweiler owner rated it at five stars, and dubbed it "Best Dog Bed Ever," and several reviewers were so satisfied, they bought a second bed for another room in their house. In fact, one German shepherd who used to crowd her owners out of bed actually prefers his L.L. Bean Premium Dog Couch to his owners' bed now! And no wonder–the removable, machine-washable denim cover is durable without being "coarse or rough," and several reviewers say it's large enough for extra-large dogs.
Best Bed for Extra-Large Dogs
While the above bed is said to comfortably accommodate even extra-large dogs, the bed that scored the highest among extra-large dogs' owners was, yet again, the Premium Denim Dog Bed Set, Round. At $149, it is one of the least expensive extra-large dog beds L.L. Bean offers, with most running between $249 and $329. It's even $50 less than the large Premium Dog Couch described above. One reviewer writes that this bed is even large enough for her two labs to share.
Best Bed for Dogs with Orthopedic Needs
Most Indestructible Dog Bed
If you face problems with your dog's preference to chew his bed rather than sleep in it, the Premium Denim Dog Bed Set, Rectangular might be a good choice for you and your canine companion. Eight of eleven reviewers who described it as "indestructible" rated it with five stars, and two gave it four stars. Only the remaining one gave it two stars. This bed will run you $149 for the only available size, extra-large. It offers the option for personalization, and the durable denim cover is machine wash and dry. It's described as "rugged, long-lasting and comfortable," and features a stowaway zipper to help prevent chewing.
Best Overall Dog Bed
Our highest recommendation for an L.L. Bean dog bed is the Therapeutic Dog Couch. 91% of customers who reviewed it recommend it, whereas most other highly-rated beds fall between 85 and 88%. The cost of this bed runs between $129 for a small to $329 for an extra-large on the website, and many reviewers specifically mention it was worth the price. The removable denim cover is machine washable and can go in the dryer (a few reviewers do mention difficulty with initial assembly and dis/assembly for washing). The memory foam base is good for senior dogs or dogs with orthopedic needs. This bed even features an antimicrobial treatment to minimize odors and an open-cell foam mattress that regulates temperature. The three-sided design offers bolsters for dogs to lean on, one reviewer commenting favorably on her dog's ability to stretch out across the whole bed, or curl up in a corner while resting his head on a bolster. Another claims this bed has become the "bed of choice" in her household–for both her dogs and her cats! Yet a third claims this bed is so nice, "it's like adding a piece of furniture" to the room.
In short, this bed seems to cover all the bases. It comes in a variety of sizes; features a durable, machine-washable cover; caters to a dog's potential orthopedic needs; and provides a good value for your money.
Continue reading:
How to Figure Out Your Dog's Age