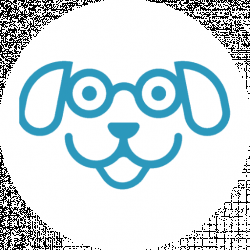 Latest posts by Scout Knows Team
(see all)
The moment you bring home your new fluffball, you become a pet parent. That means that you are now entirely responsible for the tiny creature snoozing happily in your lap. From emergency vet visits (been there) and expensive dog food (also been there) comes straight from your bank account.
After spending everywhere from a $50 adoption fee for a rescue pup to $3,500 for a purebred Tibetan Mastiff puppy, the costs of shots, food, and daily essentials can really add up. If you are trying to decide if you are really ready for a dog, let's take a look at what it truly costs to own a dog.
Rental Fees
If you don't own your home, bringing home a pup can be doubly expensive. For our rental property, we were required to pay a $300 nonrefundable pet deposit for our one dog. If we were to bring home another dog, that deposit would bump to $500. We also pay an extra $10 a month in pet rent. It's important to read your lease carefully before bringing home a pup to make sure you clearly understand the limitations.
For example, our apartment will not allow certain breeds, requires that dogs are leashed at all times, and has a certain behavioral standard that they must meet. So if you have a rescue that needs a little more TLC, factor in the cost of obedience lessons as well so they can be good community members. To avoid any potential problems on the property, always make sure you cross the road when you see a dog walking on the same sidewalk to avoid any doggy confrontations (and vet bills!).
You can save money on rental fees by owning your own home or renting from a private individual that may have more flexibility in their fees. Also, for communities that charge by weight, adopting a smaller pup could save you in the long run. To avoid any fees by your apartment complex or rental community, make sure that you understand what is expected of you and your pup.
Medical Care
One of the benefits of adopting is the initial medical care costs are usually covered. Our Olivia was spayed, up to date on all shots, microchipped, and tested for heartworm before we brought her home. This is common for those who rescue and can save you hundreds of dollars. Bringing a puppy home, on the other hand, can costs hundreds just in the first few months of life. Puppies, like human babies, have a tight vaccination schedule that require multiple trips to the vet and multiple injections.
This can get costly considering some vets charge not only for the injection but an additional $30 to $60 for a vet visit. Depending on the area you live, additional vaccinations may be required. If you live in the Southwest for example, it's usually a good idea to get vaccinated for snake bites. Puppies also need to be spayed or neutered which cost around $250. Add in microchipping, deworming, routine vaccines, heartworm preventative, and flea preventative and you're looking at around $800 to $1,000 depending on the area you live in.
While adoption usually covers these costs, there are also many low cost clinics. My husband and I had sticker shock when we went to update Olivia's shots this year. We took her to her regular vet to have a wellness check up, but we were also able to get some vaccines from our local Humane Society which provides low cost basic care. There are also many spay and neuter organizations that provide low cost (and sometimes even free depending on your situation) surgeries for cats and dogs. Regular vaccines and annual wellness checks are also available for low cost at various clinics and even some pet stores.
Vet care can be costly and no breeder or rescue organization can guarantee the health of any animal. Like humans, the older our pups get the costlier their medical care gets. Dental cleanings, teeth pullings, cataract surgery, hip surgery, and cancer treatments can all be costs that may eventually come up for older dogs. Investing in pet insurance can also be a good way to cut down on costs. This could help you afford yearly visits, accidents, emergency vet visits, and even inherited diseases.
Grooming
I'll never forget how out a month after we brought our Olivia home, I noticed little knots forming at the base of her tail and behind her ears. Growing up with Yorkshire Terriers, their silky hair was pretty easy to manage and didn't require much brushing. I could not say the same for Olivia. I bought a mini dog brush and felt accomplished after she felt softer and her coat looked so fluffy. It was an unpleasant surprise that the next evening it looked like she had never seen a brush in her life.
We now have a routine that we follow every night, including a weekly bath. However, since her hair grows pretty fast, we get her groomed regularly. We get her groomed every six to eight weeks, which costs about $50 per visit. Depending on the coat, size of the dog, and the area you live in, costs definitely vary. I worked at a grooming salon in the Chicago suburbs and we never groomed (and by that I mean a haircut) an animal for less than $45. For dogs with short coats like Labs, Beagles, and Bulldogs, our bath and brush packages started at around $25. Not all groomers are created equal so make sure to ask potential groomer what their services include in order to get the best deal. For reference, our grooming salon provided a bath, blowout, brush, ear cleaning, anal gland expression, fragrance mist, and bandana with each service.
The type of breed will require how often they need to go to the groomer. If you have a Boston Terrier, Chihuahua, or Short Haired Daschund you're in luck. They are small enough to bathe comfortably at home, and with practice it can be pretty economical to bathe your dog at home. You can purchase dog shampoo, ear cleaner, and a brush pretty cheapily at any pet supply store.
If you have a larger breed dog (like a Boxer, Labrador Retriever, or American Staffordshire Terrier) that floods your home when you try to bathe them, many pet stores and grooming salons offer self-serve grooming stations. These stations are equipped with towels, aprons, industrial sized tubs, shampoo, and all the other knick knacks you will need to get your pup squeaky clean. This can run you anywhere from $10 to $14 a visit and is usually walk-in friendly.
Food and Essentials
Bringing home your new fur baby is exciting! Deciding on a name, picking out their new food bowl and finding out which treats they like best is all part of getting to know your new pet. I remember when we first got Olivia how overwhelming it was to stare down the endless aisles of dog food and trying to pick a chew toy with the lowest choking hazard. I admit, for a few weeks, I went a little Google crazy trying to figure out the best products for her. Here is a list of things we ended up purchasing just to bring her home (and their approximate cost).
Large bag of premium grain free dog food, $50 (this lasts us about two months)
Personalized ID tag for collar, $16
Collar and leash, $25
Safety harness for car and hikes, $8
Car seat beat, $12
Crate, $70
Premium grain free treats, $6
Teeth cleaning chews, $3
Various toys, $20
Food and water bowls, $6
Shampoo, $4
Brush, $4
We were able to save on the food and water bowls by using the clearance section of our local mass retailer. Because she was a rescue, we made sure she had good nutrition from the moment we had her. She needed to gain a little weight so we used a premium dog food and still use that. The upfront cost for food and essentials was probably the one aspect of dog ownership that caught me off guard. You don't realize how much stuff your pup needs until you bring them home.
Not to mention, different dogs need different things. We travel with our dog regularly so it was important to us that she have her own seatbelt and harness. This prevents her from getting injured or lost in case of an accident. If you travel with a larger dog or a dog that sheds, you may need to purchase seat protectors for your vehicle or a larger crate. If you have a puppy, you would have to add in training pads, baby gates, or a playpen to keep them from roaming (and possibly destroying) your house.
Traveling
Checking out pet friendly locations like Chicago, Illinois or San Diego, California is always a good time for both you and your animal. However, there will be times when you inevitably have to leave your pup in the care of pet professionals. Not only is leaving them in the care of strangers nerve wracking enough, but the bill can be a bit of a shock too. For example, the place where we used to board our pup cost $33 a night. If you wanted them in daycare during the day (play time instead of spending the day in their crate), it would cost you between $10 and $20 additionally. Not to mention, some locations charge you for administering medications, for extra treats, or for extra potty breaks. Here are a few tips for boarding on a budget:
Call around.
I live in the suburbs of a major city. I find that driving an extra 15 minutes out of my way saved us about $15 a night. We chose a vet's facility that offers the same amenities, but because it was in a more rural area it was substantially cheaper.
Read the fine print.
Make sure that you get an accurate quote that lays out every foreseeable charge. Does your tiny chihuahua need more potty breaks? Does your elderly pug need daily medications? Does your playful Lab need social time? Have them lay it all out for you and compare prices in your area.
Check discount sites.
Yelp and Groupon both have excellent deals for those boarding their animals. You can also check major pet retailers like PetCo and PetSmart to see if they are currently having any sales.
You can also choose to travel with your pet, which is another option. Hotels and flights are becoming more dog friendly making it easier to have your fur baby join the family vacation. For most major airlines, a dog carrier replaces either your carry on or your personal item while traveling. Larger dogs, however are unfortunately flown at the bottom of the plane. For an additional fee, you can also bring your furry friend to the hotel as well. However, always check to see if their are any breed restrictions of weight limits before you commit.
Unexpected Expenses
Unexpected expenses like emergency vet visits, last minute boarding reservations, and heaven forbid an expensive illness or injury can really cost you. Growing up, our beloved Yorkie, Jazzie became unbelievably ill. Her stomach was bloated, her energy was gone, and she spent most of the day either eating or begging for food. I had just returned home from college when my mom told me why might have to put her down so she wouldn't suffer.
My mom though was determined to try every avenue the vet gave her to beat her disease. Jazzie ended up being diagnosed with what was essentially the dog version of Crohn's disease. The vet said her outlook looked bleak but recommended some experimental treatments. When all was said in done, in the span of a few weeks my mom racked up a $3,000 vet bill. Luckily, Jazzie made a full recovery and four years later she is thriving.
These expenses can add up fast. When my grandparents called and asked my husband and I to spend a weekend with them in a nearby city, we were so excited to spend time with them. What we weren't excited for was the $120 boarding bill we received when we picked her up Monday morning. Another time, our beloved Olivia ate the majority of men's size 13 flip flop. She managed to puke most of it up, but we took her to the emergency vet anyway to make sure that no pieces were stuck in her digestive track. That visit alone was around $300 including x-rays. While you can't plan for a catastrophe like a car accident or a last minute trip out of town, there are a few ways to prepare financially.
Store cleaning and beauty products higher.
Keep poisonous items like cleaning supplies and beauty products above the counter and not in dog-level bottom cabinets.
Keep their favorite things out of reach.
Since our dog is a collector of half-chewed shoes and socks, we do a "floor check" every night. One of us scours the floor for her favorite things to chew since she only seems to chew at night.
Always keep your pup on a leash.
From cars that drive a little too fast to an overly friendly neighborhood dog, accidents can be avoided if you can easily remove them from a potentially dangerous situation.
Bringing home a pup is a big responsibility. You are in charge of every aspect of their life, and you have been entrusted to provide for them.
Thinking of Boston Terriers for your next pup? You might want to check out these dog foods suitable for Boston Terriers.
Continue reading:
How Much It Costs to Own a Dog
Dog Adoption: How to Find Your Next Furry Friend