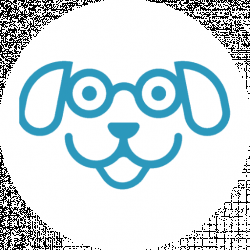 Latest posts by Scout Knows Team
(see all)
When you purchase pet insurance it doesn't always cover vaccinations. Many pet insurance companies require that you purchase a basic plan and then add extra coverage to include vaccinations. This can make it confusing when shopping for a pet insurance plan. What may appear to be a good deal on routine care may not be so great if the base level premium is high.
Vaccines are a critical part of your pet's routine health care. When dogs and cats are vaccinated, they are protected from a wide range of the most common preventable diseases and conditions. You are making sure that even if your pet is exposed to an unvaccinated pet, they are protected.
As a responsible dog parent you need to make sure that your pet is protected and up to date at all times. During the first year of life, vaccines cost the most because your puppy needs a series of them in order to build up their immunity. For the first year of life Pet's Best Insurance offers the most benefits for your money. After the first year, you may want to look at your plan and make adjustments according to the unique needs of your dog.
Your pet is part of your family. With any insurance plan, there is a lot you need to consider before purchasing. This article will give you the tools you need to make the best insurance choice for your beloved canine family member.
Vaccine Schedules and Costs
Vaccines recommended by your veterinarian will be covered up to the maximum level of your chosen routine care plan. Some plans have limits on how much of your routine care plan can be used for vaccinations.
Typically puppies get a series of 4 shots that protect them from a wide range of diseases such as distemper, parvo, feline leukemia, and more. These vaccinations occur at a set interval of usually 4 weeks. Most vaccines are administered using a needle and syringe but sometimes eye drops are used.
Core Puppy Vaccinations
Typical puppy shots include vaccination for distemper, parvo, distemper, measles, para-influenza, and hepatitis. There are also shots that cover even more diseases such as Leptospirosis.
According to the American Kennel Club, the average cost of the core vaccines a puppy needs in the first year is $75-$100. This cost may be less in some areas where subsidized pet care services are offered. If you adopt a puppy from a shelter, they almost always are up to date on vaccinations so you just need to take care of those that are left.
Rabies Vaccines
Rabies vaccinations are given when a dog or cat is 4 months old and then again a year from the date of the first vaccination. Booster shots every 3 years is standard after that. This is a vaccination that is required by law. You can face some hefty fines and trouble if your pet is involved in any incidents and it is discovered that they do not have a rabies vaccination. No one wants to have their pet quarantined and away from their family!
If your pet is over a year old then this vaccination and an occasional booster shot for common dog diseases is all they will need so long as they had a standard schedule of puppy shots to start with.
Many veterinarian offices send out reminders when your pet vaccinations are due which can be very helpful. For just vaccinations, you are normally not charged an office visit fee so cost is low. A single vaccination is $10-$20. Many areas offer subsidized or discount rabies vaccinations at times so cost can be further reduced.
Other Vaccines
If you board or show your pet then your veterinarian may recommend extra vaccinations against conditions like kennel cough. Make sure your vet knows about your pet's lifestyle so you can protect them against diseases that they could be more at risk for.
Booster Shots
Many vets recommend booster or titer shots annually, especially in areas where some dog diseases are more prevalent. Tests that determine your dog's current level of immunity can be given if necessary and then the decision can be made to vaccinate further or not. Many dog parents just choose to go with a cautious approach and revaccinate as recommended by their trusted vet.
The younger a pet is when you start them on an insurance plan, the lower the cost of your premium so if you are thinking of getting a pet but have not yet, you need to think about insurance costs now.
What The Top Major Pet Insurance Providers Can Offer
The comparisons here take the top 6 pet insurance providers and compare routine care coverage. Keep in mind that policies can change so make sure when you contact a provider you accurately tell them the age range and breed of your pet because it might make a difference in your standard premium.
The routine care add-in option is more likely to be a set price. For comparison purposes, the state of North Carolina is used. Coverage with any provider can vary by the state you reside in so you will have to make sure your state is on the list of those where coverage is offered.
It is admirable how easy Pet's Best makes it to compare their routine health care riders that can be added to any policy. This transparency makes this a solid choice for those that simply want the best for their pet. The Best Wellness Plan is a mere $26 extra per month but you get up to $535 in benefits each year which is pretty good. If you need less than Essential Wellness coverage is only $16 per month and gives you up to $305 in benefits.
Dog parents should be impressed with Pet's Best for routine care coverage. There is no other plan that offers so much for such a low cost. Unless your pet has very excessive routine care costs, Pet's Best is a good value.
A medium sized mixed breed dog under a year old in North Carolina gets unlimited payout benefits and the Best Wellness Plan for $62.96 per month! This is really the best deal out there overall for pet insurance. Dog parents can rest assured that they have coverage that truly takes care of even the worst health situations and accidents.
This company is one of the few that allows you to add a routine care plan to any of their standard pet insurance policies. You have the option of choosing three different levels of routine care plan and the premiums are adjusted accordingly.
This makes it a good choice for dog parents that are getting a puppy because they can choose to get a higher amount of coverage to get through that expensive first year when they are getting all of their vaccinations and initial visits done. You can then choose to go down to a lower level and premium rate.
You can choose from a plan that offers a $250, $450, or $650 routine care allowance per year. The coverage is extensive and even covers prescription diet dog food! For those with a new 8-week-old puppy, the $450 or $600 Wellness Rewards option added on to your base policy seems like a good buy that will make it easier to get through that critical first year of dog parenthood!
A medium sized dog under a year old in North Carolina can expect to pay a premium of $66.33 a month for a plan that offers up to $5,000 in reimbursement and a $450 Routine Care Benefit.
Nationwide claims to offer coverage for just Wellness and Routine care but it seems this is not available in all states. This is definitely a company that you need to get a custom quote from because rates can vary a lot.
Nationwide offers full coverage in the state of North Carolina for $67.69 with a $250 deductible or an accident and major medical plan for $27.18. This is for a mixed breed medium sized dog under a year old.
If you are really worried about your dog and want to make sure they get a lot of care than this plan is not a bad deal, since coverage is so comprehensive and you get reimbursed 90% on care costs.
PetFirst
PetFirst is a provider to consider if you like to have a lot of options.You can choose three different levels of preventative and routine care coverage. They have a quote calculator that allows you to play with different options and get an estimate.
For a mixed breed dog under a year old and 20-100lbs, you are looking at $57.95 per month for a plan in North Carolina that includes $250 annual routine care benefit, a $50 deductible per claim, and 90% reimbursement. Oh, and you only get a $5,000 annual limit.
The most routine care you can add on to your plan is a policy with a $400 routine care allowance. This would not be my first choice for first year puppy coverage due to costs and such a low routine care allowance benefit.
Healthy Paws
Healthy Paws has some impressive plans and there are no limits as to the amount you can be reimbursed in a year but they have no coverage plan that includes routine care like vaccines.
Pet Plan
Pet Plan does not offer any policy that covers routine care like vaccinations.
Vaccine Coverage Is Most Helpful the First Year of Life
Pet's Best is the clear winner when it comes to overall care for your dog. After researching the top companies I would recommend Pet's Best for the outstanding prices and the high level of routine care options plus a really low deductible.
If your pet has more expensive preventative medicines then you may be better off with a full coverage plan. Vaccines alone are not expensive enough to make them a deciding factor when purchasing a pet insurance plan.
For the average pet owner, the accident only policy is often a better choice especially if they have a pet that is not prone to conditions that are expensive to treat and have dogs that are over a year old. Routine care coverage does help if your pet needs expensive formulations of flea, tick, and heartworm preventatives.
If you already have a pet insurance policy and they offer a routine care rider then you might save some money by adding it to your plan. Having coverage can also ensure that you are more likely to keep up with routine care so your dog is healthier. It also makes it easier to factor in care in your budget and you are prepared for emergencies.
During the first year of life, a routine care plan is going to offer you the most financial benefit so after the first year of life you may want to save yourself a few dollars and adjust your plan to have less routine care benefits.
We all want to be the best dog parents we can be but accidents sometimes happen and it is good to be prepared so you can focus on what is most important, loving and living a good life with your dog. What insurance plan has worked best for you?
Continue reading:
How Pet Insurance Covers Heartworm Treatment
How Pet Insurance Covers Skin Cysts