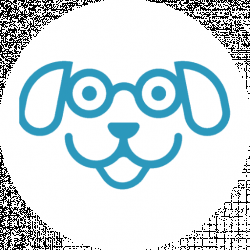 Latest posts by Scout Knows Team
(see all)
Just like humans, our pups enjoy sleeping in their own bed. Giving your pup their own dog bed allows them to spread out and be comfortable in their own space. In addition, it's a safe spot for them. They come in all different shapes and sizes and each mattress is covered. Will your pooch stain it? Will their claws tear it accidentally? To answer some of those questions, we took a look at the best dog bed covers.
It's not easy to pick out such a luxurious item for your pet. We want your furry friend to feel comfortable, safe, and at home. Of course, we all want our pooch to get a good night's rest at the end of the day as well. Dog bed covers are what your pup feels when they lie down, and it helps to have a cover that's soft and gives your pooch a sense of security.
Top 5 Rated Best Dog Bed Covers
| Recommendation | |
| --- | --- |
| Top Choice | No products found. |
| Runner Up | No products found. |
| Budget Choice | No products found. |
| Best For Seniors Dogs | No products found. |
| Best For Puppies | No products found. |
Our Top Pick: Brindle Soft Shredded Memory Foam Dog Bed with Removable Washable Cover
Brindle is a well-known brand when it comes to making dog beds and other pet products. This product is like a mat thought it's three inches high so that it's elevated a little bit with plenty of cushion room, but your pup will easily be able to get on and off their mattress no matter their size or age. It's portable and lightweight for you and can easily fit in your pup's crate if that's where they sleep or you're traveling.
This particular product is great because it has a removable cover that's made with microsuede and is machine washable. This ensures that your up will be as comfortable as can be. Also, it'll be easy for you to clean should your pup get any stains on it. It's also great for the summer and the winter no matter the temperature.
Key Features
Affordable
Available in seven sizes and four color options
Removable cover made with microsuede and is machine washable
Inside is filled with shredded orthopedic memory foam that's portable and lightweight
Conforms to your pup's body and relieves joint pain, arthritis, and hip dysplasia
Our Runner-Up Pick: Premium Orthopedic Memory Foam Dog Bed
Our runner up choice for the best dog bed covers is the premium orthopedic dog bed by DogBed4Less. It's another mat-like mattress that's close to the floor, and it has a non-slip bottom. It's great for pooches of all sizes as well as any age. Although, it's not chew-proof so it may not be the best choice for puppies. On the other hand, the inside mattress is non-toxic just in case your pooch ends up taking a bite of it.
The premium orthopedic bed form DogBed4Less is a great product because not only does it have a waterproof liner, but it also comes with two covers. The first one is denim, which is removable, and machine washable. It also comes with a microsuede one as a bonus and an extra in case something happens to the first cover – or your pup happens to favor one material over the other.
Key Features
Seven different size options
Comes with two covers – one denim and the other microsuede
The denim cover is removable and machine washable
Waterproof liner
The inside is hypoallergenic gel memory foam for joint pain
Non-toxic
Non-slip bottom
Not chew proof
Best Budget Pick: Orthopedic Sherpa Top Pet Bed with Memory Foam and Removable Cover
Our budget pick on this list is, of course, one of the cheaper options in this article. This orthopedic sherpa product is not only affordable, but it's a high contender for which dog bed cover you should get for your pup. The cover on this mattress is removable and can be cleaned in the washing machine. The cover is also made with polyester and microsuede with a sherpa plush top giving your pup ultimate comfort.
The bottom of this one is non-slip, and it's also water resistant. So, this may be a good pet bed to have outside for a little bit. If it gets dirty, you can take the cover off and give it a good wash.
Key Features
Affordable
Only available in one size and one color
The cover can be removed and machine washed
Material of the cover is polyester and microsuede
Sherpa plush top
Non-slip and water resistant bottom
Insides is four-inch memory foam that support joints and arthritis
Best For Senior Dogs: AmazonBasics Ergonomic Foam Pet Bed
This foam bed is great for older dogs. This product is by Amazon Basics, which has a decent amount of pet products. The reason this one is ideal for older dogs is that it has their comfort and possible aches and pains in mind. It comes with a removable cover that's machine washable, which is definitely a plus.
The material of the cover is made with a plush top for ultimate softness, polyester canvas sides, and oxford fabric at the bottom. This product is pretty durable and will relieve your older pup's aches and pains with its joint support and pressure points of the ergonomic foam on the inside.
Key Features
Affordable
Has four size options
Machine washable cover that's removable from the mattress
Made with plush, polyester canvas, and oxford fabric
Has pressure points to supports aching joints
Can only be used indoors
Has a one-year warranty
Best For Puppies: Dogbed4less Orthopedic Memory Foam Dog Bed
The next of the best dog bed covers on this list is another one from DogBed4Less. This particular cover is ideal for puppies. Young pups teeth and they scratch and chew a lot of things, and the cover over this mattress is durable enough to handle that. While the product does mention it's not completely chew-proof, it's made with sturdier fabric than most of the other covers on this list.
The cover is made with 1680 nylon fabric which is more durable and will last longer against tearing from claws, nips from teething, dirt, and other factors. It has a waterproof liner and is also non-toxic as well. Plus, the cover can be removed and washed in the washing machine for a cleanup.
Key Features
Available in seven different sizes and two colors
Removable cover and machine washable
1680 nylon fabric cover plus a bonus microsuede cover
Waterproof liner
Inside has orthopedic support from gel infused memory foam that's non-toxic
Non-slip bottom
Not chew proof but is heavy duty
---
Buyer's Guide
It's not easy to buy the best of what your pup needs. Every pooch is different, and you want to get what's right for your furry friend. That's where this buyer's guide comes in handy for you to pick out the best dog bed covers for your furry companion.
How To Choose The Best Dog Bed Cover
Material
Take a look at the material of the cover and even the inside. Most of the covers on this list have removable covers that are made with microsuede. Some have polyester, denim, nylon, and more. There are even a couple of covers that have plush tops. You want to make sure you get a material that your pup will love and feel comfortable lying down on. If your pooch has sensitive skin, there may be a certain fabric that won't be right for them. You can ask your vet, or sometimes you just need to do a trial run.
In addition, some of these covers aren't necessarily flat. There are some that have plush tops or grooved tops. Again, try to pick out something that your pup will be comfortable with. Most likely, they won't notice a few grooves on the top of their mattress, but there may be some picky pups out there.
The Age Of Your Pup
Something else to keep in mind when you're looking at pet beds and their covers is the age of your pooch. Most of the covers are pretty durable and are made with high-quality fabric. However, there are a lot of factors to consider. Older dogs may need something steady to help them get on the mattress comfortably. That's where the non-slip bottom comes in. On the other hand, puppies teeth and they may scratch and gnaw on the cover. That's why getting a cover with durable fabric is a good idea. Not to mention, waterproof will be ideal if your pooch has an accident.
Any Health Problems Your Pup Has
When it comes to searching for a dog bed cover, you want to keep in mind any health problems your pooch may have. There are some materials that are more comfortable than others, and there are also some that may cause itching or skin problems depending on how sensitive your pup may be. There are a few bed covers that have a non-slip grip on the bottom and, if you have an overly energetic pup or an older pup, then getting such support on the bottom might not be a bad idea, so they don't accidentally throw the mattress out from under their paws.
Who Should Buy A Dog Bed Cover?
All Dog Owners
This is a trick question. If you own a dog, then it's a good idea to get a pet bed for your furry friend. There are so many reasons to get one for them. It allows them to have their own safe space, especially for when you're not home. It also gives them a comfortable place to lounge during the day or sleep at night if they don't hop in bed with you.
Frequently Asked Questions
How often should I clean the cover?
Once a week or every other week should be an ideal time to clean the cover. Of course, use your best judgment. If your pooch sheds a lot, or you have a puppy who isn't quite house trained yet or you notice the bed cover is visibly dirty, then you should take it off and throw it in with your laundry.
Should I add anything else to the bed?
The covers that are on this list are all made with a comfortable and soft material so your pup may not need anything else. However, if they prefer to have a blanket or pillow with them, that's fine too. If the cover is off the bed and you need to wash it, it might not be a bad idea to toss a blanket over the mattress to protect that while the cover gets cleaned.
If it's waterproof, can I take it outside?
Unless the product says it's only for indoors, you can most likely bring it outside. However, I wouldn't leave the bed outside if you're not using it or not outside to keep an eye on it. You don't know what sort of bugs and other animals might get into. In addition, even though it may be machine washable, weather conditions may ruin the fabric.
Most of the fabric on these covers is microsuede. What is that?
Microsuede is a fabric that's made with polyester and is super soft to the touch. A huge plus about this material is that it's pet-friendly, which is why it's a common material for pet beds.
Other Best Dog Bed Covers We Reviewed
The Best Dog Bed Covers For Large Dogs
The Best Dog Bed Covers For Small Dogs
Best For Large Dogs
BarksBar Gray Orthopedic Dog Bed
This dog bed from BarksBar is a great choice if you have a pooch that's on the larger side. This particular product is made with the larger breeds in mind as it only comes in a medium size or a large size. The cover has a non-slip bottom, and it's removable and can be machine washed.
This particular product is great for any age pup through the mattress inside the cover is great to support aching joints as well as weak bones and arthritis pain.
Key Features
Two size options – medium and large
Comes with a removable polyester cover
Machine washable cover
Non-slip bottom
Bolsters for extra comfort
Inside is made with human-grade orthopedic foam and supports joints, bones, and arthritis
Great for dogs of any age
Dogbed4less Memory Foam Dog Bed
We have another dog bed on this list that's from DogBed4Less. This one is also designed for large breeds. It comes in seven different sizes, but the smallest is medium. The large sizes go all the way up to jumbo, which is perfect dog breeds such as Great Danes.
This one comes with two different covers. One is made with microsuede, and the other is waterproof. Plus, this bed is non-toxic. This is great if the cover accidentally tears or if you have a pup that enjoys chewing on anything and everything they're not supposed to.
Key Features
There are seven size options – medium, large, large long, x-large, x-large long, xx-large, and jumbo
It has ten color options
Two covers, both are removable
The microsuede cover is machine washable
The other cover is waterproof
Mattress has orthopedic support
Non-toxic
Best For Small Dogs
Petsbao Premium Orthopedic Dog Bed & Lounge
The Petsbao orthopedic dog bed is a great choice for small breeds. It only comes in three size options, two of them being large, but one size is meant for small dogs. This cover can be removed and machine washed though it's stain and tear resistant. The bolsters around the sides also add for extra comfort and are great to keep your small pup feeling safe and comfortable.
This product is especially great for small pups because it's low to the ground so they can easily get on and off on their own.
Key Features
Sizes include small, large, and x-large
Two color options
Removable cover that's machine washable
Cover is stain and tear resistant
Waterproof liner
Hypoallergenic
Bolsters for more comfort
Supports joint pain and hip dysplasia
Conclusion
Having a bed for your pooch is a great idea for a lot of different reasons.
Finding the right fit for your pup isn't an easy choice. Sometimes you might have to use trial and error in order to find what material they like best and are most comfortable with. Or, your furry companion might not care too much and just enjoy having a bed of their own.
Not only does it allow them to a safe space and a special spot to call their own in your house, but it's also something comfortable and special for them to have. Our furry companions can only have so many toys. Giving them their own bed is something they'll never forget, and they'll love forever.
Do you have a dog bed cover for your pup? What do you use? Let us know in the comments below!
If you'd like to check out more dog bed products, take a look at our list of the Best Outdoor Dog Bed or Best Outdoor Dog Houses.
Continue reading:
The Best Products for Your Pregnant Dog