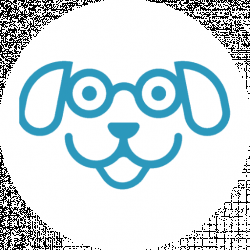 Latest posts by Scout Knows Team
(see all)
Has your dog been sleeping well? Like us, our pets need a good night's sleep in order to stay healthy, and having their own resting space where they can stretch out in comfort is important. Dogs, especially as they get older, will appreciate a comfy bed that is easy on their bones.
If you have a senior dog or dogs with conditions like arthritis and hip dysplasia, consider getting an orthopedic dog bed to give them some extra relaxation and relief. You can find a variety of these beds for affordable prices with aesthetically pleasing designs. Here is the best orthopedic bed available on the market:
American Kennel Club Memory Foam Sofa Pet Bed, X-Large, Gray
This plush-covered, foam-based orthopedic bed is ideal for both small and large dogs. It has raised bolsters on the sides and a non-skid bottom. It comes in earth-toned colors and has an attractive design.
What Are Orthopedic Dog Beds?
An orthopedic dog bed is a bed that is specifically built to provide a comfortable sleeping experience to pets with mild to serious health issues or pets that need to recuperate from a surgical procedure. The bed is made of a thick core of memory foam that can take your pet's weight and still regain or retain its form. The foam may be covered with a soft bedding material and a cover that is usually removable to make it easier to keep the bed clean. The bed may also have a raised bolster edge on one side or all around to both protect your pet from rolling off in their sleep and to give them head support.
Along with being of practical utility to pets, orthopedic dog beds also come in a range of designs that are sure to appeal to pet parents. You can find one that will match your home decor, or have one customized to match the furnishings. Some of these beds are so well-designed, you probably wouldn't mind one for yourself.
Why Your Dog Might Need An Orthopedic Dog Bed
An orthopedic dog bed is a great sleeping choice for healthy pets as well as for pets with health issues, but it is particularly necessary in the latter case. Resting on a hard surface and rising from it afterward can be difficult for your dog and stressful on their body if they are of advanced age or if they have bone-related problems. An orthopedic dog bed will relieve body pressure points, relax muscles and joints, and prevent bed sores in elderly and ailing pets. Your pet will appreciate the comfort of a bed that adjusts to their contours and provides support as they sink into it, and then lets them rise up from it too without any trouble.
Will Certain Breeds Benefit from Orthopedic Dog Beds?
Service dogs and working dogs like Labradors, German Shepherds, Belgian Malamutes, Border Collies, and others that see a lot of daily activity will do well with an orthopedic dog bed. Breeds like Dachshunds, which suffer from genetic conditions like intervertebral disc disease and Osteogenesis Imperfecta or brittle bone disease, will also fare well health-wise if they sleep on orthopedic beds. Perhaps sleeping well might slow down or stop the disease progression.
What To Look For In An Orthopedic Dog Bed
Check the materials used to make the bed. The foam and fabric should be of good quality and safe to use. You don't want your pet to be exposed to anything that might be potentially toxic.
Orthopedic dog beds may be made from stuffed foam pieces and fiber, from a firm foam sheet, and from an egg-box shaped core. The latter types of foam beds may be more expensive, but will be better in the long term for your pet. Make sure that the foam core is at least four inches thick and firm with it. You don't want it sagging or collapsing under your pet's weight.
The outer fabric covering of the orthopedic dog bed needs to be durable and removable. Dogs like to turn about and dig a bit before settling down, and playful younger dogs may also chew on the bed or drag it around. The fabric should be able to withstand this rough usage. Of course, you will have to replace the cover at some point, but this is why removable covers are a must. They are also easier to wash and keep clean.
The bed should be large enough to accommodate your dog. You don't want a bed that your pet has to struggle to fit into. Measure your pet from the tip of their nose to the tip of their tail and throw in a few more inches, and that should be the length you want. Orthopedic dog beds come in a range of sizes, so finding one for even a giant-sized pet shouldn't be a difficult task.
Look for a light-weight orthopedic dog bed, so you can move it about without effort, and one that has a rubber base to protect the floor in case of accidents.
More Orthopedic Dog Beds To Check Out
Furhaven Pet Orthopedic Pet Mattress, Large, Chocolate
Looking for a wide selection of colors? You can get this orthopedic dog bed in over 25. It is made of an egg crate foam core and has a soft plush cover that your pet will absolutely love to snuggle into. The cover is waterproof and removable, and can be machine washed.
BarksBar Large Gray Orthopedic Dog Bed – 40 x 30 inches – Snuggly Sleeper with Nonslip Orthopedic Foam
Get this large-sized orthopedic dog bed if you have middle-sized or large dogs, although if you have several smaller ones, they will enjoy curling up on it too. It is made of a grooved foam base, with a quilted cover of soft polyester that you can remove for cleaning; the cover is machine washable.
Big Barker 7″ Orthopedic Dog Bed with Pillow-Top (Headrest Edition) | Dog Beds Made for Large, Extra Large & XXL Size Dog Breeds | Removable Durable Microfiber Cover | Made in USA
The manufacturer offers a 10-year warranty and the assurance that the therapeutic foam in this orthopedic dog bed won't flatten after repeated use. The removable microfiber cover is of tough, non-shrink material, and can be washed in a machine. It can also be cleaned by vacuuming or with a quick wipe with a damp cloth. Apart from being easy to maintain, the handmade dog bed looks good and is cozy to sleep in. Most dogs appear to love the headrest. It's a great choice for senior dogs.
PetFusion Ultimate Solid 4″ WATERPROOF Memory Foam Dog Bed for Medium & Large Dogs (36x28x9″ orthopedic dog mattress; Gray). Replacement covers & blankets also avail
If you have a pet that rolls about in their sleep, you need this orthopedic dog bed. Made from high-density memory foam, the dog bed has bolsters along its outer edge to keep your pet in place and provide them with an undisturbed sleep. The outer cover is removable and easy to clean. You can get replacement covers if needed.
Milliard Premium Orthopedic Memory Foam Dog Bed with Anti-Microbial Waterproof Non-slip Cover, Medium 34x22x4 in
Here's an extra-comfortable bed that you will have to drag your pet out of every morning. It is made of two layers of foam, memory form over polyurethane form and that helps it to stay soft and comfortable and provide orthopedic support without flattening.The bed has a non-slip bottom and the removable cover can be washed in a machine.
FurHaven Jumbo Plush & Suede Orthopedic Sofa Pet Bed for Dogs and Cats, Espresso
With an egg crate foam core and bolstered edges, this comfortable, relaxing bed will be easy on your pet's joints. It is spacious enough for large dogs to stretch out on. The cover is of soft plush and is removable for washing.
KOPEKS – Orthopedic Memory Foam Dog Bed With Pillow and Waterproof Liner & Anti-Slip Bottom – JUMBO XL Size – Brown
Made with a hypoallergenic memory foam base, this orthopedic bed is safe and non-toxic. It comes with a headrest for extra comfort and is thick and firm enough to withstand the pawing and scrabbling as your dog settles down to sleep. The bed has an anti-slip rubber bottom and a plush, suede, anti-slip cover that is removable and washable.
Brindle 4 Inch Solid Memory Foam Orthopedic Dog Bed with Removable Waterproof Velour Cover – Medium Mocha Blue 34 Inch x 22 Inch
With two layers of comfortable foam, this bed is firm without being stiff and springs back into shape after your dog gets up. It is roomy enough to stretch out in, and the velour cover is removable and is easy to keep clean and wash.
Orthopedic Pet Sofa Bed – Dog, Cat or Puppy Memory Foam Mattress – Grey Comfortable Couch For Pets With Removable Washable Cover – Large – By Petlo
You can get this orthopedic bed in three sizes and different earthy shades. Made from high-density memory foam, it will sooth your senior's aching joints and give comfort to younger dogs as well. The cover is waterproof and can be washed in a machine. Replacements covers are available if your dog should happen to tear the original one.
An orthopedic bed is a great choice for easing your senior dog's aches and pains and ensuring that your younger dog gets to have a better quality sleep. There is a direct correlation between sleeping well and remaining healthy, and you can look forward to happier, livelier pets and fewer veterinary visits. Also, you will also get to hog your own bed for a change.
Continue reading:
Kennel Comfort: Making Your Dog's Crate as Pleasant as Possible