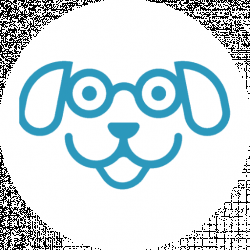 Latest posts by Scout Knows Team
(see all)
Dogs enjoy time outside. By nature, their instinct is to find shelter in caves. It's where they feel safe and comfortable. That's why a dog house is a great idea. This is also why a dog crate makes sense. It gives them somewhere cozy and safe to escape to. We recommend adding a bed for extra comfort. Also, if they're out in the elements, some shelters provide warmth. If it's a sunny day, it's a place to cool down. We'll mention great add-ons as well. For example, a heater mat added warmth. Or, an electronic door to give your pooch more freedom!
No products found.
An insulated option is great for police canines that sleep outside. We only want the best for your canine companion and know you do too. Sled dogs are also going to need outdoor accommodations. They're just like you when you get home from work. When your working pup is off-duty, they'll want comfort. We've reviewed a bunch of the best for your canine friend.
5 Top Rated Outdoor Dog Houses Table
| Recommendation | Outdoor Dog House |
| --- | --- |
| Top Choice | No products found. |
| Runner Up | No products found. |
| Budget Choice | No products found. |
| Best Insulated Choice | No products found. |
| Best Luxury Choice | No products found. |
Our Top Pick: Petmate Indigo
Many pet owners like the igloo design of this dog house. The angled tunnel opening provides protection. Therefore, Rover will be safe from the rain, wind, and sun. However, this slightly smaller opening doesn't accommodate all large dogs. Therefore, it's not the best choice for your great Dane. Although, the design also keeps heat trapped inside.
Thus, it provides shelter from the cold air. The vent on top has a microban coating. This provides airflow and protection from bacteria. Now, your wet, smelly pooch won't leave his scent lingering. The raised floor has a resin construction. This will keep your pet warm and dry. Coming in two parts, assembly is quite simple. Also, this makes it easy to take apart and clean. It's lightweight enough for one person to carry. It comes in 3 sizes, suitable for breeds 25-125 pounds.
Dimensions
Medium: 37.5 x 30.5 x 22.8 inches for breeds 25-50 lbs
Large: 43.8 x 34 x 25.8 inches for breeds 50-90 lbs
Extra Large: 51.5 x 39.3 x 30 inches for breeds 90-125 lbs
Pros
Protection from the weather
Microban vent for air flow
Raised floor
Little to no assembly
Easy to clean
Lightweight
Cons
Pets can chew plastic
Smaller opening not suitable for all large breeds
Our Runner-Up Choice: Arf Frame
No products found.
This product is weather-proof. Therefore, the wood won't rot in the rain. The inner roof has added weather lining. It's made with high-quality white cedar. Uniquely, cedar is a natural insect repellent. Thus, your pet will be safe from mosquitoes, fleas, and ticks.
The smell of cedar is strong. Some people like this while others don't. However, it will fade over time. Also, note that the wood is non-toxic. It has a raised floor for added insulation. Wood is more breathable than plastic. Therefore, it provides proper airflow for the summer. It's lightweight and easy to set up. Just make sure you read the directions thoroughly. It comes in 4 sizes, accommodating breeds 15-80 pounds.
Dimensions
Extra Small:
External: 22.25W x 22D x 22.75H inches
Internal: 17W x 16D x 17H inches
Door Opening: 7.75W x 10.25H inches
For breeds up to 15 lbs
Small:
External: 27.25W x 20.75D x 29H inches
Internal: 20W x 15.25D x 23H inches
Door Opening: 8.25W x 13H inches
For breeds up to 30 lb
Medium:
External: 33.25W x 27.5D x 32H inches
Internal: 24.5W x 20D x 26.5H inches
Door Opening: 9.75W x 15.25H inches
For breeds up to 50 Lbs
Large:
External: 32.25W x 46D x 36H inches
Door Opening: 11.75W x 18H inches
For breeds up to 80 Lbs
Pros
Weather-proof with lined roof
Made of high-quality breathable wood
Cedar repels insects
Raised floor for insulation
Lightweight
Easy Setup
Cons
Strong smell upon arrival
Not suitable for all large breeds
Best Budget Choice: Aspen Pet Barn 3
No products found.
This doghouse is made of durable plastic. Rear ventilation allows airflow and keeps your pet comfortable. An extended roof rim prevents rain and snow from entering. Additionally, the raised floor provides added insulation. Set-up is very simple, involving quick snap latches. Therefore, it requires no tools. Additionally, this makes it easy to take apart and clean. It's available in 4 sizes, suitable for breeds 15-90 pounds.
Dimensions
Extra Small: 26.5 X 18 X 16.5 inches for breeds up to 15 lbs
Small: 29 X 22 X 21 inches for breeds 15-25 lbs
Medium: 32 X 26 X 24 inches for breeds 25-50 lbs
Large: 38 X 29 X 30 inches for breeds 50-90 lbs
Pros
Budget friendly
Durable plastic
Ventilated
Raised floor
Little to no assembly
Easy to clean
Lightweight
Cons
Not suitable for all large breeds
Best Insulated Dog House: ASL Solutions Dog Palace
No products found.
In cold temperatures, your dog will want somewhere to warm up. This "palace" provides shelter and insulated warmth. 2-4" of foam line the walls. Similarly, the door is self-closing, instead of a flap. It swings both ways, inside and out. It's easy to pass through and keeps heat trapped inside. Also, the floor is raised for added insulation.
The floor is sloped with a drain hole. Hence, it's easy to clean. Additionally, there's a port on the backside. Thus, you can string a heater pad through for added warmth. These are perfect to put under their bed. Moreover, ASL has a lifetime warranty. Now, if your shelter cracks or breaks it can be replaced.
Dimensions
38.5H x 31.5W x 47.5L inches
Pros
All-weather-proof
Foam insulated for warmth
Easy to clean
Port to add heater
Lifetime warranty
Cons
Not good for clausterphobic pups
Not suitable for all large breeds
Best Luxury Dog House: House & Paws Country Charm Pet House
No products found.
This handcrafted option is made with solid, durable wood. The asphalt roof provides weather protection. It is ventilated for airflow. It includes two stainless steel food and water bowls. Additionally, it comes with a storage section. Now, you can store food, treats, and toys outside. The lookout area appears to be decorative.
Although, it could fit small pups should they jump up. The larger dimensions make it suitable for most large breeds. Since it's untreated, it's not weather-proof. Therefore, you'd need to stain it yourself. It is a pricier choice. However, this pet house won us over with charm. The handcrafted design would be a great addition to your lawn.
Dimensions
Pros
Handcrafted design
Weather protected asphalt roof
Ventilated
Storage section
Stainless steel food and water bowls
Cons
Floor not raised
Pricey
Untreated wood not weather-proof
---
Buyer's Guide
There is plenty of controversy around keeping your canine outside for too long. We've addressed this and answered all your questions. Additionally, we'll tell you what to look for while you're shopping. Size, material, ventilation, and insulation all matter. Also, a raised floor is good to have. We'll tell you why! If you're still not sure a dog house is for you, we can clear that up for you too.
Who Should Buy
Your pet spends time in the yard
If your pet is fond of the outdoors, they'll appreciate a shelter. This way, they can escape the sun or warm up a bit. And you won't have to let them in and out while they do it. Many pet owners struggle with the indecision of their pets. Do you want in or out?! Adding things like a dog shelter or kennel can help.
Your pet whines at night or is a loud sleeper
Some people keep their pets outside at night. This is okay as long as they have adequate warmth in the cold. Try an insulated dog house and/or heater pad. If your pooch snores or wakes you up in the night, this is an option. However, if they're not sealed in there, they're vulnerable. A kennel will protect them from prey. You could also consider simply putting a crate somewhere you won't be disturbed.
You have a working dog
Police canines and sled dogs often sleep outside. They should have an outdoor shelter. This is somewhere they can relax and feel cozy. Just like you'd want somewhere warm and comfortable after work, your dogs do too.
What To Look For
Size
Generally, pups prefer spaces just large enough to lay down. This gives the space a cozy feel and can soothe anxiety. They should be able to turn around to get comfortable. You'll want a space slightly larger than your pet's body. Outdoor shelters are usually sized by your dog's weight. The dimensions mostly refer to the entire shelter.
Therefore, the measurements won't always tell you about the door. If your pet is tall, choose an extra large option. If nothing looks suitable, an outdoor kennel is another option. You can also put a crate outside. You can add a crate cover to create the den-like feeling. Please note that this does not provide warmth in the winter.
Material
You'll find both wood and plastic when shelter shopping. Wood breathes better and doesn't trap heat like plastic. If you live somewhere hot, wood is better for ventilation. However, most shelters are ventilated for air flow. Unless the wood is treated, they're not as weather-proof.
Durable plastic dog houses are better against harsh weather. Some wood shelters are made of cedar. These will have a strong smell. Some find this comforting; some are put off by it. Either way, it will fade in intensity over time. Uniquely, this smell wards off insects. This provides a bonus of mosquito, flea, and tick protection.
Raised Floor
Many shelters will have a raised floor. This helps keep your dog warm and dry. Getting them off the cold ground helps insulate the space. Additionally, any water that gets in can drain down.
Ventilation
Proper airflow is critical to keep your dog comfortable. You don't want to trap your furry friend where he can't breathe. In the summer, he'll use his shelter to get out of the hot sun. However, this won't help if it's too stuffy inside. Look for air flow vents that help keep your pet cool. If you're getting a plastic shelter, this is very important. Plastic traps heat. Your dog probably will not use the shelter in summer months if it's not ventilated properly.
Insulation
This keeps your dog warmer in cold weather. Some shelters will have features that help with insulation. This includes an angled entrance, a raised floor, or a door flap. However, we've reviewed an actual foam insulated shelter. This provides maximum warmth for colder temperatures.
Frequently Asked Questions
Q: Will it keep my pooch warm?
A: Not unless it's thoroughly insulated. Even then, a heater is a good addition. Use common sense. If it's freezing out, don't depend on a raised floor for warmth.
Q: Will it keep my dog safe from the weather?
A: Not necessarily. If it's a light drizzle, an open-faced shelter will do. If it's pouring and windy, they'd need a sealable door. The ASL Solutions Palace would provide protection in this case.
Q: Will the shelter be okay in the rain?
A: It depends on the material. Wood treated for weather will be fine. Ultimately, plastic is the most weather-proof.
Q: How long can I leave my dog outside?
A: This is a debated topic. First, always leave food and water out for prolonged periods. Essentially, it depends on the breed. A husky will love staying outside in the snow. However, a chihuahua will be shivering and miserable. Size, coat, and what they've been bred to play a role. Additionally, it's about what your dog is used to. For more information, read this article.
Other Outdoor Dog Houses We Reviewed
Extra Large Dog Houses
Double Decker Dog Houses
Extra Large Dog Houses
TRIXIE Pet Products Dog Clubhouse
No products found.
If you have a larger dog, he probably won't fit in your average dog house. This solid pine shelter is coated in a waterproof sealer. Therefore, the wood won't rot. The flat, composite shingle roof is hinged. Thus, it's easy to clean and provides ventilation. Additionally, the floor is removable for added cleaning convenience.
The floor is raised, and the plastic tipped feet are adjustable. In effect, you can level it on uneven ground. It's suitable for dogs up to 95 pounds. It comes in four sizes should you decide to go smaller. It's compatible with TRIXIE plastic dog doors. These are sold separately. Assembly is quick and easy.
Dimensions
Medium: 22.75H x 33.25W x 23.5D inches
Large: 28.25H x 40.75W x 26.75D inches
Extra Large: 32.25H x 45.5W x 31D inches
Pros
Fits most large breeds
Waterproof coated wood
Hinged roof and removable floor for easy cleaning
Raised floor
Adjustable feet
Easy assembly
Compatible with dog door
Cons
Doesn't protect pooch from weather
Merry Pets Extra Large Solid Wood Dog Houses
No products found.
This duplex is made for two dogs. It's the largest shelter we've reviewed. It could easily fit two large dogs. Alternatively, it could fit an extra large pooch and some smaller pups. There's an optional divider in the middle to form two separate rooms. You can remove this to create a more communal feel.
It will depend on how much your dogs love spending time with each other. As the owner, you're the best judge on whether or not they need their own space. Also, the roof and floor panels are removable. This makes it much more simple to clean. Unfortunately, it's not ventilated or waterproof. However, this allows you to stain it yourself.
Dimensions
External: 73W x 39D x 42H inches
Internal: (on each side): 30W x 30D x 40H inches
Door Opening: (on each side): 18W x 24H inches
Pros
Fits two large dogs
Optional divider
Removable parts for easy cleaning
Cons
Doesn't protect pooch from weather
Structure itself isn't waterproof
No ventilation
Double Decker Dog House
Merry Pet Wood Room With a View Pet House
No products found.
This is a room with a view. It's made with kiln dried cedar with a natural stain. The balcony provides a spot for your pup to get sun. However, the stairs are steep. This causes some dogs to ignore this feature. Some pet parents have opted for replacing them. Namely, Solvit pupSTEPS seem to fit perfectly. The lattice-work is a nice touch giving this a luxury look. The raised floor keeps your furry friend warm and dry. The removable roof makes for easy cleaning. It's lightweight and easy to assemble. This fortrice is designed for small dogs.
Dimensions
Exterior: 28.5 x 21.8 x 24.5 inches
Interior: 17.3 x 17.3 x 15.4 inches
Door: 9.3 x 11.3 inches
Pros
Balcony for sun-bathing
Luxury lattice
Raised floor
Removable roof for easy cleaning
Lightweight & easy to assemble
Cedar scent calming for some
Cons
Steep stairs
Strong cedar scent
Not suitable for medium – large dogs
Not the best for weather protection
Conclusion
When it comes to outdoor shelters, comfort is important. Dogs should have protection from inclement weather. They appreciate the cozy, cave-like safety of a dog house. Additionally, they should have food and water. That's why we love our luxury choice with food bowls. Most dogs enjoy being outside. Dog houses make the experience much better! Please leave a comment below if you've tried any of these options!
Continue reading:
Keeping Your Dog Safe During Tick Season