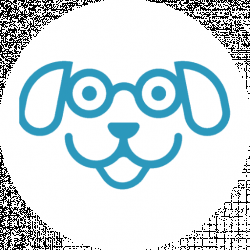 Latest posts by Scout Knows Team
(see all)
As pet parents, we like to make sure that our kids, uh, pups, are as comfortable as possible when they rest and get a good night's sleep. Whether your dog is a lively juvenile or a senior pooch with joint problems or arthritis, it's worth doing some research on the best memory foam dog bed to ensure your furry friend gets the comfiest night's rest possible.
No products found.
Sometimes we forget that our dog's health relies on more than just the food they eat and how much exercise they get! Especially for older dogs (but not discounting the young ones at all), it's imperative to consider their joints and bones and keeping them comfortable, whether that's while they're sitting around outside or getting ready to settle in for the night.
Orthopedic dog beds can be highly helpful, and memory foam makes sleeping far more comfortable, whether your pooch is struggling with joint issues or simply needing a good night's sleep so they can get up and cause chaos the next day! Let's get into the best memory foam dog bed on the market at the moment.
Top 5 Rated Best Memory Foam Dog Beds
| Recommendation | |
| --- | --- |
| Top Choice | No products found. |
| Runner Up | No products found. |
| Budget Choice | No products found. |
| Bolster | No products found. |
| For Giants | No products found. |
Our Top Pick: Brindle Waterproof Designer Memory Foam Pet Bed
This bed made by Brindle is a great quality sleeping surface for your pooch! A four-and-a-half star rating based on over 2000 reviews should be evidence enough that this is a quality mattress. Available in a range of sizes and finishes, the velour cover is waterproof, hair-proof, and dirt-proof, hypoallergenic, and resistant to dust mites, as well as being machine washable!
It's made up of 2 inches of memory foam and 2 inches of high-density support foam, which is more than enough to allow your pet to rest comfortably and happily on a cushioned surface. The largest size is said to be ideal for dogs up to 75 pounds, which means if you own a giant, this may not be the bed for you (but there's one further down!).
For small, medium, or large breeds, though, you can't go wrong with the Brindle Memory Foam mattress. You'll also get a 3-year warranty, so there's really no reason not to give this mattress a try!
Pros:
Affordable
Comes in a range of sizes
Suitable for most breeds and sizes
Water-resistant cover
Hair-proof, dirt-proof
Hypoallergenic cover
Resistant to dust mites
Machine washable cover
3-year limited warranty
Cons:
May not be suitable for giant breed dogs!
Our Runner-Up Pick: First-Quality Orthopedic Dog Bed
No products found.
This sleek-looking bed features a 5-inch thick base, stylish colors, and a 2-zippered, easily removable, washable cover. Style and comfort come together nicely in this waterproof package, making sure your pup's joints are gently cushioned while looking good at the same time!
The memory foam filling is created slightly differently than others – it is shredded and then densely packed to give an amazing combination of softness and firmness. It's flexible, non-sagging, and easy to move around if you're the traveling type! It's also great for any dog from tiny to giant, with the largest size bed being geared towards 80-120 pound pets!
You also get a 1-year money-back guarantee (they'll even pay your return shipping!) Buying this bed will also mean you're making a difference – Better World Pets donate 10% of every purchase to the Humane Society. You'll not only be giving your pup the comfort they need, but you'll also be contributing to the greater good!
Pros:
5 inches thick
Shredded and packed memory foam
Stylish design and finish
Flexible and non-sagging
Suitable for all sizes and breeds
1-year money-back guarantee
10% goes towards the Humane Society!
Cons:
Best Budget Pick: Furhaven Sofa-Style Dog Bed
No products found.
Why get just any old bed when you can get your pup a sofa-bed! This mattress comes in various styles, so be sure to select the memory foam option if that's what you're after. With a four-star rating (over 2600 votes!) and various different sizes available, this versatile bed is a great option for any breed or size dog. You can also choose from almost 20 different finishes (subject to availability and what size you choose, of course!)
The three-bolster design means your furry friend can choose exactly how they want to lie – pillow, or no pillow! Your pup can rest their head comfortably, or burrow into a corner if they prefer to be snug. The bed cover is machine washable, although the bolster liner is not!
This comes in at our budget pick as you get a whole lot of bed for fairly little buck when you begin comparing. When it comes to memory foam mattresses, this one does the job perfectly and doesn't break the bank!
Pros:
Affordable
Sizes available from small to jumbo
Versatile design
Various finishes available
Soft, comfortable material
Machine washable bed cover
Four-star Amazon rating
Cons:
The bolster lining is not machine washable
Best Bolstered Memory Foam Dog Bed: Friends Forever Orthopedic Dog Bed
No products found.
This bolster bed is made by Friends Forever, who is a pet accessory company. And of course, as dog owners, who wouldn't want to give their forever friend a super comfy, great quality bed to ensure their comfort?
This mattress has a human-grade memory foam base, a waterproof liner, and a 3-sided cushioned plush poly-fill bolster to keep your dog comfy, happy, and warm. It has a removable cover that can be easily cleaned in the washing machine and also has a non-slip rubber bottom for safety purposes.
Available in small, large, extra large, and jumbo, you should be able to get one of these quality bolster beds for your small breed, medium breed, or large breed! Your pup will thank you.
Pros:
Human-grade memory foam base
Waterproof liner
Machine washable cover
4 inches thick
Suitable for small to large breeds
Four-and-a-half star rating on Amazon
1-year limited warranty
Cons:
Best Memory Foam Dog Beds For Large & Giant Breeds: Big Barker 7″ Pillow Top Orthopedic Dog Bed
No products found.
If you're the proud slave, uh, owner, of a large or giant breed pooch, you'll know that not just any old memory foam bed will suit your pet. Well, worry not – the Big Barker has been designed with your big one in mind. This particular bed has over 3500 reviews on Amazon, with 93% of those being 5 stars, so you know this is one quality product.
Available in Large, XL, and Giant XXL, you'll be able to find one of these no matter what your dog's size and weight. They're made from therapeutic foam that is guaranteed not to "pancake" or dent over time (apparently it retains 90% of its original shape and bounciness over 10 years!)
A machine washable microfiber cover makes this super easy to keep clean, and it even has a pillow for your big fella to rest his head on. Because, as Big Barker says, big dogs need more than just a normal dog bed!
Pros:
Comes in 3 different sizes
7-inch foam base
4-inch foam pillow
American-made therapeutic foam
Machine washable microfiber cover
10-year warranty
5-star Amazon rating
Cons:
---
Buyer's Guide
You may think that a mattress is a mattress, and that's the end of it. But no! Mattresses can vary quite dramatically in quality, and memory foam is one of the best and healthiest options around today.
Memory foam was first created in the 1960s, specifically for NASA airplane seats! You can imagine how they might want to create something comfy and durable for this particular situation. It has become more and more common and is now used in orthopedic mattresses as it really makes a difference to health and wellness.
How Does Memory Foam Work?
It is made from a material called viscoelastic, that is super soft and absorbs energy. It responds to heat (body temperature) and pressure and molds around the body in order to cushion and support it well and evenly distribute body weight. When the pressure and heat are removed, it returns to its original shape.
Why Is This Any Better Than A Normal Dog Bed?
You may think a bed is a bed, but if you've ever slept on a hard mattress you should know the feeling of stiffness and discomfort in the morning! While we all have our preferences (pets included), a soft, comfortable bed can make a huge difference when it comes to bone and joint health.
This doesn't mean that any bed that isn't orthopedic or memory foam is a low-quality bed. Not at all! If your pooch is young, strong, and healthy, then just about any bed will be adequate for them. If you have a senior, though, a hard mattress may put unnecessary pressure on their joints, which may already be painful due to aging.
Large and giant breeds can also struggle with pain from hip, elbow, or knee dysplasia, and need some extra cushioning to provide relief when they take a break from being active. Memory foam is the perfect way to provide cushioning, comfort, and a restful night's sleep for your pup, as the foam molds around your dog's body to keep them cushioned and pressure-free.
Which Dogs Can Benefit From A Memory Foam Mattress?
Because this particular type of material is soft and cushioning, it relieves pressure on bones and joints, making this an ideal choice for senior dogs who suffer from arthritis, aching joints, or musculoskeletal issues. For pups that struggle with hip, elbow, or knee dysplasia, this foam can provide relief and improve circulation, all in all ensuring your pooch has a better and comfier night's sleep.
Of course, that's not to say you shouldn't get one of these beds for your young, active, healthy pup! If you start early with making sure they get a good night's rest and have a supportive and pressure-relieving mattress, chances are you will prolong (or avoid entirely) joint and bone issues that sometimes pop up as they get older. It's definitely helpful to start looking after your dog's body early!
Things to Consider When Buying The Best Memory Foam Dog Bed
As with any pet products, it's important to consider a couple of things before buying the first one that you see.
Size of Pup
Obviously, this is going to make a difference in how comfortably your furry friend can sleep on their mattress. Your pup will need space to stretch out comfortably, so don't skimp on the size! Some aren't available for really large pups, so your options may be slightly limited, but rather go too big than too small!
Sleeping Style
Does your pet tend to sleep curled up in a ball? Or are they the type to fall asleep sprawled on their back with their limbs all over the place? You might not think it matters, but it does! If your pup sleeps curled up, it might be a better choice to go for a round bed (sometimes known as bolstered or nesting). If they like to stretch out, a rectangular bed may work best!
Frequently Asked Questions
How do I choose the right size bed for my dog?
Measure your pup from nose to base of tail and add 5 – 7 inches! That should be a good size for your pooch to be comfortable on.
Memory foam beds are expensive. How can I justify spending that money?
It's true that memory foam or orthopedic beds can be quite a bit more pricey than your average bed. They are designed to promote health, though, especially when it comes to joints and bones. Getting your pup a memory foam bed will go a long way towards keeping their joints comfortable, relieving pressure on already painful joints, and helping them get a decent night's rest. All of those things will, in turn, save you vets bills in the long run!
Other Orthopedic Dog Beds Worth A Mention
Aeromark International Amarkat Memory Foam Pet Bed
PetFusion Ultimate Dog Bed
Milliard Premium Orthopedic Memory Foam Dog Bed
Aeromark International Amarkat Memory Foam Pet Bed
No products found.
This little waterproof dog bed may seem like nothing much, but don't let the mere 54 reviews put you off. A 2- or 3-inch foam base (depending on the size), covered by soft faux-suede and featuring a non-skid rubber base, this is more than enough when it comes to keeping your small to medium pup comfy.
The waterproof cover is easy to remove and wash, and the memory foam filling means this is canine comfort all around. It may come across slightly pricey, but it's a great-quality bed that will do the job well.
Key Features:
Slightly pricey
Waterproof cover (easily removable and washable)
2 or 3-inch memory foam base
Available in various sizes
Soft faux-suede finish
Non-skid base
PetFusion Ultimate Dog Bed
No products found.
This orthopedic pet bed is quite similar to our bolster pick above, and is just about the same quality. You can't argue with 2400 and counting reviews that result in a four-and-a-half star rating!
An elevated dog bed with 3-sided bolsters, made from polyester and cotton, the foam base can hold 100+ pounds without losing its shape or firmness. The cover is not only water-resistant but is also tear-resistant, making this quite a durable option. You can also tumble-dry the cover.
This bed passes the European REACH safety standards and is certified "Sin Contact Safe", so although the price tag is a little higher, you'll be giving your pooch a quality product here.
Key Features:
Slightly pricey
Four-and-a-half star Amazon rating
3-sided bolsters
Polyester and cotton finish
Water-resistant and tear-resistant
Machine washable and tumble-dryer safe
Passes European safety standards
2-year warranty on manufacturing defects
Milliard Premium Orthopedic Memory Foam Dog Bed
No products found.
The Milliard memory foam bed is a no-fuss, affordable option available in four different sizes. a 2-inch high-density foam base and a 2-inch memory foam layer makes this a solid bed and helps promote spinal alignment.
A washable cover that zips on and off easily and non-slip rubber grips on the underside make this a safe and easy to use product. The foam used is Certi-PUR-US certified, which means it has been found to contain no harmful or chemical materials. That's a plus!
Key Features:
Affordable
Sizes suitable for all breeds
4-inch base
Certified safe by Certi-PUR US
Washable cover
Non-slip rubber underside
Conclusion
Your dog's health is about more than food and exercise. Sleep and comfort are large parts of making sure your pup's health is A-okay, and shouldn't take a back seat to what they eat!
Memory foam or orthopedic dog beds might seem like a pricey buy for something your pet simply sleeps on, but it won't take you long to notice the difference it makes to your pup's energy, posture, and pain levels (for those pups who suffer from arthritis or hip dysplasia).
The beds we've shown here have thousands of glowing reviews, and will do wonders for your pet regardless of if they're a senior or a young 'un! If you're serious about your pet's health, give one of these mattresses a try. You won't regret it, and your pet will thank you.
Continue reading: