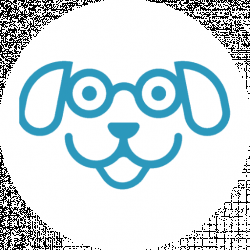 Latest posts by Scout Knows Team
(see all)
Barking is one of the things that come with having a dog, and while it can be helpful when it comes to security, there comes a point where it can get a bit too much! If this is where you and your pup are in your relationship right now, it's a good idea to read up on the best dog bark collar to stop unnecessary and excessive noise.
No products found.
Sometimes barking has a good reason behind it. But it can also become a bad habit, especially if it's not nipped in the bud early! A dog bark collar can make a huge difference in lessening unnecessary noise. There are various kinds of collars available, and don't worry – these devices have come a long way since the first "shock collars" came out. They are perfectly safe for dogs, and you can even select a collar that doesn't shock at all. Let's have a look at the best ones around right now!
Top 5 Rated Best Dog Bark Collars
| Recommendation | |
| --- | --- |
| Top Choice | No products found. |
| Runner Up | No products found. |
| Budget Choice | No products found. |
| For Small Breeds | No products found. |
| Spray Collar | No products found. |
Our Top Pick: Dogtra YS300 Dog Training Collar
Dogtra is a highly reputable name brand when it comes to dog training collars. They make quality, well-thought-out products that do the job they say they do! They are very well-known for their dog training collars, but they have anti-bark collars that work as well as their training ones do.
The YS300 has bark recognition technology that helps it recognize your dog's barking in all the surrounding environment noise. It can fit pups as little as 10 pounds and is also waterproof, so if your pooch likes to swim you'll have nothing to worry about!
There are 6 intensity levels, and the collar will emit a vibration as a warning before any static electric shock, which means if your pup learns quickly (which most do), they won't end up being subjected to many static shocks at all! You'll also get a pet groomer glove and a Hotspot pet travel bowl when you buy this collar, as an added bonus.
Pros:
Reputable brand name
High-quality product
Bark recognition technology
Waterproof
LED battery life indicator
Rechargeable battery
6 intensity levels
Emits warning vibration first
Free grooming glove and pet bowl
For pets as small as 10 pounds
Cons:
Traditional belt buckle design can take some time and effort to put on
The weight may be too much for little dogs
Our Runner-Up Pick: SportDOG Rechargeable NoBark Collar
No products found.
SportDOG is another great brand, and with over 2600 reviews and four-star rating, you can be assured this is a quality product. This bark training collar is very customizable, so you can select the stimulus pattern that works well for your pup.
It has similar technology to the one above, so it won't be going off every time the neighbor's dog barks. There are three levels of operation: User Selected, in which you choose the stimulation level; Progressive Correction, which starts at the first stimulation level and increases each time your pooch barks within 30 seconds of the last bark; and Temperament Learning, which does the same as Progressive Correction but takes it one step further and senses which level works best and sets itself there.
The collar is submersible up to 10 feet and can fit pets with neck sizes of 5″ to 22″. The battery lasts up to 200 hours when charged, so you won't need to be constantly recharging it. Their customer support is available 6 days a week if you can't find what you need in the manual!
Pros:
Reputable brand
Four-star Amazon rating
Bark recognition technology
Three operation modes
Waterproof & submersible up to 10 feet
For pets with neck sizes 5″ to 22″
Charged battery lasts up to 200 hours
Customer support readily available
Cons:
May not be suitable for small dogs due to weight
There have been reports of collar malfunctions (but this happens with all products)
Best Budget Pick: PetYeah Dog Bark Collar
No products found.
PetYeah has created a high-quality anti-bark collar here, and the 1000+ reviews prove it, resulting in a four-and-a-half star rating. Suitable for dogs of all sizes (8lb to 120lb), rechargeable, waterproof, and reflective, this collar is worth a try and won't empty your pockets!
With dog bark detection to prevent false triggering, Smart Test mode to ensure the device is working properly before putting it on your pup, and an Automatic Protection mode to ensure your pet doesn't get hurt by the stimulation, this collar offers everything you could want in an anti-barking device at a very reasonable price.
You can choose from a beep and vibration mode, or beep, vibration, and shock mode, so although this has a shock function, they make every effort to give you the option not to use it if you don't want to. It's effective and stylish, so your pup will be the coolest on the block (and the quietest)!
Pros:
Four-and-a-half star Amazon rating
Very affordable
For dogs from 8 – 120lb
Rechargeable batteries that last up to 10 days
Waterproof
Reflective strip
Dog bark detection to prevent false triggers
Automatic Protection mode
Option to avoid shock
Cons:
According to reviews, the manual seems to be inadequate
May not fit smaller dogs
Best Bark Collar For Small Breeds: GoodBoy Humane Bark Collar for Small Dogs
No products found.
Sometimes the little guys are unlucky because doggy stuff just isn't made for their tiny size. This one, though, is specifically aimed for the little ones! It's small, light, and made of comfy materials, and works for pups 6 pounds and up.
This is a vibration collar, so it has no spikes or prongs. It sits against your tiny pup's neck and vibrates in increasing increments to deter barking. Remember, for a tiny dog, vibrations can be felt more strongly and should be quite an effective way of stopping the yaps.
It's weatherproof, rechargeable, adjustable, and cute, so there's nothing not to like about this device!
Pros:
Affordable
Cute!
Weatherproof
Rechargeable battery
Vibration only
Lighter and smaller than others
Cons:
Best Spray Bark Collar: Downtown Pet Supply NO BARK Citronella Spray Collar
No products found.
Sometimes, a strong-smelling spray can deter a pup just as much as a static shock, so it's definitely worth giving one of these a try! Citronella is harmless to your dog and is emitted in small qualities, and your pooch should learn quickly to avoid barking with this collar.
This package includes the collar, the spray device, battery, training manual, and a citronella refill. The refill contains up to 15 sprays, so you might need to keep a few handy if your pup is a stubborn one!
The battery is not rechargeable, so you will need to replace them every now and then. Suitable for dogs 8 pounds and up, this collar is a great choice as an alternative to shock or vibration devices and comes with a 60-day manufacturer warranty.
Pros:
Affordable
No-shock collar
For dogs 8lb and up
60-day Manufacturer's Warranty
Safe for pups and humans alike
Cons:
Only contains 15 sprays per refill
Non-rechargeable batteries
---
Buyer's Guide
Being a dog owner can be hard work! You have to make sure your pup is fed, clean, exercised, and healthy, and also that he doesn't annoy the neighbors (or his own parents) by barking at nothing.
Barking problems can have a variety of causes. Of course, barking is a form of communication for dogs, so it's unreasonable to expect them to never do it. But if the noise level is getting high and too frequent, it might be time to start looking at an anti-bark collar.
What Can Cause Excessive Barking?
There are a few things that can lead to incessant barking. If your pooch is making too much noise, have a look to see which one of these could be the culprit!
They Are Fearful or Alarmed
Pups get startled just like we do! Whether it's the doorbell, a bird in the tree, or a rustle in the plants, the things that can scare your pup are many and varied. Their initial barking may be out of fright, but if it continues, then it may be more confusion or proper fear for whatever the situation is. Your pooch may be a little jittery if they are barking out of fear.
They Are Territorial
Dog owners will know that their pets just instantly love some people, and immediately dislike others. If someone comes into their territory and your pet feels threatened or cornered, it can trigger a barrage of excessive barking!
They Are Lonely or Bored
Canines are sociable animals! If your furry friend is left alone, they can become quite lonely. Remember, time passes differently for dogs, and short periods can feel much longer for them. It's entirely possible that if your pooch has been alone for a while, they are barking out of loneliness, sadness that their human isn't with them, or boredom.
They Are In Pain or Uncomfortable
Pets can't tell us if they are sore, so as pet owners we need to pay attention to the nuances of our pups' noises. This barking will usually sound different from other barks and may have a whiny quality to it. If your pet is in pain, it's likely they will be exhibiting some other signs too, so pay close attention! Barking, coupled with any sort of physical change, may indicate pain or discomfort.
They Are Being Playful
You may have noticed that when you play with your pooch, they tend to get a little noisy! Sometimes they'll find their own games to play and out come the yaps.
They're Trying To Catch Your Attention
This can be because they want something (like to go outside, play, or get a treat!), or because they're trying to warn you about something. Again, listen carefully – a panicked bark may mean that they're trying to warn you of something serious, while a yap that comes with puppy dog eyes and pawing at you is a sure sign that they're asking for something!
They Have Separation Anxiety
Separation anxiety is fairly common in (but not exclusive to) rescue dogs. Barking can be a bit of tic for anxious dogs, that helps them feel calmer. Pups suffering from separation anxiety will show other symptoms too. Situations that can cause this anxiety to spike are you leaving the house (this can be hard to figure out as you're obviously not there to see your dog's behavior!), if your pet sleeps separately to you, or simply being left outside while the humans are inside.
This can be a serious problem and is something that you as the parent of a nervous dog will need to learn to manage, for your pup's sake and yours. If you've identified this as the cause for incessant noise-making, you may want to try a calming collar to try and soothe that anxiety.
How Do Dog Bark Collars Work?
The idea behind a bark control collar is that the guilty barker receives some kind of unpleasant stimulus when the noise starts, and this deters her from carrying on. There are various kinds of stimulation, so you can really choose what you prefer for your furry friend.
Types of Bark Collars
Static Shock
These are the controversial products in the dog collar world. They use metal prongs that deliver a shock to your dog's neck every time they bark. While the shock is a small one, it is still considered inhumane by some. These collars are usually quite effective at fixing the problem, but it is considered negative rather than positive reinforcement. It is up to you whether you feel it's a decent option for you and your pup or not!
Spray
Spray collars have become a popular and more comfortable way of disciplining pups. When the microphone is triggered by bark, the collar lets off a spray of something strong-smelling (citronella is a common one) into your pup's face, which stops the noise almost immediately. Once it happens a few times, your pooh should realize what triggers and stop yapping.
Vibration
Vibration collars are another more accepted method, although they have a reputation of being less effective than others. The collar delivers vibration to your dog's neck that should deter them from making noise. Although the vibration intensity is adjustable, it can be ineffective if the vibration is too low, or cause a lot of discomfort or even pain if it's too high.
Ultrasonic
These kinds of anti-barking collars emit a high-frequency sound to get your dog to quieten down. Generally, this is considered a safe way to stop the noise, although some have expressed discomfort at the idea that because we can't hear the sound, we don't know if the collar is malfunctioning or perhaps being triggered by a neighbor's dog, or something similar.
What To Look For In The Best Dog Bark Collar
Safety
It is a good idea to always buy from a reputable seller, and do your research first! Dog bark collar reviews will give you a good idea of whether or not the product is safe and effective. If you're unsure, rather go for something else.
Effectiveness
Different things work better for different dogs! It may be worth experimenting a bit with a spray bottle or vibrating device to see what your pet responds to before selecting a collar.
Size of Pup
Considering the collar needs to fit properly around your pup's neck, dog sizes are an important factor here! Get your dog's neck measurement before you choose a collar, and make sure it mentions sizes, so you know it's likely to fit.
Frequently Asked Questions
Are bark collars dangerous?
All kinds of anti-bark dog collars are considered to be safe for pups. It does, however, depend on the individual pet owner as to what they're comfortable subjecting their pets to.
Other Dog Bark Collars Worth A Mention
DogRook Dog Bark Collar
Our K9 Training Made Easy Bark Collar for Small Dogs
PetSafe Remote Spray Trainer
DogRook Bark Collar
No products found.
With over 1700 reviews, this is another collar worth taking a look at. It has a reflective nylon strap that can be adjusted to fit dogs from 10 to 110 pounds, is water resistant, and has 7 vibration levels to choose from. They also offer a 1-year warranty.
Key Features:
For dogs from 10 to 110 pounds
Reflective nylon strap
Waterproof
7 levels of vibration correction
1-year warranty
Our K9 Training Made Easy Bark Collar for Small Dogs
No products found.
This is one of the few ultrasonic anti-bark collars around – ultrasonic devices are usually handheld, although the collar trend is slowly catching up. Made specifically for littlies, the ultrasonic version of this collar (you will need to select it from the bunch) has no sound discernable to the human ear but is effective at keeping dogs from barking.
Key Features:
Ultrasonic
For small pups (3 to 20 pounds)
Light
7 levels of stimulation
30-day money back guarantee
2-year replacement warranty
PetSafe Remote Spray Trainer
The PetSafe Bark Collar features three training options – spray, vibration, and tone. All perfectly safe and humane, and fairly effective to train your pooch to stop incessant barks! This is a good option for pups of all sizes. The battery can be recharged and lasts up to 40 hours. It's also water resistant and features low battery and low spray indicator lights.
The thing with this collar is that it is remote-operated, meaning that you need to actively train your pup with it. This isn't the end of the world though – all you need to do is make sure to activate it when your pup barks, and they'll learn just as quickly as an automatic collar. It's perfect for training your pup not to bark on walks!
Key Features:
No-shock collar
Three different stimulus options
Suitable for all sizes
Water resistant
Low battery and low spray indicator lights
Spray cartridge provides 35 sprays
Remote-activated, so you need to be nearby
Pricey
For adult dogs only
Conclusion
You should have a good idea by now of how a barking control collar works, and that in all forms, they are safe and should have no negative effects whatsoever on your dog's body.
They really do come in a variety of types – automatic, remote control, static correction, anti-bark spray, and vibration and sound. Whatever your choice, make sure you are happy to put it around your pup's neck and test it out first before going full-tilt!
A dog training collar can be a highly useful piece of equipment, and with proper use, dog barking can be a thing of the past! Let us know if you've had success with any of the items on this list, and which you think is the best dog bark collar!
Continue reading:
10 Top Rated Dog Collars and Harness Cameras (2022)
Top Rated Glow In The Dark Dog Collars (Buyer's Guide 2022)