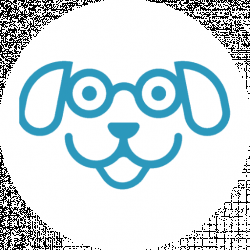 Latest posts by Scout Knows Team
(see all)
Adirondack is another brand that some have never heard of. Although their products are not as readily available online as some others, you can find them in many a pet store around the country. We'll be going through some important information about the company, their values, their products, and their quality in this Adirondack dog food review.
At A Glance
Parent Company: Adirondack Pet Food (BrightPet Nutrition Group)
Started: 1980 or thereabouts
Headquartered In: Lisbon, Ohio
Where to Buy: Chewy, Walmart, pet stores
Types of Food: Dry food and treats
Real Meat in First 5 Ingredients? : Yes (Premium dog food range), no (Classic recipe range)
Ever Recalled? : No
A Deeper Dive Into The Brand
Adirondack was started by a family approximately 40 years ago. Jim Golladay and his family began making pet food in Rogers, Ohio and moved to Lisbon when the business took off and the kitchen facility in Rogers became too small.
According to their website, they've spent the last four decades researching and tweaking their recipes to have an irresistible taste and real health benefits for the pets eating their food. Their process is different to many others in that they slow-cook their food, which is said to lead to a higher starch conversion (meaning how starch is converted to energy in the body, which apparently increases with this method of cooking, giving your pup higher energy levels).
Their food is also a limited ingredient, which makes it perfect for pets who need something plainer, and yet still tasty and nutritious. They remain a USA-based family business and are determined not to cut corners when it comes to creating quality pet food.
The Golladay family also founded the Blackwood Pet Food and Makin' Trax pet food brands, and in 2016 teamed up with a private investment firm to create BrightPet Nutrition Group. Run by Matthew Golladay (the son of original founder Jim), BrightPet aims to deliver quality pet food to US and international markets, and are one of the few USDA-certified organic pet food and treat producers in the country.
Their Philosophy
Considering these guys are named after the Adirondack High Peaks, you know they have a sense of adventure! They know that your dog, however domesticated, still has a wild spirit in him, and gear their foods towards an active pet lifestyle. As they state on their website, "Feed your dog's adventurous spirit," and "Help your dog chase the trail ahead with Adirondack." All dogs need to eat, but why not incorporate a bit of adventure into dinner!
What Is the Variety Of Foods They Produce?
These guys make dry foods for dogs and cats, as well as horse treats! Their dog food selection is not as big as some others, but that's not necessarily a bad thing. It appears that they have a general recipe that is simply tweaked slightly for each different food, and they have two recipe ranges: their Classic recipes, and their Premium dog foods. They have four classic dry food offerings, four premium selections, and two pup snack options.
Dry Foods:
Classic:
The Classic formula range is not grain-free and focuses on keeping the protein count high. The base recipe for each of these four formulas is just about exactly the same, with just minor additions and different protein counts for each one!
Premium:
The Premium range are all grain-free, use a single source protein (and real meat!), and have added probiotics.
Dog Treats:
Recall History
Adirondack has never had a food recall in all 40 or so years they've been in operation (Blackwood and Makin' Trax haven't had any either, reinforcing the fact that these guys are serious about not including junk in their products).
Best Adirondack Dog Foods
These guys don't have a huge variety, so we've decided to review two of each of their dry food ranges and a snack. Let's leap right into this Adirondack dog food review so you can start learning and comparing!
First 5 Ingredients:
Pork Meal
Brown Rice
Chicken Meal
Oat Groats
Ground Grain Sorghum
Other Notable Ingredients:
Brewers Dried Yeast
Dried Beet Pulp
Menhaden Fish Oil
Whole Ground Flaxseed
Organic Dried Kelp
This recipe contains two protein sources in the top 5 ingredients, but both are meat meal and not real meat. Meat meal is a concentrated protein source, and is basically like protein powder for dogs! It is obtained through a rendering process, which means the meat is cooked and cooked some more, until the water cooks away, and the remainder is baked until it forms this powder.
Meat meal contains close to four times more protein than the raw ingredients used to make it, but that doesn't necessarily mean it's the better choice. Real raw ingredients always win, but this appears to be a fairly good quality meal, so it's the next best thing. This particular food also contains both pork and chicken meal, so the protein content is high.
Brown rice is easily digestible once cooked but doesn't offer much nutritional value. Oat groats is a gluten-free whole grain that is also considered of average nutritional value. Sorghum is similar to corn but is friendlier on blood sugar.
An ingredient that pops up in this recipe is Brewers Dried Yeast, which is a somewhat controversial one. There are noted risks and benefits to feeding your dog yeast, so it is really up to you (and your pup's stomach) as to whether or not this is a problem. Other ingredients that are worth a mention include dried beet pulp (which is controversial but generally deemed acceptable) and menhaden fish oil (which is a great source of fatty acids).
Flaxseed is a good source of Omega-3 and -6 fatty acids, and also adds a little dash of extra protein. Kelp is a health-promoting ingredient and is particularly good at assisting in keeping thyroid function healthy.
Specs:
452.5 calories per cup
Protein: 26% min
Fat: 15% min
Fiber: 4% max
Moisture: 10% max
Omega-6 (Linoleic Acid): 2.5% min
Omega-3 (Linolenic Acid): 0.35% min
Total Microorganisms: 150k CFU/lb min
Our Verdict:
This biggest disadvantage of this food is the absence of real meat, despite a good protein content. There are also no fruits or vegetables other than dried beet pulp, which, coupled with the lack of meat, puts it just a step behind some others on the market. There are three grains in the first 5 ingredients, and none of them offer very much nutritional value. They do get a bonus point for excluding some of the more controversial ingredients that we have found present in other foods, but all in all, we consider this to be a fairly average product.
First 5 Ingredients:
Chicken Meal
Brown Rice
Chicken Fat (preserved with mixed tocopherols)
Dried Beet Pulp
Ground Grain Sorghum
Other Notable Ingredients:
Menhaden Fish Meal
Menhaden Fish Oil
Chelated minerals
This is the highest protein Classic recipe of Adirondack's and is aimed at puppies and performance or working dogs. It is higher in protein and calories, but once again sticks closely to Adirondack's classic recipe.
Chicken meal and Menhaden fish meal make up the proteins, and the grains remain the same. Brown rice, although not highly nutritious, is a good energy resource for dogs, so it makes sense to use it in a formula for working or performance dogs, or active puppies!
Menhaden fish oil is a good dose of fatty acids, and the other notable ingredient (which is also present in their other foods) is chelated minerals. When you see scientific names that end in things like proteinate, chelate, or glycinate, that's your clue that these things are chelated minerals. What this means, basically, is that these minerals have been mixed with an organic compound to make absorption easier.
Chelated minerals are usually found in higher quality dog food, and do nothing bad to the minerals or the food at all. They are a welcome addition and assist in preventing any tummy trouble your pooch may have when it comes to absorbing certain things.
Specs:
534.8 calories per cup
Protein: 30% min
Fat: 20% min
Fiber: 3.8% max
Moisture: 10% max
Omega-6 (Linoleic Acid): 3.85% min
Omega-3 (Linolenic Acid): 0.5% min
Total Microorganisms: 31m CFU/lb min
Our Verdict:
The protein and calorie counts in this kibble are optimal for high-energy, growing puppies and working or performance dogs. The grains included are not the most nutritious, but it does provide a good energy source in brown rice.
One difference between this puppy food and others is that DHA is a common supplemental ingredient in other puppy foods to promote healthy brain and eye development, and while it is found in small amounts in fish oil, it does not seem to be a priority in this food. Our final verdict is that this is a good product for high-energy dogs, and you can read our full 30% Adirondack dog food review here!
First 5 Ingredients:
Turkey
Turkey Meal
Lentils
Peas
Fava Beans
Other Notable Ingredients:
Canola Oil
Dried Beet Pulp
Flaxseed
Menhaden Fish Oil
Coconut Oil
Taurine
What sets the Premium dog food range a step ahead of the Classic is the fact that it includes real meat and vegetables. The meat is from a single source (in this case, turkey), so these recipes remain fairly limited in terms of ingredients. The absence of grains, potatoes, and chicken also makes this a great food for pups who may be prone to food allergies.
Canola oil has a bit of a checkered reputation, and it is worth doing a bit of research yourself if you're worried about your dog consuming this ingredient. Taurine is another interesting ingredient that is added to balance out the taurine-depleting effects of lentils and peas – you can read up on why this is needed here.
Flaxseed provides some good fatty acids, as well as an extra dash of protein, and Menhaden fish oil is a great source of Omega fatty acids. Coconut oil is a nice addition that assists in digestion, increases energy, and improves the immune system, all while giving your pup's skin and coat a shine!
Specs:
405 calories per cup
Protein: 26% min
Fat: 15% min
Fiber: 4.5% max
Moisture: 10% max
Omega-6 (Linoleic Acid): 2.35% min
Omega-3 (Linolenic Acid): 1.65% min
Calcium: 1.2% min
Phosphorous: 1% min
Taurine: 0.1% min
DHA: 0.7% min
Our Verdict:
The difference between the ingredient quality in the Classic and Premium foods is quite noticeable. This food contains real meat, one protein source, and fresh vegetables, bumping it up to the same standard as many others on the market today.
It contains quality protein and carb sources, as well as some well-thought-out additions for improving your dog's health and quality of life. The protein content is quite decent, and the calorie content is slightly higher than some, but that's not necessarily a bad thing. All in all, this product is recommended!
First 5 Ingredients:
Pork
Pork Meal
Lentils
Peas
Fava Beans
Other Notable Ingredients:
Tapioca Starch
Chickpeas
Canola Oil
Menhaden Fish Oil
Dried Beet Pulp
Di-calcium Phosphate
Taurine
Coconut Oil
This food's first five ingredients are also high-quality, all-natural, real foods, which automatically scores it extra points. Sticking to one protein source (and avoiding chicken) is also helpful for dogs who may have a sensitive digestive system.
Some of the other added ingredients are ones we've discussed above, and in general, they all serve a purpose and are useful additions. Tapioca starch is often considered to be a low-grade carbohydrate filler but is usually used as an alternative to potatoes. It isn't necessarily bad for your pet, but it may not be the most nutritious either.
Dicalcium phosphate is another that has a bit of a controversial reputation. There are those that advocate the benefits, and there are those that warn about the risks. If, after doing your own research, you're still unsure, we suggest getting some advice from your vet!
Specs:
379 calories per cup
Protein: 25.5% min
Fat: 11% min
Fiber: 5% max
Moisture: 10% max
Omega-6 (Linoleic Acid): 1.45% min
Omega-3 (Linolenic Acid): 1.15% min
Calcium: 0.5% min
Phosphorous: 0.4% min
Glucosamine: 1000 mg/kg min
Chondroitin: 500 mg/kg min
Total Microorganisms: 66 billion CFU min
Our Verdict:
Although this is only slightly lower in calories than the food reviewed above, it is still a quality meal for your pet. Real meat and vegetables, joint support, and probiotics make this one a great choice for all pets!
First 5 Ingredients:
Salmon
Chicken
Brown Rice
Coconut Glycerin
Chickpeas
Other Notable Ingredients:
These little doggy snacks contain natural, whole food ingredients. There's plenty of good protein coming from the real meat sources and the chickpeas, and fruits add some taste and some healthy carbs.
Specs:
88 calories per ounce
Protein: 28% min
Fat: 15% min
Fiber: 2% max
Moisture: 28% max
Our Verdict:
These soft jerky treats make a healthy, tasty snack, treat or training aid. Recommended!
Adirondack Customer Reviews
Although not many people have left an Adirondack dog food review on Chewy.com, the few that have been left tend to sway more to the positive side. Bear in mind though, that this food is stocked at pet stores and may not be bought online very often. It is worth going into your local store and asking for some information!
What Do Adirondack Dog Food Reviews Suggest That People Like About This Brand?
I'm a fan – this food is high calorie and nice quality. I use it as a supplemental food to help my dog put on some weight without breaking the bank.

Megan
My vet recommended my senior dog go back to this puppy food to get the necessary nutrients. She is a Cushing's dog.

Candi
My dog was a picky eater until I gave her Adirondack 21. She is finally excited to eat!

DogFood
All three of my dogs like it and are nice and healthy!

rpturl14
I love how tiny the kibble it. It's perfect for itty bitty pups!

Johnricks
What Do Adirondack Dog Food Reviews Suggest That People Dislike About This Brand?
There are a couple of negative Adirondack dog food reviews to be found, but once again, it is worth speaking to someone at your local pet store and getting some info directly from them.
My dog has made noises and smells like never before with this food. Something to consider if your dog has a sensitive stomach.

Jenn
It gives my dog the most horrible gas. Very disappointing.

KiKiKitty
My young energetic pup won't even sample this food.

PeppyPup
This food made my Border Collie itch.

Potato123
My Lab ate the canned food around the kibble and spit the kibble out.

Susan
Conclusion
Read any Adirondack dog food review, and one of the main things you'll come across is that these guys have been in the game for a long time. 40 years is plenty of time for researching and perfecting recipes and updating as new information comes to light.
Their Premium recipes are a cut above the Classics, especially in terms of ingredient quality. If you're looking for a limited ingredient, an all-natural meal for your pooch, this one will do the trick! Give Adirondack a try, and let us know your thoughts in the comments below!
Continue reading:
Halo Holistic Garden of Vegan Adult Dry Dog Food Review
Valiant Pet Nutrition Raw Frozen Medallions Adult Dog Food Review