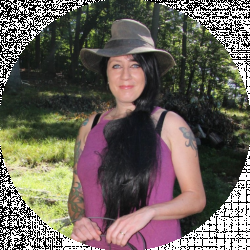 Latest posts by Samantha Biggers
(see all)
While many people smile when they picture any dog with any type of footwear, the truth is that dog footwear isn't just fodder for Instagram, it has its place and purpose. Sometimes, very active dogs or those with sensitive paws need some extra protection while doing the things they love. Sled dogs and some working dogs literally run their pads raw without using some type of footwear during strenuous activity. There are a lot of options out there, so Scout has compiled this handy list of everything you need to know about the fabulous world of canine footwear.
Does my dog really need footwear?
If your dog is very active or participates in some endurance activities such as hunting, fishing, sledding, or working on the range, then they may physically benefit from shoes.
Also if you like to show your dog or simply dress them up, dog shoes can look pretty cool at the dog park and can be a real conversation starter with other dog lovers.
What should dog boots cost?
There is a big range of prices when it comes to dog boots. There are not a lot of major designer brands, so you pretty much get what you pay for. Dog footwear that is made to look cute but doesn't offer support is often cheaper but it can be prone to falling off or simply not lasting. While you want to start your dog out with something like socks that cost less, once you know you can let them wear a shoe without destroying it you might want to get something that is better quality. Those that like to hike a lot or jog would do well to look at Ruffwear dog boots.
Boots for the Active & Working Dog
Boots can provide a lot of protection and soothing comfort for your active or working dog. Hot pavement in town during walks or rough terrain when out on a hike can lead to sore or uncomfortable paws. If you like your dog to be with you a lot, then boots may be worth investing in so they can enjoy an active life with their humans. Scout has found some of the best dog boots for you to consider.
Ruffwear – Grip Trex, All-Terrain Paw Wear for Dogs, Blue Spring, 2.0 in (Set of 4)
These tough boots are a good choice for dogs that like to hit the trails with their owners, or those recovering from paw injuries. Ruffwear goes out of their way to make sure that dog boots are made to last and withstand the use a very active dog and their person can demand out of footwear.
Water Resistant Dog Shoes with Reflective Velcro and Rugged Anti-Slip Sole (Size 5, Red)
These waterproof and skid-proof dog boots are ideal for the active dog. If you like to jog with your dog or take a hike, these lightweight boots will serve you well. They have an excellent rubber sole that rivals that of a lot of boots.
Snow & Extreme Weather Boots
While we talked about regular dog boots for active dogs, some dogs need even more and that is where the snow book comes into play. This will keep dogs from getting frostbite or red and chapped paws during the winter months. If your dog is having some serious discomfort, you can first apply an ointment such as coconut oil on their paws before putting a dog sock and/or boot on. No matter what size dog you have, the five snow boots Scout has found will suit your needs well.
RuffWear – Polar Trex Winter Traction and Insulation Paw Wear for Dogs, Forest Green, 1.5″ (Set of 4)
While $100 might seem like a lot to pay for dog boots, you are getting a lot for your dollar here. These boots are made for dogs that go through some frigid winters but remain active. These insulated boots are waterproof and provide excellent protection against frost bite and cold. These boots have the same type of construction you see on quality hiking boots made for people. A Vibram sole provides excellent traction in snow and ice.
Jelly Wellies Preimum Rain or Shine Waterproof Dog Boot with Extra Firm Gripping Soles- Large, Black
These dog boots are 100% silicone and totally waterproof but they don't breathe very well and, as a result, are only good when it is not too cold but very rainy or muddy. They come in a huge size range, so they're a great, quick solution for multi-dog households. If rain and mud are your main concern, then these are good for quick runs or a dash outside.
Hardwood & Slick Floors: Enter the Dog Sock
Those that have a hardwood floor that is well finished may notice that their dog is having some trouble if they walk very fast. Slipping can really hurt and it can be very traumatic to older dogs who have mobility issues anyway. Dog socks are worn inside by your dog and allow them to walk comfortably on slick floors without injury. There are a lot of choices out there, so Scout has found five different options to get you started deciding what sock is best for your dog.
A word of warning though about chewing. These are not built as tough as a dog boot so it doesn't take much chewing to ruin them. It might take a few pairs before you can get your dog trained.
EXPAWLORER Waterproof Dog Boots with Reflective Velcro and Anti-Slip Sole for Medium to Large Dogs, Black 6
These socks come in three different sizes and at a mere $10.99 they are affordable enough to own a few pair. They are stretchy, so they'll fit well. These socks are excellent for helping keep paws clean during healing, or just for general comfort.
RC Pet Products Pawks Dog Socks, Small, Grey Stripes
These socks come in a wide range of sizes and colors for you to choose from, and have an anti-skid paw print design on the bottom.
Leg Protectors & Compression Wraps
Dogs can benefit from leg wraps and braces just like people. Compression wraps on the legs can help active dogs get the support they need especially as they get older. They also provide additional support and protection beyond where a dog boot or sock ends. Here are some cool compression wraps for working out with your dog (or just protecting them from debris and vegetation).
Agon Dog Canine Brace Paw Compression Wrap with 3 Straps, Large/X-Large
This neoprene and velcro wrap provides good support and protection for dogs suffering from arthritis, sprains, or recovering from injuries or surgery. These are easy to apply and they don't cover the paw at all.
DuraPaws Water-Resistant Dog Boots – Snow Boots – Paw Protector for Snow, Rain & Salt (Set of 4 available in 5 Sizes) (Black, XXL – 3.15″ Wide x 3.54″ Long)
These boots are worth mentioning as a leg protector because they go to just below a dog's knees. These waterproof boots offer some protection from abrasion and briars.
Dog Paw Protection Waxes & Balms
Dog paws and pads respond well to protective moisture. There are a lot of waxes and balms out there that can soothe and moisturize even the busiest rough paws! When used as needed or daily during times of need, these balms and waxes often not only add moisture but provide antibacterial or healing properties that can even prevent future problems from ever happening. Here are a few waxes and balms to consider.
Musher's Secret Pet Paw Protection Wax, 200-Gram
This stuff can work wonders on sore dog paws. If it snows out and your dog is digging ice from between their toes, then Musher's Secret can help protect against cold damage, abrasions, and more. Simply rub on paws as needed for relief, which will usually be about 1-2 times per week. The price listed is for the large 1lb container but if you have a smaller dog you can get a smaller size. The 1 lb is a much better value if you use it regularly. It works well on other animals.
100% Organic and Natural Paw Wax Heals and Repairs Damaged Dog Paws
This organic paw balm heals, soothes, and protects paws from everything life can throw at them. Certified organic oils of coconut, avocado, soy, beeswax, shea butter, cocoa butter, and aloe; vitamin E, rosemary seed extract, and lavender oil are all that you will find in this balm. This is not something you have to worry about getting on your own skin and it has a very pleasant and soothing smell.
Getting Your Dog Used to Footwear
Some dogs just don't respond well to having anything put on their body apart from a collar. The younger a dog is when you start them out wearing things like footwear, the better off you will be. This doesn't mean, however, that you can't teach an adult dog to wear shoes if you are patient and diligent in your training efforts. Here are some tips for training your dog to wear footwear no matter what their age.
Use positive reinforcement training methods
Good behavior deserves a reward. Most dogs are not going to enjoy wearing boots for the first few times. After they start to realize that it helps them it may get easier. In the meantime a reward such as chewy meaty treat is a great way to get them to look forward to shoe time.
Develop a routine
If you jog a lot on pavement with your dog then you need to get them in a routine of putting on footwear before a run. Do this after you put on your own. Hey if you are doing it then why shouldn't they? Give a reward after the shoes go on.
Stay calm at all times
Your dog can sense when you are upset with them and it can cause them to get nervous and possibly act worse. If you start to lose your patience, then take a moment to gather yourself together or come back to training later after a little bit of a break.
Expect to have at least one pair destroyed
Don't make the mistake of putting that expensive pair of dog boots on during training. Start your dog out with dog socks which are a small fraction of the price. After they get the idea that they are not supposed to chew them off or anything like that then go for the pricier versions.
Choosing Your First Set of Dog Footwear
As you can see, there are a lot of choices when it comes to dog footwear. The most important things to consider are sizing, comfort, purpose, and value for your dollar. Make sure to measure your dog's feet at least twice to make sure of their size and avoid disappointment when ordering online. When in doubt it is better to have your error be a little too large than too small. No one want's pinched up toes and that includes your pooch! Scout hopes you have found the answers you have been looking for when it comes to dog footwear and would love to see pics of your dog sporting their favorite set!
Continue reading:
9 Tips to Keep Your Dog Safe in Brutally Cold Weather
7 Best Dog Jackets for Cold Weather (Top Picks 2022)