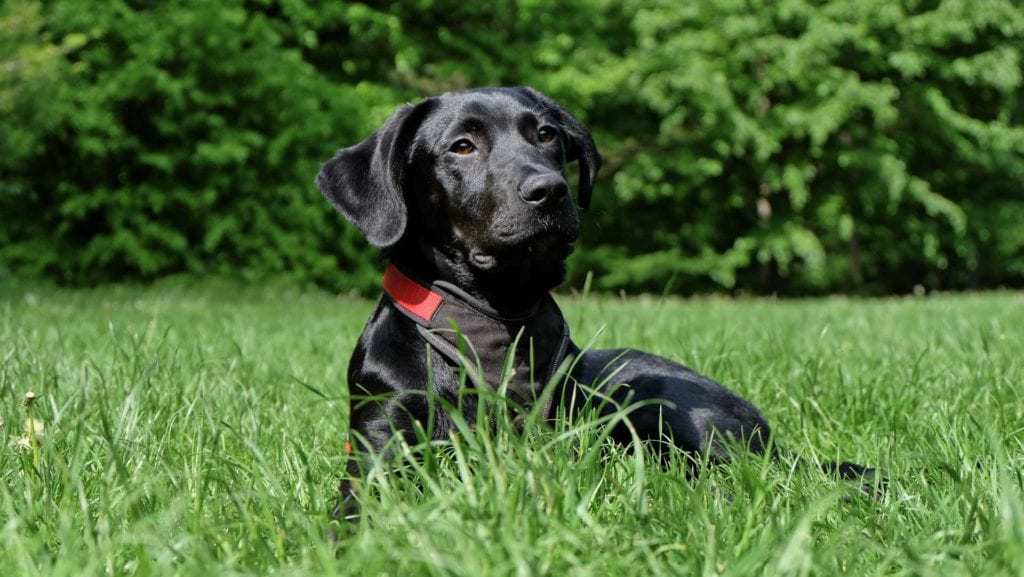 A first puppy or family dog is something a child will always remember. Having a pet is a big step on the road towards responsibility. Preparing kids for what having a dog will be like while having fun at the same time is possible thanks to the wealth of books available today. From a read-aloud short story for very young children to books aimed at helping older kids take part in puppy training, this list has a book that will fit the needs of every family.
By Coleen Pelar, Amber Johnson
This short, 96-page book is ideal for starting kids out when introducing a puppy into the home for the first time. Parents will love that it guides kids into responsible puppy ownership. Besides covering the typical topics such as house training, grooming, and socialization, there is a good section on how to behave around a puppy. This is a critical lesson since many of the issues people have with puppies and children interacting occur because children are not taught how to behave around them, which can cause puppies to react in an unpredictable way. This is a very digestable book for kids from 3 years old through grade school.
---
By Kyra Sundance
Having a puppy is a lot of fun,  so it's no surprise when kids have the urge to teach their puppy some tricks. Both kids and dog can learn a lot during training time. Patience, compassion, and responsibility are all crucial parts of training a puppy. The tricks and activities in this book are all fully illustrated for easy, step-by-step reference. This approach makes it easy for kids to follow along themselves, and get excited about the results!
A lot of the tricks in this book are also useful for overall training, for kids and adults alike. Teaching the dog to ring the doorbell may come in handy! The book has a sensible approach, starting out with the easiest games and tricks and advancing to harder ones.
---
By Janet Skiles
Parents may feel a bit lost on how to introduce a very young child to the world of having a puppy or new dog in the home. Coloring books are great for learning and play time. This very affordable coloring book offers even very young kids a way to learn about how they can help when it comes to caring for the family dog. You can reinforce the concepts in the book through talking to them about subjects and perhaps even displaying their coloring masterpieces on the fridge when they're done!
---
By Becky Baines
National Geographic does it again with this book on everything dog. This volume has a lot of color photos and starts off with an introduction based on the simple question "What Is A Dog?" and then dives into the specifics of some of the more common large breeds and small breeds. Dog history is discussed. Plenty of kids will be thrilled to find out that their family dog is a relative of the wolf!  Kids learn a lot of dog terminology that they can apply to other science lessons over the years.
---
By Jenny Kellett
This book is great because you can read it a little at a time with your kids. If you read two facts a day then you have 50 days of learning. Your kids will enjoy learning and sharing with their friends the vast doggy knowledge they pick up on.  For example "The oldest dog ever on record was an Australian Cattle Dog named Bluey that lived to be 29!" or "The real name of Toto in the movie the Wizard of Oz was Terry."
Practical facts like learning that dogs don't like rain because it is too loud for their ears will help kids understand their own dog better and be a better dog parent.
---
By Marty Crisp
The question and answer format of this book makes it easy to answer any major questions kids have about dogs. Everything from dog's sense of smell to their origins is explained in this easily approachable format. Concepts are highlighted and explained using circles so that key points are more easily absorbed. This is a book that kids will come back to time and time again.
Although it is listed as being best for kids 8-11, it is not a book that is hard to understand for younger kids with their parents at their side.
No Kindle Yet
---
By Aline Alexander Newman, Gary Weitzman
The picture on the front of this book is a smart looking dog with glasses and that is enough to raise the interest of any kid that wants to understand dogs. When it comes to kids and dogs communication is one of the most important things for harmony and well being.
Understanding your dog better helps a lot with training and helps prevent dogs from lashing out when they are scared. Knowing how to speak dog also allows you to have a better sense of how your dog is feeling or if they are hurting. It is amazing how many gestures and actions this book covers.
---
by Bruce Johnson, Sindy McKay
Here is another book that is very well suited for the youngest members of your home. This book is most suitable for kids 3-6 years old and it helps them learn to read while learning about how great dogs are. This book also shows how dogs help out people by serving as guide dogs and rescue dogs.
If you are looking for a way to start reading together with your child, this book is a good place to start because who can resist a cute dog?
---
By Michael J. Rosen, Robert James, Will Shively, Michael Rosen
This book is a bargain because it has over 272 pages of information that cover all aspects of owning and caring for a dog. It even provides kid-friendly (yet comprehensive) information on the most common 75 breeds of dogs! Spiral binding means the book will lay flat for easy reading and reference at any time.
It is easy to love how the book has a cover where kids are encouraged to paste in a photo of their dog so they book is truly their guide! From the history and origins of the dog to how to care for them properly, this book has it all.
---
By Janette Sebring Lowrey, Gustaf Tenggren
Plenty of us adults probably had a copy of The Poky Little Puppy growing up. This classic Little Golden Book is a great storytime book that chronicles all of the adventures that the Poky Little Puppy gets into. If you are looking for a cute, fun bedtime story for even the youngest kids, then you should consider the Poky Little Puppy.
---
By W. Bruce Cameron
This book is an illustrated novel and tells the story of a puppy discovering purpose and friendship with the little boy he belongs to. This book is 208 pages long, so it may take some time to get through for younger kids.
There are a lot of life lessons to be learned and fun to be had in this book. Kids and adults alike will laugh at Bailey's hijinks and relish the adventures he has with his boy on the farm.
The Journey to Responsible Dog Ownership
The lessons learned from a first dog or puppy can help a child in a variety of ways. Patience, compassion, love, and consistency are all aspects of having a dog that help in other areas of life. The responsibility of having a dog makes many children feel more grown up and a part of the decision-making process within the home. Hopefully, the books on this list help the children in your life get the most out of their newfound canine companion!