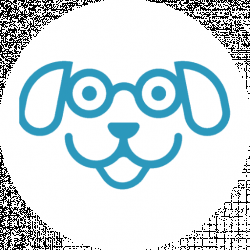 Latest posts by Scout Knows Team
(see all)
Ever wondered what your dog does on a daily basis when you are not around to keep an eye on them? Well, wonder no more. Take your pick from the best activity trackers for dogs in the market and keep close tabs on your pet. With an activity tracker for dogs, you can monitor if your pet is sitting, sleeping, playing, walking, running, or just rooting about the place. In the event your pet gets lost, you will always know where to find them.
Here is one of the best activity tracker for dogs currently available:
No products found.
You can attach this durable and waterproof tracker to your pet's collar and monitor your pet's daily activities. The tracker will send you alerts every time your pet strays out of a designated safe zone. The battery life can last for up to a week, depending on usage.
Activity Trackers For Dogs
An activity tracker is a small device that you can either clip onto your pet's collar or which comes in the form of a collar, which records and keeps track of various things like your pet's:
activities
location
temperature and health
sleep patterns
mood
distance traveled
calories burned
Activity trackers work on a rechargeable battery, may use a GPS sensor to keep track of your pet, and are linked via Bluetooth to Android or iOS mobile devices and web-based interfaces. You download and use the activity tracker app to create personal profiles for your dog and yourself, and you can then keep records and photos of your pet's activities and share them with family, friends, and acquaintances. You can also send your pet's health reports directly to their veterinarian.
Features in Activity Trackers For Dogs
Most activity trackers for dogs will contain the following features:
GPS
With the GPS, you will know your pet's exact location and will be able to track your pet wherever they are.
Bluetooth
With the Bluetooth capability, you can sync the tracker with your mobile device, and check on your pet's activities.
Activity Tracker
This tracks the activity level of your pet and compares it with that of other dogs of the same breed and age, so you can know how well or not your pet is doing in their peer group.
Sleep Tracker
This helps you keep track of your pet's sleep patterns. Getting an insight into your pet's sleeping habits can inform you of their overall health. If your pet is not getting sufficient sleep or has disturbed sleep, it can adversely affect their health and, with the information from the tracker, you can prevent this from happening.
Temperature Sensor
This allows you to know the temperature of your pet at their location and if they are hot or cold. As a dog's temperature can indicate their well-being, this feature can give you a good indication of your pet's health.
Messenger
This feature allows you to message and remain in contact with your dog sitter or dog walker, other pet parents, and friends and family members, and veterenarian. It is a useful feature, particularly in the event of a medical emergency.
To-do List
Have a list of activities you want your dog to do? List them all here and share them with the dog sitter, dog walker, and dog caretaker. Speaking of which, take a look at how to find the right dog walker and dog sitter here on ScoutKnows:
Goal-Setting
Worried that your pet is not being as active as they ought to be to stay healthy? Set the desired goals here and get your pet to take puppy steps towards achieving them.
What Should You Look For When Buying Activity Trackers For Dogs?
The activity tracker should be small and lightweight enough to fit on the dog's collar without inconveniencing or weighing down the dog, yet robust and durable enough to last through your dog's rambunctious activities.
Check if the activity tracker is dirtproof and waterproof. Your pet could jump into a muddy pond or get caught in a rainstorm, and you don't want to lose all contact as a result.
Check if you can use the activity tracker app on Android or iOS devices, or on web interfaces. A smartphone will be convenient to use the app to keep track of your pet, but, ideally, you should be able to monitor your pet both on a computer and a mobile device. Check if the activity tracker has GPS, Bluetooth, and other features to assist with this element.
Check the battery life of the activity tracker. You want one that will last at least a week without requiring recharging. You should be able to recharge the activity tracker without needing to remove it from the dog's collar.
In What Situations Can Activity Trackers For Dogs Be Used?
Activity trackers are useful for monitoring your pet's sleep patterns, health issues, and physical activities. You can maintain a daily log of what your dog does does and how healthy your dog is. The insight you get from this may help detect symptoms of potential health issues, and, hopefully, your dog can get treated before anything serious develops.
Activity trackers are useful for keeping an eye on your pet while you are away from home and have to place your pet with a pet sitter. It is good to be able to check on your pet from time to time and make sure that they are safe and are being cared for properly.
If your pet is an escape artist and loves to make a dash for the wilderness at every available chance, you will be glad to have an activity tracker attached to them. It will help you discover your pet's exact location and you will be able to find and retrieve them in case they get lost.
How Activity Trackers For Dogs Will Help You Become More Active
You can sync your dog's activity tracker with a human activity tracker for yourself and check just how active you are in comparison with your dog. Hopefully, this will inspire you to become more energetic yourself. Instead of just monitoring what your pet gets up to on a daily basis, you could join them in going for a walk, run, swim, or hike, and become a healthier individual yourself.
More Activity Trackers For Dogs
This tracker comes in the form of an attractive looking smart collar. The GPS feature allows you to track your pet's location, activities, temperature, sleep patterns, and general health, and you can send reports directly to a veterinarian.
Attach this tracker to your pet's collar and monitor their daily exercise activities. The tracker sends an alert if your pet leaves the designated home zone and shows your pet's location on an interactive map. There is a monthly service charge.
This small, bone-shaped monitor tracks your dog's everyday activities and lets you compare these with that of other dogs. You can set activity goals to make your pet healthier and share information and photos of your pet with family, friends, and the veterinarian.
This waterproof tracker monitors how active or inactive your pet is with a motion detection sensor, what the temperature is with a temperature sensor, and how your pet is behaving with a brightness sensor. The battery life lasts for over one week.
This small, waterproof tracker is attached to your pet's collar and uses sensors to monitor and record your pet's activities. Based on this, you can assess how fit and happy your pet is, how well your pet is sleeping, and how many calories they expend daily.
If your pet has any existing health problems you might find this health monitoring collar useful. Aside from tracking your pet's location and activity, the collar monitors their pulse, respiration, and temperature. You have to pay a monthly subscription fee for the monitoring.
Attach this light-weight GPS tracker to your pet's collar and get real-time updates of your pet's location and activity. You can designate a safe zone for your pet and receive an alert on your mobile device every time your pet leaves it. The tracker is waterproof.
This is a thin, light-weight activity monitor with a IP66 waterproof design. You can clip it onto your dog's collar and monitor your pet's health and sleep. You can also set up activity goals, maintain a pet diary, and make sure your pet stays within range with a Bluetooth pet tracker.
This tracker comes in the form of a stylish collar, supports Android and iOS operating systems, and allows monitoring from multiple platforms. It has a waterproof IP65 design and uses GPS+LBS+WIFI positioning. There is no coverage distance limit, as long as a GPS signal is available.
With an activity tracker for dogs, you can carefully monitor your pet's activities and make sure they are getting sufficient exercise. By comparing your dog's sleep patterns with their activity level, the activity tracker will also give you an insight into how healthy your pet is. The tracker is also useful if your pet is in the habit of getting out of the designated safe zone and wandering far from home. You can be at ease, knowing that wherever your pet wanders you will be able to locate and find them and bring them back home.
Continue reading: