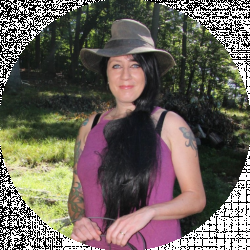 Latest posts by Samantha Biggers
(see all)
GPS trackers can be a good way to keep tabs on where your dog goes and find them if they wander off. Here are our favorite trackers for dogs, and a few reasons why you might want one.
Scout's Favorite GPS Trackers
No products found.
This GPS tracker is advertised as being like a cell phone for your dog. Nationwide service starts at $7 a month and that gives you the ability to find your dog all over the country! The battery life is up to 7 days so this can really help find a dog that may be hunkered down and hiding out because they are scared or if they are taken by someone too!
This also gives you the ability to track your dog's movements with a convenient smartphone app. The tracker runs off the AT&T cell phone network. The major disadvantages are if your dog goes out of cell range and the fact that it costs at least $84 per year to have this service for your dog.
No products found.
This is an affordable attachment for your dog's collar that allows you to track your dog down. The battery life on this tracker is absolutely amazing at 6-9 months. This tracker works better than many and can be picked up by any cell phone– you don't have to pay a subscription plan to use this as it works by broadcasting a signal that can be picked up by other app users.
The disadvantage of this tracker is that it has a limited range. You have to be within 85 basketball courts of your dog. That is an odd measurement but that is how the maker describes it, though it equates to about 1.5 miles. This is best for dogs that generally don't go very far away. It can be a big help though if your dog gets away at the dog park though or the surrounding area because it allows you to follow and quickly retrieve them. If you do have to search for your dog you can get helpers to install the app and it will alert them if your dog is anywhere near them. This can help make dog search parties a lot more effective.
Tractive 3G Dog GPS Tracker – Lightweight and Waterproof
No products found.
This USB rechargeable tracker snaps on to your dog's collar for easy tracking and it looks super cute too! Use the free app to trace and track on any smartphone or home computer. The tracker uses GPS and LBS positioning to accurately track your dog. Get alerts via text message. You can also get pics of where your pet goes. This device saves data onto a nano SIM card that is not included. You also get a blue adjustable collar for use with the tracker.
No products found.
This cute little paw is a powerful GPS tracker for your dog. You can use the free app to get alerts if your dog leaves the area around your home. This works off an existing WI-Fi network. When your dog goes out of network you will be alerted so you can retrieve them before they get too far. This device does require a service plan that also allows your dog to be tracked via cell phone networks. Plans start at $8 per month. The tracker can be charged using USB.
No products found.
This cool space-age looking collar contains a powerful tracking device to help you locate your dog. The silicone collar is made to fit necks measuring 13.5 inches to a maximum size of 20.8inch. This makes it usable for small and large dogs. The Extra Large pooches are out of luck with this one.
The collar has a long life battery that is rechargeable via USB. This collar uses GPS+LBS+WIFI positioning to accurately locate your dog. The virtual fence feature allows you to set up an area so that if your dog goes out of that area you will get a text alert to your phone. The collar saves information so that you can see the routes your dog takes when they go wandering. The data is saved for three months. This can be handy as it can allow you to see what is so tempting and encouraging them to stray far from home. If it is happening often, finding out the causes can help you keep them within their area more easily.
Why Use a GPS Tracker
1. It Can Be A Lot Of Fun Finding Out Your Dog's Patterns
Kids can get a kick out of finding out the route their dog takes around the place.
2. Locating Run Away Dogs
It can be scary when a beloved household dog escapes from their yard. There is a lot of space out there and a lot of hazards. A GPS tracker can allow you to find your dog fast and get them home to safety.
3. An Alternative To Microchipping
A GPS tracker can help you find your dog so long as the battery is charged while a microchip can be scanned at any vet or pet shelter. While GPS cannot entirely replace the security of a microchip, it can allow you to find your dog if they just get out and run around a bit. It gives you some time to get to them and avoid them getting picked up by animal control or turned in at a shelter. Some people also never think to have a dog checked for a microchip.
GPS Trackers Vary A Lot In Accuracy
Better quality trackers may be able to pinpoint your dog's location with more accuracy. Your geographic location can have an effect on accuracy. A cloudy day or an area where trees block out reception could all be issued when it comes to tracking. If your dog goes far and gets in an area that cell or GPS don't pick up so well in then you may just be able to track them to a wider area. Most GPS trackers can reach within 50 feet of where your dog is which is probably enough for you to find them.
Scout likes the Brauton Collar because the GPS is built in and it doesn't require a subscription to track your dog. For bigger dogs that cannot wear this collar there is the Genmine Tracker that can be clipped onto a collar.
Scout hopes this post has helped you think about what you can do to help keep your dog safe no matter where life's adventures take you and your family!
Continue reading:
Best Activity Trackers for Dogs