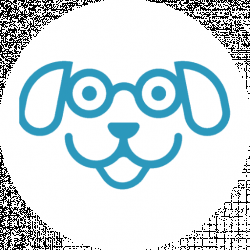 Latest posts by Scout Knows Team
(see all)
As dog owners, we understand that our children, uh, pets, like freedom just as much as we do. While we can't always let them run wild and free around the neighborhood, electronic dog doors are the best way to give them that extra bit of autonomy when it comes to going where they please, when they please.
No products found.
These devices are really a win for everybody. The pups can wander in and out as they wish, and mom and dad don't have to interrupt their work or television or cooking to supervise. What's not to love? They even work for cats too. But don't tell the dogs that.
What Exactly Is This Device?
It is a high-tech device controlled by a microchip in your pet's collar. When your dog (or any animal wearing a programmed collar) comes within a certain range of it, it will open automatically to let them through.
Some use sliding panels to do this, and others use flaps which your pet will have to push with their nose to get through. Either way, though, it locks and unlocks automatically depending on how close your pet is.
Why is It So Cool?
Well, if you're a dog person, you'll know that just because your pup relies on you for food and shelter that doesn't mean that independence isn't very important to them.
If you have dogs that live inside, they need an out in case they need to do their business (no more cleaning up when you get home from work!), or simply if they want to take a run in the garden and get some fresh air.
If you have outside dogs, having a way in is great in case there's a storm or something like that. Having an electronic one is a fantastic way of giving your pet access to all the areas it may need, and the independence to choose where they want to be at any given time.
This is the ideal pet independence product. After all, pets are people too, right?
Types of Electronic Dog Doors
Depending on your needs, there are a few different styles to choose from:
Door Mounted: Installed directly onto an exterior door
Wall Mounted: Installed into a wall – this will have a short tunnel section
Window Mounted: Installed into the glass (it may be best to get a professional to install this one for you)
Patio Door Mounted: Installed into a patio door frame
You may want to put some research into which would work best for you and your pets before going ahead and buying, as some of these can't be installed on certain doors (metal, glass, etc.), and some of them don't have wall options.
Also, don't assume that anything you come across online is electronic! Doors with flaps rather than panels may not be automatic, as well as extreme weather ones with double flaps. Your pup may need to get in and out by pushing their nose up against the door to disengage it from the magnets holding it closed.
It is worth paying close attention to ensure that you don't accidentally end up buying something you don't intend to!
Advantages
Technology has come a long way and now even our pets are benefitting from it! Lots of benefits exist to using an automatic, electronic dog door for your pet to move from one space to another.
Convenient
Your pup can come and go as they please, and you don't even have to even be at home for them to do that! Their electronic dog door will take them wherever they need to go – no human help required.
Selective
The automatic device doesn't open for just anybody. Some come with up to 32 microchips, so you can install one on each of your dogs' (and cats') collars and have extras too.
No microchip, no entrance, which means your pet's space is safe and sound and can't be invaded by the neighbors' animals.
Safe
If you worry about your pet getting up to mischief while you're asleep, you can set their door to lock them in until morning, and sleep in peace knowing your pet is safe and warm inside with you.
Those that use panels instead of flaps are usually also equipped with safety measures to ensure that the door doesn't close until your pet is out of the way, making sure that no dog or cats can get hurt in the process of entering or exiting.
Easy to Install
Even though this is a fancy electronic dog door, it's just as easy to install as a regular one. Some may require a plug point to be close by to power them, but many can be hardwired or run off batteries.
Pet doors that are installed in windows may require some help from a professional, though, to get it right without breaking glass!
No Pet Training Required!
All that needs to be done is get your pet to realize that the door opens when they are near. Once this clicks, they will happily use it like any other one in the house.
Are There Any Disadvantages?
While this may sound like a doggy dream come true, there are a few things you should seriously consider before deciding whether or not an electronic device is the way to go.
Cost
These are likely to cost more than an ordinary one. You are paying for tech as well, not just material! But hey, don't let this convince you against an electronic door though; these last a long time and are easy to use, so you really get a return on your money.
Batteries
Until someone comes up with a Bluetooth door, you will need to change the batteries for the sensor every year or so. This is hardly a disadvantage, though, but something you should definitely keep in mind.
Best Electronic and Automatic Dog Doors
Now that you've decided getting one of these is the way to go, we've compiled a list of some of the best electronic devices on the market right now.
Our Top Choice: PlexiDor Electronic Dog Door (sliding panel)
No products found.
PlexiDor's Electronic Pet Door uses a collar key to trigger opening. The key simply clips onto your pet's collar and is waterproof, so there's no need to worry about your pup rolling around in a puddle.
The device can be plugged into a normal power outlet or can be hardwired. It can be programmed to control how long the sliding panel stays open when activated, to allow your pet enough time to get out safely. You can choose between a wall and a door unit, and they are constructed of heavy-duty aluminum to ensure you have a long-lasting and safe product.
Energy efficient
Plugs into a normal power outlet
Can be hardwired if necessary
Easy to program
Different colors available
Accommodates dogs up to 125 pounds
5-year warranty
For medium to large dogs, the PlexiDor range is one well worth looking at!
Our Runner-Up Choice: High Tech Pets Power Pet PX Electronic Dog Door (sliding panel)
No products found.
High Tech Pets has the distinction of being the first company to bring out an automatic electronic dog door (back in 1993), and they just keep improving on their original design.
Power Pet Electronic Dog Doors are constructed of bulletproof material, and if that doesn't make you want one, nothing will. This is precision engineering for canines at its very best.
In addition to being strong and safe, it is equipped with a compact gear-motor drive, and comes with a 110 volt AC adaptor. A battery-powered Pet Transmitter Collar is supplied, and a great feature of this is directional sensing – the door panel only activates if your dog is walking straight towards it, and doesn't open the door if your pet is walking past or sleeping nearby.
Energy efficient (AC or battery operated)
4-Way Access Control: In Only, Out Only, Full Access, Locked
Individual distance controls (how far your pet is when it opens)
Entire Power Pet product range is integrated
Weatherproof
Durable and strong materials
Comes with a control panel for easy programming
Easy to install
Wall installation tunnel optional
Automatic close control
Windproof, weatherproof, and with a deadbolt locking system, the Power Pet sliding door is one of the most insulated out there against the elements, intruders, and security hazards. These are always a good choice as demonstrated by the decades of experience that have gone into creating one of the best products on the market.
Our Top Choice for Flap Door: SureFlap Microchip Pet Door
No products found.
One of the awesome things about the SureFlap electronic dog door is that if your pet is already microchipped, it can link up to that chip to let your pet in and out. If your pet isn't chipped, an RFID collar tag is supplied with the door.
Designed for large cats and small dogs, it runs on 4 C cell batteries, which are not included when purchased. This one is ideal if you have a small doggie – because they need space and freedom just as much as big ones do!
Curfew mode – set specific times for locking and unlocking
Manual lock mode – for when you need to keep your pet inside
Can be installed in a wall, window, or door
Easy installation instructions on website
Runs on 4 C Cell batteries
RFID collar tag supplied
3 year warranty
Our Runner Up Flap Door: PetSafe Electronic SmartDoor
No products found.
For pups up to 100 pounds, the PetSafe Electronic SmartDoor is a great option. Simple and easy to install and use, it is battery-run and uses a SmartKey (on your pet's collar) to trigger the unlocking of the door.
While your pet will still need to push this door with their nose to get out of it, the SmartKey triggers the sensor to unlock the door when your pet is on their way in or out. This may not be as fancy as others, but it's simple, easy, and still does the job of keeping intruders out or keeping pets in at certain times.
PetSafe has been around since 1991, so they are knowledgeable about your pet's needs and your own needs as a pet owner. They offer three different doors for different sized pets (from 15 to 100 pounds).
They also offer customer care 6 days a week, for any problems you may have installing or using the product.
Customizable access settings
Programmable for multiple pets (up to 5 SmartKeys)
Battery-operated by 4 D-cell batteries
Interior or exterior safe
Wall installation kit available
Monday – Saturday customer care
Options available for smaller pets
An easy-to-use, no hassle option for small or big dogs (and cats). A SmartDoor for a smart dog sounds like a smart choice!
Our Budget Pick for Flap Door: Ideal Pet Products E-Z Pass Electronic Pet Door (flap door)
No products found.
A simple, no-fuss, easy to use automatic flap door for cats and small dogs (up to 25 pounds).
The RFID tag included will let your tagged pet in and out by unlocking the mechanism to let the door open when your pet pushes it. It links automatically to the door sensor, so there is no programming to be done from the human's side.
A 110 volt power plug is included and a rechargeable battery pack can be purchased separately if needed.
Easy installation
In or outdoor use
Adapts to doors from 1 ¼ to 1 ¾ inches thick
Runs off normal outlet but can use a battery pack if necessary
1 year warranty
E-Z Pass Electronic Pet Door definitely lives up to its name. This is an ideal pet door for those dog and cat owners who want something simple but effective.
Other Options
An electronic doggie door is a fantastic option, but some (humans or pets) may prefer something more old school. Brands such as Endura Flap and Hale offer great quality pet products.
They may not make their doors automatic, but they do a super job of creating durable, easy to use pet doors that dog owners and pets alike will be more than happy with.
There are various options for these, including single and double flap doors, weatherproof pet doors, and cat flap doors as well.
Conclusion
When it comes to electronic and automatic pet doors, there is a multitude of options available to choose from. Which one works best will depend on you and your furry friend.
Different doors work better for different dog breeds, and dog owners will need to put a bit of thought into not only the size of your pup, but also the possible location of the door – whether it needs to go in a door, a window, or even a patio panel.
There are plenty of dog door reviews out there though, so do your research, ask your pup what they think, and make your choice.
Once your pet has learned how to use the new door, though, there will be no going back – and once you see how easy it is for your pet to move around as they wish, you'll be glad you went for an electronic door.
Tried An Electronic Dog Door?
How has your experience been with pet electronic doors? Do you have a favorite? Let us know in the comments below!
Continue reading:
What to Do About Excessive Dog Barking
Kennel Comfort: Making Your Dog's Crate as Pleasant as Possible