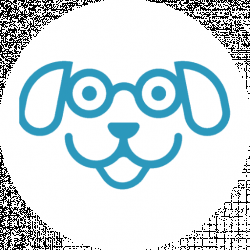 Latest posts by Scout Knows Team
(see all)
Imagine this scenario: you have found a decent apartment and you would move in tomorrow, except for one problem. You can't take your dog with you. The building complex has dog breed restrictions for apartments that exclude your pet. You must choose between your pet and a roof over your head.
For many people, their pets are family, and living without them is unimaginable. Yet, that is exactly what they are being forced to contemplate since an increasing number of apartment complexes are implementing dog breed restriction for apartments. If you have one of the restricted dog breeds, you can have a hard time renting or buying an apartment.
What Are Dog Breed Restrictions For Apartments?
Dog breed restrictions for apartments mean that certain breeds that are considered rowdy, unmanageable, and dangerous are banned from the building. Residents and prospective residents cannot have these dogs in their apartments. Breed-specific legislation varies from place to place, so it's important to be up to date on the latest legalities regarding your breed-specific law.

---
Why Buy from Chewy?
Because of their around-the-clock access to pet experts!
See Chewy Video
These restrictions are enforced to protect people from the potential risk of dog attacks and property damage caused by dogs. The resulting legal issues can cost insurance companies a lot of money, and, for this reason, many insurance companies refuse to insure apartment buildings unless dog breed restrictions are in place. Landlords must adhere to the restrictions if they want insurance coverage.
Most Common Dog Breed Restrictions For Apartments
Dog breed restrictions differ from place to place. In addition to banning breeds that have been legally deemed dangerous dogs, the landlords may make their own decisions about which type of dogs they will or will not allow on their property. Dog breeds that are allowed in one place may not be allowed in another.
In addition to dog breed restrictions, there may be age, size, and weight restrictions. Some places allow only dogs that are over two years old, some places will turn down dogs that weigh more than 25 pounds, and some places will refuse large-sized dogs. Others might ban high energy or noisy breeds. Dogs may also be banned due to space restrictions if the building does not have sufficient area for the dog to exercise in. There can also be restrictions on the number of dogs allowed per apartment. Not more than two, for instance.
Restricted Dog Breeds
The dogs that most typically make the banned dogs list in otherwise pet-friendly apartments are large-sized dog breeds that are considered aggressive and difficult to control by the governing bodies of the regulations. These animals are often considered "dangerous dogs."
This list of most common dog breed restrictions for apartments include:
American Pit bulls
Rottweilers
Akitas
Cane Corsos
Presa Canarios
Bull Mastiffs
Staffordshire Terriers
Dobermans
German Shepherds
Boxers
Malamutes
Huskies
Dalmatians
Chow Chows
Fila Brasileiros
What Pet Owners Must Be Aware Of
Check housing websites and make a list of places that welcome pets. See if they have dog breed restrictions and if your pet is on their banned list. Even if their rules and regulations state that they accept all dog breeds, be sure to phone the property managers and confirm this. You don't want to be gobsmacked later.
You may be required to pay a pet deposit and a monthly pet rent. Some housing complexes insist on this to cover any property damage the dog might cause.
You may have to sign a pet agreement form specifying rules and regulations, like keeping your dog on a leash at all times in public areas, cleaning up any accidents that might occur, not leaving your dog unsupervised for long periods in the apartment, and making sure your dog doesn't get too noisy.
You may be required to get pet insurance that covers dog bites and property damage.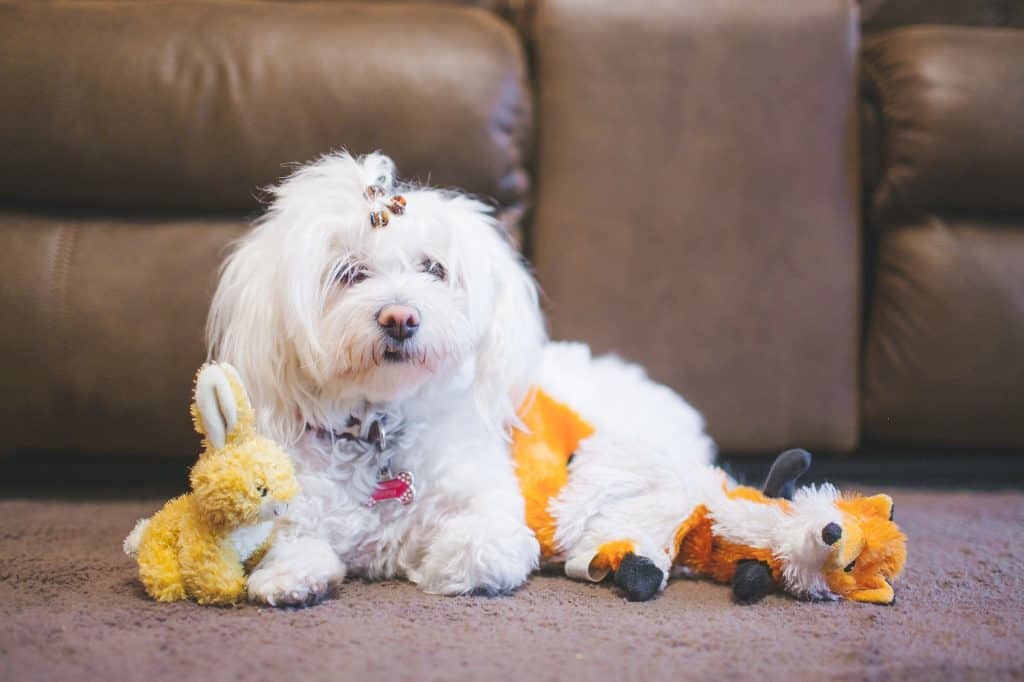 Is It Fair To Impose Dog Breed Restrictions?
It is necessary to consider both sides of this issue. From the point of the landlords, they want to run their rental business without legal hassles and without the social problems created by barking dogs, unleashed dogs, and dog poop deposits. From the point of the other residents, they have the right to live in peace and safety in their apartments, without being bothered or harmed by other people's dogs.
From the dog owners' perspective, the bias is created by sensational media stories and there has not been sufficient research done to put particular dog breeds beyond the pale. In any case, it is unfair to blame and punish their well-behaved dog for the sins of other dogs of the same breed. It would ideal to handle the matter on an individual basis and check a dog's history. Only dogs with an established history of aggression ought to be banned.
This is countered by the argument that it is more an issue of the capability of certain dogs to inflict more damage than others. A mauling by a chihuahua, for example, is less likely to be fatal than that by a bull mastiff, thus chihuahuas aren't considered dangerous dogs. Though in many cases, small dogs are capable of lots of damage.
All dogs have the capability to bite, and even if the dog has not bitten anyone yet, the possibility that they could in the future can't be discounted. Is it fair to ask landlords and other residents to bear the risk for a dog you chose to have? Alternatively, your dog might be a gentle giant while someone's smaller dog might be extremely aggressive.
Dog breeds like the Doberman pinschers, Staffordshire bull terrier, Great Danes, German Shepherds, and Pit bull get a worse reputation than other breeds of dogs based on their appearance, size, and loud voice. Owners may find themselves without reasonable accomodation even in pet-friendly apartments because of their breed of dog.
The fact of the matter is, this is a very difficult and emotional subject, and there is no right answer.
How to Counter Dog Breed Restrictions
Visit the landlord and see if you can get them to change their mind. Ask them to meet your dog and see for themselves how well-mannered your pet is. Bring along any dog behavioral training certificates your pet has won and, if possible, letters of recommendations from your veterinarian, your previous landlord, and your previous neighbors.
Get to know your new neighbors and introduce your pet. They will be less likely to complain about a friendly animal that they know does not cause any disturbances.
There are exceptions made for service animals. If you have a disability and require a service dog, you are legally allowed to keep your dog in your apartment, regardless of any dog breed restrictions. Service animals are not to be confused with emotional support animals, though the latter is also able to override many restrictions.
Emotional support animals are animals who are prescribed to someone facing mental health issues. They get to override limitations put out by housing providers. Unlike service animals, emotional support animals are not specially trained to be support animals; they are just a companion animal. Emotional support animal rules are not regulated by one governing body, so it is hard to say at this time whether tenants are able to bypass breed bans as they are able to override a pet policy. If you have a support animal that is subject to breed-specific laws, look for fair housing agreements and pet-friendly housing.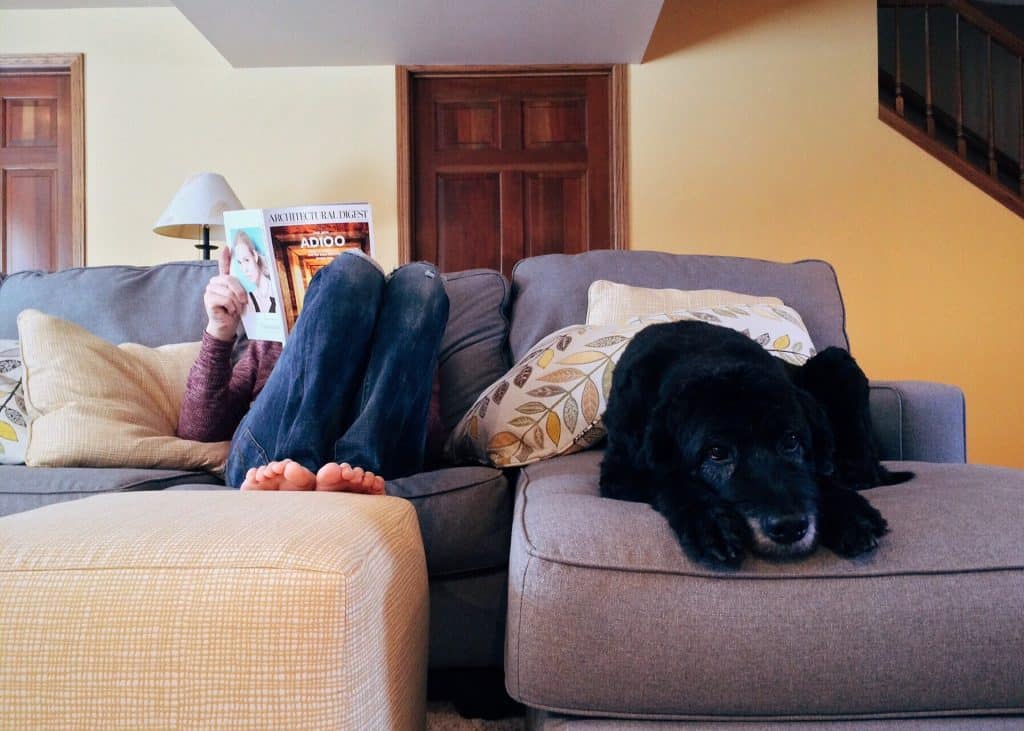 How To Adjust To Apartment Living With Your Dog
Most dogs will adapt to living in a small place as long as they get regular and adequate physical exercise and mental stimulation. Without reasonable accommodation though, your frustrated pet could engage in destructive, unwholesome behavior. High energy breeds like border collies are particularly notorious for this. Dog owners who are going to live in an apartment with their dog, you must be prepared to give them sufficient attention.
Don't leave your dog alone and unsupervised for extended periods. If they start barking and howling from loneliness and separation anxiety, your neighbors could take issue. Hire a pet-sitter when you have to be away.
Train and socialize your dog extensively, both with people and other animals, so that they are well-behaved both at home and in public.
Popular Dog Toys for Keeping Your Dog Entertained And Happy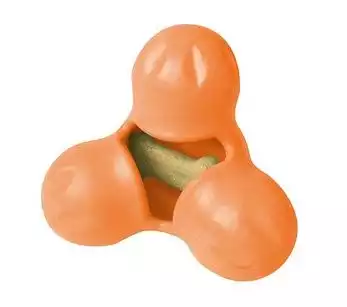 WEST PAW Zogoflex | Chewy
Tux is a dog treat toy that is guaranteed durable. It's like a dog's chance to have his cake and eat it too! Tux is the perfect combination of a supremely stuffable/tossable dog treat toy and guaranteed-tough Zogoflex
Check Price
We earn a commission if you click this link and make a purchase at no additional cost to you.
Stuff treats into this toy and let your dog figure out how to extract them. It's a fun way to keep your pet preoccupied while you are getting your chores done. The toy is made of durable and non-toxic plastic.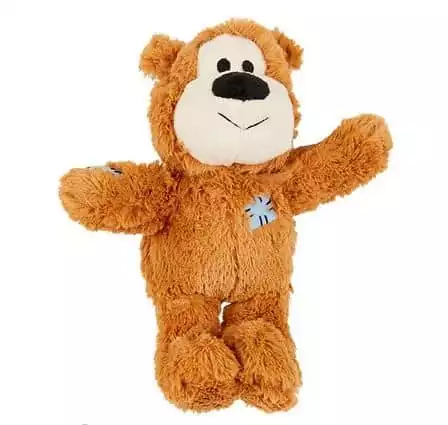 This soft bear toy contains a rope and a squeaker inside, and many pet parents report that their pets love getting the bear to squeak. The toy is durable, but in any prolonged battle with an aggressive chewer, the bear is going to lose, no question.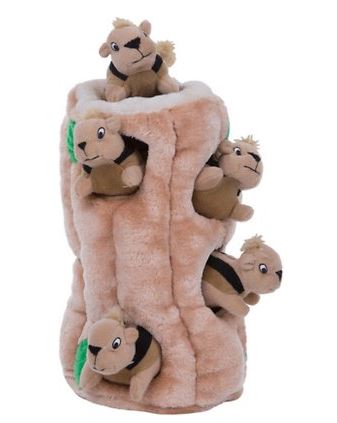 Outward Hound Hide A Squirrel Squeaky Puzzle Plush Dog Toy | Chewy
Treat your pup to hide-and-seek fun with Hide A Squirrel! Just stuff the squeaky squirrels in the plush tree trunk, and watch as your dog sniffs them out. To keep the game going, just stuff them in again and again!
Check Price
We earn a commission if you click this link and make a purchase at no additional cost to you.
Hide the squeaky animals in the tree trunk for your pet to find, or throw them across the room for your dog to fetch. It should keep both of you entertained, and it is preferrable to terrorizing real squirrels.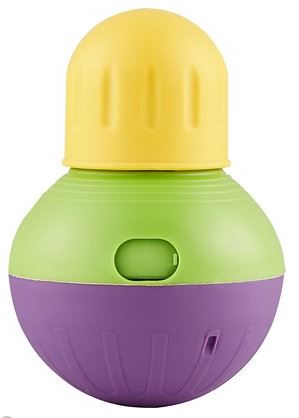 Starmark Treat Dispensing Bob-a-Lot Dog Toy | Chewy
Exercise and feed your dog with the fully adjustable wobbling Bob-A-Lot. Starmark Mental Stimulation toys help keep pets mentally engaged in an activity they enjoy.
Check Price
We earn a commission if you click this link and make a purchase at no additional cost to you.
Fill the toy with treats and watch your pet bat them out. It is a sturdy toy and the weighty bottom keeps it upright. If you have a tiled or wooden floor, be warned that this can be one noisy toy.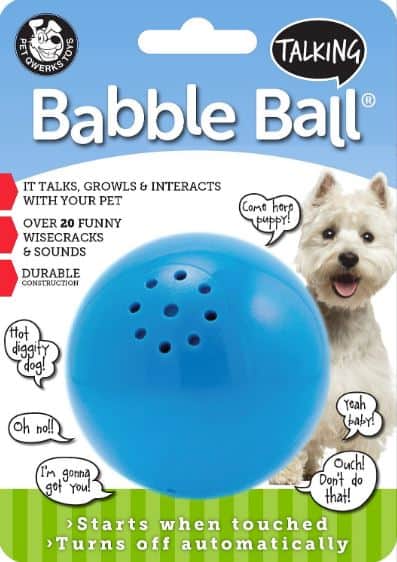 Pet Qwerks Talking Babble Ball Dog Toy | Chewy
You can show your pup a talkative, good time with the Talking Babble Ball by Pet Qwerks. This dog toy is an interactive blast that talks when it's activated.
Check Price
We earn a commission if you click this link and make a purchase at no additional cost to you.
The Babble Ball makes funny sounds and remarks when your pet approaches it and falls silent when your pet moves off. The battery-operated ball is durable and will survive being tossed about.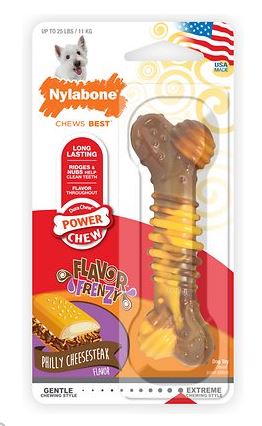 Chewing this cheesesteak flavored Nylabone will divert your pet's excess energy and prevent destructive behavior. The bone comes in different sizes and can last for a couple of months. Replace it when it gets gnawed to a stub.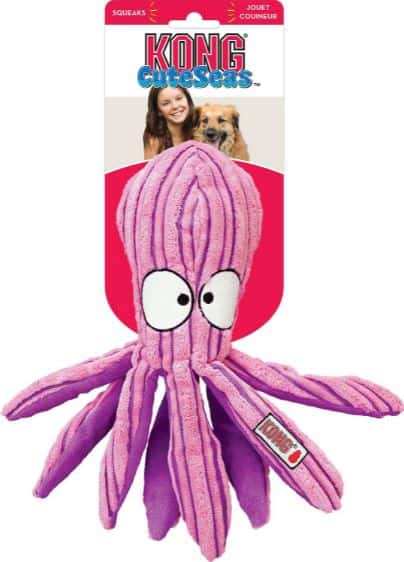 KONG CuteSeas Octopus Dog Toy | Chewy
Cuddling with sea creatures has never been this cute. KONG CuteSeas are made of soft corduroy for snuggling. They also contain a squeaker and make a crinkle sound during playtime.
Check Price
We earn a commission if you click this link and make a purchase at no additional cost to you.
The corduroy Octopus has a squeaker and paper crackle inside that make sounds when your pet chews. This soft toy is ideal for small and medium-sized dogs.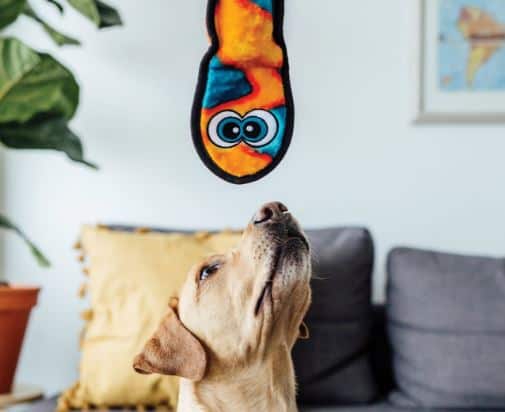 Your pet will love to shake, chew, or cuddle this soft, squeaky snake. You can choose snakes in different sizes and with different numbers of squeakers.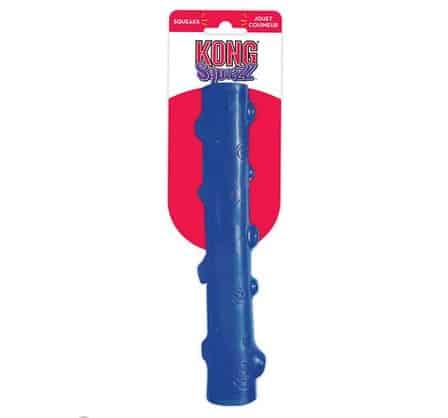 KONG Squeezz Stick Dog Toy | Chewy
This squeaking stick is absowoofly perfect for tossing in the backyard and telling your BFF to "go long" at the dog park. Play solo, or with all your furry friends at the park—it's up to you!
Check Price
We earn a commission if you click this link and make a purchase at no additional cost to you.
The Squeezz toy can withstand a lot of mauling and contains a squeaker inside to keep your pet entertained. It is made of non-toxic plastic.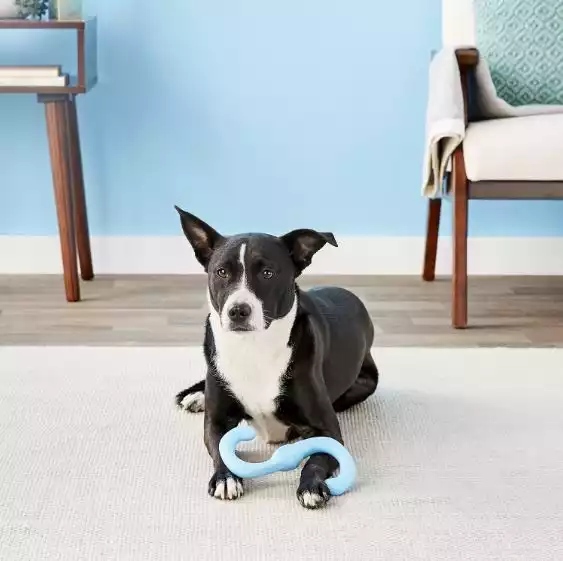 West Paw Zogoflex Bumi Dog Toy | Chewy
B?mi adds a fun twist to fetch and tug-o-war with an innovative "S" shape that flexes out to twice its length. In addition to helping dogs get a great work out, the floatable active toy exercises dogs' sense of fun — making it a great companion for any trip to the yard, park or water.
Check Price
We earn a commission if you click this link and make a purchase at no additional cost to you.
Made from non-toxic plastic, this is great for playing tug and fetch with your pet. It is pretty durable, but if your aggressive chewer takes it apart, remove the toy for their safety.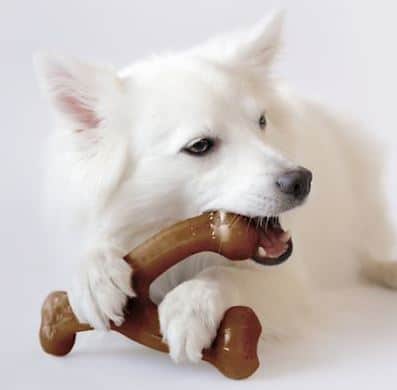 If you're in a new apartment the first thing you'll want to do is discourage your dog from chewing on the furniture. The Benebone Bacon Wishbone Chew Toy is the perfect solution. Using entirely USA sourced bacon, this nylon toy is infused throughout with the irresistible taste of bacon that'll get any dog interested.
Its ergonomic wishbone shape is super easy for your pup to hold and grooves all along give a different texture and help keep your dog interested for longer. There are four sizes to choose from; small, medium, large and giant, so you can pick the perfect size for your furry friend.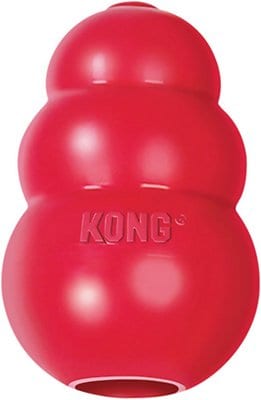 KONG Classic Dog Toy | Chewy.com
Give your furry friend a reliable and fun plaything with the KONG Classic Dog Toy. Offering enrichment by helping satisfy dogs' instinctual needs, the KONG Classic's unique all-natural red rubber formula is ultra-durable, with an erratic bounce.
Check Price
We earn a commission if you click this link and make a purchase at no additional cost to you.
Kong really needs no introduction. Their classic dog toy is well-known and well-loved across the globe and for good reason. They're tough, durable, and reusable! Fill the inside with your dog's favorite food or treat and watch them be occupied for hours trying to get every last tasteful.
This kong comes in six sizes; X-small, small, medium, large, X-large, and XX-large so no matter what breed of dog you have, there's the right size toy for them. If you're still not convinced just check out the thousands of positive reviews from people up and down the country!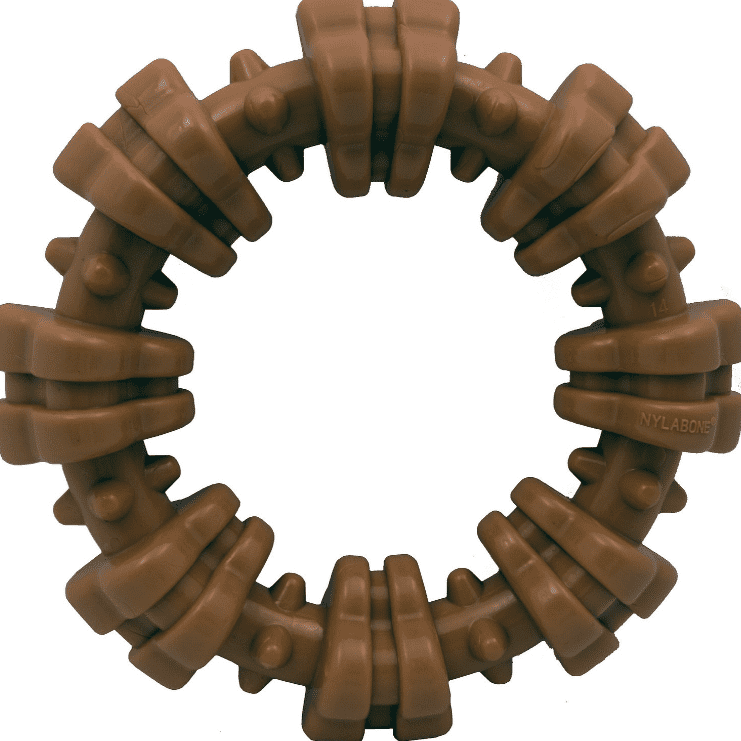 Encouraging your pet to chew appropriate items can be tough but it's made a little easier with the Nylapbone DuraChew Textured Ring Chew Toy. This chicken-flavored nylon chew toy is manufactured to last for hours of intense chewing. The flavor gets your pup interested and the textures and ribs all around the toy help clean their teeth in the process!
This particular toy is X-large which Nylabone recommends for large dogs up to and around 50lbs. You might also be happy to learn this toy is entirely produced in the USA and comes vet recommended!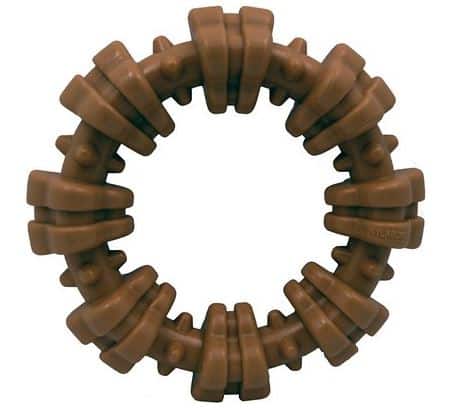 Nylabone Power Chew Textured Dog Chew Ring Toy | Chewy
The Nylabone DuraChew Plus Textured Ring Dog Chew Toy is a disc-shaped chew toy tough enough for chewing for hours on end. Pet parents can roll it across the floor to give their pal something to pounce.
Check Price
We earn a commission if you click this link and make a purchase at no additional cost to you.
There has been a pushback against dog breed restrictions in several places. In Michigan and Pennsylvania, it is illegal for insurance companies to refuse insurance on dog breed basis. It is possible that the breed-specific legislation may change elsewhere as well in the future. In the meantime, you need to continue to be responsible dog owners, raise a polite and well-adjusted pet, and remain considerate of the people who live in your community. Just because your breed of dogs are listed as dangerous dogs by some, doesn't devalue the relationship you have with your companion.
For more information about laws and breed bans, visit the American Kennel Club.
Continue reading:
Mini Walrus Dog: Must-Know About The Sharpei Basset Hound (Bashar) Mix Puppy
Best Companions for Golden Retrievers: Dog Breeds They'll Get Along With