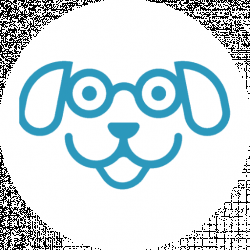 Latest posts by Scout Knows Team
(see all)
If you're like me, you have dogs. You don't just have dogs, but you have dogs who shed a lot.
Another thing we may share: you love your dog; you do not love the excess collection of hair in the bedroom corners, living room couch, and dining room table. We also may share an obsession with dog hair and its removal (every single strand) from our living spaces.
Why You Should Worry About Pet Hair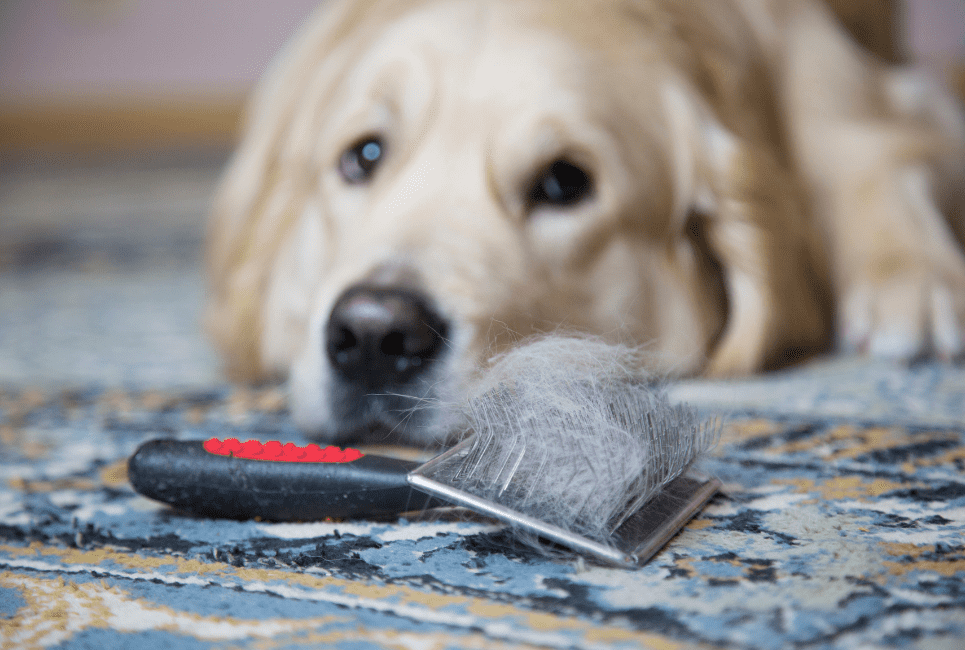 Your pet's hair and dander collect in cracks, corners, and carpet, creating sediment that may cause you to cough and sneeze. The collection can even become a welcome environment for mold growth, which is a big threat to our living spaces.
Dogs are producers of allergens, which are found in hair, saliva, dander, and urine. Allergens are exactly as they sound: the stuff to which we humans are allergic.
These allergens, combined with dust and pollen your dog picks up in his or her coat (thank you, dear best friend) are transferred into your home. Keeping your living space its cleanest can save you from:
Allergies
Sneezing
Coughing
Itchy, watery eyes
How Do I Benefit From Keeping My Carpet Clean?
Carpet is like a sponge. It traps everything you and your pet bring in from outside. With every step, the dander and sediment that has collected in your carpet are released into the air we breathe. A dirty carpet is a host for a human respiratory infection and a risk of attack for the asthma sufferer. Keeping a clean carpet and floor makes for a more healthy home by minimizing the risk of illness and infection. Imagining all the times I have enjoyed rolling on the floor with my dogs, as close as one can get to these risks, has me promptly fetching my vacuum!
It may be tempting to phone your local professional, but that gets costly, and can be quite impractical for your regular cleaning. The convenience of a DIY home-cleaning solution is more appealing and realistic for the average person. If you have allergies, it is particularly important to maintain a clean space more frequently than you may want to pay a technician.
What to Know About Vacuums for Pet Hair
What is the difference between one vacuum and the next, really? I mean, if I buy the most expensive, newest Hoover, that should do the trick, right? If this is what you are thinking, you would be in alignment with my previous beliefs! There is a multitude of things to consider when purchasing the best vacuum to do the job. Let's look at some:
Upright vacuums
Canister vacuums – greater maneuverability, closer edges
All-around vacuums
Cordless -go anywhere
HEPA (High-Efficiency Particulate-Arresting) filtration
These features are mostly a personal preference, but dog parents should pay special attention to the HEPA vacuums. These must meet certain health standards. As such, they might be a superior option when choosing your new vacuum, especially if you have multiple pets or small children (who may be especially susceptible to allergens).

The Shark Navigator Lift-Away Professional NV356E has the following features:
HEPA filtration
Lightweight body: 13.7 lbs
All-surface
Cleans hard-to-reach areas
Multiple attachments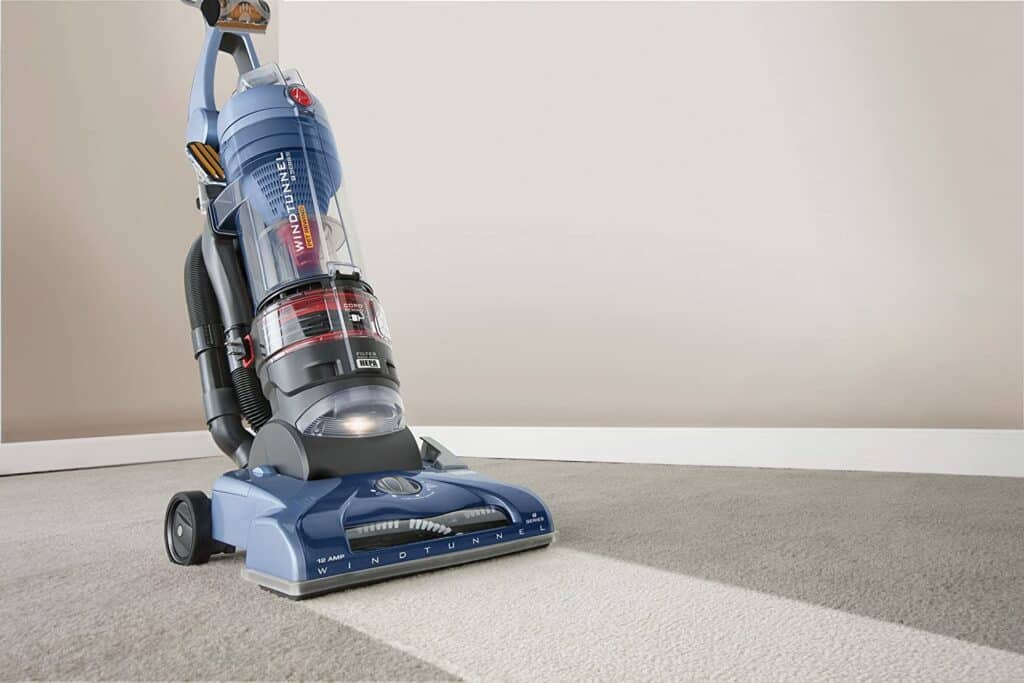 The Hoover WindTunnel Bagless Vaccum is amazing. I personally have this vacuum to pick up my two dogs' abundance of hair and find it to be efficient, except when the bag is nearing full. Here are some of the features I enjoy on this vacuum:
HEPA filtration
25-foot retractable cord
Protective bumper (my baseboard paint says "thank you!")
Extension tools/brushes for hard-to-reach areas
All-surface cleaning ability
The Shark Rocket TruePet Ultra-Light Upright Corded Vacuum (HV322) is another great vacuum for pet hair. Its selling features include:
Very lightweight: under 9 lbs.
LED lights
Pet multi-tool (for embedded hair)
All-surface cleaning ability
Swivel steering
The Dyson Cinetic Big Ball Animal Upright Vacuum lives up to its brand name. Its benefits include:
Bagless
Self-adjusting cleaner head
Wand and hose release
No HEPA filtration
All-surface cleaning ability
The Bissell PowerEdge Corded Vacuum is great for covering a lot of space in a short time. Some features to note include:
20-foot power cord
V-shaped swivel head (for corners and around furniture legs)
Designed for hard-wood floors
No HEPA filtration
My sanity and my free-time both depend on how efficiently I can clean my home. So, it is important to have tools that do the job right and fast. Let's get real: the quicker I can clean, the quicker Georgie Jane, Gus, and I can go to the dog park. My dogs thank me; my health thanks me, and so do my houseguests.
Continue reading: