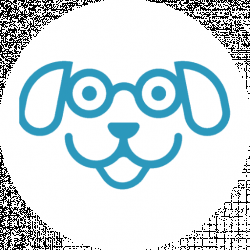 Latest posts by Scout Knows Team
(see all)
Our Recommendation
Manufactured by Sunshine Mills Inc., a family-owned company based in Alabama, USA, Evolve Simply Six is an affordable, high-quality dog food that is especially recommended for dogs with food sensitivities and food allergies. It contains limited six ingredients – lamb meal, chicken fat, brown rice, oatmeal, peas, and beet – that are easy to digest and have no side effects. Lamb meal is excellent for dogs as it contains chondroitin and glucosamine that strengthen their joints and promote skin health, making their coats glossier. In addition to these six main ingredients, this dog food contains beneficial minerals and vitamins that dogs need to remain active and well.
Another favorable aspect of Evolve Simply Six is that it does not contain animal by-products, artificial colors, preservatives, and fillers like corn, wheat, and soy. These are usually the culprits that cause allergies in dogs. If you are looking for a dog food made from safe and wholesome food ingredients, this might be the right choice for your pet.
In addition to using the best ingredients, Evolve Simply Six is a great tasting dog food. Many pet parents report that their dogs have not only benefited health-wise from this diet, but also look forward to mealtimes and love wolfing down the kibbles. The kibbles, incidentally, are round, small, thin, and flat-sided, and are suitable for eating for dogs of all sizes. This dog food can also be fed to pregnant and lactating dogs, and to puppies that are being weaned.
Ingredients
Brown Rice, Rice Flour, Oatmeal, Barley, Dried Beet Pulp, Peas, Lamb Meal, Chicken Fat, Salt, Natural Flavors, Ascorbic Acid, Biotin, Calcium Panthothenate, Calclium Iodate, Copper Sulfate, Choline Chloride, Folic Acid, Manganese Sulfate, Niacin, Pyridoxine Hydrochloride, Riboflavin Supplement, Sodium Selenite, Thiamine Mononitrate, Vitamin A Supplement, Vitamin B12 Supplement, Vitamin E Supplement, Vitamin D3 Supplement, Zinc Sulfate.
Simply Six Limited Ingredient Formula Dry Dog Food by Evolve, 4lb Small
Nutritional Analysis
Pet food ingredients, nutritional values, and the way they are labeled for consumers are monitored by several organizations in the United States including the Food and Drug Administration (FDA) and the NGO, Association of American Feed Control Officials (AAFCO).
Each year the AAFCO publishes two sets of nutritional minimum standards for dog food intended to help specify if a food is suitable for:
1. Dogs in the growth & reproduction phases of life
2. Adult dogs maintaining a healthy weight and activity level
Caloric Content
328 kcal/cup
Guaranteed Analysis
| Nutritional Component | Value | Meets AAFCO Growth & Reproduction Standards | Meets AAFCO Adult Maintenance Standards |
| --- | --- | --- | --- |
| ____________________________ | ____________________ | ____________________ | ____________________ |
| CRUDE PROTEIN | 11.0% min | – | – |
| CRUDE FAT | 7.0% min | – | – |
| CRUDE FIBER | 1.0% max | – | – |
| MOISTURE | 69.0% max | – | – |
* – indicates not yet analyzed
Transition Instructions
In the matter of a diet change, dogs with sensitive stomachs need to make a gradual transition to other foods. An abrupt change may lead to a digestive upset and cause other health issues. While transitioning to a different food, pet parents should keep an eye on how their dog reacts to the new food and if they can easily digest it. If there are any drastic health effects, it is advisable to stop using the new food.
If you are going to change to Evolve Simply Six from other foods, you need to allow for at least 10 days of gradual transition. Introduce a small amount of Evolve Simply Six dog food in your pet's current diet and increase the amount of kibbles every day, while decreasing the amount of the previous food. Once your dog can eat the new food properly, without any obvious side effects, you can feed them Evolve Simply Six in entirety.
Feeding Amounts
The amount of Evolve Simply Six you feed your dog depends on your pet's weight, health requirements, and activity levels. Based simply on weight though, the manufacturers of Evolve Simply Six make the following suggestions, taking an 8-ounce cup as a standard measure:
Weight Of Dog Recommended Feeding Cups Per Day
5 LBS 3/5
10 LBS 1
20 LBS 1 and 1/2
30 LBS 2
40 LBS 2 and 1/2
60 LBS 3 and 1/4
80 LBS 4
100 LBS 4 and 1/2
Please note that while this is the recommended feeding amount, you need to take into account the individual requirements of your dog. Some dogs are very active and energetic, and, despite being of a specific weight, may need a higher nutritional intake than what is recommended for that weight category.
Feeding Instructions
According to the information provided by Sunshine Mills, it is perfectly alright health wise for you to keep your dog on an entirely Evolve Simply Six dog food diet. This dog food is nutrient-rich and infused with beneficial supplements that can be depended upon to keep your pet in continuing good health. You do not need to add any additional vitamin and mineral supplements to your pet's daily diet as they can get everything they need from Evolve Simply Six.
Feed your dog according to their weight, making adjustments for individual requirements. If your dog is pregnant, you will need to feed them four times their usual intake of Evolve Simply Six dog food. Puppies that are to be weaned can be fed Evolve Simply Six dog food, but you will need to moisten the kibbles with water to make it easier for the puppies to eat the food.
It is necessary to mention though that, however excellent a particular dog food, feeding your dog the same diet long-term may not always be beneficial to them. Like us, dogs like variety, and may get bored eating the same food day in and day out. Also, with unvarying feeding, dogs with sensitive stomachs could develop sensitivities to foods that were previously deemed safe for them. A varied diet, with fresh food included, may be better for dogs health wise. For some other recommended brands, check out our comprehensive brand reviews.
The Bottom Line
Sunshine Mills produce their dog food in their own manufacturing unit and maintain strict safety standards and quality control. Apart from a hiccup with their cat food brand in 2007, they have not had any of their pet foods recalled for quality and health concerns. Given that they have maintained their commitment to producing high quality pet food for over 50 years, it is safe to recommend their dog food to pet parents.
Evolve Simply Six Dog Food promises a 'complete and balanced' diet for your dog, and meets the desired the AAFCO dog food nutritional requirements. You can feed this dog food to dogs of all ages and sizes. The limited ingredients menu and the absence of grains and artificial colors and preservatives makes this an ideal choice for dogs that suffer from food sensitivity and food allergies.