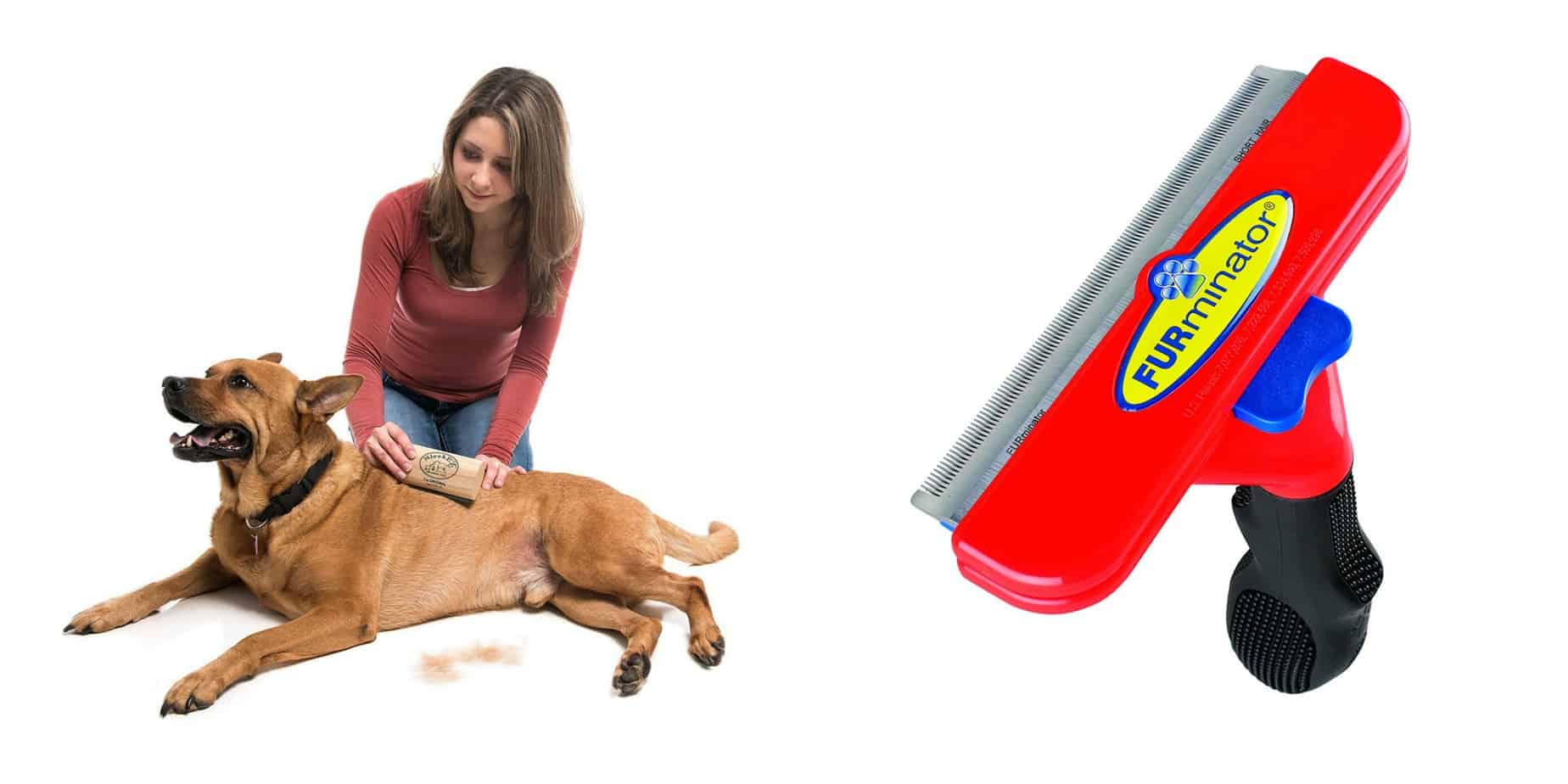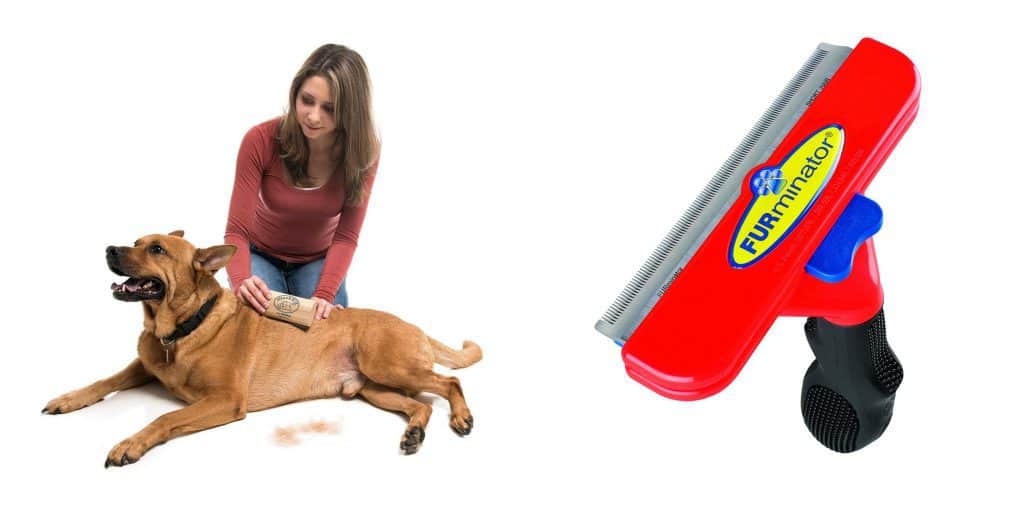 Choosing a good dog brush to groom your dog is not as easy as it sounds. There is a lot of great and a lot of not-so-great brushes out there. Chances are your goal is to buy a quality dog brush that doesn't cost a fortune and lives up to its promises.
SleekEZ and Furminator are two brushes that are popular choices for pet parents.
Main Differences Between SleekEZ vs Furminator
The main differences between SleekEZ vs Furminator are:
SleekEZ is great for removing loose fur, whereas the Furminator digs deeper to the undercoat.
SleekEZ has a wooden handle, whereas Furminator has a classic ergonomic grip design.
SleekEZ is a normal pet grooming brush, whereas Furminator includes a FURejector® button to readily release collected dead hair.
SleekEz
SleekEz's design is based on the premium high-carbon patented wave pattern blade. This dog shedding brush has a blade that gently breaks up the toughest knots and tangles and loosens any dirt that may be causing mats and issues for your dogs' coat and skin.
Made to be ergonomic and grip-friendly. This popular wood handle fits comfortably in your hand even with a skittish dog or during long grooming sessions.
Eliminates up to 95% of the dog shedding in your house. This also saves you time and money on cleaning and increases the lifespan of the air filters in your home.
Multi-Purpose dog brush removes dog's fur from furniture, cars, blankets, and more.
Product made in the USA.
Comes with a Lifetime Warranty.
Excellent for dogs that do not tolerate metal-bladed brushes well. Although this is still a quality metal bladed grooming tool it is designed to be much more gentle.
Comes in three sizes to accommodate any dog. Some pet parents get a medium or large Sleekez and a small as well for getting hard to reach and smaller areas on their pooch!
This is the medium-sized SleekEz shedding tool which is usually about the right size for most dogs except toy or very small breeds.
This 10 inch SleekEz is normally used for horses but if you have a giant breed dog then it is worth considering. I still think you will need one of the smaller brushes to get brushing some spots and get the most out of your grooming time together.
The Furminator
Stainless steel blade reaches through the top dog's coat to get deep down trapped undercoat hair.
FURejector button allows collected dead fur to be released so you can get through grooming faster since you don't have to manually clean every time you get a build-up of hair.
Ergonomic handle for comfort during long grooming sessions.
With proper use, you will remove loose hair without damaging the dog's coat or skin.
More affordable than Sleekez.
Might still irritate dogs that don't like metal blades or a comb. This is a traditional shape and style so if your dog has issues with others that are similar, they may not like this brush as much as you would hope.
This Furminator shedding brush is designed for long-haired dogs that weigh 51-90 lbs.
This is the extra small Furminator pet grooming brush for short-haired dogs. I can see having one of these for grooming large dogs too because some dogs have areas that are thinner coated than others and the larger brushes may also be hard to use in some areas of your dog.
FAQs
Question: Is deshedding my dog something I have to do?
Answer: Yes. If you want to avoid a lot of hair in your home and furniture, it's best to invest in a deshedding brush and do the brushing at least a couple of times a week. This will definitely decrease the hair everywhere and will help your dog remove the dead hair.
Question: How many times do I have to brush my dog?
Answer: This depends on the type of dog you have. Dogs that have a lot of long hair, need constant grooming and brushing so they don't leave hair everywhere they go. Dogs with shorter hair need brushing at least once or twice a week in short intervals.
Question: Do all dogs shed?
Answer: No, not all breeds shed so if you have any of the following breeds, it means you don't need investing into a deshedding tool:
• Afghan Hound
• Australian Silky Terrier
• Basenji
• Brussels Griffon
• Maltese Terrier
• Schnauzer
• Tibetan Terrier
• Yorkshire Terrier
• Shih Tzu
• Scottish Terrier
• Poodle
Which is Better?
The truth is that these are both great tools. Saying one is better than the other is pretty impossible when you consider that all dogs are different. Some pet parents may not like the shape of the Sleekez and prefer the ergonomic and traditionally styled Furminator that is super easy to clean.
I have to say that both of these brushes are very affordable so you may just want to get both and see how it goes. You can always give the other to another dog lover if it is not the right one for you. If your dog has sensitive skin or you have multiple dogs with different styles of coats then I would advise you to get the SleekEZ because it is designed for coats of different lengths and thicknesses.
Further readings: