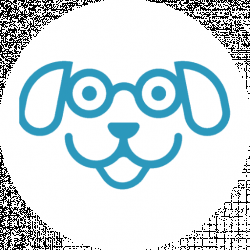 Latest posts by Scout Knows Team
(see all)
Dogs with smooth coats need regular grooming. Finding a brush for them is not as hard as you might think. There are so many different types out there at a good price. Smooth coated breeds don't need the metal de-shedders and de-matters that medium and long-haired breeds need. In fact, these scratch them and cause unnecessary discomfort. Here's everything you need to know about brushing your short-haired dog.
Slicker Brushes
A slicker brush does a good job of helping spread out naturally produced oils for a healthy and smooth coat. There are different sizes of brushes out there and it is important to get the one that is most comfortable for your dog. Too big of a brush is going to be overwhelming to a small and timid dog in most cases. Large, smooth coated dogs like Great Danes need the biggest size so you don't spend too much time to give them the grooming they need.
Quality Matters
Some of the cheaper paddle brushes are made with bristles that don't hold up. If they are made of cheaper woods or plastics they can fall apart quick. Look for brushes that are made with thick plastic and metal, and have a good review history.
FURminator Short Hair deShedding Tool for Dogs
The Furminator is a tool for gently removing the loose hair on short-haired dogs. In fact, you can reduce the amount of shedding by up to 90%. Another great feature is that it is easy to clean. Just press a button to remove hair. This means that you can take more time to hang out with your pooch doing things a lot funner than grooming.
100% Natural Boar Bristle Hair Brush Best Used for Short or Long Hair, Beards- Soft Bristles-professional Salon Quality- For Men and Women- Light Weight. Buy Now
For the pooch that likes the softness and luxury of a quality brush, there is this affordable boar bristle brush. Even dogs that don't like being brushed that much can begin to enjoy it if the brush is soothing enough. This brush will do a good job distributing the natural oils throughout your dogs hair and skin so they have a shinier and healthier looking coat. You get to enjoy less little hairs around your house where you don't want them.
Bonve Pet Dog Grooming Glove – Efficient Pet Deshedding Brush Glove Best Hair Remover for Long Short Hair Dogs Cats blue
This de-shedding glove is a great alternative for pet parents that have dogs that simply do not like getting brushed and groomed. This soothing glove feels more like you are petting them than grooming them. The glove is affordable, easy to clean, and works with all sizes of dog. If you have a really big dog you may want to just buy two gloves so you can use both hands. At this price, you may want to get one of these for every dog parent on your list.
Chirpy Pets Dog & Cat Brush For Shedding, Best Long & Short Hair Pet Grooming Tool, Reduces Dogs and Cats Shedding Hair By More Than 90%, The Chirpy Pets Deshedding Tool
This grooming brush is great for short haired dogs and cats alike. The sturdy comb is made of stainless steel and easily detaches from the handle for storage and cleaning if needed. The ergonomic handle features an eyelet that you can use to hang up the brush or you can attach a lanyard. When used regularly, this slicker brush can reduce shedding by up to 90% so your home is cleaner. Pet's hair will gleam and shine with this high-quality slicker brush.
KONG ZoomGroom, Dog Grooming Brush, Raspberry
There is a lot to love about this brush from the dog experts at Kong! This cute brush does double duty because you can use it for shampooing and massaging your dog. This is a compact design that is affordable enough to have several as part of your dog grooming kit.
Dog Grooming Brush, Self Cleaning Pet Slicker Brush Best Pet shedding Tools for Cats Dogs with Short / Long Thick Hair, Yellow
The Innopaw Slicker Brush is made with quality stainless steel pins and has a comfortable ergonomic non-slip handle that doesn't tire your hand even during long grooming sessions. To clean, simply push the button. This brush will shorten grooming time due to the ease of use and quick cleaning mechanism. This brush is made to last and a good choice for any smooth coated dog or cat. If you have multiple dogs, and one has a longer coat, you can use this brush as the final step in their grooming routine to add shine and distribute important oils throughout their skin and hair.
Professional Double Sided Pin & Bristle Brush for Dogs & Cats by GoPets Grooming Comb Cleans Pets Shedding & Dirt for Short Medium or Long Hair
This double-sided brush offers dog parent's the best of both worlds when it comes to grooming their pooch. Soft bristles on one side and steel pins on the other offers de-shedding properties with the pin side and wonderfully soft bristles smooth and spread shine throughout your dog's coat and skin. The non-slip silicone gel-filled handle is comfortable and perfectly conforms to your hand. Oh, and the pins are rounded so they will not dig in too much on even the most sensitive of pooches!
HaloVa Pet Comb, Professional Double Sided Pin & Bristle Bamboo Brush for Dogs & Cats, Grooming Comb Cleans Pets Shedding & Dirt for Short Medium or Long Hair
For a budget brush, this one really delivers in terms of quality. Rounded pins on one side and soft bristles on the other make this a good brush for those with multiple dogs with different hair lengths. This brush will help your pet be silky and soft all the time and reduce the dander and lint around your home. The handle is made of smooth wood for a comfortable and pretty looking grooming solution.
Eco Friendly Bamboo Best Slicker Brush Professional Deshedding Grooming Tool For Long and Short Hair Pets Dogs and Cats by AtEase Accents
This unique shaped bamboo slicker brush offers a big surface area to get the job done fast. The steel pins are rounded and coated for the comfort of your pet. Scout likes the longer style handle that this brush offers. Your dog will be smooth beautiful with the regular use of this brush. If you are looking for a different style slicker brush then this is the one for you.
Safari Bristle Brush, Medium / Large
The Safari Brush is an outstanding value. The soft boar bristles offer smoothing and removal of fine hairs while offering your dog comfort. This is a good brush for small to medium dogs but can be alright for larger dogs if you don't mind taking a little extra time to groom. The non-slip handle is made of plastic but is very comfortable, making it suitable for daily use.