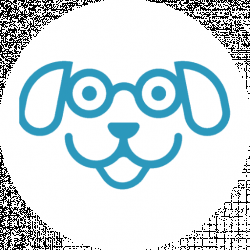 Latest posts by Scout Knows Team
(see all)
As a dog parent, you know first-hand your dog has a way of cheering you up when you're sad, calming you down when you're anxious, and making you feel loved and needed. There's no question that a wagging tail can warm our hearts and boost our mood. But there are even more benefits to having Fido in the family than you may realize.
Including a dog in your family can benefit all the members of the household, no matter what their age, both physically and emotionally. In fact, according to the Centers for Disease Control and Prevention, dog owners exhibit lower cholesterol and triglyceride levels, and experience increased opportunities to socialize, exercise, and get outside.
There is some debate as to the physical health benefits of dog ownership, as some researchers argue that the type of people who become dog parents are simply healthier, more active people already, but there is little question that owning a dog improves overall well-being.
General Benefits
While some disagreement between researchers exists over whether owning a dog is alone a contributing factor to better health, or whether people who choose to own dogs enjoy other advantages, such as higher socioeconomic status, that support good health, there is little controversy that dogs make us happier–a factor relevant to our health. In fact, when you pet a dog, your body releases oxytocin and endorphins, hormones that make you feel happy and relaxed.
Walking your dog or playing with him in the backyard or at the park gets you outside, where the fresh air is richer in oxygen and the green space helps reduce stress.
Despite some researchers' assertion that dog ownership cannot stand alone as a contributing factor to your health, one study adjusted for lifestyle factors like socioeconomic status, smoking habits, and body mass index (BMI). Ultimately, dog owners enjoyed less risk of cardiovascular disease and other life-threatening conditions.
Emotional Benefits
As dogs help make us happier, people who own dogs experience less depression and enjoy a greater sense of companionship. Not only that, but people who include a dog in their family enjoy a better overall mood and a higher degree of optimism.
Emotional Benefits to Children
Children, in particular, can benefit from a furry sibling. Having a dog in the home helps keep children active, giving them a playmate with whom to walk, run, and play outside. Some studies have found that having a canine companion also helps young people feel more secure, and can teach them responsibility when they are tasked with walking and feeding their dog. The benefits of dog ownership can even go so far as helping children learn to read.
Emotional Benefits to Adults
Like children, adults can reap many emotional benefits from owning a dog. Some researchers cite increased mindfulness in adults who own dogs. You can learn more about this from an in-depth Harvard medical report available on Amazon.
Get Healthy, Get a Dog: The Health Benefits of Canine Companionship (Harvard Medical School Special Health Reports)
Dogs also help support your social well-being. They serve as natural conversation starters between neighbors and friends. There's even a name for this phenomenon: the "pet effect." Having a dog with you naturally attracts people and promotes social interactions. Not only is your dog your best friend–but he works as a magnet for more friends!
Emotional Benefits to Seniors
As you age, dogs can still prove beneficial companions for you. People with Alzheimer's who have a dog in the home experience fewer episodes of anxiety. Older people with furry friends also experience a decrease in loneliness and isolation. After all, a dog is man's best friend. Perhaps this is one reason dogs are so often used in pet therapy sessions at hospitals, schools, and nursing homes.
Physical Benefits to Children
Children who share a home with a dog are less likely to develop allergies and asthma. In fact, 19% of babies with a canine sibling showed signs of allergies compared to 33% of babies with no fur sibling. In addition, babies with a doggy sibling are less likely to suffer from eczema, and they experience better immune system development.
Physical Benefits to Adults
Adults, too, enjoy physical benefits from dog ownership. Adults who own dogs exhibit lower blood pressure, less anxiety, and increased physical activity. Many adult dog parents enjoy walking, hiking, or running with their pups–healthy, enjoyable activities that can be enhanced by the products below.
Hands Free Dog Leash,Oneisall Multifunctional Dog Training Leads,8ft Nylon Double Leash for Puppy,Small & Large Dogs
Strong Dog Leashes For Large Dogs | Comfortable Walks ~ Padded Handle To Hold Strong Dogs | Reflective Material for Safer Walks | for Medium & Large Dogs | 6 feet x 1 inch
Running, walking, or hiking may not be the best for you or your dog for various reasons,
but many other opportunities to exercise together exist. Check out the books below for some ideas!
101 Ways to Do More with Your Dog: Make Your Dog a Superdog with Sports, Games, Exercises, Tricks, Mental Challenges, Crafts, and Bonding
Sports & Activities Guide for You & Your Dog 2: Lost Temple Fitness Canine Exercises & Sports Guide
Physical Benefits to Seniors
For seniors, owning a dog can help support physical activity, as they can enjoy walks and play time with their pup. The leash-and-potty-bag combination below can make the walk easier.
[Strong] Dog Leash with Bonus FREE Waste Bag Dispenser – Thick Padded Dual Handles, Includes Poop Bags & 100% Nylon (6ft. Long) – Comfortable Grip – Ideal for Large, Medium and Small Dogs
In addition to–or perhaps because of–the increased physical activity a dog encourages, seniors who live alone with a canine companion live longer than those who live alone without a
dog in the house.
Although there is some debate around the studies about dogs' contributing directly to our physical well-being, it is fairly clear they improve our emotional well-being and our social lives, which in turn can affect health factors like a sense of isolation or loneliness, blood pressure, and overall mental health.
Continue reading:
Health Benefits of Dog Ownership
Mini Walrus Dog: Must-Know About The Sharpei Basset Hound (Bashar) Mix Puppy