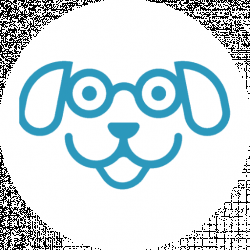 Latest posts by Scout Knows Team
(see all)
Big dogs need more freedom and exercise than some smaller breeds. Finding a kennel that allows them to be comfortable outside and is easy to manage can be a challenge. Sure, you can get a heavy duty kennel from a farm supply store, but these are often made to be permanent structures. If that is okay for you then they are not a bad option. If you like to move your dog's space around more often, you might want to invest in a sturdy, portable structure.
How Tall Is Your Dog?
Giant dogs can be over five feet tall when they stand up on their hind legs. This means a kennel needs to have walls that are at least four feet high to ensure that they cannot get out. Having smaller gaps in the wire also prevents climbing out. If you are concerned about escapes or have your pooch is named Houdini for a reason, then you might want to make sure you get a kennel that is made for dogs like yours. On the other hand, if your dog never tries to escape then a light-duty kennel may be just fine.
Room For a Dog House
Is your kennel going to be set up so you can leave your dog outside during inclement weather? Will you be adding a roof to it? It is important to make sure that your chosen dog house or shelter is a good fit for the kennel. A lot of kennels can be customized to fit a space thanks to the use of handy panels that can be added or taken away as needed.
Advantek The Original Pet Gazebo – Large
This pet gazebo offers style and comfort while protecting your big furry friend from weather that may arise. The gazebo styling is a refreshing change from traditional square-shaped kennels. This is a bargain for those that want a fast and easy solution to outdoor time. The wires are designed to prevent paws from getting tangled up.
Dog Kennel – Lucky Dog Modular Box Kennel – This Welded Animal Enclosure is Perfect for Medium to Large Dogs and Animals and is Designed with Their Safety and Comfort In Mind. Dimensions (6'H x 10'L x 10'W); 200 lbs
If you have a really big dog, then you should consider this totally modular kennel. It is made of sturdy metal and with easy assembly in mind. The kennel measures a full 10′ x 10′. Since it is modular, it is suitable for those that feel they might relocate at some point and don't want a permanent structure. A panel height of six feet means that even very large dogs will not be able to jump out of this kennel. Raised legs are a feature that is missing in a lot of kennels, but not this one. Simply use a hose or a broom for an easy cleanup. If you have two large dogs this kennel is ideal.
Giantex Large Pet Dog Run House Kennel Shade Cage Roof Cover Backyard Playpen (Dog Kennel, 10' x 10')
This is probably the best overall value for its size on our list. This sturdy chain link style kennel offers an amazing 100 square feet of play space; if you want to put a dog house in the kennel you have ample room to do so. At six feet tall this is a kennel suitable for the largest of lovable pooches. Scout loves that this kennel ships to your door for a fair price and goes together in little time with minimal tools. Chainlink also prevents any paw injuries from dogs sticking them through when excited. Since the links are close together, there is no way for a dog to stick their nose out unless they are really small.
Lucky Dog Modular Box Kennel w/ Roof and Cover (6'H x 10'L x 10'W) 207 lbs
This 10'x10′ kennel with six-foot-high panels includes a roof and cover to easily provide a protected living space and play area for your lovable big dog! Sturdy metal framework and raised legs for easy cleaning mean all you need to do is add a dog house and your dog will be living in style. For a play space this pen will fit two large dogs that are good friends.
ChickenCoopOutlet Backyard Dog Kennel Outdoor Pet Pen Chain Link Fence House Large Cage 20'x10'x6′
This is an outstanding value for an outdoor kennel that is an amazing 200 square-feet! The included cover offers a small area of protection against the weather. Although this is marketed as a chicken coop, it is going to work really well for a larger dog that needs a lot of room to roam. If you have two really big dogs then this is the best choice on the list if you plan on keeping them outside a lot and have ample space.
Paw Essentials Heavy Duty Pet Play and Exercise Pen with 6 Panels for Medium to Large Dogs – 37 x 39in each Panel, (White)
For just getting some fresh air, this is an affordable pen for your pooch. The panels are easy to move and the wire is strong and made with paw protection in mind. Panels can be set up in a square or octagonal shape according to your personal preferences. Do be aware that giant breeds may be cramped, but larger dogs up to 70 lbs could benefit from this as a good alternative to crating during the day.
Heavy Duty Dog Cage – Lucky Dog Outdoor Pet Playpen – This Pet Cage is Perfect For Containing Small Dogs and Animals. Included is a Roof and Water-Resistant Cover (4'W x 4'L x 6'H)
This is a heavy-duty metal outdoor pen that doesn't take up a lot of space and includes a cover. If you are looking for a pen for occasional use, then this will fit on 32 square feet. The height allows it to feel less like a pen to your dog and allows for them to jump around some if they want. Small spaces mean paws won't be in danger of getting caught or stuck if your dog gets excited. This is a bit small for any type of shelter to go into.
40″ x 73″ Exercise Pen, Metal Tube Fence – Heavy Duty Folding Yard Playpen for Pets – 8 Panel 40 H" by 73″ Octagon Diameter
For just a playpen, this modular system has a lot going for it. The maximum panel height is only 40 inches ,so this is not a good option for large dogs that like to climb and jump a lot. For a dog that goes with the flow and is comfortable in their surroundings, this system can work well for getting in some outside time. For a really big space, it is worth it to buy two kits since the easy to put up modular panels all connect together.
Go Pet Club Heavy Duty Pet Play and Exercise Pen with 8 Panels, 40-Inch
This eight-panel portable system offers your dog space to hang out. You can combine several kits to make a larger area and panels can be set up in different shapes. Setting this up as an octagon can be an attractive and unique look for a kennel. Scout loves that these panels store flat and can be moved with ease if pet parents relocate.
Pawhut 97″ x 46″ x 58″-72″ Outdoor Covered Dog Box Kennel
This classic-style kennel is tall enough for large dogs and offers sturdy metal construction. An included cover is sturdy enough to keep off the rain and snow and provide needed shade during the hot months. It is only suitable for a single large dog. Add a nice kennel crate and your dog will be comfortable in the great outdoors. If you have the space, it is worth it to consider a pen like this instead of indoor crating.
Picking the Right Kennel
Scout hopes this post has helped you figure out what type of kennel will fit in your space and the needs of your dog's lifestyle. Remember that some dogs are more energetic than others and that a kennel is not a replacement for all the exercise and attention needs of a large dog. An outdoor kennel also provides dogs with more stimulation than crating them indoors.
Continue reading:
Kennel Comfort: Making Your Dog's Crate as Pleasant as Possible