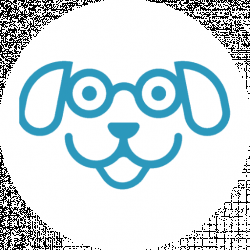 Latest posts by Scout Knows Team
(see all)
No fenced in your yard? With outdoor dog kennels, that's no problem. Pups love fresh air. Many breeds would prefer to be outside. That's where all the good smells are! However, there are lots of dangers outside. Cars, predators, and plenty of other hazards lurk. You shouldn't have to worry about your pet outside. These enclosures will keep your pooch safe. Now, you can let Fido out with no worries!
You might also want to think about an electric dog door. This gives your pup more freedom and access to his kennel. Also, you won't have to keep letting him in and out. Your pooch will enjoy this freedom. It expands his territory, so he has more space to be a dog.
No products found.
Outdoor enclosures are a convenience and a safety precaution. Now, you'll have no worries about predators, the road, or weather. Lots of them will provide shelter with weather-resistant roofs. Some even come with a house! Convenience add-ons are also a big plus. They have doggy septic systems, so you don't have to dispose of stinky poop indoors! We've reviewed the most durable and safe options out there. Whether you're looking for budget or luxury, there's a kennel for you. Read on to find the best fit for you and your pet.
Top 5 Rated Outdoor Dog Kennels
| Recommendation | Outdoor Dog Kennel |
| --- | --- |
| Top Choice | No products found. |
| Runner Up | No products found. |
| Budget Choice | No products found. |
| Best Large Outdoor Dog Kennel | No products found. |
| Best Luxury Outdoor Dog Kennel | No products found. |
Our Top Choice: Lucky Dog Uptown Welded Wire Kennel
This enclosure is made with stainless steel. The bars and wire mesh are welded together. Hence, there are no sharp edges that could cause injury. It's strong enough to contain escape artists. Additionally, it has a rust-resistant coat for increased durability. Thus, it will last for years in harsh weather conditions. Also, it features a waterproof UV protection tarp cover. This keeps the cover looking like new. Moreover, your pet will be safe from rain and sun.
The slanted roof allows for water and snow run-off. Now, water won't accumulate and break the top. Also, you won't have to clear away snow. The legs are raised 1.5". Therefore, it's easy to clean. Pet owners also note it's simple to set up. Furthermore, the panels and gate are pre-assembled. It's available in 3 sizes, accommodating small and larger dogs.
Key Features
Stainless steel welding
Rust resistant coating
Waterproof / UV protection cover
Slanted roof for water run-off
Full swinging door for accessibility
Secure latch
Tool-free setup
Raised legs for easy cleaning
Our Runner-Up Choice: Advantek Pet Gazebo Modular Outdoor Kennel
No products found.
Our runner-up is designed like a gazebo. Uniquely, the octagonal shape provides more room than a square or rectangle. The weather-resistant fabric cover is a secure fit. It's made of polyethylene. Thus, it will protect your pet from the weather. It's reversible to allow both hot and cold weather.
A screw-in top piece clips to hold down the edges. The roof is slanted to allow for water run-off. Also, the frame is made of galvanized steel. This is a protective zinc coating to prevent rust. Hence, it will last a long time outside in the elements.
This is a durable option for weather. However, perhaps not if you have an escape artist. The clips holding the panels are plastic. Therefore, a strong chewer could break through these. It comes in 4 sizes, ranging from 3-8.' It's only 5' tall if you're looking for indoor dog kennels.
Additionally, the tarp comes in 4 colors. Choose from gold, beach sand, or dark forest. Also, there is a reversible white/brown option. The set up requires no tools.
Key Features
Octagonal shape provides more space
Galvanized rust-free steel
Weatherproof polyethylene cover
Slanted roof for water run-off
Tool-free set up
Color options
Best Budget Choice: Oxford Heavy Duty Portable Metal Exercise Dog Pen
No products found.
This budget dog pen provides plenty of play space. With a 30-square foot play area, your pet can romp. Many cheap dog kennels have dangerous sharp edges. However, the rounded edges will keep rompers safe from injury. The 8-panels can configure to multiple shapes. It's simple to set up and break down. Thus, if you're looking for portable kennels, you're in luck. There are 3 sizes available, from 24-40."
Key Features
30-square foot play area
No sharp edges
8 panels can make many shapes
Made for portability
Best Large Outdoor Dog Kennel: Lucky Dog Modular Welded Wire Kennel
No products found.
This one comes in 4 sizes. The largest of them is 6 x 10 x 10. Thus, your pooches will have 100 feet of enclosed space. This is great for putting multiple dogs outside to play. The seamless welding has no sharp edges. Therefore, this is a safe option.
The modular design allows you to join multiple enclosures. In this case, you could provide even more outdoor space. Additionally, you can configure the panels in any shape. Modular dog kennels allow for more customization. It's simple to assemble and requires no tools.
Key Features
More space for outdoor play
Great for multiple pets
Seamless welding & no sharp edges
Modular design for joining multiple kennels
Endless shape variations
Tool-free set up
Best Luxury Choice: K9 Kennel Store Welded Wire Ultimate Dog Kennel
No products found.
This all-inclusive option gives your pup a sanctuary. The steel construction is powder-coated for longevity. The long 16' length allows your pet space to exercise. It's more important to have length than width. Therefore, your pooch can get some speed and run.
This can give them even more exercise than a walk. Also, it allows them to do their business in a far corner. It includes a tile flooring that covers an 8 x 8' section. Most dogs will run grass down to mud over time. Now, your pup will stay clean while he's outside.
It comes with a cover for space to cool down. Thus, your pet can choose sun or shade. The swivel bowl system allows you to feed your dog from the outside. It's raised to keep bugs, mice, and dirt away.
Additionally, it comes with a doggie septic system. Now, you can scoop poop into the system and forget it. Anti-digging bars prevent escape artists from digging out. Set up is easy and requires no tools. Surely, they've thought of everything with this luxury option.
Key Features
Powder-coated steel for longevity
Space to run
Covered area for shade
Tile flooring for no mess
Swivel system food & water bowls
Doggie septic system
Digging prevention system
---
Buyer's Guide
Confused on what to look for in a kennel? There's lot to think about when comparing options. You don't want to buy something that's completely the wrong size. Nor would you want to miss out on convenient add-ons. We've put together this guide to help you shop.
Who Should Buy
You have a high energy pup
Is your pup constantly bouncing off the walls? More outside time can help get some of this energy out. Being outside gives them more space to run around. Also, it provides them with stimulation that being inside doesn't. This will help tire your dog. It will also release anxiety. This makes for a happier, more laid back pet.
You have a bark-y pup
Does your pooch bark nonstop? You might feel inclined to put him outside a lot. Putting a lead on a barking pup can be difficult. Not to mention, loud. With outdoor enclosures, you can simply open the door. You could even put a soundproof dog crate outside. Just add sound baffles to absorb echoes. These blankets will also help with absorbing sound. If you're crate training your dog, this can be a good option.
You have a working pup
Police canines and sled dogs are usually kept outside. They will need a safe space. Outdoor enclosures are a cheaper alternative to a fenced in yard. Chaining your pup to a lead doesn't allow much freedom. Also, it doesn't protect them from dangers. These dogs work hard for us. They deserve a nice space to retire to.
Your pup enjoys the outdoors
Really any pet owner could benefit from an outdoor enclosure. Sometimes you just don't have time to go walking. However, this doesn't negate your pet's curiosity for the outdoors. Outside pens give your pets the fresh air they want.
What To Look For
Material
Pens should be made of durable material. Metal of some kind is best. Stainless steel would be your top choice for a chain link dog kennel. However, it can be more expensive. Some metal dog enclosures are coated in a layer of weather protection. This will keep the enclosure from rusting. Look for galvanized steel. A powder coating can also be used.
Size
The size you want will depend on your pup's breed. These enclosures come in a variety of sizes. Sizing isn't as specific as say, a dog crate. However, you want your pooch to be comfortable. Small pups won't need as big a space. Larger pups will be happiest in a large enclosure. Also, think about if you plan to add a house. This takes up additional space. Therefore, you'll need a bigger enclosure.
Roofing
Pups usually don't appreciate the rain. However, some pens come with a roof. With a dog kennel cover, they can stay out longer in rain. They're usually made of waterproof tarp. Some are protected against UV rays. This will keep it looking like new, despite harsh weather. A roof also gives the dog kennel shade. Look for shelters with angled roofs. This way, rain, and snow won't accumulate. Over time, this could weaken the structure.
Flooring
Over time, your pup's paws can tear up the grass. This turns the ground to dirt and mud. Consequently, your pooch gets dirty in his pen. Look for outdoor dog kennel flooring. This will help keep the space clean. Also, it will protect the grass underneath.
Expandability
Are you planning on getting another pup in the future? Or maybe you want to save up and expand the space? If so, some enclosures can be added onto. Also, you can change the shape of the panels. Thus, you can fit it to your particular yard. Not all options have this connectivity feature. Check to see if you can add additional enclosures.
Raised Feet
If the feet are raised, it's easier to clean. This way, you can sweep debris under the enclosure. However, if you have a digger, this can be an issue. In that case, simpler cleaning wouldn't be worth an escapee. Check out this option with an anti-digging system.
Frequently Asked Questions
Q: Will it keep my dog safe from weather?
A: Not necessarily. Some kennels come with a water-resistant roof. This will provide a dry place in a drizzle. However, if it's windy and rainy, they won't be protected. Check out this dog house that provides weather protection.
Q: How long can I leave my dog outside?
A: This is a controversial topic. First, always provide food and water for prolonged periods. Ultimately, it depends on the breed. Huskies love staying outside in the cold. Although, not all large breeds want to be out all the time.
However, a chihuahua shivers and is miserable. Coat, size, and breeding play a role. Additionally, it's about what your pooch is accustomed to. Outdoor enclosures don't provide warmth. Do they have access to an insulated house? This will allow them to be outside longer. In general, use common sense. For more information, read this article.
Q: Won't it rust in rain and snow?
A: Some metal will rust over time. This doesn't look good and isn't safe. A good pen should be made rust resistant. Look for enclosures made with galvanized steel. Also, a "powder coating" will help prevent rust.
Other Outdoor Dog Kennels We Reviewed
Covered Outdoor Kennels
Outdoor Kennel with Dog House
Covered Outdoor Kennels
Heavy Duty Welded Wire Dog Kennel
No products found.
A waterproof cover will protect your pup from rain and snow. Additionally, UV protection keeps the cover looking new. Also, it's good to keep your pet safe from the sun. The roof slant allows for water and snow run-off. Now, you won't have to clear away snow. The frame is welded steel bars and strong wire mesh. An epoxy coating finish helps with longevity and rust prevention.
Key Features
Waterproof UV protection cover
Slanted roof for water run-off
Epoxy coating for longevity
PawHut Outdoor Covered Dog Kennel
No products found.
The durable frame is made with galvanized steel. It has a spacious interior for your puppy to play. Additionally, you can expand it further by connecting more outdoor enclosures. The waterproof UV protective tarp will provide protection from weather. It is pitched to allow for water run-off. Also, it fits securely around the frame. This shelter comes in 2 sizes.
Key Features
Galvanized steel frame
Connect additional kennels for extra space
Waterproof UV protective tarp
Pitched roof for water run-off
Dog House Kennel
K9 Condo Dog Run
No products found.
This outdoor enclosure provides a house for your pooch. Now, he'll get the benefit of a den-like space too. The natural canine instinct is to seek shelter. In the wild, they find safety in caves. This is why they feel protected in confined spaces. An outdoor kennel provides some sense of enclosure. However, on its own, it doesn't give the cozy cave-like feel a dog house does. This is also why dog crate covers are a good idea. If you're looking for a good pet crate, click here.
Another option is to put a dog cage outside. You can add a cover for extra protection. Check out this large crate cover by Precision Pet. It's a heavy duty water proof crate cover. You can also get an insulated crate cover. This will keep your pet warm outside. A kennel crate is an alternative to an outdoor house.
Adding a house to an enclosure takes up valuable space. Luckily, this one is built as an attachment. Thus, it provides a more spacious area for your pets. To make it comfier, you might think about adding crate pad or crate mats. Beds also work great. The pen includes a raised floor. Thus, it's not tricky to clean. Additionally, it features a swivel bowl system. Now, you don't have to enter the space for feeding. Also, a pitched, weather-resistant tarp is included. The set up requires no tools.
Key Features
Features external house for extra spaciousness
Raised kennel floor for easy cleaning
Swivel bowl system for easy feeding & watering
Pitched roof for water run-off
Weather resistant tarp
Conclusion
Dog owners can't always be outside to monitor their pet. However, they appreciate the time outside. The outdoors is filled with good smells and fresh air. This gives them the stimulation and excitement they crave.
Kennels give them that fresh air while keeping them safe. Accidents can happen. Sometimes even when you turn around for one second. Especially if you live near a busy road. Keeping your dog enclosed will give you peace of mind. Additionally, it can give them a peaceful place by adding a house. Comment below if you've tried any of these products, we'd love to know your experience!
Continue reading: