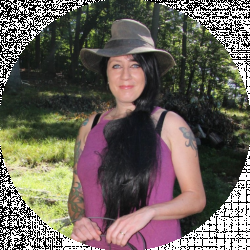 Latest posts by Samantha Biggers
(see all)
If you have a big dog, you need a harness for walks and getting out in the great outdoors. In addition to offering your dog more comfort, harnesses can make it safer for you to walk your large dog in a variety of public places. Scout has found some of the best big dog harnesses but first, let's explore why a harness may be better for you and your dog rather than the collar and leash you are using now.
Harnesses Offer Better Control
Regardless of how sweet your big dog is, some people are going to be scared of them. You need to make sure that you have good control over your dog even if they get really excited. A harness gives you a bigger area to pull back on so you can control your large dog better no matter your size or level of strength.
A harness can also show others that you have control of your dog and make introductions more relaxed. It is important to not take the fear of others personally. It is better for a big dog parent to show others that big dogs can be gentle and great to be around. If someone expresses fear you need to remember that they are probably afraid of all larger dogs and it is not a personal thing whatsoever!
Less Risk of Injury
When dogs pull, their collar might put a lot of stress on their neck area which can lead to problems down the road. A harness disperses any stress from pulling while drawing it almost totally away from the sensitive neck region. Dogs that pull excessively can cause major strain on themselves if they get excited and decide to tug hard. While we love our dogs, there are some that are just not going to stop pulling no matter what we do. As pet parents, the best thing you can do is to control and alleviate the situation so that it causes less stress for both you and your pooch in the long run.
Comfort
There are times when it's simply not possible to allow your dog to wear a collar comfortably. Injuries to the head or neck mean a harness is the best option during the healing phase. Swelling from injuries can make collars unsafe to wear during treatment.
Rabbitgoo Front Range Dog Harness No-Pull Pet Harness Adjustable Outdoor Pet Vest 3M Reflective Oxford Material Vest for Dogs Easy Control for Small Medium Large Dogs (Black, XL)
This adjustable harness offers a big coverage area that helps your dog sense when you are pulling back. The front attachment point allows for the use of a leash in front and offers the highest level of control when used with the other end of the leash attached to the back. For those that don't pull a lot, the back attachment is fine and it is very useful for attaching a dog to a seatbelt buckle leash when going for rides. The 3M reflective stripes make this harness an excellent choice for those that like to go on a lot of walks and hikes. The material breathes well and is easy to wash and hang to dry.
Ruffwear – Front Range No-Pull Dog Harness with Front Clip, Wild Berry (2017), Large/X-Large
Ruffwear makes some excellent gear for dogs that like to hit the trail and have gear that can stand up to a lot of use while being very comfortable. While this harness costs about twice as much as some you see, it has comfortable wide straps that are totally adjustable. The mesh and padding offer comfort while helping ensure that the harness doesn't rub your pooch the wrong way when out on a big excursion. Scout likes that it is offered in a lot of fun and sporty colors so you have options that compliment your lifestyle and your dog's personality all at the same time. There is even a pocket for ID and Rabies tags, so they can stay on your dog but tucked away during the adventures you find yourself embarking on with your pooch !
OneTigris Tactical Service Dog Vest – Water-resistant Comfortable Military Patrol K9 Dog Harness with Handle (Large, Black)
There is a lot to be said for a tactical dog harness. For starters, they offer a lot of versatility when out with your dog and they are made to ensure comfort during extreme circumstances. Four easy-release buckles make it a breeze to get this on and off your dog. Molle strap attachment points mean you can add more gear like Molle pouches. A V-ring on the front offers better control when you need it. For those that want a good compromise between a dog backpack and a harness, this is what you have been looking for. You can attach a water bottle or even an umbrella using the bungee cords. This harness is the choice for a lot of those with service and dogs that work with the public a lot. It is lightweight and water resistant so it is suitable for all types of climates and frequent use.
Ruffwear – Web Master Dog Harness with Lift Handle, Twilight Gray (2017), Large/X-Large
Ruffwear makes a wide variety of harnesses so it is little wonder that two of theirs made this list. This harness offers a lot of control for those big dogs that really like to pull. Two attachment points, one on the chest and the other on the back along with the sturdy and comfortable handle offers different options for training or when in different environments. A reflective trim makes this harness a good choice for those that walk in busier areas and low light or night time conditions. Easy to clean nylon makes this a low maintenance harness that dries out easily and doesn't harbor unwanted odors.
Canine Equipment Ultimate Pulling Dog Harness, X-Large, Black
This super comfortable harness is padded but still maintains a lot of the characteristics of just a web style harness. The easy-adjust straps offer a custom fit for your dog. The fleece lining is soft on your dog's skin and also makes it harder for the harness to shift around. The stainless steel rings for leash attachment will hold up under heavy use. If your dog has neck or shoulder issues then this harness can help relieve stress and pain while getting exercise because it offers better weight distribution.
Freedom No Pull Dog Harness Training Package 1″ XXLarge Black
This harness system stands out because it offers an XXL size that can be used for dogs that weigh up to 200 lbs! While the style seems minimal, it is effective and helps distribute weight better when walking big dogs. The sturdy nylon straps are adjustable and Swiss velvet lining on the straps that go around the girth of your dog prevents the chafing and discomfort that can occur with ill-fitting and poor quality harnesses. The leash that comes with this harness is made to be used as either a single-attachment 5-foot or 3.5-foot long leash when attached to the front and back leash points.
Dog Harness with Leash with Handle No Pull No Chock Adjustable Padded Vest Harness for Dogs,Black,XL
If you want a harness that is budget friendly and performs well, you should consider this quality padded harness for your dog. A hard plastic handle allows you to grab hold when you need some extra control. This is an excellent feature for when you are passing by another dog on the trail and your pooch wants to make friends and the other dog wants no part of it! The easy one buckle design means you can get out the door faster. Reflective yet subtle stripes allow for safety when walking under low light conditions or where there is traffic.
Comfort and durability are the Key Factors.
A harness must be comfortable and not rub or cause pain to your dog. Make sure to measure your dog well before ordering a harness and also take other factors into consideration like their build. A harness with more adjustment points can be helpful for those pooches that are hard to fit. Scout hopes that you are now ready to try out a harness instead of a collar with your big furry friend!
Continue reading:
10 Best Harnesses For Great Danes