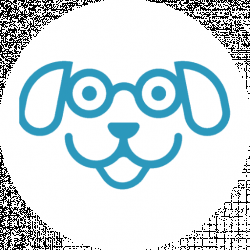 Latest posts by Scout Knows Team
(see all)
Is your dog overweight or underweight? Weight-related issues can undermine your pet's health and can even shorten their lifespan. As such, canine weight management is something that pet parents cannot afford to overlook. To know if your dog is of a healthy weight, compare their weight with the average for their breed; if it exceeds it to a large extent, your pet needs to slim down, and if it is less than it, your pet needs to fatten up.
A proper diet is an important part of canine weight management, and you will need to monitor what your pet eats to make sure their diet meets their nutritional requirements. There are specific weight management dog foods available. If you have concerns about feeding your pet commercial dog food, you can always opt for a home-cooked dog food diet.
Here is one of best weight management dog food in the market:
Taste of the Wild Wetlands Grain Free High Protein Real Meat Recipe Natural Dry Dog Food with Real Roasted Duck 30lb
Weight Issues In Dogs
There are various reasons why dogs gain or lose weight. Being fed the wrong diet is one cause, but other reasons can be having a sedentary lifestyle, not getting sufficient exercise, decreased activity from aging, lack of appetite from stress, and health problems like low thyroid level or hormonal imbalance. Weight issues can negatively impact the quality of your pet's life and can lead to health concerns like aching, stiff, or weakened joints, skin irritations and inflammations, respiratory problems, heart disease, liver problems, cancer, diabetes, and high blood pressure.
Weight Management In Dogs
To make sure that your dog remains at the desired healthy weight, you will need to incorporate certain weight management tactics in your daily regimen. The desirable amount of exercise depends on your pet's breed, size, age, and health status. Taking these into account, chalk out a regular exercise plan and make sure you and your pet follow it every day. You don't necessarily have to take your dog on a long walk. Going up and down the stairs, playing in the yard, chasing a ball, or swimming in the pond can also suffice. Moderation and consistency are the two things to keep in mind.
Want to know more about exercising and participating in outdoor activities with your pet? Check out this article on ScoutKnows:
Great Outdoor Activities for You and Your Dog
In addition to regular exercise, pay attention to your dog's diet. Switch to low-fat food if your pet needs to reduce their weight, and high-fat food if your pet needs to gain some weight. You should also stop giving your dog treats in between meals. If you've been sharing your chips and churros with your pet, end that practice right away. Junk food is not good for you in the long term, and it is not good for your dog either.
Best Weight Management Dog Food Options
For best results, your pet's weight management diet should include the following:
Food with high-quality fat content. This includes chicken, turkey, beef, pork, coconut oil, canola oil, and flax seed oil. Fats are necessary for maintaining your dog's skin health and coat quality, for maintaining reproductive health, for reducing inflammation, and for ensuring the proper development and functioning of cells, tissues, nerves, and muscles.
Food that contains a large amount of protein. Your dog can get protein from meat, fish, dairy products, vegetables, fruits, nuts, and grains. Protein intake is essential for skin cell formation, muscle tissue build-up, hormone production, enzyme production, and hair growth. Proteins also fortify your dog's immune system.
Food that contains a healthy amount of carbohydrates. This includes vegetables like asparagus, peppers, pumpkins, carrots, cauliflower, cabbages, broccoli, celery, spinach, squashes, beets, radishes, cucumbers, beans, tomatoes, potatoes, and sweet potatoes, and fruits like bananas, apricots, apples, blackberries, blueberries, cranberries, strawberries, plums, mangoes, melons, pineapples, and papaya.
Food that has a high fiber content. While fiber is low in digestibility and more or less passes unchanged through the digestive tract, it is essential for your dog's intestinal well-being. There are two types of fibers, soluble and insoluble, and both absorb water as they move through the digestive tract, with the soluble fiber having a higher rate of absorption. This helps prevent constipation and ensures well-formed stools. Fiber is also necessary for regulating and stabilizing glucose absorption in the bloodstream and keeping canine diabetes at bay. Apples, carrots, beets, beans, oats, and whole grains are good sources of fiber.
Food that contains prebiotics. This includes beet, banana, garlic, artichoke, chicory root, wheat, and barley. Prebiotics are easy to digest and therefore offer your pet more nourishment.
Food that contains L-carnitine. Your dog needs this amino acid to metabolize fats and produce more energy. L-carnitine can be found in meat and milk.
Other Things To Look For
Weight management dog food should have a lower calorie count than normal dog food. However, while calorie count is important, don't focus on it to the extent of dishing out minute food portions. Eating is about both physical and mental well-being. Your dog should enjoy eating their food and get a feeling of satisfaction at the end of the meal.
The dog food needs to be nutritious enough to provide the necessary vitamins, minerals, proteins, fats, and carbohydrates that your dog needs to lead a healthy, active life.
Nobody enjoys eating food that, though healthy, is not delicious. The weight management dog food you feed your pet needs to appeal to their taste buds. Some dogs will refuse to eat food they don't like and you will have a struggle on your hands at every meal. It is better to find food that is both healthy and tasty.
Commercial Weight Management Dog Food
Many pet parents feed their dog commercial weight management dog food as it is more convenient than cooking fresh dog food every day. From the details on the packaging, they can be reassured that their dog is getting the correct calorie count. If you decide to go the commercial dog food route, here are some things to keep in mind:
Check the package for the manufacturing date and the expiry date. You don't want to feed your dog food that is past its freshness.
Make sure that the dog food has been manufactured with high safety standards and quality control. You don't want your pet to eat food that could be contaminated with salmonella or any other toxic matter. Check if the manufacturer follows the regulations prescribed by a reliable food authority like the Association of American Feed Control Officials (AAFCO) and the Food And Drug Agency (FDA).
Read the ingredient list to check that the dog food does not contain any animal by-products and junk fillers. Animal by-products can include horns, hooves, hides, and even diseased or spoilt body parts that you would never want your pet to eat. Fillers like corn, wheat, barley, and soy products can be difficult to digest, and some dogs may have allergic reactions to them.
Make sure that the dog food does not contain any artificial colors, flavors, and preservatives. The chemicals in these can be carcinogenic and therefore disastrous for your dog's health. Look for dog foods that have natural preservatives like rosemary oil and citric acid.
Commercial Dog Food Brands For Weight Management
Here are some of the top commercial dog foods that have been formulated to help with canine weight management issues:
Fromm Gold Dog Food Weight Management (5 lb)
Dr. Tim's Premium All Natural Pet Food Metabolite Weight Management Dog Formula 15#
Wellness Complete Health Natural Dry Healthy Weight Dog Food, Chicken & Peas, 26-Pound Bag
Halo Spot's Stew Healthy Weight Grain Free Turkey and Duck Recipe for Dogs, 14-Pound
Eukanuba Large Breed Weight Control Adult Dog Food, 30 lbs.
Victor Senior Healthy Weight Dry Dog Food, 40-Pound
Annamaet Grain Free Lean Dry Dog Food 30lb
Orijen 6 Fish for Dogs 4.5 Pounds
Eagle Pack Natural Dry Reduced Fat Dog Food, Pork, Chicken & Fish, 30-Pound Bag
Home-Made Weight Management Dog Food
If you are not going for commercial dog food brands, make a list of weight loss or weight gain foods that you can either prepare at home or order from companies that specialize in making home-cooked dog food.
The main benefit of home-cooked food is the use of fresh and natural ingredients. The food is more nutritious as it does not undergo the high-temperature processing that is used to prepare commercial dog food. Home-cooked dog food also does not require any artificial additives for enhancing taste or for preservation purposes. Your dog will probably prefer the taste, texture, and variety of fresh food better than having to eat kibble.
The best weight management dog food should include chicken, beef, turkey, pork, sardines, sweet potatoes, potatoes, pumpkins, carrots, broccoli, lettuce, spinach, beet, beans, apples, bananas, blueberries, rice, pasta, quinoa, whole wheat bread, whole oats, whole barley, kelp, cod liver oil, canola oil, coconut oil, walnut oil, flax seed oil, and eggshell powder.
Whether you elect to feed your dog commercial dog food or home-cooked dog food, bear in mind that your main goal is to ensure proper weight management. By eating healthy food and by maintaining a healthy lifestyle that includes adequate exercise, your dog can maintain the correct weight for their breed and will remain free of weight-related problems. You will, hopefully, have an active, happy pet at your side for a long time to come.
ScoutKnows Food Reviews
You might also be interested in checking out some of the dog food reviews here on ScoutKnows:
Adirondack 30% High-Fat Puppy & Performance Recipe Dry Dog Food Review
Royal Canin Veterinary Diet Gastrointestinal Low Fat Canned Dog Food Review
Beneful Healthy Weight Food Review
Health Extension Lite Little Bites Chicken & Brown Rice Recipe Dry Dog Food Review