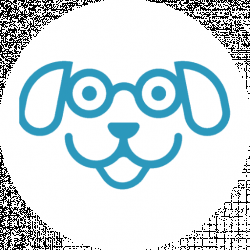 Latest posts by Scout Knows Team
(see all)
Looking for the best shampoo for Golden Retrievers? If you live with these beautiful, lively dogs, the right kind of shampoo is probably high on your must-have list. Golden Retrievers need regular bathing and grooming to keep their coats in good condition, and you need to use a dog shampoo that helps to maintain overall cleanliness without harming your pet in any way.
Shampoo For Golden Retrievers
So which is the best shampoo for Golden Retrievers? It can be difficult to make a choice, given the many types of dog shampoos that are available in the market for nearly every conceivable purpose. You can find a range of dog shampoos from general ones that claim to improve the texture and brightness of your Golden Retriever's coat and infuse it with a long-lasting fragrance to medicinal ones targeted towards dealing with skin issues, dandruff issues, hypoallergenic issues, and parasitical problems.
Here is one of the best shampoo for Golden Retrievers:

4-Legger Certified Organic Dog Shampoo – All Natural and Hypoallergenic with Aloe and Lemongrass, Soothing for Normal, Dry, Itchy or Allergy Sensitive Skin – Biodegradable – Made in USA – 16 oz
Selecting The Best Shampoo For Golden Retrievers
To select the best shampoo for Golden Retrievers, it is a good idea to match the purpose of the shampoo with your dog's needs.
For a pet that is sound in health, a general cleansing shampoo will suffice. If your Golden Retriever is still a puppy, you can get a shampoo that is formulated in particular for puppies; puppies have more sensitive skins than adult dogs and require shampoos that have a gentle cleansing effect, and no-tears shampoos to protect their eyes. You can also use a brightening shampoo to improve or maintain the quality and luster of your Golden Retriever's long-haired coat.
On the other hand, if your Golden Retriever is suffering from dandruff or any other skin issues, is prone to allergies, is shedding too much, or is at a risk from parasitic infestation, you need to find shampoos that are formulated to tackle with these problems.
You also need to make sure that the dog shampoo is safe to use and does not contain any harmful chemical toxins that might be absorbed through your dog's skin or which your dog could lick and ingest.
Ingredients To Avoid In Dog Shampoos
It can be tempting to pick a dog shampoo with a fancy packaging and claims to keep your Golden Retriever cleansed, shiny, and sweet-smelling from nose to tail, but before buying, you need to take your time and read the ingredient list in detail. Even shampoos that claim to be organic and completely natural may contain certain ingredients that you really don't want coming in contact with your pet. Keeping your pet clean shouldn't be at the expense of their health.
Here are some of the shampoo ingredients to watch out for:
Artificial Fragrances
Most pet parents want their dogs to smell good, but the fragrances in dog shampoos can have a negative impact on your pet's well-being. These fragrances are made from synthetic additives like phthalates. These can be carcinogenic and can also harm the endocrine system. If you are concerned about how your dog smells, a better option would be to use natural essential oils that will leave no harmful side effects. Bear in mind though that your dog may not share your sense of what smells good, and may be distressed by what you call 'fragrance'.
Artificial Colors
There is really no point to colors in dog shampoos except from the marketing point of view to make them look attractive to pet parents. The problem is that these artificial colors are made from petroleum, and have been found to be responsible for allergies, cancer, organ damage, and birth defects.
Artificial Preservatives
Dog shampoos contain artificial preservatives in order to have an increased shelf life and to prevent fungal growth. These chemicals are, however, bad for your pet's skin. Coming in contact with preservatives can give rise to skin irritation and skin allergies. Some preservatives are also neurotoxins.
The main preservatives used in dog shampoos include Formaldehyde, Parabens, Sodium Benzoate, and Isothiazolinone. These may not be listed on the label exactly as such, so look for alternative ingredient names. In the case of Formaldehyde, check for Bromopol, Sodium hydroxymethylglycinate, DMDM Hydantoin , Imidazolidinyl urea, Doazolidinyl urea, Quaternium-7, Quaternium-15, Quaternium-31, and Quaternium-61. For Parabens, watch out for Butylparaben, Methylparaben, and Propylparaben. For Isothiazolinone, check for Methylchloroisothiazolinone and Methylisothiazolinone.
Surfactants
Dog shampoos contain surfactants to produce the bubbly, foamy result that most of us expect from shampoos. This is helpful in getting rid of dirt and grease, but the long-term effect on your pet's health can be disastrous. Surfactants can be absorbed into your dog's body through the skin and can cause skin irritation, skin allergies, organ damage, cancer, and birth defects.
The surfactant ingredients to look out for are Ammonium Laureth Sulfate, Sodium Laureth Sulfate, Sodium Lauryl Sulfate, Cocamidopropyl betaine, Cocamide-MEA, Cocamide-TEA (also known as Triethanolamine), and Polysorbates. Also, look out for the following terms – coconut extracts, coconut based, or vegetable extracts.
Hygiene Challenges Faced By Long-haired Dogs
Long-haired dogs like Golden Retrievers face more hygiene challenges than short-haired breeds. After outdoor walks, long-haired dogs are more likely to return with unwanted mementos. Dust, mud, pollen, leaves, and other debris that can latch on to your pet's coat, and if left untended, these materials can cause your dog's hair to tangle and clump together and matt. Unless you want to risk taking the scissors at your dog's coat at a later date, be sure to brush your dog after every outing. Regular brushing will keep your Golden Retriever's coat free of debris and in excellent condition.
Long-haired dogs need to be brushed more frequently to get rid of shed hair. If you are lax about brushing, expect to find piles of dog hair about the house.
Long-haired dogs, if not regularly groomed, can host a number of parasites like lice, mites, ticks, and fleas, and these can be more difficult to find and remove because of the long coat. They can cause serious health problems for both your pet and you, so you need to be vigilant about keeping them off your dog. Using parasite repellent sprays, liquids, and collars can help to a degree.
How Often You Should Bathe Your Golden Retriever
The frequency of bathing depends on your pet's lifestyle and health. If your Golden Retriever is outdoors a lot and gets into every muddy ditch and pond, you will need to wash them more often than a dog that leads a more sedentary existence. Similarly, if your Golden Retriever has skin issues, you may be required to give them medicinal baths as prescribed. Other than that, bathing too often will not be beneficial to your pet's health as it can strip the dog's coat of natural oils, putting your pet at a risk of skin irritation and skin infection. Once a week or month is sufficient for healthy dogs.
How To Bathe Your Golden Retriever
Before bathing your dog, you need to brush them well to get rid of any shed hair, dust, mud, pollen, and other materials that may have lodged in their coat from their outdoor activities. If these materials are not removed, they may cause tangling and matting in your Golden Retriever's coat, and this could lead to skin irritation and infection. While brushing, be sure to check your pet for parasites.
After brushing, wet your pet all over with lukewarm water– taking care to keep the water out of your pet's eyes and ears– and gently rub in the shampoo. If you are using a medicinal shampoo, you may need to leave it on for 10 to 15 minutes before rinsing off the lather. Make sure all the shampoo has been washed away. Let your dog give a good shake, towel off the excess water, and let your dog air dry in the sunlight if possible.
Ideally, you should accustom your Golden Retriever to bathing from an early age, but even adult dogs can be trained to allow themselves to be washed. You don't want to have to deal with a recalcitrant pet that gets nervous or resorts to aggression every time bath time comes around. Instead, acclimatize your pet gradually to water by wetting different parts of their body at different times and offering treats and words of encouragement as you do so. They will soon become accustomed to being exposed to water and will associate bathing with getting treats.
Dog Shampoos For Your Golden Retriever
Everyday Isle of Dogs Lush Coating Dog Shampoo,Violet + Sea Mist for Poodles, Shepherds and Retrievers, 16.9oz
Pro Pet Works Natural Oatmeal Dog Shampoo + Conditioner In One For Dogs And Cats-Hypoallergenic And Soap Free With Aloe For Allergies & Sensitive Itchy Skin-Organic, Antifungal Blend17oz
Earthbath All Natural Mango Tango Shampoo and Conditioner in One, 16-Ounce
Earthbath Oatmeal & Aloe Shampoo, Vanilla & Almond, 16 Ounce

4-Legger Certified Organic Dog Shampoo – All Natural and Hypoallergenic with Aloe and Lemongrass, Soothing for Normal, Dry, Itchy or Allergy Sensitive Skin – Biodegradable – Made in USA – 16 oz
Oatmeal Shampoo for Dogs and Cats with Shea Butter, Aloe Vera, Chamomile – 17oz

PET CARE Sciences Dog And Puppy Shampoo – 96% Plant Content Naturally Derived Coconut & Palm Oil. 5 in 1 Cleaner, Conditioner, Detangler, Deodoriser and Moisturizer. Sensitive. Made in USA. 16OZ

Wahl Pet Friendly No-Rinse Waterless Shampoo, Lavender

Burt's Bees for Puppies All-Natural Tearless 2 in 1 Shampoo and Conditioner, 16 Ounces
Natural Dog Shampoo. Anti-Bacterial-Anti-Fungal- Anti-Itch , Promotes Healthy Hair and Skin, Helps Hot Spots. Shea Butter, Neem and Argan Oil, Aloe Vera and Bentonite. Concentrated-Organic by Moosh