Latest posts by Amanda Creasey
(see all)
You've heard of superfoods, right? Those nutrient-packed, ultra beneficial foods that can do things like support your immune system, boost your digestive health, supply you with a significant dose of various vitamins? They're foods like pomegranate, kale, blueberries, and pumpkin, among many, many others. The label "superfood" can be applied to any nutrient-rich food determined to be particularly beneficial to your health. And if you're concerned with your own health and well-being, you're likely concerned with your dog's, too.
Many pet parents these days want to see the same nutrient-rich foods they enjoy included in their fur baby's food, too. Like human superfoods, many dog foods contain what we can think of as superingredients–ingredients that can contribute a particularly high nutritional quality to the food. The science on this subject is always evolving, but currently, there are several superingredients you might want to look for in your dog's food. These can include salmon, chicken, egg–even oatmeal.
While looking for the inclusion of these superingredients is important, even more crucial is taking into account the guaranteed analysis of each nutrient in your dog's food, as the amount and quality of a nutrient derived from an ingredient is more important than the presence of the ingredient itself.
In addition, there really isn't a list of magical superingredients all dogs need. In fact, for many reasons, some veterinarians caution against feeding your dog what they call too "novel" a diet, which might include things like duck, sweet potato, and eel. Instead of sticking to a hard and fast list of superingredients, consider what your pup's particular needs are. Certain superingredients can help with certain issues, such as digestive issues, skin and coat issues, and mobility issues. Use your dog's situation to determine which superingredients you want to be sure his food includes.
For Healthy Skin and a Healthy Coat
If your dog suffers from itchy, irritated skin or a brittle, dull coat, there are several ingredients you might want to make sure he's getting in his food bowl each day. Any of the following ingredients, as well as some others, can help:
salmon
chicken
dried egg
barley
fish oil
oatmeal
brewers rice.
The nutrients these foods provide, such as omega-3 fatty acids in the case of fish oil and salmon, and omega-6 fatty acids in the case of chicken, all contribute to a healthy coat and healthy skin.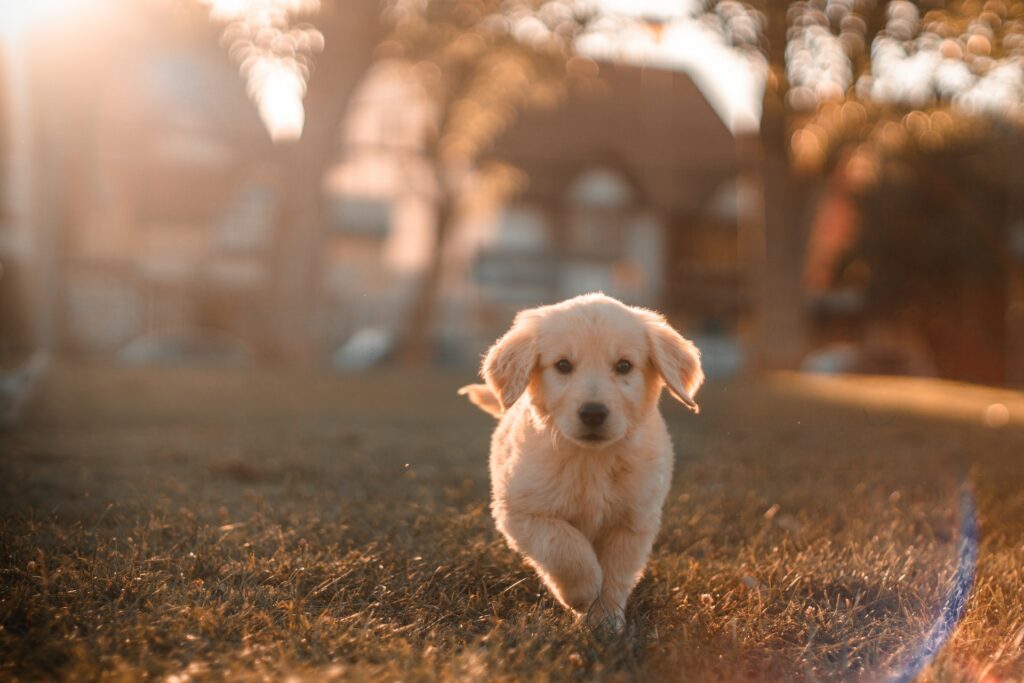 For Longevity
We all want to spend as much time as possible with our dogs, and one way we can keep them by our sides for years to come is making sure they eat right. Your dog's diet is one of the many contributing factors to his lifelong health. The inclusion of six essential nutrients (nutrients your dog's body cannot create itself but needs for proper functioning) create a healthy and balanced diet. These include:
protein
carbohydrates
fats
vitamins
minerals
water.
When evaluating your dog's food for the inclusion of these essential nutrients, look for ingredients like:
chicken, salmon, lamb, chicken meal, fish meal, canola meal, corn gluten meal, dried egg, corn germ meal, or l-lysine monohydrochloride for protein
brewers rice, oatmeal, barley, pea starch, whole wheat (unless your dog suffers from wheat allergies), or cassava root flour for carbohyrdates
fish oil or animal fat for fats
vitamin supplements, vitamins themselves, calcium carbonate, or biotin for vitamins
manganese sulfate, copper sulfate, mono- or dicalcium phosphate for minerals.
For Healthy Body Weight
To help Sadie maintain her figure, and her overall health, check the crude analysis of fats and proteins in her food for an appropriate ratio. Protein is one of the key nutrients to helping your dog maintain a healthy body weight, and can be found in the following ingredients:
chicken
salmon
lamb
chicken meal
fish meal
canola meal
corn gluten meal
dried egg
corn germ meal
l-lysine monohydrochloride.
For Joint Health
Your dog's joint health plays a vital role in his overall health. Because Fido's joint health directly affects his mobility, and his mobility directly affects his ability to participate in adequate exercise (walks, tug-of-war, jogs, hikes, swims, fetch, etc.), joint health can play a role in your dog's ability to maintain a healthy body weight and cardiovascular system. Joint health is of particular concern for puppies, whose bones are growing, and older dogs, whose joints may be wearing down or who may become prone to arthritis. Joint health should also be a consideration for large breed dogs, whose joints bear a lot of weight. Glucosamine, minerals, and omega-3 fatty acids are nutrients that all support healthy joints. They can be found in the following ingredients:
chicken meal
fish meal
fish oil
copper sulfate
manganese sulfate
mono-or dicalcium phosphate
calcium carbonate.
Vitamin D3 can also support healthy joints.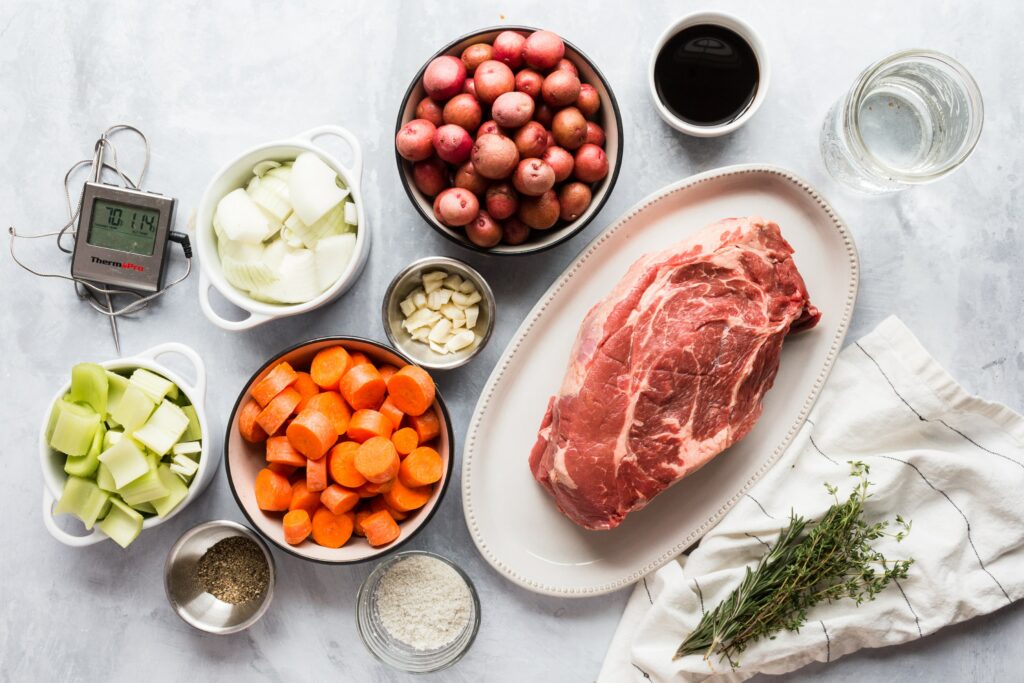 For Digestive Health and Immune System
Your dog's digestive tract is responsible for 70% of his immune system, so keeping his digestive system healthy is crucial to keeping him healthy. Several nutrients help maintain the health of Rover's digestive system. Barley and brewers rice are two ingredients that can help with digestion. Your dog also needs probiotics and prebiotics. Ingredients that can provide prebiotics include inulin, beet pulp, raw oats, and soybeans. Like humans, dogs need fiber to support proper functioning of their bowels. Ingredients that contain fiber include flaxseed, oatmeal, and beet pulp.
Eat your Vegetables, Fido
As mentioned above, some veterinarians feel feeding your dog too novel a diet can be dangerous, but if you are of the school of thought that your dog can benefit from variety and produce, you might want to make sure these six vegetables appear in the ingredients list in his dog food.
Sweet potatoes. They provide carbohydrates for energy, fiber for healthy digestion, and several vitamins and minerals.
Potatoes. Spuds can provide an ideal source of carbohydrates for energy, but be sure to use them in moderation, as this starchy food can also contribute to weight gain.
Carrots. These orange vegetables offer an excellent source of several vitamins and minerals with minimal calories.
Green beans. They provide lots of vitamins and minerals, as well as fiber to support a healthy digestive tract. Like carrots, they are low in calories.
Peas. These tiny vegetables pack a powerful punch! They contain seven vitamins, several minerals, protein, and fiber, among other nutrients. Their high fiber content compared to their low calorie count make them ideal for dogs with weight issues.
Broccoli. Safe only in small quantities, broccoli can be a good source of vitamins, minerals, and fiber for your dog.
The Right Combination
While keeping an eye out for nutritious ingredients like chicken, salmon, dried egg, peas, and sweet potatoes is a step in the right direction for any pet parents who wants to make sure their dog is getting the best possible food, it's also important to make sure a dog is getting the proper combination of nutrients from those healthy ingredients. In addition, you should take into account your dog's particular needs when deciding which ingredients and nutrients he most needs. Keep in mind, as well, that the more ground up or blended up vegetable ingredients are, the more easily your dog's system can absorb and utilize them. If you're not sure whether a particular food will meet the needs of your dog, talk to your veterinarian.
Continue reading:
Dog Food Ingredients: The Basics
Black Gold Dog Food Review (Buyer's Guide 2021)