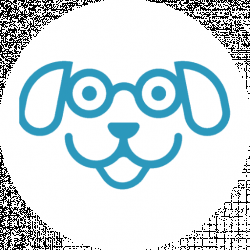 Latest posts by Scout Knows Team
(see all)
Black Gold is a lesser known brand, but it is always worth taking a look at those dog food brands that sit in the background. They offer a diverse range of foods and recipes and are designed to be easily digestible and nutritious. We'll check out some Black Gold dog food reviews and go through what products they offer, what their food consists of, and if the company is trustworthy – after all, you are putting your dog's health in their hands!
At A Glance
Parent Company: The Black Gold Dog Food Company – recently bought over by ProPet, LLC
Started: 1995 (sold to ProPet, LLC in 2015)
Headquartered In: St. Marys, Ohio
Types of Food: Dry food, treats
Real Meat in First 5 Ingredients? : No (meat meal is the main ingredient)
Ever Recalled? : No
A Deeper Dive Into The Brand
Brothers Don and John Allen started The Black Gold Dog Food Company back in 1995 and operated it for a good 20 years before selling it to ProPet, LLC. Their original purpose was to fill a gap in the market for dog food aimed at hunting dogs – it was to provide an energy boost while ensuring they got the necessary nutrients as well.
The acquisition by ProPet, LLC has expanded its market and helped immensely with the distribution. The food has also come under stricter guidelines for manufacturing and safety, and so has undergone minor changes in order to stick to requirements.
ProPet, LLC states on their website that they are continually investing in quality, safety, and service, and that their goal is to bring their customers the highest quality pet food. They are big on food safety and have attained an SQF Level 3 certification at each of their 3 production locations.
They participate in AAFCO's Check Sample program and are inspected on the regular by various parties, including the FDA, APHIS, and the Ohio, Kansas, and Minnesota Departments of Agriculture. Their vendors are also put through a Vendor Audit program and need to maintain their level of quality to be kept on as vendors.
Where Do They Source Their Ingredients?
The info on this is vague, but the website says their production sites are located in farming communities where raw materials are produced, allowing them to build long-term relationships with local producers. We can, therefore, assume that their ingredients are locally sourced (depending on where they are produced), and are fresh, raw materials.
What Is the Variety Of Foods They Produce?
Black Gold produces dry dog food and a small variety of treats – no wet dog foods, canned food, or alternative products.
Dry Foods
Black Gold has a few different options here, with something for every pup's taste and needs. Each blend has a few different recipes that fall under its name.
Performance
These blends are designed for puppies, very active dogs, or working dogs – basically, any pups who expend a lot of energy during their day.
Life Stages
There are five different formulas in this group of foods, each aimed at a different stage of life.
Grain-Free Blends
These grain-free dry dog food recipes are made with high-quality carbs and none of the grains. All natural, and good for pups with tummies that are sensitive to grains.
Treats
Wet Foods
Recall History
There is no record of Black Gold dog food ever being recalled. ProPet, LLC has had one dog food recall, but it did not affect the Black Gold brand.
Black Gold Dog Food Reviews – Best Of Their Products
Let's have a more detailed look at some of Black Gold's foods, what they contain, and how nutritious they are to feed your pet. The ingredients listed are the first five on the label, and any others that are significant – the list may not be comprehensive, so be sure to do your own research too!
First 5 Ingredients:
Beef Meal
Corn Meal
Ground Wheat
Corn Gluten Meal
Chicken Fat
Other Notable Ingredients:
The most noticeable thing about this pet food is the absence of real meat. Meat meal is a more concentrated form of protein and has mixed views on whether or not it is superior to real meat. Considering meat meal has a substantial amount more protein in it than meat, it is surprising that this food has less protein than many "real meat" foods – this tends to suggest that it has other "fillers" making up the bulk of it.
When compared to other high-quality dog food on the market, cornmeal and wheat are considered to be lower-quality filler ingredients and do not add much nutritious value to a dog's diet. Corn gluten meal adds a little more protein but not much else by way of nutrition. The chicken fat adds a nice bit of Omega-6 fatty acid to the mix.
Beet pulp has mixed reviews on its quality but is generally known for improving intestinal health, and chicory root is a prebiotic that assists in keeping your dog's gut healthy. the most concerning ingredient is menadione, which has been linked to a variety of health issues.
Specs:
Crude Protein: 26% min
Crude Fat: 18% min
Fiber: 3% max
Moisture: 10% max
Zinc: 150 mg/kg min
Vitamin E: 50 IU/kg min
Omega 6 Fatty Acid: 3% min
Omega 3 Fatty Acid: 0.3% min
Glucosamine: 300 mg/kg min
Chondroitin Sulfate: 150 mg/kg min
Our Verdict:
Although affordable, this food comes in below most on the market right now for various reasons. The potential for food allergies due to ingredients is higher, and the nutritional value just doesn't quite cut it when compared to others. Check out our more comprehensive review here.
First 5 Ingredients:
Chicken Meal
Brown Rice
Brewers Rice
Chicken Fat
Oatmeal
Other Notable Ingredients:
Dried beet pulp
Tomato pomace
Dicalcium phosphate
Menadione sodium bisulfite complex
Although the puppy formula is higher in protein than the original performance formula, it is again noticeably devoid of real meat. While chicken meal provides a good dose of concentrated protein, it could be that this kind of food may take quite a backseat on the market to the latest raw feeding hype.
Chicken meal and chicken fat add some necessary protein and Omega-6 fatty acids, and brown rice and oatmeal are better grain choices than wheat and corn and packed with fiber, vitamins, and minerals. Brewers rice, however, is a low-quality filler and contains little nutritional value, especially when added on top of brown rice.
Other ingredients of questionable value include dried beet pulp, tomato pomace (a controversial source of fiber), dicalcium phosphate, and menadione sodium bisulfite complex. The vegetables and fruits included (sweet potato, carrots, spinach, chicory root, blueberries, and cranberries) are all dried out before being added, which is not the end of the world, but means less solid substantial carbs.
Specs:
Crude Protein: 30% min
Fat: 20% min
Crude Fiber: 3% max
Moisture: 10% max
Docosahexaenoic acid (DHA): 0.07%
Calcium: 1.2% min
Phosphorous: 1% min
Zinc: 200 mg/kg min
Vitamin E: 200 IU/kg min
Glucosamine: 350 mg/kg min
Chondroitin Sulfate: 500 mg/kg min
Our Verdict:
Although the protein content is decent and the food contains the right vitamins and minerals for a growing large breed puppy, some of the ingredients are questionable enough that it is not easy to say whether or not this puppy food is good for a pet or not.
We recommend choosing one on this list, or if you have a large breed or giant breed puppy we have more specific recommendations for you!
First 5 Ingredients:
Chicken Meal
Brown Rice
Brewers Rice
Pearled Barley
Beef Meal
Other Notable Ingredients:
Dried beet pulp
L-Carnitine
Beta carotene
Tomato pomace
In this recipe, we have two different types of meal, and three carbohydrates or grains. Many pet foods have mixed proteins, so this isn't a problem, and the protein percentage is fair. The grains are of some concern, though – brewers rice offers little nutritional value, and having both rice and pearled barley is unnecessary as they perform the same function nutritionally. This makes it appear as though some of these are simply used to bulk up the food, and not because they offer any sort of value by way of nutrition.
Aside from beet pulp and tomato pomace which are discussed in the previous foods, this senior dog food contains l-carnitine, which has some useful health benefits. It also has beta carotene, which is a vitamin that is not naturally produced in your dog's body, so a supplemental dose is a good thing for immune health.
Specs:
Crude Protein: 27% min
Fat: 12% min
Crude Fiber: 3.5% max
Moisture: 10% max
Linoleic acid: 2%
Zinc: 150 mg/kg min
Vitamin E: 175 IU/kg min
Omega 6 Fatty Acid: 2.3% min
Omega 3 Fatty Acid: 0.5% min
Glucosamine: 350 mg/kg min
Chondroitin Sulfate: 500 mg/kg min
L-Carnitine: 20 mg/kg min
Our Verdict:
The Mature 7+ Formula is the best of the Black Gold dog food reviews we've done so far. It contains a decent amount of protein, glucosamine, chondroitin, and L-carnitine to assist aging dogs in keeping their muscles and joints strong and digestion healthy. It has good reviews on Chewy, so if your aging canine needs a change in food, this could be worth a try.
First 5 Ingredients:
Turkey
Peas
Chicken Meal
Potato
Turkey Meal
Other Notable Ingredients:
Sweet potato
Canola oil
Zinc proteinate
DL-methionine
Enterococcus faecium
Dried trichoderma longibrachiatum
This grain-free pup food is a blend of 4 proteins, including two real meats! Quail comes in at ingredient number six on the list, and turkey makes number one. The other two ingredients in the first five are raw, natural vegetables – no drying, dehydrating, or processing. These provide much-needed nutrients in their most pure form. Sweet potato comes in a little lower down the list too, meaning your pup will be getting some high-quality carbs in this meal.
Canola oil helps keep joints mobile, coats shiny, and immune systems running smoothly. There are also a few long scary-looking names in the ingredient list, but some of them are well worth having in your dog's food. DL-methionine is an essential amino acid that performs several immune functions in the body. Enterococcus faecium is a probiotic that has some mixed reviews but is added to pet food to aid digestion and keep the stomach bacteria healthy.
Trichoderma longibrachiatum is a complicated and weird name for a thing that has one simple function – basically, to break down into cellulase in your pup's system. Cellulase assists in digesting grains and plant material (by splitting cellulose into glucose for easy digestion). It is curious as to why this is in the grain-free food, then, if there are no grains to break down.
Lastly, zinc proteinate is simply zinc in a slightly different format. Many pet foods contain duplicate minerals, and some appear to have good reasons for doing so. It shouldn't be a problem, though.
Specs:
Crude Protein: 32% min
Fat: 18% min
Crude Fiber: 4.5% max
Moisture: 10% max
Linoleic acid: 2.5%
Docosahexaenoic acid (DHA): 0.05%
Calcium: 1.2% min
Phosphorous: 1% min
Zinc: 160 mg/kg min
Vitamin E: 200 IU/kg min
Omega 6 Fatty Acid: 2.5% min
Omega 3 Fatty Acid: 0.6% min
Glucosamine: 350 mg/kg min
Chondroitin Sulfate: 500 mg/kg min
L-Carnitine: 15 mg/kg min
Our Verdict:
For pet owners (and pets) who prefer grain-free dog food, this would be worth trying. Of the Black Gold dog food reviews we've been through, this is the one with the rawest, natural ingredients (carbs, protein, and fat). This makes a big difference when it comes to the quality of the food and the possible effects on a pup's stomach.
The ingredients are much more on par with popular natural dog foods on the market today, and the added vitamins, minerals, and fatty acids give it an extra boost. This would be the most recommended on Black Gold's list of products.
Black Gold Dog Food Reviews – What Customers Are Saying
Reviews on Chewy are generally good across the range of Black Gold dog food products. Let's have a look at some more specific things people have been saying about the brand:
What Do Black Gold Dog Food Reviews Suggest That People Like About This Brand?
Excellent digestibility and less waste.

Amanda
You can't beat getting 30% off on your first order.

Brian
My Lab was a working dog and this food gave him all the nutrients he needed. I have two daughters in vet school, so I am more informed than most!

Bailey
I am a Siberian Husky breeder and a vet tech, and the new Black Gold formulas have perfect calcium phosphorous ratios.

Dakinesiberianhuskies
My rescue dog Sherlock likes this food. It doesn't upset his sensitive stomach, his "going" is regular again, and he is up and playing, so the joint support obviously works.

Catlady
What Do Black Gold Dog Food Reviews Suggest People Dislike About This Brand?
It's not worth the cheaper price – my dog has gained too much weight and looks sad.

Britt
Paws down to this one. I have two border collies (working dogs) who have gone on hunger strike as soon as I changed to Black Gold.

Wazzumom
My dog is not responding well to this food. He has had watery stools the past three days. I thought it would be better for his digestive tract.

Bearla
Smaller bags at a higher price.

Cindy
The "grain-free" food contains oatmeal. I wonder what research was done for this recipe.

Lina
Conclusion & Alternatives
As parents, we wouldn't feed our baby food if we didn't know what was in it. As dog owners, aka puppy parents, we should do the same for our pups – do your research before choosing a pet food, and make sure you know what is going into your puppy's tummy.
Here at Scout's Choice, the Black Gold dog food reviews are not good enough to put them in our list of recommended foods for your pet. If you'd like some more info on the brand and what they contain, check out this review by Dog Food Advisor.
Some alternatives we would recommend looking at instead are Holistic Select Dog Food, Nature's Variety Instinct, Diamond Naturals, and ORIJEN. Remember, your dog's health depends very much on what goes into their body – so let's give them the best!
Continue reading:
Solid Gold Buck With Venison Food Review
Black Gold Explorer Original Performance Formula Dry Dog Food Review