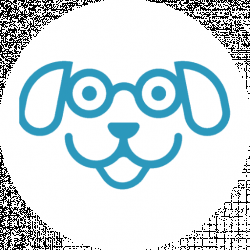 Latest posts by Scout Knows Team
(see all)
When you take your pet out on a walk, it's supposed to be fun for both of you as you watch him excited and playing around. There can be too much of a good thing, though, which is what happens when your dog is constantly pulling on the leash. It's dangerous for both of you as well as passerby, so you'll need to get the best leash for dogs that pull.
No products found.
There are myriad leashes on the market, but the best ones for stopping pulling have certain features specifically for that purpose. They help to keep you in control and also prevent damage to your pooch from you jerking them around, which is what you'd likely get with run of the mill products.
Top 5 Rated Best Leashes For Dogs That Pull
| Recommendation | Best Leash For Dogs That Pull |
| --- | --- |
| Top Choice | No products found. |
| Runner Up | No products found. |
| Budget Choice | No products found. |
| Best Leash for Large breeds | No products found. |
| Best Heavy Duty Leash | No products found. |
Our Top Pick: BAAPET 5 FT Strong Dog Leash
Our top pick is incredibly popular on Amazon, with thousands of positive reviews. That's not surprising when you look at the features it offers. It's made from extremely strong half inch diameter rock climbing rope, so it's likely something you'll pass down to your kids. The clip for attaching it to a dog harness or collar is also made from strong metal.
Durability and comfort don't mix very often, but they do in this case. This product has a very comfortable padded handle that makes it easy to hold onto it for the longest of walks without feeling uncomfortable. The length of the rope is also ideal for keeping our pet in control – At 5 feet, you'll be able to direct Fido just where you want him to go and without keeping him from having any fun at all.
According to dog owners who bought this, the weight of the rope acts as a sort of shock absorber when your dog pulls. It reduces the amount of energy that's transferred into your arm and makes it easier to stay in control. When you consider all that in addition to the fact that this product has highly reflective threads regardless of which color you buy it in, it's no surprise that it's our top pick as the very best leash for dogs that pull.
Pros
Heavy-duty material – strong, durable rope and clip
The padded handle makes it very comfortable
Available in a variety of colors
Reflective nylon threads to enhance safety for night walks
Works great for different dog breeds and sizes
Ideal length for a balance of control and freedom
Great quality control and satisfaction guarantee
Clip can rotate 360 degrees easily
Includes a storage bag for convenient transportation
Cons
Our Runner-Up Pick: LEATHERBERG Leather Dog Training Leash 6 Ft
No products found.
In the second place, we have this premium leather leash from LEATHERBERG. It's made completely from real, high-quality leather, so that makes it a very strong and reliable accessory for your pet. The leather falls right in the middle of being too soft or too stiff, making it capable of absorbing a lot of the energy that your dog exerts while pulling.
The hook is another area where this product stands out. Unlike some other leashes you might find, with small, brittle hooks, the hook on this one is large and made from very strong metal. It's designed to attach to a chest or head harness or collars of any type (choke collar, prong collar, martingale collar, shock collars, etc.) or design without any problems, and it's capable of withstanding years of heavy use.
It looks great too. The leather is obviously premium quality, and it's double-stitched in a very professional and attractive way. If you want your pet to stand out and look great on your walks, you should definitely be looking in this direction. Like our top pick, you can only buy this in one size – six feet. Thankfully though, you can choose to buy it in black or brown, so there's some variety, albeit less than our top pick. That's to be expected though since this one is made from leather and not synthetic material.
Pros
Made from 100% premium leather
Great, beautiful finishing on the material
Supple leather which absorbs pulling energy
Works for all dog sizes – even the biggest ones
Highly durable metal clip
Leather handle is comfortable to hold for long periods
Cons
Best Budget Pick: Blueberry Pet 19 Colors Classic
No products found.
If cost is a major concern as you pick your best dog leash for dogs that pull, then our budget choice is likely to be the perfect one for you. It has all the essential features of a great product at a great price point. In terms of value for money, this product definitely stands out.
It's made from nylon fabric which is reinforced with high-density webbing to ensure that there's no risk of tearing or other damage while you walk even the most energetic dogs. It's very durable, as a result of that heavy duty construction, and it's easy to maintain and keep clean since you can wash it using your machine.
Despite its relatively cheap price, this product stands out in the variety of options you can customize when buying it. You can choose a different length, width, and select from many colors ranging from the trusty "black" to more adventurous ones like "blazing yellow" "fired brick" or "very berry." Apart from the sheer fun in playing with the colors, being able to select a length and width that's ideal for your dog's health, size and temperament is a great option.
Pros
Wide range of customization options
Made from reinforced nylon fabric
Durable clip
Simple, minimalist design
Easy to use with various leash attachment points
Easy to clean, wash and dry
Cons
Not ideal for very large dogs
Best Leash for Large breeds: Paw Lifestyles Extra Heavy Duty
No products found.
If you have a pet that's quite large, you'll need the best leash for dogs that pull that's made to fit those breeds well. Putting one that's too small on your pet can be constricting and very painful to your pet. You want something that's large enough to go around your pup's neck comfortably while still giving you enough control.
From Paw Lifestyles, this product is made to be ideal for medium and large breed dogs. It's made from very tough webbed nylon, with extra thickness and width to make sure it's secure. The extra width also spreads out the pressure on your dog's body to make it more comfortable.
The handle is padded so you can hold onto it for very long periods without feeling any strain. It also comes with reflective threading to make it visible at night, thus increasing the safety of your night walks.
Pros
Durable material
Extra width for pet comfort
Padded handle
Reflective threading for night visibility
Available in multiple colors
Attractive design
Cons
Best Heavy Duty Leash: Friends Forever Extremely Durable Dog Slip Rope
No products found.
If you take your dog for runs more often than walks, if your walks are usually very arduous or if your dog just requires more reinforcement to stay in line, this might be the product for you. It's made from six feet of extremely strong mountain climbing rope.
The strength of the material ensures that you'll be able to keep control of your pet without much trouble, but it's also malleable enough to absorb some of the jerks that occur when your pet is pulling., Because of how strong it is, you won't have to worry about any damage or your dog chewing through it as often happens with weaker products.
It's highly reflective as well, so if you like to go on walks or runs at night, this will help to enhance your safety. Unlike what you might expect, however, this product is quite lightweight and won't be a burden for you to hold for long periods. It's also waterproof, so the elements won't stop you from having fun whenever you want, just as you'd expect from the
best leash for dogs that pull.
Pros
Highly durable material
Resistant to damage from chewing
Lightweight
Reflective for nighttime safety
Great for medium and large dogs
Smooth surface for your dog's comfort, and for your hand
Six feet length balances freedom and control well
Multiple color options
Cons
Not ideal for for small/toy breeds
---
Buyer's Guide
There are many options when it comes to choosing a leash for your pet. It can be tempting to just pick the one that looks best, but that could be very harmful. Here are some of the most important things you'll need to consider to select the very best product for your needs:
Choosing the Best Material of Your Best Leash for Dogs That Pull
In your search for the best leash for dogs that pull, the most common materials you'll come across are nylon, leather, and chain. They all have advantages and drawbacks which you need to keep in mind.
Nylon
Nylon is the most common one, and it's largely so due to its durability and cheap price. It's great for wet environments since it's water-resistant, and because it's artificial, there's no limit to the design colors or patterns. On the flip side, dogs can usually chew through nylon over time, though the ones we've recommended here are reinforced and much stronger.
Leather
Leather is also very durable and attractive, but you'll need to keep it away from water and treat it with a leather conditioner to maintain its quality. It has a good natural give, which makes it great for handling dogs that pull. Very large dogs can chew leather too, but again, we've recommended exceptionally tough ones here.
Chain
The obvious benefit of chain leashes is that dogs can't chew them. They can be quite heavy and uncomfortable though, especially in the long-term which makes them a bad fit for all but the largest dogs.
How to Select the Perfect Length
All of the products we've recommended in this article have ideal lengths for most dogs, but you might have special needs so here's a breakdown of the length options and what they're best for:
6ft
This is the most common length, and it's great for walks in places with less traffic because it allows your pup room to explore while making it easy for you to exert control where necessary.
4ft
This length works best for situations where you need more control, such as busy streets. It's also good for getting your puppy accustomed to leashes.
8 to 10ft
Ideal for training your dog or when you're in large open spaces where there's little danger of encountering other people or getting the leash tangled around anything.
Frequently Asked Questions
What are long-line leashes
They are extremely long leashes of up to 150ft, used mainly by pro dog trainers. They help ensure that you can teach your dog across long distances without the risk of losing contact with the dog.
How do Adjustable Leashes Work?
Some leashes allow you to increase or reduce their lengths to accommodate different needs. The most common form is retractable leashes, two of which we'll highlight below. You can also get traditional ones with loops or clips for length adjustment.
Other Dog Leashes We Reviewed
Retractable Leashes
Training Leash
Retractable Leashes
Peteast Retractable Leash Small Breed, 360° Tangle-Free
No products found.
Retractable leashes are a very great option if you're looking for something that has all the functionality of traditional ones but with more convenience in terms of transportation and storage. This one from Peteast is a great one, with a quick lock and release feature that makes it easy to roll out or retract the length with just your thumb.
The length of the rope is another stellar feature of this product. It extends up to 6 feet, so you can give your pet as much freedom as you want, or easily draw her in when necessary. In terms of durability, the case and rope are both made from very durable material which will resist damage over time. Despite that, it's still quite lightweight, making it great for extended use.
The handle is another key area for any leash – too smooth and it'll slip off; too rough and it'll chafe your palm. This product gets the balance perfectly. The handle is designed with anti-slip features that make it easy to hold onto for long without getting any pain.
Features
Easy to operate
Single thumb button to release, retract and control the length
Durable, strong plastic casing
Anti-slip handle
Perfect for small/toy breeds. Not so much for large ones
Tangle-free
Durable zinc-alloy clip.
MigooPet Heavy Duty Retractable Dog Leash-16ft
No products found.
If you want a retractable leash but have a dog that's fairly large or you just want one with more length, this one from MigooPet is ideal for your needs. The first thing you'll notice is that it has a whopping 16 feet of length, so you have all the options in terms of how much freedom you want to give your pet.
It's made from strong and durable nylon ribbon which ensures that even the most energetic dogs can't damage it with pulling. The casing is also very durable because it's made from ABS plastic. That means you can be sure of getting many, many years of heavy use out of this product.
The release and retraction system is great as well. Using one hand, you can easily adjust the length without worrying about tangles due to the design of the rope and the 360-degree rotation it allows. In terms of ergonomics, the handle is made from a specially designed rubbery material that provides a firm, comfortable grip.
Features
Extra-long to suit all needs
Easy release/retraction control
Stong and durable leash and casing
Comfortable, anti-slip handle
Tangle-free design
Training Leash
ThunderLeash No-Pull Dog Leash
No products found.
If you want the best leash for dogs that pull to train your dog with, it'll have to be something that's very durable to withstand all the jerking and chewing. On the other hand, it'll have to be very comfortable to allow your pet to get used to the idea of a leash. This product fits the bill perfectly. It's designed to help dog walkers provide positive reinforcement to shape your dog's behavior effectively.
It's easy to put on your dog without any time or effort wasted making adjustments or fitting. The product is long enough to allow some freedom but not so much that you'll be at risk of losing control of your dog, especially since he isn't used to leashes yet. It's made from durable material as well, strong but wide and smooth to allow for even distribution of pressure and no discomfort to your dog.
The handle is specially padded to make sure it doesn't abrade your hand even when your pet is pulling roughly. You can also get it in multiple sizes, depending on the breed and weight of your dog. That's great for getting the perfect, most comfortable fit for your particular dog. Fido will thank you for it, we promise.
Features
Strong, durable material
Wide, smooth surface for even pressure distribution
Very comfortable for dogs
Padded handle for comfort over long walks
Versatile – Can be used as a no pull dog harness or leash
The material provides feedback which discourages pulling
Conclusion
Overall, it's clear that having the best leash for dogs that pull can provide major benefits whether you're a dog trainer or just want to walk your puller pups. With the buying guide to explain all you need to know and our recommendations of the best picks in various categories, you can make your choice, place the order and be sure of getting a stellar leash in no time at all.
Got any suggestions? Comments? Drop us a line below!
Continue reading:
The 8 Best Dog Leash For Large Dogs – Get Hold Of Your Giants!