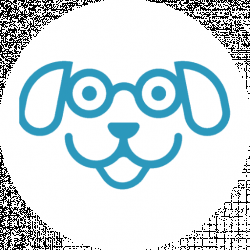 Latest posts by Scout Knows Team
(see all)
If you have a dog, you should know that keeping it at its optimum weight is imperative for ensuring your pet is healthy. Sometimes, too much chowing and lack of exercise make a dog overweight. Other times, though, your pup may have the opposite problem – being underweight. In this article, we will review the best dog food for weight gain.
Being underweight can be caused by a variety of things – illness, injury, changes in nutrition, a recent stint as a stray, or perhaps simply not liking the food they are eating. Yes! Pups can be fussy eaters too.
Whatever the reason for your dog needing to gain weight, the best way to help them is to get them eating healthy, natural, high-calorie dog food. Pet food has caloric value just like human food, and if you want your pup to buff up without doing anything drastic, switching over to one of these foods is your best option.
Top 5 Rated Best Dog Foods for Weight Gain
| Recommendation | Dog Food |
| --- | --- |
| Top Choice | No products found. |
| Runner Up | No products found. |
| Budget Choice | No products found. |
| Best Grain-Free | No products found. |
| Best Puppy Food | No products found. |
Our Top Pick: Crave Grain-Free Dry Dog Food
For dogs a year old and upwards, Crave is a fantastic choice to pack on the pounds. Packing a punch of 34% protein per helping, this food should appeal to even the pickiest of eaters. With flavors like beef, chicken, lamb and venison, and salmon and ocean fish, there will be something for your pup to like.
Crave is inspired by the diet of our furry friends' oldest ancestors – the wolf. It is rich in protein, which is the key ingredient when it comes to gaining weight. They fill out their food with quality carbs to give your pup the energy they need and pride themselves on being all-natural – no artificial flavors or preservatives.
Of course, you should always remember that dogs have their own natures and likes and dislikes just like humans. It is possible your pup may not like the selection you make for them. If you're keen to try Crave, it may be worth beginning with a small bag and upgrading once your pup shows you how much they love it!
Pros:
Free from preservatives and artificial flavoring
High in protein
Filled out with high-quality carbohydrates
For dogs 1 year and older
Comes in 3 different size bags
4 flavors to choose from
High-quality ingredients
Affordable
Cons:
Can have a strong smell (especially the fish flavor)
Not for puppies younger than a year
Our Runner-Up Pick: Bully Max High-Performance Super Premium Dog Food
No products found.
With a four-and-a-half star rating on Amazon, Bully Max is a reputable brand for helping your skinny pup bulk up. Coming in at 30% protein and 20% fat, this calorie-dense dog food will have your pup tipping the scales in no time.
They are all natural, contain no wheat or soy, and pack a whopping 535 calories into one cup. With around 50 servings per bag, you'll get your money's worth. Bully Max is great for helping an underweight pup put on some weight and muscle but is also widely used as a muscle mass and weight gainer for dogs who compete professionally.
It is advised to introduce it slowly if you are changing your dog's food brand. Half new and half old is a good way to begin until you can do away with the old food completely. This will also give you a good idea of whether or not your pooch (and their stomach) likes it!
Pros:
Plenty of servings per bag
Appropriate for all breeds
High in protein and fat
Vet-formulated and approved
Good quality ingredients
Well priced for the number of servings
Great for performance pets
4 weeks and upwards
Cons:
No variety in flavor
Customer service has some not-so-great reviews
Best Budget Pick: Purina Pro Plan
Purina is a well-established and trusted brand. Reputation makes a big difference, so you can count on these guys to make sure your pup gets some high-quality feeding! They come in at our budget pick, as they offer the largest sized bag at a price close to what others ask for half the size.
Your pup will be spoiled for choice when it comes to flavors, and in addition to meat and rice (high-energy, easily digestible carbohydrate), Purina contains live probiotics to promote gut health.
With 26% protein, this is a little less than some others but it still perfectly adequate to add some weight onto your scrawny pooch. Your pup will also get a healthy dose of vitamin A and omega-6 fatty acids, keeping their coat looking sleek and shiny too! Remember, as with any food, test it first. Some pups have more sensitive stomachs than others!
Pros:
Well-priced
Variety of sizes available
Choice of flavors
26% protein
Contains vitamins and minerals and omega-6 fatty acids
Also contains live probiotics
Well-trusted brand
Quality ingredients
Cons:
Some review of dog's breath being bad after eating this food!
Best Gluten-Free Dog Food For Weight Gain: Merrick Grain-Free Dry Dog Food
No products found.
Just like humans, some pets have stomachs that are sensitive to certain ingredients. Merrick's offers a grain-free option with no gluten, guaranteed to go easy on your pet's tummy.
Available in a range of flavors, with real meat being the prime ingredient, this dog chow is great for weight gain. It's bulked up with real veggies, and contains omega-3 and -6 fatty acids, as well as vitamins for healthy joints.
With 422 calories per cup and all natural ingredients, you can't go wrong with Merrick's! Protein and healthy fats make up 70% of this recipe, so you can be confident your dog is getting a good, well-rounded meal every time. They also offer an option with no poultry by-product, for those pets who may have sensitivities to it.
Pros:
Affordable
Quality ingredients
Variety of flavors
Comes in a few sizes
Grain and gluten free
Contains fatty acids for a shiny coat
Vitamins included for joint health
Wet food also available
Cons:
Some dogs can still be sensitive to it, even though it is grain and gluten free
Best Puppy Food For Weight Gain: Nutro Ultra Puppy
No products found.
If you have a puppy that is underweight, some of the options above may not be the best for their little stomach. Nutro Ultra Puppy is specifically formulated for puppies and contains a mixture of healthy proteins from chicken, lamb, and salmon.
It has been formulated to meet the needs of growing puppies, and is filled out with a range of superfoods such as kale, coconut oil, and berries. There are different options based on breed and size, as well as guidelines on how much to feed your pet. They do also have an adult option if your almost-adult pup loves it so much!
You can rest assured that your puppy will be getting good food that meets it's nutritional requirements and will start putting on weight in a short time! Non-GMO ingredients also make this a super healthy option.
Pros:
Affordable
Non-GMO ingredients
Size and breed-specific options
Wet food also available
Quality protein blend
Approximately 26% protein per serving
Cons:
Some reports of pups having bad breath on this food!
---
Buyer's Guide
If you are the owner of a skinny or scrawny pup and you'd like to get some weight on them, you may be wondering where to begin when it comes to choosing a food. Here are some guidelines on choosing the best dog food for weight gain.
How to Choose the Best Dog Food for Weight Gain
Check the crude protein content
Protein is the most important ingredient when it comes to quality, nutritionally valuable food for your pet. 30% and upwards is a good count for dry food. To find wet food with more than 10% protein can be difficult, but they do exist!
Check the fats
The fat content should be second to protein. This should be less than the amount of protein, but still a significant number – around 50 – 55% of the protein.
Check the calories
Once you've established that the calories are mainly made up of proteins and fats, you want to be sure that your pup is getting in more calories than they are spending during the day. Of course, it's not likely that you will know how many calories your dog is burning, so the higher the calorie content (with a good percentage being protein and fats) the better.
How To Feed Your Pup
This may sound like a no-brainer, but it isn't always as straightforward as you may think. If you're taking steps to help your pet gain weight, your goal should be to increase their total daily calorie intake. Once you've changed over to a high-protein, high-calorie food, you need to decide how often to feed your pup.
If your dog is used to being fed twice a day, you can keep it up and see if it makes a difference with the high-calorie food. You can also try to feed them more smaller meals throughout the day, instead of two bigger ones. Adding some high-calorie snacks between meals may also help.
Frequently Asked Questions
How do I know if my dog is underweight?
The first thing you need to do is a visual check. Can you see any protruding bones? These are usually most noticeable on the ribs, shoulders, and hips. Some canine breeds have naturally less fat in these areas, so be discerning.

Other telltale signs are behavioral in nature. If your pup has low energy, a poor quality coat, bad eating habits, or seems depressed and lethargic, these can all be signs of not having enough weight or muscle mass.
What are the causes of low body weight?
A reduction in body weight can be caused by various things, some of which are rather serious. Disease is the number one cause in previously healthy dogs, and injury can also contribute, especially if it makes eating painful or difficult.

If your dog has lost a significant amount of weight, you should consult a veterinarian and do some tests. Weight loss is usually a symptom, rather than a condition itself.

Of course, you may just have a fussy little eater on your hands, so it is advisable to try out a couple of different foods (wet and dry, different brands) if your pet has no other signs of illness or injury.
Other Weight-Gain Dog Food We Reviewed
Best Wet Dog Food For Weight Gain
Dog Treats That Help Promote Weight Gain
Best Wet Dog Food For Weight Gain
Ketogenic Pet Foods Dog Food
No products found.
Some pups prefer wet food to dry food. Others like it mixed. Some wet foods can be just as effective as dry kibbles at helping think pups put on weight, and this offering from Ketogenic Pet Foods does just that.
With 44% protein and 28% fat, this tasty food will have your pup filling out before your eyes. It also contains micronutrients and healthy oils, helping keep your pup's metabolism working as it should.
Features:
Available in a range of flavors
High protein and high fat
Healthy micronutrients and oils
No starch products
Affordable
Zignature Canned Dog Food
No products found.
Zignature is a slightly less well-known brand, but one of the few on the market that has a significant protein dose. These guys have earned a 5-star rating from Dog Food Advisor, due to their high-quality recipes and roughly 44% protein count.
Plus, their food comes in funky flavors. Turkey, lamb, venison, and salmon are for less adventurous eaters. Pups who may want something different have the options of duck, catfish, pork, whitefish, goat, guinea fowl, and even kangaroo. This food is worth a try, mate!
Features:
Extensive and interesting flavor options
High protein and fat content
5-star rating from Dog Food Advisor
Decently priced
High quality ingredients
Dog Treats That Help Promote Weight Gain
Sometimes it works better to feed your pup some tasty treats in between meals that up their calorie intake. Peanut butter is one that you probably already have in your cupboard. It contains good helpings of both protein and healthy fats and oils, making it a great dog treat.
If you like the idea of feeding your pup snacks instead of more food and you'd like to get your pup something different, check out these interesting snack options:
Tomlyn High Calorie Nutritional Supplement
No products found.
This snack comes in a tube as a gel and is used quite often to rehabilitate pets who are ill or struggle with digestive upsets and are having trouble eating. It's high-calorie, tastes amazing (so we've heard), and gives your pup a bit of an amino acid and vitamin boost.
Although this treat works wonders for puppies who may struggle to eat, be wary of giving your pet too much of it in one go. Take it easy and make sure their stomach can handle it, and use it in conjunction with a healthy, balanced diet as far as possible!
High in calories
Affordable
Vet-formulated
Easily digestible
Helps for pets who struggle to eat
Works with puppies and older dogs
Bully Max Performance Chews
No products found.
These treats are often used as supplements for dogs who perform or compete in athletic events. They are highly effective at building muscle, and when used in conjunction with your pet's everyday diet they can be a great help for bulking up your underweight pup.
Remember, these should be used as a supplement to a well-rounded diet. Your skinny pup needs a good combo of protein, fats, and carbohydrates to ensure that their weight gain is healthy and easy to maintain, and they have enough energy throughout the day!
Vet-approved
All-natural (be wary of similar treats containing steroids!)
For dogs 12 weeks and older
They offer "Full Label Disclosure" – honesty is the best policy!
Slightly high price
Earthborn Holistic Earthbites
No products found.
Grain-free, gluten-free doggy chews have never been so healthy! Moist and packed with vitamins and minerals, these treats are delicious and come in a few flavors.
They are great for all dogs – large breed or small, older dogs or young pups. Their soft chewiness makes them easy for even the weakest pups to enjoy these treats. You can buy these in a pack of three to ensure your pooch has a selection of flavors!
Various flavors available
Gluten-free and grain-free
Soft and chewy
Appropriate for all ages and breeds
Resealable packaging
Well-priced
Conclusion
We see plenty of advice out there for overweight dogs. How to optimize your pup's diet to lose weight, reduced calorie pet food, and piles of info on how obese dogs suffer health problems others don't.
Underweight pets are almost as much of a problem, though, and it is even easier to fix than an overweight pet. As dog owners, we naturally want our pets to be as healthy and happy as possible, and being underweight can severely hamper your dog's health and wellbeing.
Feeding your dog a high-protein, high-fat food with plenty of vitamins, minerals, and amino acids will go a long way to ensuring healthy and steady weight gain. It's a win-win situation – you have a healthy, happy dog, and your dog has a healthy, delicious meal!
Continue reading:
10 Best Weight Management Dog Foods (Updated 2022)
Beneful Healthy Weight Food Review