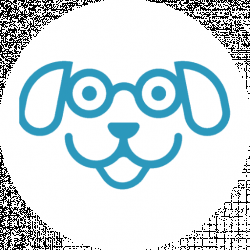 Latest posts by Scout Knows Team
(see all)
If you're the proud pet owner of a giant breed, you should be aware that they have dietary requirements that differ from the smaller breeds out there. Giant breeds typically don't live as long as their smaller counterparts, so making sure you get the best giant breed dog food is a must to keep them as healthy as possible.
These pups were originally bred as working dogs. Some were war dogs, others hunting dogs, and of course, all of them offered the added benefit of security. Nowadays, these enormous lovable fluffballs are just another member of the family, so make sure they get the healthiest nutrition they can to sustain those big bodies!
No products found.
Giant breeds tend to grow very rapidly physically but take longer to reach adulthood than smaller breeds. This is something to be aware of if you have a giant puppy. You may have to keep them on puppy food for longer than you might expect, as they are still growing into themselves! They will still be big babies for up to 2 years (food-wise… character-wise depends on the pup!)
We will review some of the best giant breed dog food out there right now, as well as defining what is really classified as a giant breed (as opposed to a large breed) and why these big pups need the nutrition they do. Although some of the food options on this list may say large breed, they contain the necessary nutrients to keep your giant healthy.
Top 5 Rated Giant Breed Dog Foods
| Recommendation | Dog Food |
| --- | --- |
| Top Choice | No products found. |
| Runner Up | No products found. |
| Budget Choice | No products found. |
| For Puppies | No products found. |
| For Senior Dogs | No products found. |
Our Top Pick: Wellness Core Natural Grain-Free Dry Food Large Breed
Wellness Core has been hailed as one the best on the market by DogFoodAdvisor, receiving a 5-star rating and a glowing review. This formula is comprehensive and covers all your large (giant) dog may need from their food.
It is natural, free of grain and wheat products, high in quality protein, and contains good doses of glucosamine, and chondroitin to keep those joints strong and flexible. This particular food also comes in a slightly larger kibble size than average, to prevent your pup scoffing his food too quickly. If you're changing over from a type of food containing grains, introduce this slowly to give your dog's tummy time to adjust.
The high meat and meat meal content of this food makes it dense and healthy, and the addition of green vegetables adds a boost to your dog's immune system. Although Wellness Core may be slightly more pricey than others, it is well worth the buy. Your furry friend will thank you!
Pros:
High-quality ingredients
No grain or wheat products
Free from by-products
Contains joint-protecting supplements
Large kibble size to prevent eating too quickly
Contains vitamins, minerals, and probiotics
Cons:
Pricey! (but you know what they say – you get what you pay for!)
Be sure to buy from a reputable seller
Our Runner-Up Pick: Blue Buffalo Freedom Grain-Free Natural Adult Large Breed Dry Food
No products found.
Although this food is labeled for large breeds, it contains all the necessary nutrients for a giant breed. Grain-free, natural ingredients, and no chicken by-products, this is a great quality food to be feeding your pet.
With high-quality protein, glucosamine and chondroitin to support joint strength, a blend of calcium and phosphorous to promote strong bones and teeth, and fatty acids and essential vitamins to keep the immune system healthy, this is a well-rounded meal for your gigantic pooch.
As giant breeds often suffer heart trouble, Blue Buffalo also include taurine in their formula, which is an amino acid to promote cardiovascular health. Their unique "Lifesource Bits" are a blend of antioxidants, vitamins, and minerals for an extra healthy boost.
Pros:
Variety of flavors
Grain-free
High-quality protein
All-natural carbohydrate
Their "Lifesource Bits" contain essential vitamins and minerals
Supports joint health
Promotes heart health
Cons:
As with others, be wary which supplier you buy from
Slightly more pricey than some others
Best Budget Pick: Purina Pro Plan Adult Giant Breed Formula
No products found.
As dog food brands go, Purina is one of the best and most well-known on the market. They are also one of the few who caters very specifically for giant breeds as opposed to simply "large breeds." They come in as our budget pick as their bags are larger than most, meaning more bang for your buck!
Although the flavor and size option for giants are slightly more limited than the rest, this giant-focused food contains 26% which is perfect for big pups. It is high-quality real chicken protein. 12% fat is also a decent number, and the added bonuses of glucosamine and EPA (an omega-3 fatty acid) make this an excellent option for pets 100 pounds and upwards!
It also comes in an extra-large kibble size so your giant doesn't have to attempt to slurp up tiny pellets. Now if that consideration doesn't make you choose these guys, I don't know what will!
Pros:
Affordable
Giant-breed specific!
Reputable brand
26% protein, 12% fat
Bigger kibble size for easy eating
Contains glucosamine for joint support
Omega-3 fatty acids for optimal health
Cons:
Limited flavors and sizes
Make sure to buy from a reputable wholesaler – some have had complaints about service
Best Giant Breed Dog Food For Puppies: Orijen Large Breed Puppy Dry Food
No products found.
Orijen large breed puppy food is a fantastic dry pet food for a growing fluff's health. Although their packaging says large breed, their puppy formula is highly effective for giant breeds as well. Pups need slightly more nutrients than adults, and Orijen provides for that in this diverse pet food.
This high-quality, grain-free puppy food is packed with protein (around 38%), healthy carbohydrates (fruits and vegetables), and guarantees NO grain, tapioca, or plant protein concentrates. Orijen also prides themselves on their "WholePrey" diet, based on what our pet's ancestors used to eat in the wild. Their protein sources include fresh meat, cartilage, and organs to give your pup a well-rounded, natural meal.
Pups with sensitive stomachs or a sensitivity to poultry by-products may not be so keen on this one, but if your little giant is not too fussy, Orijen is a great option.
Pros:
Diverse, whole-food formula
Grain-free and tapioca-free
Quality ingredients
All-natural and " biologically appropriate"
High-protein
Contains omega-3 and -6 fatty acids
Glucosamine content is 600mg/kg
Cons:
Highly priced
Not advisable if your puppy is not active
Be sure to buy from a reputable seller – some can be less dependable
Best Giant Breed Dog Food For Senior Pups: Wellness Core Natural Grain-Free Dry Food Senior
No products found.
Just as puppies have slightly different requirements to adults, senior fluffs' needs should be considered before buying them the standard food. The Wellness brand is a highly reputable one, and this is their offering for older pets.
As dogs get older, they can develop more sensitive stomachs. Wellness Core Senior is a grain-free, all-natural product with no meat by-products, allergens, or artificial flavors. They focus on keeping it high-protein, superfood-rich, and supplemented with essential fatty acids, oils, and vitamins and minerals.
In addition to good doses of glucosamine and chondroitin, the caloric and fiber levels have been optimized to go easy on your senior pup's metabolism.
Pros:
Formulated specifically for senior animals
Reputable brand
Grain and allergen free
High in protein
Contains essential oils, fats, vitamins, and minerals
Cons:
Slightly pricey
Medium-sized kibble can be hard for some older dogs to chew
---
Buyer's Guide
Giant breeds are some of the most fascinating, eye-catching, and amazing dogs. They are also often some of the most misunderstood, at least in terms of what they need to keep them going.
Their huge bodies need to be in prime condition to keep up. Just the sheer size of them takes a toll on their bodies, so feeding them correctly is vital to make sure they have the best chance of a healthy life.
We also had a chance to review Pro Pac Ultimates Large Breed Dog Food that is also suitable for your big dogs.
What Makes A Dog A Giant Breed?
This is a topic of much debate in the doggy world. There are no universal criteria separating the larges from the giants. Wikipedia tentatively suggests that giant breeds may be any one that grows to over 50kg (110lb), although that can include some bigger large breeds such as Labradors.
For the purpose of this article, we have defined some criteria that seem to be accepted and would put a pup on the giant side rather than large. Both of these criteria being met almost certainly defines your pup as a giant!
Average adult weight 110 pounds or above
Height (adult) 24 inches or over
If your pooch meets both of these criteria, you most likely have a giant breed pet! If they weigh 100 plus pounds but are shorter than specified, you may need to find out if your pup is overweight. Perhaps they are tall but don't weight as much. In this case, they may be underweight and need some feeding up! Do your research before deciding though.
Why Giant Breeds Need Specific Nutrition
The Association of American Feed Control Officials (AAFCO) publish yearly nutritional guidelines for pet foods. All pet foods must meet AAFCO's standards. In 2016, they brought in new guidelines for giant breed pets (AAFCO classifies adult pets of 70 pounds and over as giant breeds). The reason for these new guidelines is that giant breeds need more of certain vitamins and minerals than other smaller breeds.
Giant breed dog food is typically less calorie and nutrient-dense than others, and for good reason. The larger the breed, the slower their metabolism. Also, because of their lanky frames, any excess weight can put a strain on bones and joints. When looking for the best giant breed dog food for your pup, you should take note of the following:
Protein content – according to AAFCO, an adult dog requires 18% protein, while a growing puppy needs around 22%
Fat – giant breeds should stick to around 8% fat in their diet
Carbohydrates – A blend to keep your pup's energy up.
Calories – bigger animals have slower metabolisms, and especially for giants who tend to have less energy. Too many calories add too much weight to their skinny frames. A good guideline is 20 calories per pound per day. Of course, use your discretion.
Calcium content – Too much calcium can cause your pup's bones to become too brittle. While calcium is essential to have for bone growth, AAFCO recommends 2.0 to 4.5 g calcium per 1000 calories. Be sure to check this before buying food!
Phosphorous content – This should be considered as a ratio to calcium. Use this calculator to check that the levels are correct on your pup's food.
Glucosamine – This assists in keeping your giant pet's joints strong and supple.
Other – Vitamin D, omega-3 fatty acids, and healthy oils should be present in your dog's diet.
A List of Common Giant Breed Dogs:
If you still aren't sure where your pup stands, here are some of the most common giant breeds in the US:
Frequently Asked Questions
How do I know if my pup is a giant or a large breed?
If your (adult) dog is taller than 26 inches and weighs more than 110 pounds, it is almost certainly a giant. If you are unsure whether your puppy is a large or a giant, you may have to consult your vet and see if they can give you an estimate on how much your pup might weigh at maturity.
Can I feed my giant breed any pet food, or does he need special food?
While you can feed your giant breed regular large breed food, sometimes this doesn't quite do it for them. To keep your giant in optimum health, it's recommended to give them food that is specifically formulated for them.
What are some health issues giant breed dogs can suffer from?
Giant breed dogs' bodies tend to take more of a beating than small breeds, due to their sheer size. This can lead to problems such as orthopedic disease (bone disease), joint weakness and issues (such as hip and elbow dysplasia), and arthritis.

They can also suffer from heart problems such as cardiomyopathy (the heart becomes too weak to pump blood effectively through their large body), hypothyroidism (a hormone condition), and gastric torsion (more common in giant breeds with protruding, deep, narrow chests).
Other Giant Breed Dog Food We Reviewed
Wet Food For Giant Breeds
Snacks to Supplement Your Giant Breed's Diet
Wet Food For Giant Breeds
Nutro Premium LOAF Adult Canned Wet Food
No products found.
While you don't have to feed your dog wet food, some pups might prefer it for taste or practical purposes. If your pet struggles to eat dry kibbles wet food is a good option. Otherwise, mixing the two can be helpful or can just give your furry friend something a bit different now and then.
Nutro makes quality food, and their canned food would go well with any dry dog food (although it is most likely created with their own food in mind). Their recipe contains high-quality, non-GMO ingredients, and they are adamant that there is no soy, corn, wheat, poultry by-products, or artificial flavors or colors. It also contains 8.5% protein, which is perfect as an added little bonus to your dog's diet.
Features:
Easy to eat
All-natural
Non-GMO ingredients
No chicken by-products
8.5% protein
Snacks to Supplement Your Giant Breed's Diet
Earthborn Holistic Earthbites
No products found.
These little chews are great for between-meal snacks. They contain all of the good stuff needed to keep your giant healthy and satisfied. Make sure to select the Hip and Joint variety, and the Skin and Coat – these ones have extra vitamins and minerals to keep your pooch supple and shiny.
Features:
Grain-free and gluten-free
Contain Glucosamine and Chondroitin Sulfate (for joint health)
Include balanced Omega-6 and Omega-3 fatty acids (for healthy skin, coat, and immune system)
Added honey gives a healthy sweet boost
Well priced
Conclusion
As pet owners, we want our pups to be in great health, whatever size they are. Giant breeds were originally bred to be hard working dogs, and although they no longer have to toil like they used to, it is imperative to keep them healthy. This begins with the diet!
This list is by no means an exhaustive one. You should do the research to find the best giant breed dog food that works for you and your pup. Dogs with sensitive stomachs may benefit from something grain-free, and older dogs may prefer wet food.
Whatever you choose, make sure the nutrients are going to give you furry friend what they need. If you choose something that's not on the list, let us know! Use this space as a platform to let us know what works for you and your pup. If you choose to use one that we recommend, leave us a comment on this article. We like to hear all sorts of feedback, so don't hesitate to let us know! Happy feeding!
Continue reading:
Gentle Giants Dog Food Review (Buyer's Guide 2022)