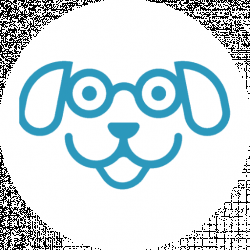 Latest posts by Scout Knows Team
(see all)
Did you know that the best giant breed puppy food isn't necessarily the same as the best food for large breed puppies? Or giant breed adult dogs, for that matter. Your little giant needs quite a specific formula to ensure that they grow up healthy and strong.
No products found.
A giant breed dog's body needs a slightly different mix of nutrients than other breeds. To be sure that you're feeding your pup an adequately nutritious diet, we've made up a list of the best giant breed puppy food on the market at the moment for you to take a look at.
We'll explain why these foods are good for your little big fellow, what they contain, and what giant breeds really need in order to grow up the right way.
In this complete buyer's guide, we'll go over the specifics of our favorite food brands. We'll look at the pros and cons, and help you figure out which one is the best choice for your fur baby. We'll share real reviews from other pet owners in order to give you the most accurate idea of what to get.
Top 5 Rated Best Giant Breed Puppy Foods
| Recommendation | |
| --- | --- |
| Top Choice | No products found. |
| Runner Up | No products found. |
| Budget Choice | No products found. |
| Wet Food | No products found. |
| Glucosamine-Free | No products found. |
Our Top Pick: ORIJEN Puppy Large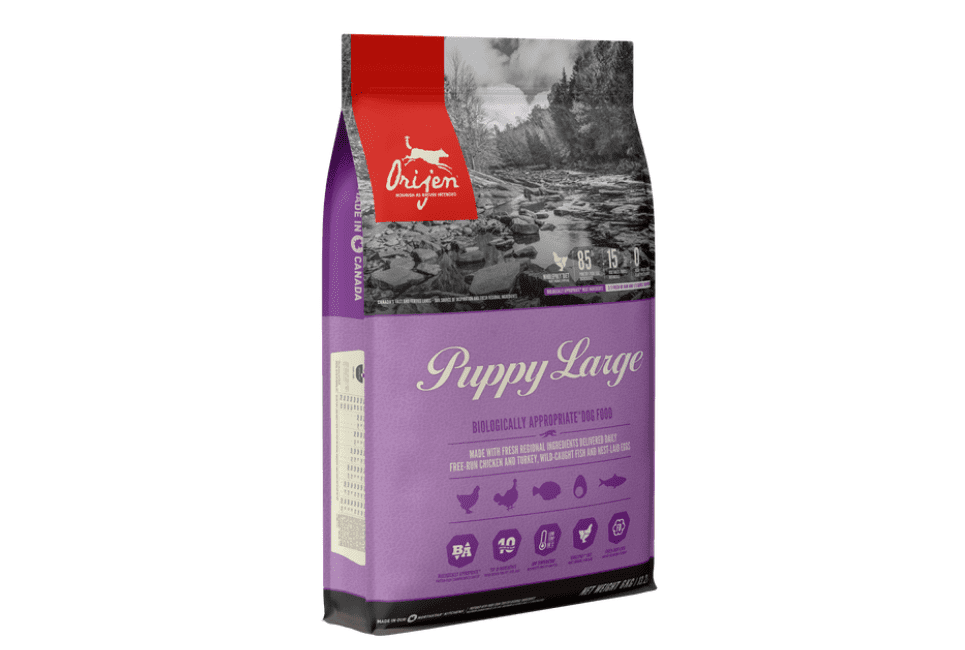 While this is named for large breeds, it contains all the right stuff for a growing giant dog's diet. ORIJEN is a reputable brand, and this food consists of natural ingredients, is rich in protein, and contains vital vitamins and minerals.
This grain-free puppy food uses protein from 6 different sources and is made up of 85% protein, 15% vegetables, and zero corn, wheat, or other grains. With the added oils, fatty acids, and supplements (including glucosamine for happy joints), this is a well-rounded puppy formula for growing giants!
Pros
High calorie
High in protein
All-natural ingredients
85% meat inclusions
Grain-free
Added essential vitamins
Cons
Slightly more pricey than some
Make sure to buy from a reputable seller
Our Runner-Up Pick: Merrick Grain-Free Dry Dog Food
No products found.
As you can tell by a 4-star rating from over 3000 reviews, Merrick is a superb dog food brand, and you won't be disappointed by their offering. You will need to go and select the puppy food option specifically, which comes in chicken or beef flavor. If you do want to feed your pup a different flavor, the non-puppy-specific choices contain ingredients that are more than okay to meet an expanding giant pup's needs too!
With real de-boned meat as ingredient number one, and a variety of healthy vegetables including potatoes, peas, and sweet potatoes, your pet will be eating human-grade, healthy food. A protein count of 28% is slightly lower than some but more than adequate, and the additions of glucosamine and chondroitin make Merrick's a perfect choice for your puppy's nutrition.
Pros
High in protein (although lower than some)
Quality carbohydrates
Omega-3 and -6 fatty acids added
Glucosamine and chondroitin included
No poultry by-products
Contain DHA (puppy versions only!)
Cons
Best Budget Pick: Purina Pro Plan Focus – Large Breed Puppy
No products found.
Although this particular food says a large breed, the nutritional value is suitable for giants as well. Purina consistently takes our budget spot, as you won't find the same sized bag and same great nutrition for the same price anywhere else!
Don't mistakenly think that "budget" means you'll be getting the less good stuff – this is high-quality dog food made from real chicken, which accounts for its high protein count. With great glucosamine and calcium levels, and added DHA (from fish oil) to help the brain and eye development, this is packed full of nutrients your giant needs.
Just be sure to select the right one on Amazon – some of the other options lack glucosamine and calcium and are intended for smaller breeds.
Pros
Very affordable
High-quality
Quality protein
Trusted dog food brand
Added glucosamine
DHA supplement included
Bite-sized kibble
Antioxidants to support the immune system
Cons
Not many flavor options (others are for smaller breeds)
Best Wet Food For Giant Breed Puppies: Nature's Variety Instinct Original Wet Canned Dog Food
No products found.
Nature's Variety is the company behind Instinct pet food, and are well-known as being a great raw dog food brand. While feeding your dog dry food is the way to get the most protein and calories in, wet food can be a nice accompaniment to their kibble, and can also help pups who may be fussier eaters.
This wet dog food is made up of 95% meat (chicken, turkey, and liver), and 5% vegetables. While this may sound like very high protein, it comes in at around 10%, which is why this is best used in conjunction with other high protein food. You are guaranteed great nutrition with Instinct, though, and this grain-free food is as natural and healthy as they come.
Pros
Various flavors available
Contains a protein blend
Reputable brand
High-quality, healthy ingredients
Based on your pup's ancestors' diets – all natural
Cons
Slightly pricey
Be aware of buying from dodgy sellers
Best Glucosamine-Free Food For Giant Breed Puppies: Blue Buffalo Wilderness Puppy Large Breed Dry Dog Food
No products found.
Although glucosamine is highly useful for keeping your tiny giant's joints tough from the start if you would prefer to feed your pup something that has no added glucosamine, this is a great choice. Blue Buffalo is a reputable brand, and is packed with high-quality protein to promote strong muscles, DHA to encourage healthy brain and eye growth, calcium and phosphorous to strengthen bones, and includes Blue Buffalo's special LifeSource Bits – a mix of anti-oxidants, vitamins, and minerals that are processed slightly differently to the rest of the kibble, and help immune health.
With 30% protein, and totally free of grains, poultry by-products, corn, and artificial colors and flavors, you can be sure you're getting quality stuff with Blue Buffalo!
Pros
Affordable
High-quality protein (30%)
Grain-free
No poultry by-products
Contains LifeSource Bits with vitamins and minerals
Cons
---
Buyer's Guide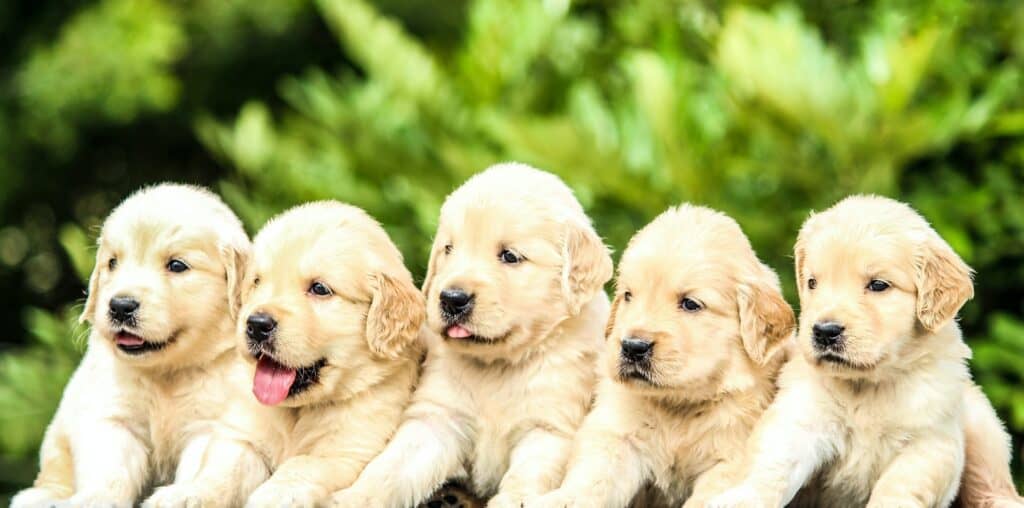 A giant breed is a whole different thing to a large breed, in a few different ways. These enormous pooches were originally bred either as hunting dogs (sleek and fast) or as war assistance dogs (strong and sturdy).
Whatever their original purpose, these lovable giants were made to work, and so their bodies need to be looked after and kept in working condition, even if they are now simply just a large furry member of the family.
Here are some things that you will need to think about as a giant breed dog owner. Some are straightforward, and others you may not have considered before, but they all make a difference when it comes to choosing the right food for your dog.
Differences Between Puppies And Adult Dogs
Puppies are still in that clumsy, chewing stage, but they're also in a growing stage. They need slightly different numbers than adult dogs when it comes to nutrients and calories.
Although adult dogs can be just as active as puppies, the calories they consume go entirely towards energy and digestion. Puppies' bodies need some calories for energy and digestion and some for growth, so it's logical that they need a decent amount of calories in their food.
The caloric value of their food should also be packed with as much nutrition as possible – no empty or wasted calories! They should also be fed more frequently (but in smaller amounts) than adult dogs.
AAFCO has a set of standards for puppy food and adult food, and you can have a good look at that here. It shows the difference in protein, fat, and various other vitamin and mineral needs that puppies and adult pets have. Puppies need slightly higher protein and fat numbers than big pups do, to accommodate their growing bodies.
Nutritional Needs of Giants vs Large Breeds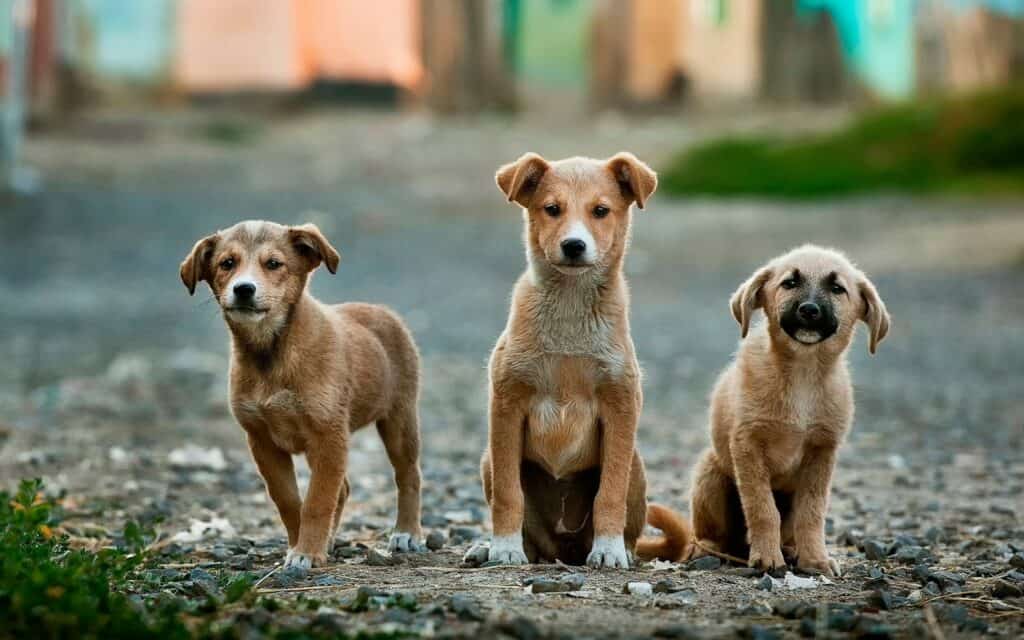 Although giant breeds and large breeds may seem quite similar, their bodies are built slightly differently. Giants come in two types – thin, slight, and skinny (think Great Dane puppy), and heavy, strong, and sturdy (like a Mastiff).
Whichever of the two categories your big pet falls into, there are two things that need to be considered when it comes to your dog's health – their joints, and their weight. These two are very much connected, as you may imagine. The heavier your dog is the more strain is put on their joints, which can lead to problems such as osteoarthritis and elbow and hip dysplasia.
Giant puppies need more protein than small breeds because they grow somewhat differently (and more!). They also need quite specific calcium numbers, to ensure that their bones grow strong, but not brittle. They need protein to build strong muscles to support the joints.
The biggest difference between these two breed sizes comes in when they reach adulthood. Puppies need protein and fats for growth, and calories for energy, regardless of what size they are. Both large and giant breeds need a little supplementation in terms of bone and joint health.
Overview of Why Giant Breed Puppies Need Specific Food
Although there is not a lot of puppy food out there that states specifically that it is aimed at giant breed puppies, there are certain things that a little giant needs.
A minimum protein count of 22% (but up to 38%) – to help muscles grow and support the joints
Fat count of around 9 or 10%
A higher calorie count than smaller breeds or adult dogs
Calcium content of around 1.5% (or 3gm per 1000 calories) – to promote strong bones and joints
Phosphorous content of about 0.8% – to balance out the calcium and ensure there is no phosphorous deficiency
Supplemental glucosamine (and sometimes chondroitin)
What Does Glucosamine Do?
If you Google glucosamine, you'll find plenty of info on canine arthritis and joint health. It is often used as a supplement for dogs who are already suffering from joint problems. As large and giant breed pups are prone to these issues later in life, most foods are now being made with supplemental glucosamine to tackle this problem from the start.
It assists in strengthening and lubricating joints. In cases of very tall or very solid pets, this is something that is definitely a good idea to start working on from puppyhood.
Frequently Asked Questions
Question: What are some common dog breeds that are giants?
Some common giants include the Great Dane, various types of Mastiff, Newfoundland, Saint Bernard, Wolfhounds, Deerhounds, and Greyhounds. You can check out a more comprehensive list here.
Question: When can I switch my puppy over to adult food?
Giant puppies take around 2 years to grow to adulthood. Once they have reached about 80% of their adult size, you can switch them over. You can ask your vet about the estimated size your pup will end up being, and work it out from there.
Question: If I choose to feed raw, what foods should I avoid?
Generally, any protein is good, although some have a higher protein count per gram than others. Contrary to some beliefs, fruits and vegetables are quite healthy for your pup, except for a select few – onions, avocado, grapes and raisins, and garlic are best avoided. Here is a more fleshed-out list.
Other Giant Breed Puppy Foods We Reviewed
Snacks For Between Your Giant's Mealtimes
Best Low-Protein Giant Breed Puppy Food
Best Glucosamine Supplements
Snacks For Between Your Giant's Mealtimes
Orijen Freeze-Dried Dog Treats
No products found.
These little nuggets pack 45% protein and 35% fat into each one, making them a great snack option for your giant. A variety of proteins are included, and the treats are raw, freeze-dried, and all-natural. They come in various flavors, which you will have to search for separately on the Orijen Amazon page!
Key Features
Protein-rich
High in fat
Variety of flavors available
Biologically appropriate
Buy from reputable sellers!
Zuke's PureNZ Steaks Dog Treats
No products found.
These little jerky treats are another healthy, tasty snack for your pup that will give them a good bit of protein in each morsel. Grass-fed New Zealand beef is the main ingredient, and it includes carrots and apples for some carbohydrates. Gluten and grain-free, free of artificial colors and flavors, and made from locally-sourced, non-GMO ingredients, this is one healthy treat for between meals.
Key Features
High in protein
All-natural, quality ingredients
Gluten and grain-free
Best Low-Protein Giant Breed Puppy Food
Precise Holistic Complete Large/Giant Breed Puppy
No products found.
Although Precise Holistic doesn't have many Amazon reviews, they have plenty on Chewy and a four-star rating. AAFCO suggests around 22% protein for a growing puppy, and although large and giant breeds may need more than that, if your puppy is sensitive to protein for any medical reason, this food may be the one for them. 23% of protein is still more than enough, without being too much.
Good doses of calcium and phosphorous, glucosamine and chondroitin, DHA, and omega-3 and -6 fatty acids make this a well-rounded meal for any pet!
Key Features
23% protein (less than most other brands)
Contains essential fatty acids
Good calcium and phosphorous levels
Contains glucosamine and chondroitin
Affordable
Best Glucosamine Supplements
If your pup's food has no added glucosamine, you may want to consider using a glucosamine supplement to make sure your pet's bones joints get what they need to support a giant's body.
Doggie Dailies Glucosamine for Dogs
No products found.
These chicken flavored dog chews will not only make a great treat, but they'll also give your pooch a little joint-strengthening gluco-boost. Don't worry that it may seem geared to older dogs – giant pups need the extra joint support, but only if they aren't getting added glucosamine in their food!
Key Features
Chicken flavor
225 soft chews in a pack
Contain glucosamine, chondroitin, and other joint-fortifying vitamins
Contain Omega-3 and -6, Vitamin C and E, and fish oil
FDA-certified
Offer a full refund if you are not happy with the product
2 free e-books with purchase!
Flavocin Glucosamine Chondroitin for Dogs
No products found.
These chewable supplements contain a blend of anti-oxidants and micronutrients and help promote overall immune health. They also contain glucosamine HlCl, which is said to be 99% pure. Your pup will be getting a great supplemental dose of joint-toughening stuff here!
Key Features
High glucosamine content
Contains a blend of anti-oxidants and micronutrients
60-day money back guarantee
90 tablets in a pack
Vetiq Maximum Strength Hip & Joint Soft Chews For Dogs
No products found.
Vetiq Soft Chews come recommended by vets, and contain glucosamine, MSM, and Krill to help strengthen your pup's joints. One serving is 2 chews, so you can use these as little treats between your pooch's meals.
Key Features
Affordable
Various sized packs available
Vet-recommended
Good mix of joint-strengthening ingredients
Conclusion
It can be hard to know what to feed your giant breed puppy, as most puppy food out there is labeled as "large breed puppy." Once you know what to look for in food, though, it becomes easier to choose something suitable for your little giant.
These are some of the best giant breed puppy foods on the market today. If you're using something different that you (and your pup!) love, and that meets all the requirements, let us know in the comments!
Continue reading:
How To Pick Out Toys For A Puppy
What You Need to Know About Puppies and Worms