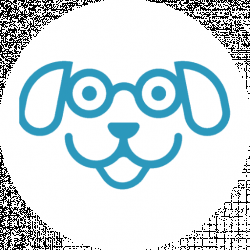 Latest posts by Scout Knows Team
(see all)
Bil-Jac was founded by two brothers, Bill and Jack, in 1947. When they came home from the armed forces during World War II, they noticed a gap in the pet food industry and decided to take a chance and create their own. That's why we're taking a look at Bil Jac dog food reviews today.
At A Glance
Started: 1947
Headquartered In: Medina, Ohio
Types of Food: Wet, Dry, Treats
Real Meat in First 5 Ingredients? : Yes
Ever Recalled? : Yes
A Deeper Dive Into The Brand
Bill and Jack Kelly, two brothers, serviced in World War II in the early 1940s. When they returned home to Medina, Ohio, they realized there were some things lacking when it came to pet nutrition. Together, the two decided to create their own dog food brand for the better of all dogs and cats as well. In 1947, Bil-Jac Foods Inc. was born with Bil-Jac frozen dog food as their first product.
However, their first dry dog food kibble wasn't released until the 1980's. The Bil-Jac frozen dog food was so great that they wanted to make sure their kibble was the same high quality. This included the treats and even later down the road, wet food.
Bill's son, Bob Kelly, is now the current president of Bil-Jac Foods Inc. He says they don't spend a lot of money on marketing and advertising their products. They just aim to do the best possible job they can do for the dogs.
What Is the Variety Of Foods They Produce?
Bil-Jac dog food has a decent variety of food options for your furry friend. They have a lot of different dry dog food formulas but only a handful of wet food options. They have a nice selection of treats that will be perfect for training or for a light snack once in a while. What their food lacks are flavor options. There's more of a flavor variety in the treats rather than the meals.
Dry Foods:
This company has a nice selection of a dry diet for your pup. They have a nice variety of different recipes and formulas to cater to all kinds of dogs. In addition, there is food that caters to small breeds, mediums dogs, or large dogs as well as puppies, seniors, or adult dogs. Special diets are taken into account as well, so nothing extra ends up in your dog's body.
Picky No More
This brand has a special diet called Picky No More for any pooch that's a picky eater. Bil-Jac believes that any pup who is a picky eater will want to eat and absolutely love these Picky No More diet. This particular product is for all sized dogs as well. You can get it for small breed, medium breed, or large breed. However, it seems as though all the breed sizes are the same. Normally, the difference would be in the size of the kibble, but it seems as though the kibble size is the same no matter what breed size it's for.
The Picky No More dry kibble only comes in the one flavor as well – chicken liver. Bil-Jac believes that chicken liver is the key ingredient that gets pups wanting more and to eat it no matter what. Chicken liver is listed within the first five ingredients. Still, there's not much variety here for your pooch.
Grain-Free
This company only has one grain-free option for your pup should they need that kind of diet. Plus, it only comes in one flavor, so there's not much variety for your pup's taste pallet. The grain-free diet has chicken as the number one ingredient and does not contain any fillers, gluten, wheat, so, or sprayed on fat.
Reduced Fat
This particular dry kibble is a reduced fat option. It's the same formula as the select kibble, but it has 30% less fat and protein to keep your pup's weight in check. Like most of the other food from Bil-Jac, however, there's only one flavor option, so there's not too much variety for your pup if they acquire different tastes.
Sensitive Solutions
Sensitive Solutions is a formula that's fit for your pup's digestive health. This particular product has gentle fiber in the recipe so that your pooch will have easy digestion of their food should they have a sensitive tummy. The only concern with this particular kibble is that it only comes in the one flavor, which is whitefish. However, whitefish is not one of the first five ingredients listed. Real chicken is the first ingredient listed, which makes it questionable at best.
Select Formula
The select formula kibble is the standard, if you will, dog food from the Bil-Jac brand. No matter the age of your pooch – puppy, adult, or senior – the select formula food is a great choice to give your furry friend all the nutrition they need. This particular recipe is vital to your pup's growth as it contains essential vitamins and minerals and also supports their immune system and more. Of course, like their other food, chicken is the main flavor not giving much variety.
Chicken (for puppies and adult dogs)
Chicken and Oatmeal (for senior dogs)
Large Breed
Bil-Jac also has dry dog food for large breed pups. These particular products are good for puppies and adult dogs, and they, of course, come in the one flavor – chicken. However, it contains so much that your pooch needs to grow. It has Omega-3 and 6 fatty acids, simple carbohydrates, and vitamins and minerals. Real chicken is the leading ingredient which is good news.
Small Breed
Like the large breed, this brand also has food for small breeds as well. The small breeds options can be for any age – puppy, adult dogs, or seniors. It comes in one flavor though has more to offer than the other recipes. The flavor is chicken, oatmeal, and yams, something your pooch will surely enjoy. This particular kibble has small bites which are perfect for your small breed to pick up and chew with ease. The first ingredient is real chicken, and it contains carbohydrates, vitamins and minerals, and Omega-3 and 6 fatty acids, plus so much more.
Wet Foods:
Giving your pup wet food is a great option to have in addition to kibble or just by itself as a meal for dinner. It adds moisture and extra flavor to your pooch's taste buds and also gives some added nutrients as well. Bil-Jac doesn't have a lot to offer when it comes to wet food, but the flavor variety is there at least.
Pate Platters
The pate platters are grain-free and gluten free, which is ideal for any pup who has a sensitive stomach or allergies. It has vitamins and minerals along with Omega-3 and 6 fatty acids. The cans are 13-oz and come in a pack of 12, though each case only has the one flavor option. There are no variety packs. Still, the flavors options are more diverse than the kibble.
Beef and Sweet Potatoes
Duck and Pumpkin
Chicken and Cheese
Chicken and Vegetables
Treats:
Dog treats are great for many reasons. They can be used to help train your pup, or they can simply be a reward or an extra quick snack for your furry friend. This company has a nice selection of dog treats for your pup.
Soft Training Treats
All of their dog treats are soft and chewy and can be used for training. There are treats that are small bites for small breeds, and there are flavors for every part of the day. For example, there's egg and cheese for breakfast and pumpkin for dessert. They also have fruit flavored treats that have the natural flavoring, though not as the first ingredient.
Chicken Liver
Peanut Butter
Banana and Peanut Butter
Chicken and Sweet Potato
Apple and Banana
Egg and Cheese
Pumpkin
Recall History
Bil-Jac has been in business since 1947 and has only ever had one recall. In August of 2012, the company pulled one particular type of their dry kibble from shelves. It was the 6-oz bags of the Adult Select Formula due to possible mold contamination. This was due to high moisture being trapped within the bags.
This brand has a lot of pet food products. Having mold within the food is nothing to take lightly, though considering they've been in business for over 70 years and they only had the one recall, that's not bad at all. Plus, when the recall happened, it was just one a certain formula of their food and only one bag size of that kibble.
Best Bil Jac Dog Foods
Bil-Jac seems to be just an okay brand. While they have real meat as their first ingredient, there doesn't seem to be too much variety when it comes to the different variants of their food. For example, the large breed kibble is typically the same size as the small breed kibble depending on which type of food you get. While they don't have a multitude of flavors, they still have a decent amount of products for you to choose from. Here are some of the best Bil-Jac dog food.
Bil-Jac Reduced Fat Dry Food For Dogs
No products found.
The reduced fat kibble formula is a great option for any pup who needs to have a little weight control. This product has 30% less fat than any of the other pet products from this brand. It's low glycemic and has simple carbohydrates so your furry friend will get the nutrients they need, feel full, but not pack on the weight.
First Five Ingredients
Chicken by-product
Corn meal
Chicken
Dried beet pulp
Oatmeal
This product has balanced nutrition though not having real meat the first ingredient is a red flag to some. However, it does contain vitamins and minerals as well as Omega-3 and 6 fatty acids for a shiny coat and healthy skin. There are no fillers, gluten, wheat, soy, or sprayed on fat either. It's great for adult dogs of all sizes.
If you'd like to take a deeper look at this particular product, you can find our full review of it here.
Bil-Jac Small Breed Select Dry Dog Food
No products found.
The select product for the small breed is a great option for, of course, small breeds. It has enough nutritional value for a balanced diet as well. It comes in a chicken, oatmeal, and yams flavor which is something your pooch will surely enjoy.
First Five Ingredients
Chicken
Chicken by-product
Corn meal
Chicken by-product meal
Dried beet pulp
This particular kibble is low glycemic with simple carbohydrates. It contains Omega-3 and 6 fatty acids with no fillers, gluten, wheat, soy, or sprayed on fat.
Bil-Jac Liver Dog Treats
No products found.
Treats are a fun snack for your pup once in a while throughout the day. They're also great for rewards as well as training no matter the age of your pooch, but especially for puppies. These particular treats are soft and chewy and come in a double zipper pouch packaging so that the treats stay fresh and soft longer.
First Five Ingredients
Liver, chicken
Chicken
Meal,chicken
Wheat flour
Glycerin
Being liver flavored, chicken liver is the first ingredient followed by real chicken as the next ingredient. The line up isn't too bad, though if your pup has an allergy or is sensitive to wheat, then give this to your pup with caution. However, these treats have 25% crude protein, 10% crude fat, and 2% crude fiber which is great.
Bil Jac Customer Reviews
Each buyer has an opinion, and every pup has its own set of taste buds. Some love the Bil-Jac brand and others, not so much. Check out what these customers had to say about these products.
What Do People Like About This Brand?
My dogs have had digestive problems with several foods. Seems the only thing they do well with is chicken. They don't need any extra fat, so the reduced fat formula is good for them, especially one with pancreatitis problems.

Patv, Chewy.com
This is so easy for him to eat. Slim pellets that are easy for his to chew and digest, and he loves the chicken.

Fluffy, Amazon.com
Over the years I have thrown out other foods that they just ignored, but they all seemed to like this brand, whatever the flavor.

Lynn, Chewy.com
My Yorkie has little tiny teeth and is not able to eat most hard dog food. This dog food is great because 1) he can chew with no problem. If you squeeze the pellets hard with your fingers they start to fall apart so that softness helps for small teeth and 2) my dog loves the flavor. I can not recommend it enough if you have a small dog.

MDB, Amazon.com
This has always been my pug's favorite treat/reward for good behavior.

Anne, Chewy.com
What Do People Dislike About This Brand?
My vet said BilJacs is a very low quality dog food, and it has some ingredients which are very hard on a dog's stomach.

Alabama, Amazon.com
Both my little dogs took one smell and walked away. I tried mixing with wet food and they still will not eat it.

Greattreats, Chewy.com
Came all in crumbs. Totally upset! It looked like powder.

Nicole, Amazon.com
Bag was unopened. When I opened them they had a oily substance all over them and smelt foul. I threw them away.

Treats, Chewy.com
Shortly after eating these shipped from Amazon, our dog got very ill. I am worried that somehow this lot was tainted with something. Nothing else changed in the dog's diet besides these treats, and the diagnosis was "food poisoning."

Greyt Owner, Amazon.com
Conclusion – Bil Jac Dog Food Reviews
Bil-Jac has a nice variety of kibble, wet food, and dog treats for your pup. However, sometimes the ingredients can be questionable and can the single flavor for the majority of their products really be to your pooch's liking if they have it all the time? Still, it's not too bad of a brand to look into.
Have you fed your pup Bil-Jac brand? Which products did your pooch love the best? Let us know in the comments below!
If you want to take another look at Bil-Jac dog food reviews, you can check out our review of the large breed dry food. If you'd like to keep shopping around, take a look at the dog food brand reviews we've done.
Continue reading:
The Best L.L. Bean Dog Bed For Dogs of Every Size (Review)
Solid Gold Buck With Venison Food Review