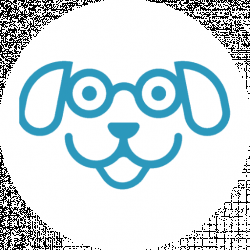 Latest posts by Scout Knows Team
(see all)
If you have a young, active, energetic pup, you might be wondering why a dog ramp or dog steps would be necessary for you and your pet. Of course, they won't be a necessity for every pet owner, but they can go a long way towards making your life (and your pet's life!) easier to navigate, especially if your dog is getting older, or is simply too short to reach certain places! We'll check out a bunch of them and decide on the best dog ramp on the market right now.
No products found.
Dog ramps can be used for a variety of purposes. From getting in and out of the car to getting up onto the bed or couch, they can be used to get your pooch from A to B no matter where those two points are. Older dogs who may be slowing down and perhaps struggling with their joints will benefit from a ramp, and even young, hyperactive ones may need some help now and then after a leg-wobbling play session or run!
Top 5 Rated Best Dog Ramps
| Recommendation | |
| --- | --- |
| Top Choice | No products found. |
| Runner Up | No products found. |
| Budget Choice | No products found. |
| Heavy-Duty | No products found. |
| Indoor | No products found. |
Our Top Pick: PetSafe Solvit Deluxe Extra-Long Telescoping Pet Ramp
With over 1000 reviews and a four-and-a-half star rating on Amazon, this product is guaranteed to do the job and do it superbly. With a full length of 87 inches (and the shortest length being 47 inches), this is perfect for wherever your pup might need to get to, be it into your pickup truck or onto the bed.
Weighing in at 18 pounds, it's easy for pet parents to move around as they need to. Despite being a lightweight ramp, it can hold up to 300 pounds, making it suitable for all size dog breeds! The textured surface keeps your pooch safe by preventing slipping and sliding, and the sides are slightly raised to give your pet a sense of security as they make their way up and down.
PetSafe is also a well-established brand, having been around since 1991. Their customer service is available six days a week, should you need help. Great service for both dogs and their humans makes the Solvit dog ramp our pick for the best dog ramp on the market.
Pros:
Well-established brand
High ratings and good reviews
Made from aluminum and plastic
Lightweight
87 inches long, 20 inches wide
Can hold up to 300 pounds
High-traction walking surface
Customer service available six days a week
Cons:
Slightly pricey
Some customers reported the surface being too rough for their dogs' feet
Our Runner-Up Pick: Titan 28 – 61 Telescoping Collapsible Pet Ramp
No products found.
The Titan is another quality product. With a length range of 29 to 61 inches and a 13-inch walking surface, this should be able to be used in a variety of places to get your pup to where they need to be!
The rubber surface is easy on your pet's feet and provides enough grip for them to walk up and down safely and securely. Each corner has large rubber grips to ensure stability no matter what surface you're placing it on. It weighs only 13 pounds, so it's easy to transport and use whenever and wherever you may need it!
With a weight capacity of 180 pounds, this should be perfectly okay for a small dog or larger dogs. It extends in three sections and can be stopped at any point between 28 and 61 inches. Constructed from aluminum and plastic, it's light, durable, and easy for pups and humans to use!
Pros:
Lightweight and durable
Easy to transport
28 – 61 inches long
13-inch walking surface
Rubber surface for good grip
Weight capacity of 180 pounds
Cons:
Slightly pricey
May not be long enough for all vehicles!
Best Budget Pick: Paws & Pals Pet Ramp
No products found.
Paws & Pals provide a great practical product here at a price that won't break the bank! It's made of PVC plastic and folds into an easy-to-carry suitcase shape with a handle for easy transporting. When unfolded, it sits at a length of 60 inches. The only thing we can find that may not suit some pet owners is that the length can't be customized as much as telescoping types, but that can be easily worked around!
Suitable for pups up to 120 pounds in weight, and with a width of 5.5 inches, this would work well for just about all size pups. Another awesome thing about this product is that it comes with 4 pieces of grip tape that are separate from the actual surface, meaning you can decide if and when to use them to give that bit of extra traction if your pet needs it.
It's designed with slip-resistant feet for safety and has ridged, angled pads on the surface for easy grip. It's also weather-proof and washable, so you won't have to worry about anything when it comes to using this product!
Pros:
Affordable
Lightweight
Foldable design makes it easy to carry
Grip tape comes separately for optional use
60-inches in length
Weather-proof and washable
Cons:
Some customers have reported the ramp slipping off the vehicle while in use – make sure to keep it steady and safe!
Best Heavy Duty Dog Ramp: Prairie View Industries SFW330 Portable Singlefold
No products found.
Although this isn't specified as a dog ramp, there are occasions where you may need something quite a bit more sturdy than the average. It may be that you have a large group of dogs needing to use it to get on and off or in and out of somewhere, or perhaps it's in a bit more of a rugged terrain that requires something more heavy-duty.
This hardcore product can take up to 800 pounds at a time, so however many heavy pups need to be running over it, it can handle it! It has been welded together, so it's super sturdy and has a non-skid surface (we recommend reviewing the surface if this is going to be used often to make sure it is easy on pup paws).
With a ramp length of 3 feet and a 30-inch platform, this is great for groups of dogs and is designed for stability. It also has a handle for easy transportation. If you need something more hardcore and heavy-duty than the average dog ramp, you can't go wrong with this.
Pros:
Affordable
Very sturdy
Welded construction
3-feet in length
30-inch surface platform
Cons:
Textured surface may be hard on dogs' feet (can easily be changed!)
Best Indoor Dog Ramp: Internet's Best Small Adjustable Pet Ramp
No products found.
Sometimes you don't need an extremely versatile and portable ramp. If you have a pup who is mostly an inside dog, or perhaps a senior who doesn't do much traveling anymore, you might want to look at a product that is geared more towards indoor use. This little one is perfect for easy access to couches and beds.
It's simple, sturdy, and looks pretty cute too, so it certainly won't be an eyesore in the home. The easy-grip carpet is paw and claw-friendly, and the height can be adjusted to 10, 13, or 16 inches. It's also easy to store, collapsing to 2-inches thick, which is super easy to slide away.
It's 14-inches wide and weighs only 8 pounds but can hold a maximum weight of 175 pounds! No matter the size of your pet, this will be a great help getting around indoors.
Pros:
Affordable
Easy to store
Decorative finish
Sturdy and easy to use
Paw-friendly carpet for easy traction
3 different heights
14 inches wide
Light in weight
Can hold up to 175 pounds
Cons:
Not for outdoor use
Goes up to a height of 16 inches only
---
Buyer's Guide
Although a ramp is a ramp and they all serve the same purpose, there are definitely some things to pay attention to when it comes to choosing the best dog ramp for your pet.
The criteria you look more closely at will depend on where you intend to use it, how often you will need it, and the size of your pets. It is worth doing a bit of your own research to make sure you're getting a great quality product!
How To Choose The Best Dog Ramp
When shopping for one of these for your pup, consider the following:
Use
Are you more likely to need ramps for cars, dog water ramps, or simply a step ramp for your dog to get on the couch by himself? Outdoor use will most likely need something more durable, and some uses may require an easily portable product. Indoor use only will mean you can likely make use of something smaller.
Mechanics
There are a few different types and each has its own pros and cons. Again, this depends largely on where it is going to be used and the available space.
These extend in the same manner that a telescope does – they sort of slide backward into themselves to be stored and extend outwards when you need the length. They can usually be extended to various lengths between the shortest and longest.
As their name suggests, these fold over themselves. Folding ramps can be a little bulky, but it depends on which you choose! They are often a little less versatile when it comes to length, having only two lengths – folded and unfolded.
Size
This depends on two things – where you are going to use the ramp, and the size of the dog who is going to be walking on it! You will need to make sure that a ramp for a large or giant breed can handle the weight as well as providing your pup enough space to walk up and down it comfortably and safely. Also, keep the width in mind – you don't want walking up down the surface to be a balancing act for your pet!
The other thing you will need to pay attention to is height. Especially if you're planning to use it for getting your pups in and out of the car, you will need to take some time to measure the height of your vehicle and make sure the ramp will reach (without being at too much of an angle for your dog to climb!)
Weight
These things can get heavy! Make sure it is something you are going to be able to open and close and set up for your dog without injuring yourself.
Surface
Most have a high traction, non-skid surface to make the slope as easy as possible for your pooch to scoot up and down safely. If your dog has sensitive paws, you want to pay more attention to the surface, although a rough surface can be easily fixed by throwing a towel over for a more foot-friendly grip.
Why Would My Dog Need A Ramp?
You may think because your pup is healthy and agile a ramp would be unnecessary. While it may be true that your pooch can get in and out of your truck or onto couches by themselves, sometimes a ramp can just lend a helping hand. You will most likely need to train your dog to use it, though!
Senior Dogs
When your furry friend starts getting on in life, the joints can start to take some strain. This can make jumping onto and off of things harder, as well as more painful. An older dog would benefit from having some help getting up and down to keep their joints and bones feeling as good as possible.
Injured Dogs
Injuries happen, and the last thing we want to do is aggravate it. Whatever your pet may be recovering from, providing them an easy way to get to the places they would usually be can go a long way towards their comfort and happiness.
Senior or Injured Humans
Yes, your health makes a difference too! Our pets rely on us far more than we realize, and if you're used to picking your pup up onto the bed or into the car, you won't notice this until you yourself can no longer do it. As much as getting one of these can save your dog some pain and discomfort, it can save you the same! It's a win-win situation for human and pet!
Frequently Asked Questions
Are dog steps or ramps better?
This depends largely on you and your dog. If your pup is still fairly agile, stairs may be quite okay. However, if your pet has joint issues or is simply getting on a bit, a ramp is easier on them. Ramps and stairs both have merit, though, so it will be up to you to do your own research and make the decision.
What angle should the ramp be at?
The angle the ramp sits at is important. If the incline is too steep, your pet will struggle to get up and it can put more strain on them. Small dogs will need an angle of 18 – 20 degrees and medium or large breed dogs should use an angle of 22 – 25 degrees.
Other Dog Ramps Worth A Mention
Pet Gear Stramp Stair and Ramp Combination
Snagle Paw Pet Dog Step Stairs
Gen7Pets Natural Step Ramp for Pets
PetSTEP Original Folding Pet Ramp
Pet Gear Stramp Stair and Ramp Combo
No products found.
This smart little contraption is a mixture between a step and a ramp, hence the name Stramp. There are a few options to choose from, depending on what exactly your pet's needs are, but all are paw-friendly, easy to grip and come with rubber grippers underneath for use on any surface.
It requires no tools to put together and is suited more for indoor use than outdoor. Despite its size, it can take quite a bit of weight, so whether you own a toy pom or a golden retriever, you'll find this product suitable!
Key Features:
Variety of styles
Easy grip
Friendly on pets' paws
Indoor use
All size dogs
Rubber grippers for use anywhere
Snagle Paw Pet Dog Step Stairs
No products found.
If you prefer stairs over a ramp, for whatever reason, these stairs are great. They weigh only 8 pounds, making them super easy to cart around as you need, but can take weight if up to 100 pounds, so no matter how large your pup, they'll be A-okay climbing these!
Their shape makes them easy to use with almost all car doors and seats, their anti-slip bottom means they can be used on any surface. They also have a safety harness that can be fastened to the headrest for extra stability. Easy to use, easy to clean, and easy to transport, these stairs are a quality product!
Key Features:
Affordable
Lightweight
Can handle up to 100 pounds
Safety harness for stability
Anti-slip rubber bottoms
Easy to clean
Gen7Pets Natural Step Ramp for Pets
No products found.
This little folding dog ramp has great customer reviews and has earned itself four-and-a-half stars on Amazon. It's a foldable, 72-inch long ramp with an easy-grip Poly-Grass surface, which keeps your pet safe and secure and looks cool too!
It's a wide ramp, at 16-inches, and weighs only 17 pounds, so it's great for pets and owners alike. Easy to use and easy to transport, this is a great option for use both in the garden and for getting into vehicles.
Key Features:
Great reviews
72 inches long
Foldable
Poly-Grass surface
Lightweight
Easy to transport
PetSTEP Original Folding
No products found.
This folding dog ladder is simple and easy to use. The rubberized walking surface makes it non-slip and comfortable and fits all vehicles. It folds in half quickly and easily for easy storage. It's also quite a bit above other ramps in terms of how much weight it can hold – this one can take up to 500 pounds! (although it is specified that it's designed for animal use only)
Key Features:
Easy to use
Folding design for easy storage
Rubberized surface for good grip
Holds up to 500 pounds of weight
Conclusion
Whatever your reason for looking at dog stairs and ramps, we can guarantee this list contains high-quality, pet and human-friendly products that will make your dog's life (and your own!) easier.
If you aren't convinced that we've hit the nail on the head when it comes to choosing the best dog ramp around, you can always have a go at building your own! Either way, let us know in the comments how using a ramp has improved your pet's quality of life!
Continue reading:
20 Best Dog Water Dispensers (Updated 2022)