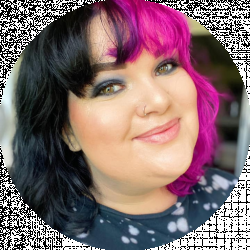 Latest posts by Alizabeth Swain
(see all)
When I'm looking around for bones and chew toys for my dog Pepper, I'm looking for something durable. I have a pitbull and boxer mix, so she's always tearing through the "durable" toys and chews I buy her. And you know what?
Dog bones ain't cheap.
I need something that's going to last more than one chomp. I want to give my pup something that will keep her entertained for a few minutes, at least.
Don't even get me started on how hard it is to find any natural dog bones. I don't live in an area with boutiques or small pet stores, so I'm left dealing with big chains. There are a lot of bones on the shelves that claim they're 'All Natural,' but upon further investigation, they have packaging that's actually deceiving customers.
At one point, I thought I wasn't going to find what I was looking for. That was until I ran into Red Barn dog bones!
There were a ton of different bones and chews to choose from when I began looking around on their website. The first thing I wanted to start with is the Red Barn Bully Sticks. After all, if this chew toy could last Pepper a couple of minutes, I would feel a lot more confident in the other options they had available.
Bottom line up front: I recommend these Bully Sticks to any pup that likes to chew! While I was happy these were all natural; I was just happy that Pepper was happy!
All About Red Barn
I think Red Barn has a pretty cool story. I love how the founders met at a hockey rink, became close friends, and started a business together. Maybe it's because that story rings close to a story in my life, but I think it's really sweet. It made me feel good about myself when I was shopping around on their site because I'm supporting a small family business.
Red Barn has certainly come a long way since they opened up. All their products are now certified by the Safe Quality Food Initiative. Basically, this is a fancy certification that says the food they produce is safe and super high-quality.
I love that! I always get nervous about trying out new brands because I worry about Pepper's health. Maybe I've seen way too many of those sad Facebook posts about a dog trying out a new chew toy or dog treat, only to have to be put down a few hours later because of some terrible ingredient in the treat that caused the pup to get sick.
Stressful, right?
Red Barn makes it clear they value wholesome and healthy food. That allowed me to let go of (some) of my anxiety and happily click purchase on a few goodies.
Bottom woof up front: Pepper loved all of the bones she got in her Red Barn box. Her favorite was the peanut butter-filled bone. It was my favorite too! It kept her entertained for days.
Ordering Experience
Ordering was so easy! I looked through all of the Red Barn dogs' treats to find something that would cure Pepper's boredom when I'm busy with house chores or playing with my son.
I was intrigued by Red Barn because they said their all-natural bones also benefit my dog's dental health. Since Pepper chews through bones so quickly, I don't feel like she's ever able to reap the benefits of dental chews. I was hoping that Red Barn could provide dog treats that would reduce her boredom, take care of her dental hygiene, and withstand the force of her powerful jaws.
I was able to easily search through the website. Ordering was super easy too! Their website was very easy to use, which is always a good sign.
Unboxing Experience
I was so excited when my Red Barn box showed up on my front porch. The packaging on the box was pretty simple, nothing too exciting. All of the bones were neatly stacked in the box. There wasn't anything special about the packaging or the unboxing experience. Not that I expected it to be, but Barkbox does set a high standard for high-quality packaging for dog goodies!
Over the next couple of weeks, I gave Pepper all of the Red Barn bones I ordered for her. I've collected some notes and information to share in case you weren't sure which Red Barn bone would be the best for your baby!
Pepper's Experience with Red Barn Bones
You've met Pepper, but you don't know that I also refer to her as "Jaws of Fury." One time I was sitting in an egg chair, and she chewed through a portion of the base while I was sitting on it. It's my fault for not noticing (I was scrolling on my phone, so I was completely distracted). But she did it in one sitting!
Of course, my pup somehow knew when the box on my doorstep was for her. She wouldn't let me forget! Here are Pepper's thoughts on the Red Barn bones:
Beef Cheek Roll
I'm always nervous about giving Pepper rawhide. She gets aggressive when I give her a rawhide, and I'm not sure why. It's always rawhide; she's never aggressive with bones. She doesn't bite; instead, she just shows her teeth and growls when I get close by.
This was a massive piece of rawhide. Not only was it long, but it was really thick too. Way too big for Pepper to put into her mouth, so I hoped that would cut back on some of the aggression she shows while she's chewing on rawhide.
Sadly, that didn't work. She was still very growly when I gave her this beef cheek roll, so I had to take it away. But, while she did have it, it stood up to the strength of her jaws well. She didn't break off any big pieces or puncture any holes in the rawhide. I'm sure this roll would last a few weeks if she could eat it!
Pros
Super big sizes available, great for massive breeds
Withstood Pepper's strong jaws
No smell
Didn't make a mess
Cons
Rawhide, so if you have a rawhide aggressive dog, this is a no-go
Peanut Butter Filled Bone
As soon as I opened the box, I gave Pepper a peanut butter flavor-filled bone. Pepper sniffed the bone (did I mention she's kind of picky?) and immediately grabbed the bone out of my hand. She trotted away to her bed, and I didn't hear a peep out from her. She was entertained for hours before dinner time!
I love the idea of a filled bone! It wasn't something I'd ever given to Pepper before. She loved them! I tend not to give her marrow bones because they make her aggressive, but I always wish I could give her a marrow bone to keep her entertained.
When I first gave Pepper this bone, she worked on licking all of the fillings out of it. Let me tell you; she was dedicated to getting every single drop of peanut butter out of that bone. Getting through all of the peanut butter took her around three days.
After she finished working on getting all of the peanut butter out of the bone, she began to chew!
When I order more bones, I definitely think I want to get her the cheese and bacon flavor, as well as more peanut butter. They have other flavor options, too, like lamb, beef, and pb&j!
I loved that this bone didn't shred or break off in chunks. There wasn't a huge mess with the actual bone part; the peanut butter filling did leave a mess while Pepper got into it. I would say, as long as there's still filling inside, this should be an out-of-the-house bone.
Also, I'm not a huge fan of peanut butter. I didn't love the scent of this bone, but if you like peanut butter, I don't think you'd mind the smell of this bone.
Pros
One of Pepper's favorite bones
It lasted such a long time
Awesome flavor options are available
Cons
It had a noticeable smell; my home smelled like peanut butter for a bit
She made a mess the further she got into the peanut butter filling
Meaty Bone
I was really nervous opening this bone up. I was so afraid of the smell; I didn't want to sit in the room with the heavy smell of dehydrated meat and dog slobber in the air. The meat on this bone was what made me worried about the smell.
What I was most impressed with about this bone was the lack of mess. I was convinced there was going to be a huge pile of pieces of meat/bone for me to clean up. Nope, I didn't have any sort of mess to clean up!
This bone is one Pepper's still working on. This was her favorite, right next to the peanut butter bone. I was surprised at how long this one lasted. I thought with the meat on the bone, there was no way Pepper wasn't going to chow down on this in under an hour. I was able to leave her occupied with her bone for a few hours before I took it away.
After we went to bed, she even snuck out of our bedroom to go grab this bone out of the basket. I woke up to the sound of her chewing, and I panicked and said a quick prayer of protection over my furniture. Thankfully, she didn't eat away at any of my coffee tables. She was munching away at the meaty bone!
Even after she made some progress on this bone, she carried it around like it was her favorite toy. Pepper would shake her head (like she does with her squeaky toys) and throw the bone too. I was worried she was going to get sick from this bone, especially after using it so much. But she hasn't gotten sick yet.
I've now moved the peanut butter bone outside and kept the meaty bone as our indoor bone!
Pros
Pepper's other favorite bone
She tries to sneak this bone, so I can confirm she's somewhat obsessed with it
No overpowering scent
She hasn't gotten sick from this bone
Pepper loves throwing this bone around and playing with it like it's her favorite stuffy
Not messy
Cons
I can't think of any con to this bone
White Bone
Pepper has had white bones before, and I love the hole in the middle of the bone because I can fill it up with treats to keep her entertained for longer. I'll put this one out, fill it up with cheese, and let her have at it. I typically do this while my son is crawling around on the floor, as it keeps the two of them separated.
This one has also held up well; I haven't had a problem with any of the Red Barn bones not holding up well. I love how clean this bone stayed. The best part? They don't stink (yay)!
I love that Pepper hasn't been able to splinter off any pieces of this bone. I feel safe leaving her alone with the white bone. I would totally get this one again, just to fill up with treats to keep her entertained.
Pros
No smell
Held up well, didn't get dirty
A hole in the middle of the bone allows me to fill it up with treats I have at home.
Cons
I wish these had some sort of flavoring
But Did the Red Barn Bones Hold Up?
Yes, they did! I was so surprised because I have yet to find a company that produces durable bones like this. Pepper puts her bones through the works, and there hasn't been any other company that can withstand the power of her jaws of fury.
Pepper is 50 pounds, rambunctious, and chews through anything. These bones put up an awesome fight, didn't break or splinter, and kept her super happy!
Alternatives
It's hard for me to list other alternatives. I honestly don't want to. If you have a super chewer, you need these bones. There hasn't been any other company I've tried that can make bones that stand against what Red Barn produces.
But, if you don't need something as durable, I do have a few recommendations for you to look into:
Nebraska Bison
Are you looking for a massive bone to give your pup? Nebraska Bison has smoked bison dog bones on the cheap! These bones are massive and are great for breeds that need something tougher but aren't super chewers. They're an all-natural bone, too!
Natural Farm
Want the junk out of your body and your dog's too? Check out Natural Farm! They've got all-natural dog bones and treats that don't contain chemicals, colors, additives, artificial flavors, or hormones. You'll know exactly what's going into your dog's body!
Old Mother Hubbard
Old Mother Hubbard has dog biscuits and other treats if you're looking for all-natural. They've got a lot of fun flavors, too, like Mac n Cheese! There are a ton of "human food" ingredients in here, too, so you could even pop one in your mouth if you wanted to (not that I would recommend that, but if you really want to, I don't judge).
FAQ's
Question: Is Red Barn Made in the USA?
Answer: 80% of Red Barn's products are made in the United States!
Question: Are Red Barn Dog Chews Safe?
Answer: Yes, absolutely! I had no problems with Red Barn bones causing any gagging or choking in my dog. I made sure the bones I gave Pepper were the larger size (bigger than her mouth) to make sure she didn't choke. The bones were super strong, so there weren't any damaged pieces that caused any bleeding or choking.
Question: Are Red Barn Bones Bleached?
Answer: No, thankfully, they're not! They clean their bones with natural ingredients, so you don't have to worry about bleach or any other harsh chemical being used on your pup's bones!
Does My Dog Bark for Red Barn?
Do you hear that? (Please listen closely for a distant woof woof in the background).
Yes, she does! I'm pretty sure my dog would trade me if it meant she got a Red Barn bone out of the deal. The meaty bone and peanut butter-filled bone are her two top favorite bones. They've become a staple in our household. I'm so grateful for these bones; they've made Pepper so much happier!
Continue reading:
Best Pig Ears For Dogs Guide – My Top 5 Picks (2022)
The Best Cow Ears For Dogs – Top 5 Tasty Treats for Your Pet