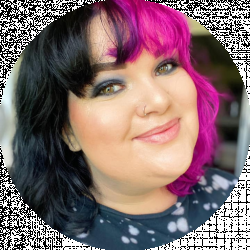 Latest posts by Alizabeth Swain
(see all)
Red Barn, if you're reading this, can you make bully sticks for heavy chewers? Sticks, rings, slices, bones – you name it, I've tried giving them to Pepper. She's delicate and gentle, but when snacks are brought around, her jaws are too tough of a match for most chew treats.
Pepper is my eight-year-old pitbull and boxer mix. I adopted her when she was around six months old. She was a rescue, so I love spoiling her any chance I get. She wasn't given any love for the first six months of her life. Years later, I still take advantage of any chance I get to make her feel special!
Now that I have a baby, I've struggled to find a chew treat to give Pepper that would keep her occupied for more than a few minutes. The trouble is, a lot of chew treats I give her just don't hold up against her jaws. She's got a super strong jaw, and most bones/treats don't last her more than a few minutes.
That's how I discovered Red Barn! Red Barn offers a bunch of pet products that are perfect for dogs who like to chomp. I grabbed a variety of their heavy-duty chew treats for Pepper to try, like their bully slices, bully rings, and bones.
Pepper and I have had good experiences with their bones. But will their bully slices pass the test?
Bottom woof upfront:
I didn't like the Red Barn bully slices for Pepper. They didn't keep her entertained for very long, considering they only lasted in her mouth for a minute or two before they were gone. I think these would be a good treat to give a smaller dog, but these didn't pass the test with Pepper's jaws!
What Are Bully Slices?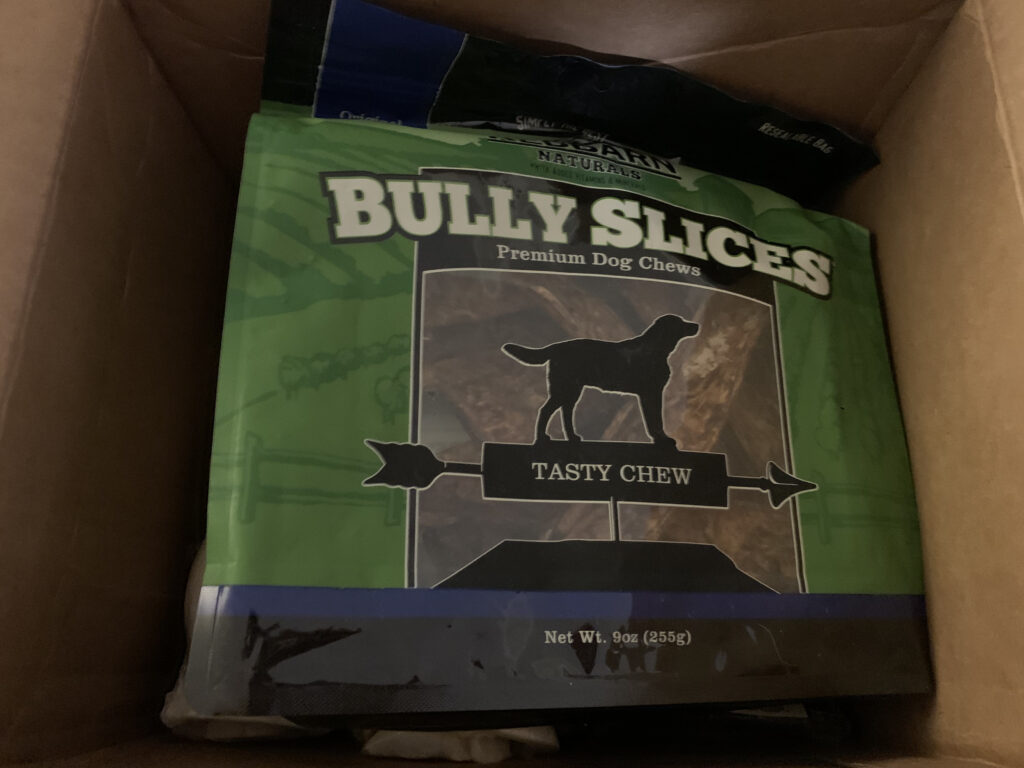 The Red Barn Bully Slices come in original, peanut butter, vanilla, and french toast flavor. The bully slices are made from a combination of beef hide, and Red Barn's bully gravy is coated with Red Barn bully sticks. I'm not entirely sure what Red Barn means when they say they've coated the top of these slices with bully sticks; the only thing I can think of is they've crushed up Red Barn bully sticks and coated the top of the bully slices.
The texture of the Red Barn bully slices is like any other rawhide. There's a bit of flexibility to the slices, but they aren't easy to snap. Red Barn claims the top of the bully slices is great for scraping away tartar buildup.
I don't understand why these are referred to as "slices". Red Barn shapes them as long, thin sticks. The Red Barn Bully Sticks are rounded, like a straw. I thought the Bully Slices were going to be rounded and much bigger. However, Red Barn had different plans. Make sure to look closely before ordering, in case you were thinking the same thing!
What's Red Barn All About?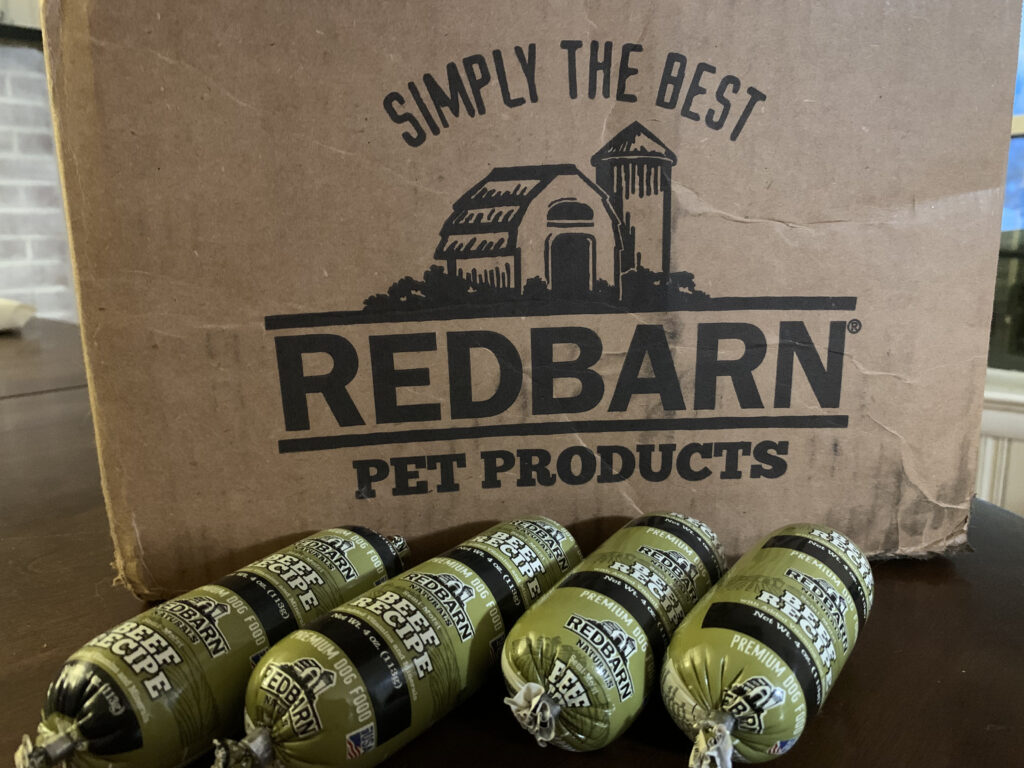 If you've never heard of Red Barn, no sweat! I hadn't ever heard of them until I began looking around for healthy dog treats for Pepper. Red Barn is a small family-owned business that's obsessed with producing high-quality (and healthy) treats for your pup! They've got a lot of great backings to them, too, like the Safe Quality Food Initiative certification!
I know there are a lot of fur parents out there that dedicate themselves to organic, healthy, non-toxic foods for their babies. Red Barn is definitely a company you'll want to check out!
My Ordering Experience
Overall, my ordering experience was simple and easy! I didn't order a ton of stuff from Red Barn, but I did order these bully slices!
My biggest complaint is about the flavor selections. Instead of having separate pages for each of the Bully Slices flavors, I wish they all could've been offered in a drop-down. This would've saved me a lot more time as I was shopping around for the different flavors.
However, that's the only complaint I have! Checking out was a breeze, and my order was shipped in no time.
Inside My Order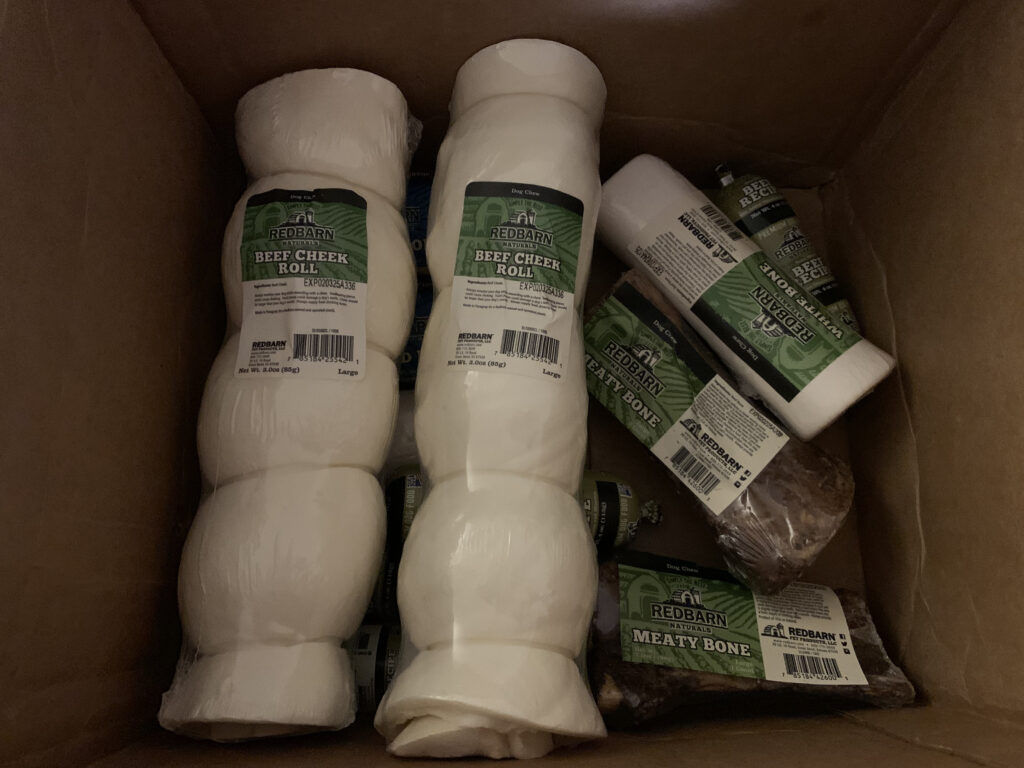 I got a big box delivered to my doorstep a few days after I ordered from Red Barn! The box was cute; the barn on the box reminded me of a design I'd see in a children's book. I loved how the packaging of my order wasn't obnoxious or dramatic. Everything felt very natural and balanced, which matches up with their brand's image!
I hope one day Red Barn can develop different packaging for their treats. Everything I ordered was bagged or wrapped in plastic. For a brand that supports all-natural treats, I think it only makes sense to send out products in packaging that isn't toxic, too.
The Bully Slice & It's Two Minutes of Fame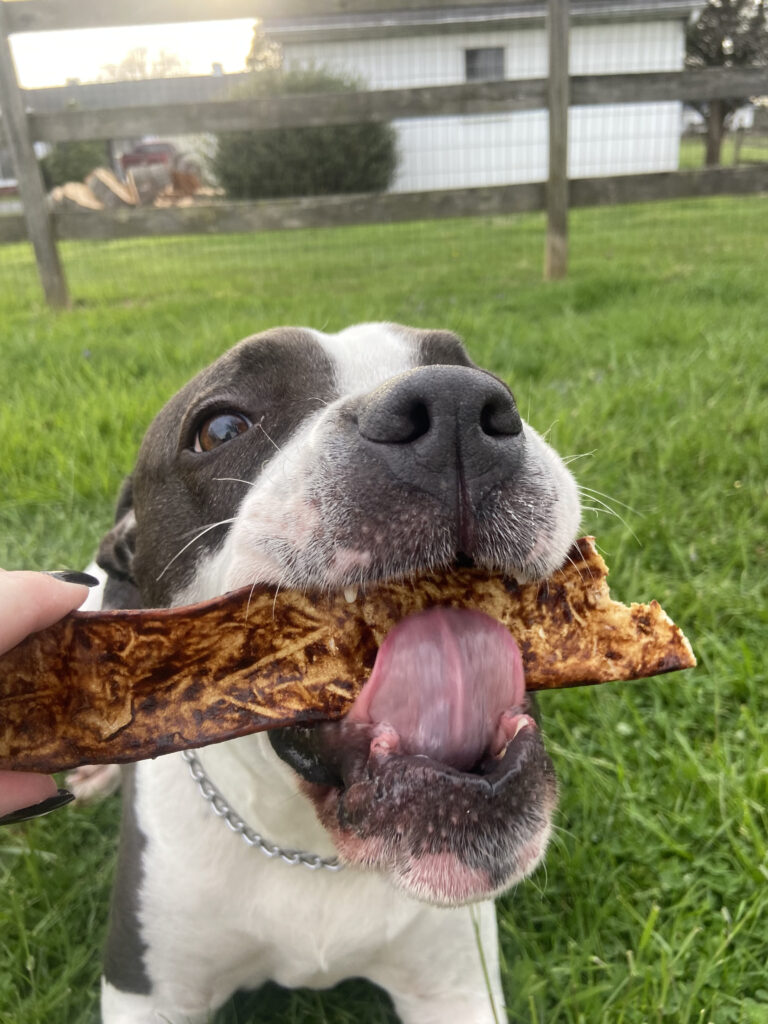 Of course, Pepper knew the box was for her. Maybe it was the way I excitedly shouted "Puppy" when I opened up the box, or maybe she could smell it sitting on my front porch. Either way, I was excited to give her a taste of her box full of goodies.
The bully slices were one of the more expensive items I bought; one bag was $13.The packaging almost reminds me of tortilla chips. I grabbed one out of the bag (which has a zipper seal) and gave it to Pepper. She sat next to the dining room table for about two minutes before the treat was all gone. She had eaten it all up!
I went online to check their site to see if I had missed some information while I was ordering. I had to scroll down a bit to see Red Barn only recommended these slices for light and moderate chewers.
I'm not exactly sure what a moderate chewer is, so I do wish Red Barn had put a weight limit recommendation on these sticks.
I wouldn't say they were a waste of money, though. They didn't keep Pepper entertained like I was originally hoping they would, but she still begs for these treats! I like giving them to her as a reward during training because they aren't messy and they don't smell.
I could definitely smell the "secret" gravy on these bully slices, but they didn't smell like chemicals. It really just smells like brown gravy, which also made Pepper's breath smell like gravy! I like the Red Barn Bully Sticks more than these slices; they lasted Pepper longer and kept her out of the way for around 10 minutes. However, I won't be buying these again.
Pros & Cons
Here's my take on the pros and cons of the Red Barn Bully Slices:
Pros
Doesn't smell bad

Nice variety of flavors to choose from (including a unique french toast option)

Great way to make sure Pepper's getting vitamins and minerals

Not messy
Cons
Not good for a dog with powerful jaws, even if they're medium-sized

Pricier compared to other options available through Red Barn
Other Bully Slices to Look Into
If you don't feel like the Red Barn Bully Slices are the best option for your dog, don't worry. I feel the same way! Here are a few other things I'd recommend:
Natural Farm Odor-Free Standard Bully Sticks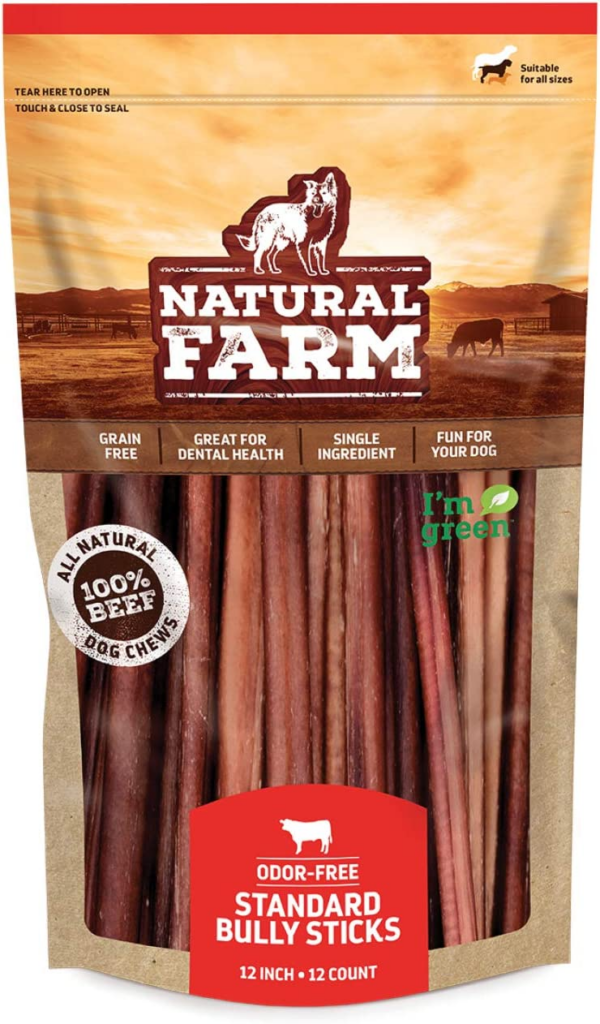 These are a great alternative to Red Barn because they're grain free and only contain one ingredient! These bully sticks are made from grass-fed and free-range cattle. You don't have to worry about nasty ingredients inside these bully sticks, like chemicals, dyes, or hormones.
Location is the biggest difference between these bully sticks and the bully slices offered by Red Barn. Red Barn makes all of its products in the USA.
However, these bully sticks come from cows bred and raised in Brazil. However, I love that Natural Farm has a bunch of different sizes to choose from! I've never had any problems with a mess or smell being left from these bully sticks either.
Nature Gnaws Bully Sticks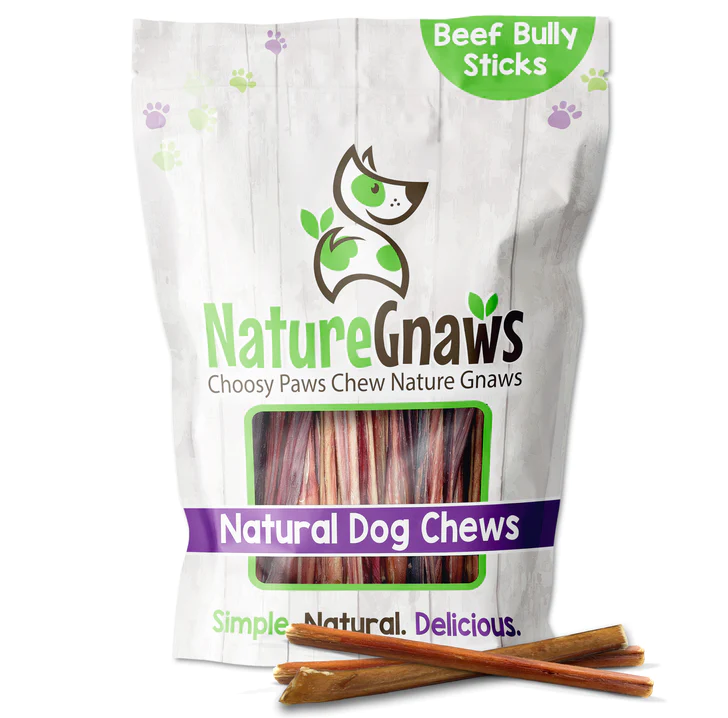 Another great option for pet parents looking for grain-free bully sticks! I think it's so cool they make these bully sticks in a facility that's safe to process food, too. It makes me feel like I'm giving Pepper clean treats I can completely trust! These bully sticks are also made with 100% grass-fed beef.
There are a decent amount of sizes to choose from, but not as many as the Natural Farm bully sticks. The only downside is they don't have flavor options to choose from.
Red Barn Bully Sticks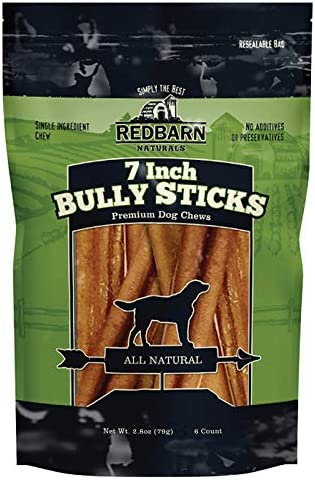 I really liked the Red Barn bully sticks, but I would only recommend them to pet parents with small/medium-sized dogs that aren't super chewers. Pepper is definitely a strong chewer, and these sticks still lasted ten minutes. I love Red Barn's products, and I feel these slices were just a one-off. I would still recommend you check these out if you haven't yet!
FAQs
Question: Red Barn has beef pizzle in their bully slices; is that all-natural too?
Answer: Red Barn uses all-natural ingredients in its treats. From what I've seen, they do their best to use the whole cow during manufacturing. Beef Pizzle is an ingredient in their bully slices; this is the boy part of a bull. You'll also find it in their bully sticks too!
Question: How are the Red Barn bully slices beneficial to my dog's health?
Answer: There's a lot that the Red Barn Bully Slices help to support! If your dog's jaws aren't too powerful for these slices, they're great to keep your dog entertained!
Plus, these slices also help to support dental hygiene by fighting tartar buildup. These slices are filled with vitamins and minerals to help support your pup's immune system and joint health!
Question: Are Red Barn bully slices rawhide?
Answer: Yes, they are! Their bully slices are made from 100% beef rawhide and coated with their special bully gravy sauce. Don't worry; they're not messy!
Red Barn Bully Slices Review: There's A Clear Winner
The Red Barn bully slices didn't work out for Pepper. Her jaws are too strong! While I wouldn't fault Red Barn for this because they said these slices are best for light and moderate chewers, I wish they were a little clearer on what they defined as a "moderate" chewer.
I do think there are a lot of great qualities about Red Barn and the products they offer. Out of all of the products I've ordered from RB, this is the first one that's a miss. I'm not mad about that!
I wish Red Barn would make their chew rating more obvious by moving it up further on their website. I do like that these slices didn't have a strong smell, didn't leave a mess, and didn't make Pepper's breath stink!