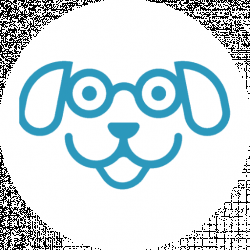 Latest posts by Scout Knows Team
(see all)
All pet owners are familiar with the feeling when they have to leave their little furry friends back home alone and go out. The thought of our pet child getting into trouble due to their innocent actions or them being lonely is too much to handle.
All this makes our job really difficult as pet parents but thanks to technology, these days we have an alternative to almost everything. This is also true in cases when we can't be at home, and we want to monitor our pets for their security.
As a result, many companies have come up with pet monitor cameras that offer various features under different budgets to help us take better care of our loved canines.
We have reviewed many products available on the market and have come up with 5 Best Dog Monitor Cameras for you to get. Check out and find the one that suits you the most. Also, We have listed some tips to help you train your pets after the reviews.
5 Top Rated Best Dog Monitor Camera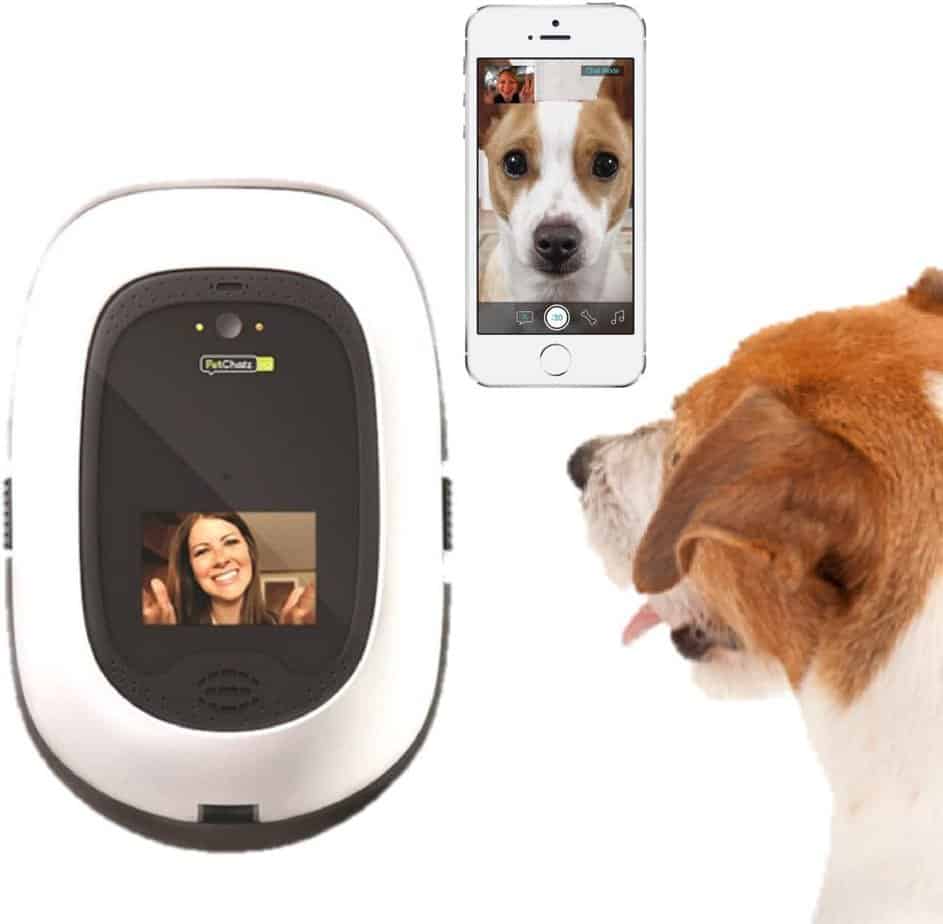 As the company explains, this is not just a camera; it is a digital pet daycare!
It ensures HD quality two-way video streaming, made possible through a 1280×720 pixel camera. This is the biggest advantage it offers over others as there is no similar device through which the pet can also watch its owner. Also, the picture quality is impressive, no matter if it's day or night.
With a two-way audio connection, Petchatz is loaded with features. It ensures that our furry friend is not stressed. To help a stressful situation, it has options like a DogTV and a laser pointer. Even if both these options fail to calm them down, then this device has an integrated scent diffusion system that can be remotely triggered by pet parents to calm the pets down.
Rewarding is a proven method to train our loved canines. What can be better than a treat to cheer them up? This device has a treat dispenser with a low-level indicator. It can hold up to 150 treats at once. Each device comes with a free supply of treats for 1 month. Also, the treats are specially manufactured by the company, keeping the good health of pets in mind.
The device includes a sound and motion sensor to notify you if there is any movement or noise back home, through the app on your phone. Finally, coming to the most loved feature of this device, is called the "Pawcall." This is an external device that will allow your pet to contact you. Amazing, right? It looks just like a phone. When touched by the pet, it will give you a call. So, now you will know when your furbaby is missing you.
Safety of pets is also kept in mind as the device has no sharp corners/edges, or any exposed wires. A good internet connection with an upload speed of 4mbps is advised for optimal performance.
Furthermore, if you have any queries, you can check this FAQ section. Also, check out this pictorial guide for installation.
The PetChatz HD camera is the most expensive, but it has the features to justify it. It's the only camera with two-way audio and video, allowing you to video chat directly with your pooch. Currently, it's the only camera with this particular capability. Since it is designed to be mounted directly to the wall, it's also the least destructible. Other doggy cams are freestanding and can be easily toppled by a strong, excited dog.
In addition, to treat release, the PetChatz also has something called "scent release." Each PetChatz comes with a "Scentz" pad that slips disc-like into the camera. Specifics on what exactly is in the Scentz formulary were scarce, but using aromatherapy to calm excited dogs is a well-worn homeopathic practice. This should be a strong point in favor of the PetChatz camera if your dog is over-stimulated easily.
Features
Two-way live video streaming
Video recording and night vision
Two-way audio connectivity
Sound and motion sensors
Treat dispenser (with low-level indicator)
Games and Dog TV
Aromatherapy
Pawcall
Re-filling treat dispenser is easy
60-days money-back guarantee and 1-year limited warranty
Also, the app is compatible with ios/android devices, a laptop, and a desktop
Cons
Petchatz manufactured treats can only be used.
Treat dispenser clogs often.
Pawcall and DogTV subscriptions are sold separately.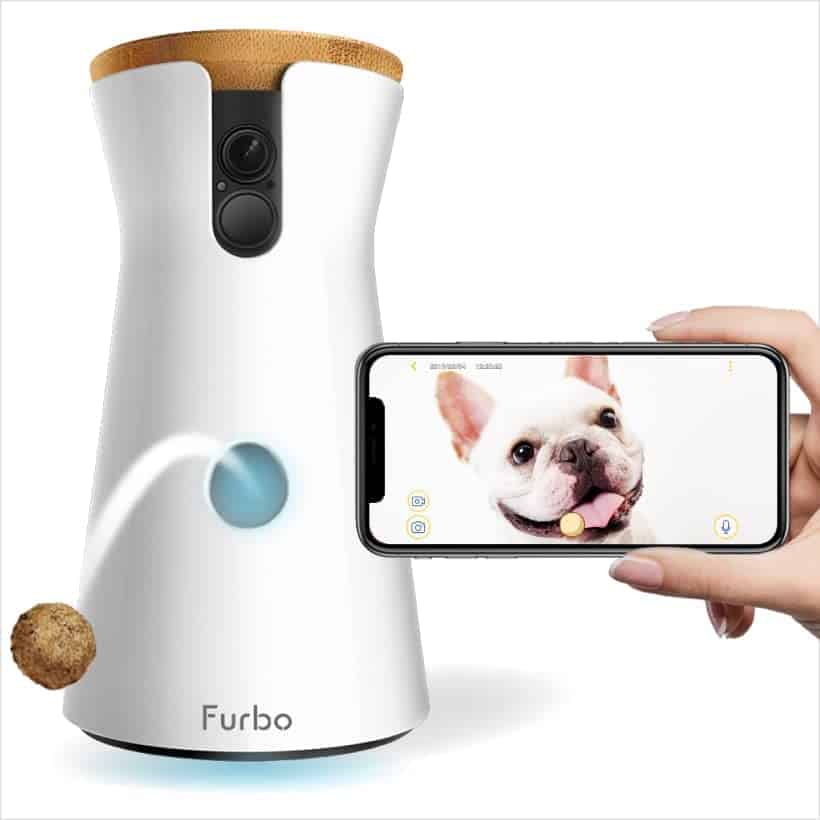 If you're a Kickstarter regular, Furbo should sound familiar. The Furbo Cam is the first treat-slinging pet camera that ever hit the market, and in many ways, it's still the king. Audio is two-way, with the added benefit of "bark sensor" which notifies you when your pet is barking. It also dispenses treats, de rigueur for pet cameras, but doesn't come with any additional perks. What it lacks in accessories it makes up for in night vision though, a feature absent in all but one of the other doggy cams on our list. Night vision might seem like an unnecessary luxury, but we just can't justify splurging on a pet camera that's only functional for half the day.
We like it because it features everything we envision when we think of a purpose-built pet camera. The bark sensor is what ultimately gave the Furbo the winning edge, since it has practical implications. All of the cameras on our list offer something extra, but usually only while actively using the app and they hold little value outside of entertainment. The Furbo's active alerts mean that it actually functions as a pet-specific monitoring device first and treat-slinger second. For these prices, your pet camera should do more than entertain you, and the Furbo satisfies that criteria.
Furbo doesn't offer features like Pawcalls or games or two-way video streaming, but, it does a great job at pet monitoring. It might not be fancy, but it gives you a good live video output, a reliable treat dispensing system in addition to a barking detector.
It offers two-way audio to let your pets know that you're around. The video quality is better than many similar systems and also performs well under low light. The dispensing system tosses a treat, so it's okay to put the device on a shelf; treats will not get stuck due to obstructions. Also, refilling the treat dispenser is very easy and can be bought from any company, keeping the treat size in mind.
The highlight of this device is that the camera snaps pictures automatically when the pet stares into the camera. This means that you'll have a lot of cute pictures and videos to share on social media. This automatic dog selfie feature lets you know that your pet is missing you. As soon as it looks for you in the camera, you get its selfie on your app.
While this product comes with a 90-day free trial of Smart Alerts and Doggie dairy, you will have to pay for it after that period. Smart Alerts include dog activity alerts and a person alert as well. This means that you'll be notified through the app if the dog is more active comparatively or if any person has been detected by the camera. The Doggie Diary consists of a 60 seconds highlight that will include the entire day's cute activities of your furbaby.
Subscription is only free for 90 days, which means that you'll have to pay for these features later. It has a barking detector, so you'll be made aware of noises as well.
Features
1080pixel camera with night vision
4x zoom possible, 160-degree wide lens
Record videos, click pictures and share on social media
Smart alerts (Dog activity alert and person alert)
Doggie dairy (60-sec highlight )
Two-way audio connectivity
Reliable treat dispensing and easy refilling of treats
Any company's treat can be used (as long as it fits the outlet)
Appealing device design
Can easily be placed on heights as treats are tossed out
Automatic bark detection and selfie click
Tossing treats can be scheduled.
Also, the app is compatible with ios/android devices, and Alexa.
Cons
The quality of the video deteriorates with increasing zoom.
Two-way video streaming is not possible.
A premium account is required after 90 days to save videos, click pictures, to get smart alerts, and maintain a doggie diary. It is only free for 90 days.
No low-level indicator for treats.
No laser pointer or a DogTV or paw calls.
Can only support 2 simultaneous users.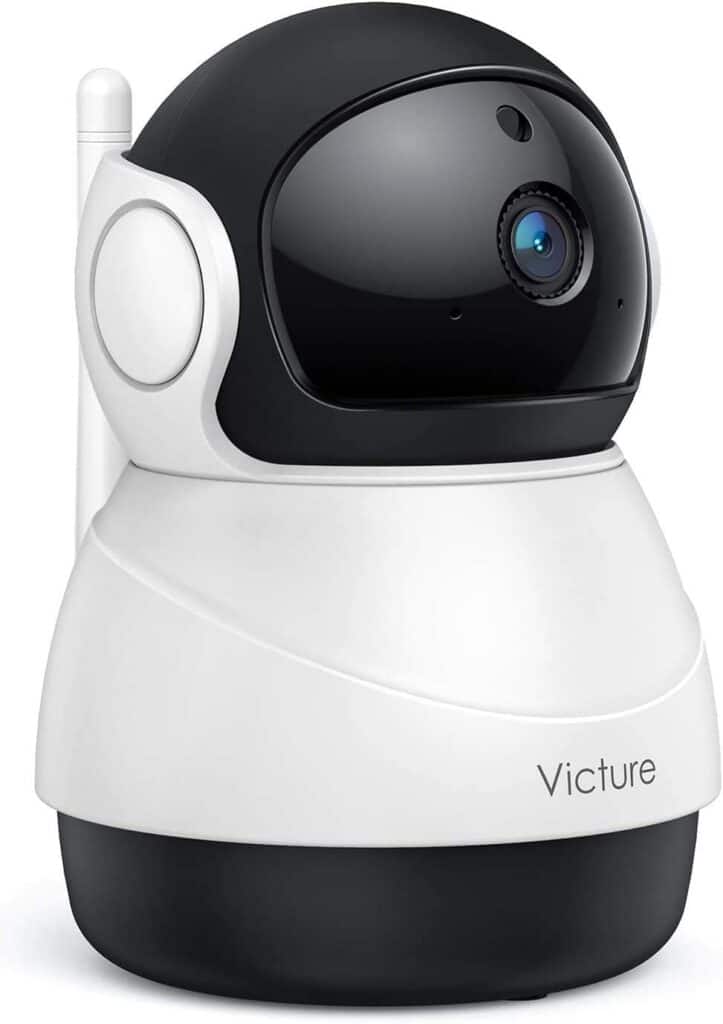 Victure FHD wireless camera is loaded with features at a great price. This camera can help you save some precious moments on an SD card with the assurance that nobody will ever be able to copy the videos. The stored videos can only be accessed through your account.
The camera quality is impressive with 1080P and night vision. It extends viewing distance up to 30 feet and gives a clear image even under very low light. The lens is 100-degree wide with 355-degree horizontal and 100-degree vertical rotation. You can enjoy a 360-degree panoramic view.
The device comes with a motion detector to protect your house from intruders. If there is any invasion detected, the camera automatically starts recording and sends a push notification to your mobile. Also, the pet monitoring experience is completed with a two-way audio connection.
Features
1080P video quality
360-degree panoramic view (Pan and tilt, and zoom)
Camera with night vision mode (LED beads) with 30 feet viewing distance
Two-way audio connection with anti-noise
Videos can be saved on an SD card(max. 128 GB)
Videos can only be accessed through your account.
Motion detector
Attractive price
Supports ios/android devices, and windows
Cons
SD card not included with the device
Two-way video streaming is not possible
This device does not have a treat dispenser
Sound sensor not included
No games, DogTV or Pawcall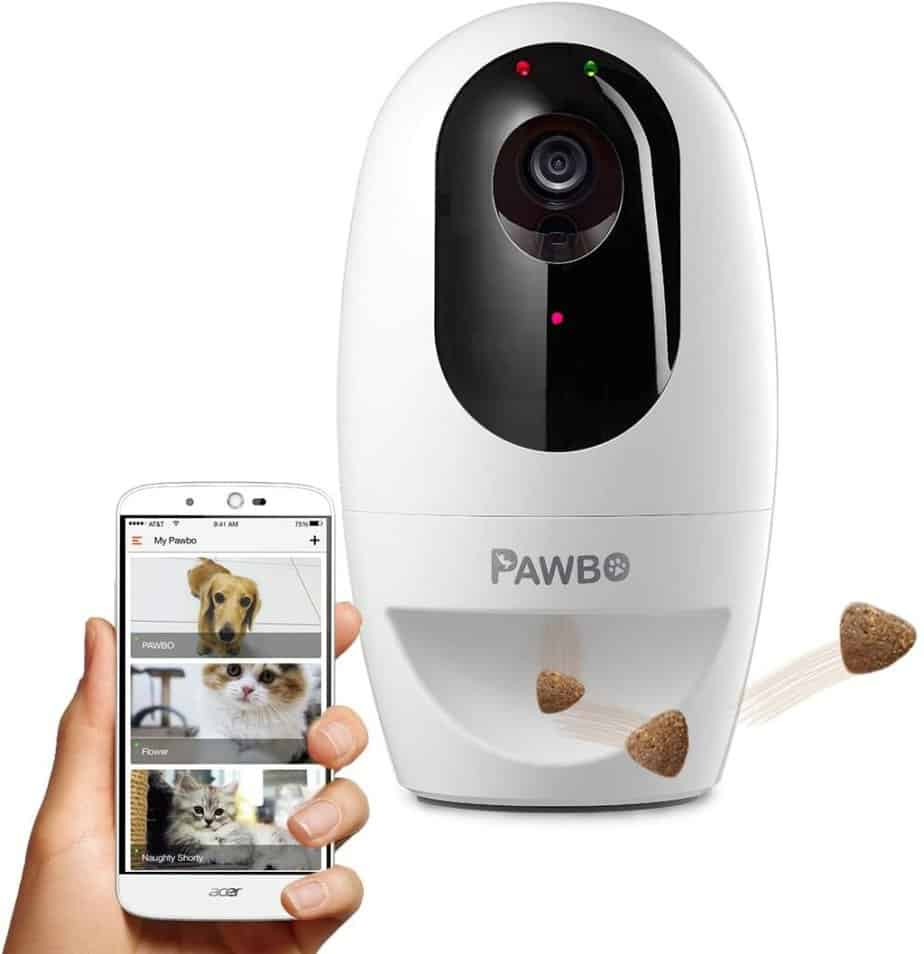 On the other hand, to entertain and keep our furry friends happy, it comes with a treat dispenser and a smartphone-controlled laser pointer. The best feature is that it lets 8 users use this product simultaneously.
The Pawbo Life Pet Camera is virtually identical to the Petcube Camera in terms of price but comes with the added benefit of treat dispensing. Aesthetically, the finishes aren't quite as sleek, but the plastic construction is hardy enough for small or otherwise low-maintenance pets.
The video monitoring is bare-bones, but it does come with two-way audio, a built-in laser for remote games, and treat dispensing. Although all of the cameras on our list need to be place relatively close to the wifi router in order to function properly, the Pawbo's functionality seems to be particularly sensitive to its placement. If you don't plan to use it in the same room as your router, it might be a good idea to keep looking.
Note: Make sure to keep the device somewhere a little higher and without any obstruction below it. It will ensure a good viewing angle and also make sure the treat reaches the pets.
Features
Streams high-definition video (720-pixel with 4x zoom)
130-degree wide-angle lens
Supports two-way audio
Allows video recording and clicking pictures
Share pictures and videos on social media
Treat dispenser and laser game
Smartphone-controlled laser games
Allows 8 simultaneous users
Safe device design with no edges
Cons
Video quality is not very good, especially in low light.
Refilling treat dispenser is not very friendly.
Laser beam should not be directed into the eyes of pets or others due to harmful effects.
Laser motor is loud.
No night vision mode.
No motion or sound sensors.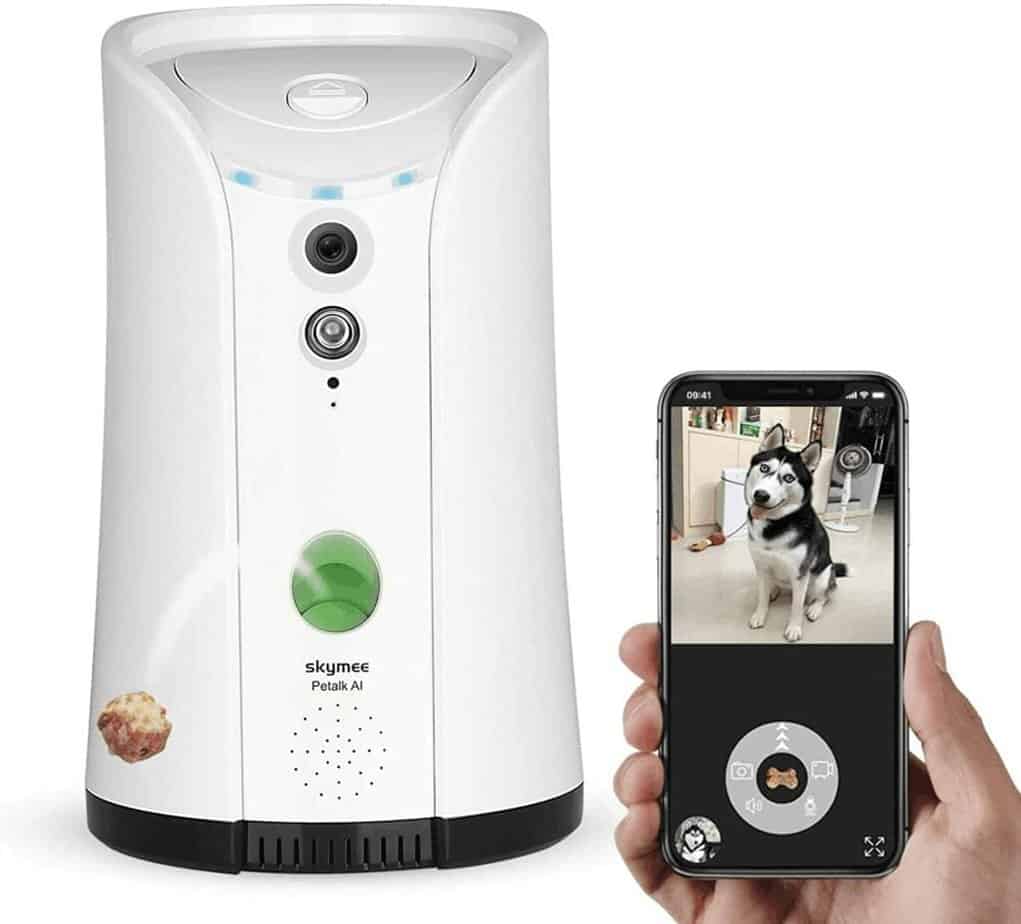 This device is easy to set up and install. You can monitor your pet 24×7 on your phone. The camera gives you a high-definition video quality feed with a night vision mode. This enables two-way communication and it also has a treat dispenser.
A maximum of 100 treats can be stored at once and their size should be between 0.6 cm to 1.1 cm. Treats are easy to refill and can be bought from any company you like. Also, it comes with a motion detection feature.
If the camera observes the anxious behavior of your pet then it sends a push notification on your app. This way you can comfort your pet with your voice or treats. This does not include voice detection, so you will not be notified of barking or noises.
Features
1080pixel full HD camera with night vision
4x zoom
Toss treat dispenser
Two-way audio connectivity
Record videos and take pictures
Easy refilling of treats

Motion detection function
Cons
Two-way video streaming is not possible
Sound sensor is not available
No games or TV or paw calls
The power cord is small
Buyer's Guide
First, as a buyer, you should decide the price that you can spend on this device because the market is full of such products under different price ranges.
You must give priority to the camera quality as this is the major feature to ensure the success of your main motive, which is to monitor your loved pet. Try to choose a camera that provides high-definition video quality with night vision and storage as you can not monitor the live streaming always.
Give two-way communication the next priority because if you find your furry friend in stress then you can just talk it out of the anxiety.
Third and everyone's favorite feature is a treat dispenser. There is no better way to treat your loved pet than rewarding it with treats. Also, it helps in calming them down.
If your budget allows you then you must pay attention to other things like games, Dog TV, or pawcalls. All such feature does make the device more worthy and ensures a good experience for your four-legged friend.
Why Get a Dog Monitor Camera?
Separation anxiety is sometimes a two-way street, but the advent of the doggy cam is poised to fix that. Pet cameras are more interactive than traditional home monitoring systems by design, and they provide a way to both observe and interact. Of the handful that made our list, the Furbo Dog Camera is our top pick thanks to its feature-heavy spec list, but it does so without two-way video. This isn't a deal breaker for us, but if Facetime is a must-have for you whereas treat-dispensing isn't, the PetChatz HD finished in a very close second place.
If the Furbo isn't your thing, either for its price or design, there's still a wide array of options to choose from.
What You Need to Know
Doggy cams differ from typical in-home camera systems in that they aren't just built for monitoring. They're all-in-one interaction devices designed to engage your pup remotely. The camera is usually complemented by a suite of cool gadgets, including treat dispensers, video message recording, speakers that allow you to talk to your dog from afar, and laser games. Doggy cams are usually controlled via smartphone app, and can be installed anywhere you have wifi. They're a good alternative to doggy day care if your dog is content by himself for most of the day, and they can pull double duty as nanny cams for in-home dog sitters.
How to Choose
The most important thing to consider when picking a doggy cam is what level of interaction you're looking for. When you're shopping, pay close attention to the audio and video specs. "One-way audio" means your pet will be able to hear you speak through the built-in speaker, but you won't be able to hear them. "Video monitoring," unless otherwise specified, does not include the ability to record. This means that you can only view footage live while you're using the app – you can't save it, and you can't view activity from earlier in the day.
Things to Keep In Mind
These units are all relatively small; no taller or wider
than a standard 10lb Milk-bone box. Some of the cameras will specify
exactly which treats work best, but in general, they can only accommodate treats up to around 1-inch in diameter.
With the exception of the Petcube, which has an aluminum
outer shell, these cameras are plastic. Some of them are very strong plastic,
but it's still plastic. For a smart and strong dog who is highly motivated by
treats, they're easy to crack open. If your dog has demonstrated destructive
tendencies, stay away from the cheaper cameras.
Who Should Buy Dog Monitor Cameras
Dog owners who have to leave their fur babies back at home alone.
Pet parents who want their pets to be engaged even when they are busy.
People with pets must own one these devices because no matter how old your furry friend is, they miss you for sure and this is the only method to stay connected with them all the time. You owe it to them!
Frequently Asked Questions
Which is the best place to set up the camera?
There is always one place in the house where your pet hangs around the most. Place it on a wall near that area. Try to cover the entrance of the house in the viewing angle, if possible, it will make sure that you know who comes to your house.
Is it okay to place the camera on a shelf?
Firstly, it depends on the kind of device you are using. If the treat dispenser drops a treat from the bottom then don't place it over a shelf. If it tosses the treat out then yes you may place it over the shelf. Make sure that the treat is within the reach of your pet.
Is it a good idea to spend much on such devices?
Well, this depends on your budget. The main motive behind this invention is the security of your pet. Keep that in mind and choose a product that matches your pocket.
How many people can watch live feed simultaneously?

It varies from device to device, you will have to check the specification of the device.
Which features should be given the most priority?
Video monitoring with night vision, two-way audio connection, storage, and motion sensors should be present in an ideal device. All these features will ensure maximum security.
Other Products We Reviewed
Pet Monitor Cameras without treat dispensers
Pet Monitor Cameras with treat dispensers
Basic & Budget Pet Monitor Camera
Pet Monitor Camera without treat dispenser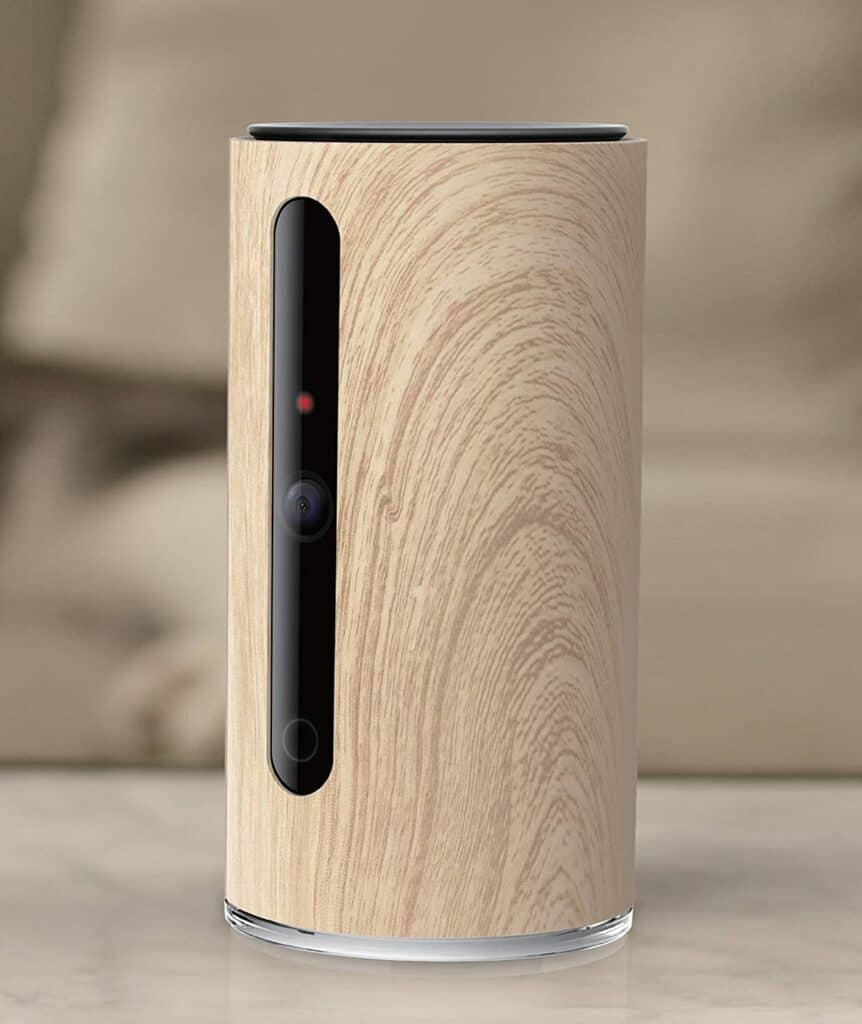 Features
720P HD quality video monitoring
340-degree vision with a 110-degree wide-angle lens
Pictures can be clicked and 10 seconds video can be made
Integrated mic and a speaker for two-way communication
Night vision
Safe built-in laser game
Bluetooth and Wi-Fi connection enabled
Cons
Two-way video streaming is not possible
No treat dispenser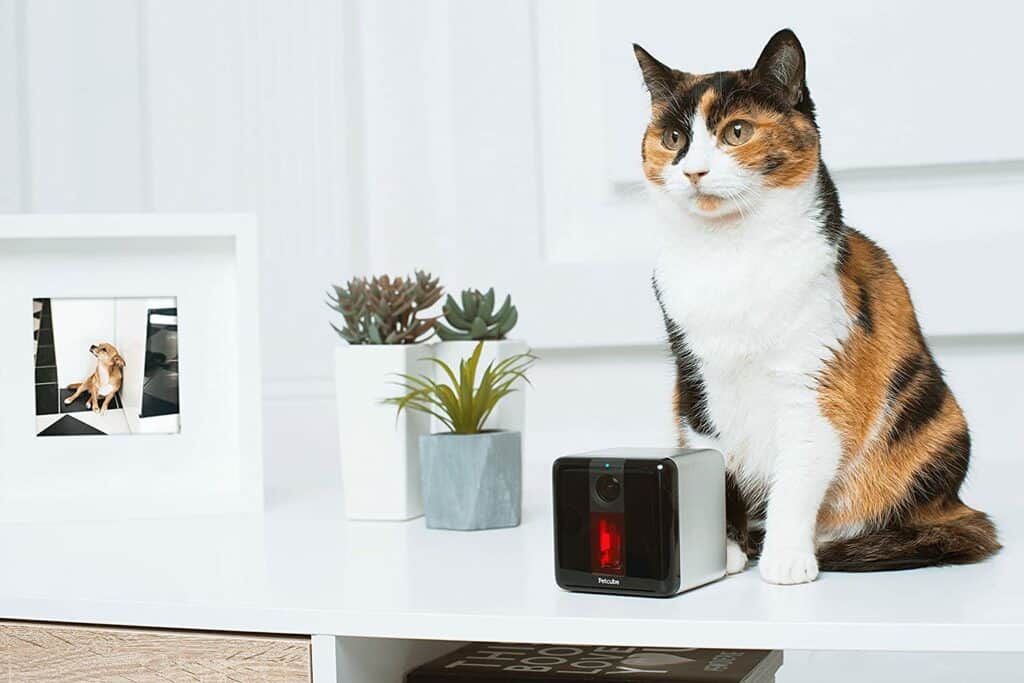 Features
1080P HD video
138-degree wide lens with night vision and 3x zoom
Motion and sound detection
Free trial for cloud storage
Petcube app allows you to share the live feed to others
Two-way audio connectivity
Laser game
Works with Alexa
Cons
Two-way video streaming is not possible
This device does not have a treat dispenser
No paw call or TV
Pet Monitor Cameras with treat dispensers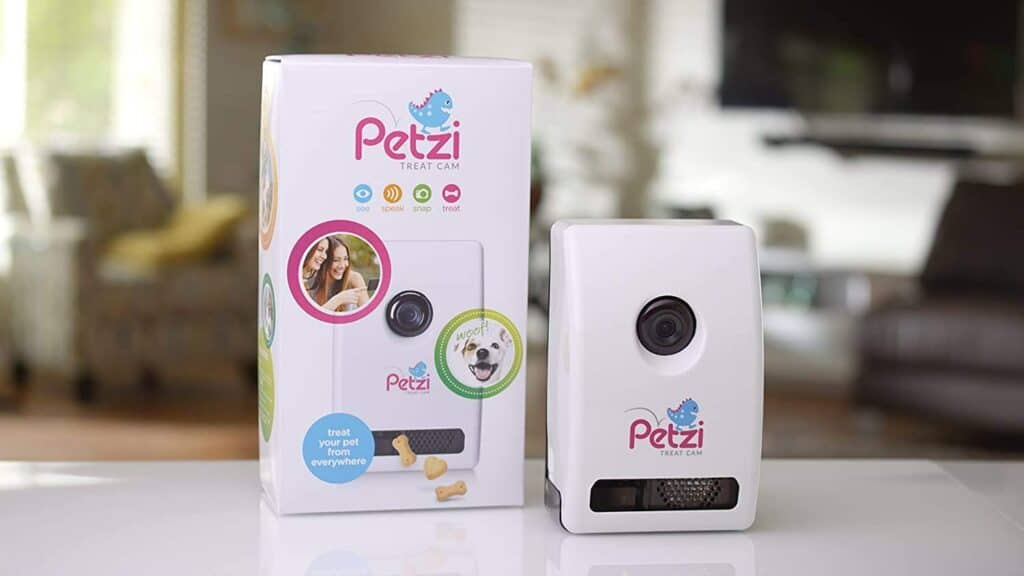 Petzi is the happy medium of doggy cams. Like all the others, it's controlled via an app, allows you to both monitor and speak to your dog, and will dispense treats – but that's it. There's no built-in video screen, a determined dog could make short work of the plastic casing, and one-way audio chat means you won't be able to hear anything happening at home. It's a good choice if you're looking for a pet-specific camera with basic monitoring capabilities, and treat-dispensing is as fussy as you'd like the extra gadgetry to be.
Features
HD video quality
110-degree wide lens with night vision
One-way audio (from your end)
Click pictures and share them on social media
Amazon dash replenishment – The treat quantity is monitored in real-time and automatically re-ordered when reaches a low level.
Cons
Dispenses multiple treats at once
No motion sensor or sound sensor
Two-way audio/video connectivity is not possible
No pawcall, games, or TV
Basic & Budget Pet Monitor Camera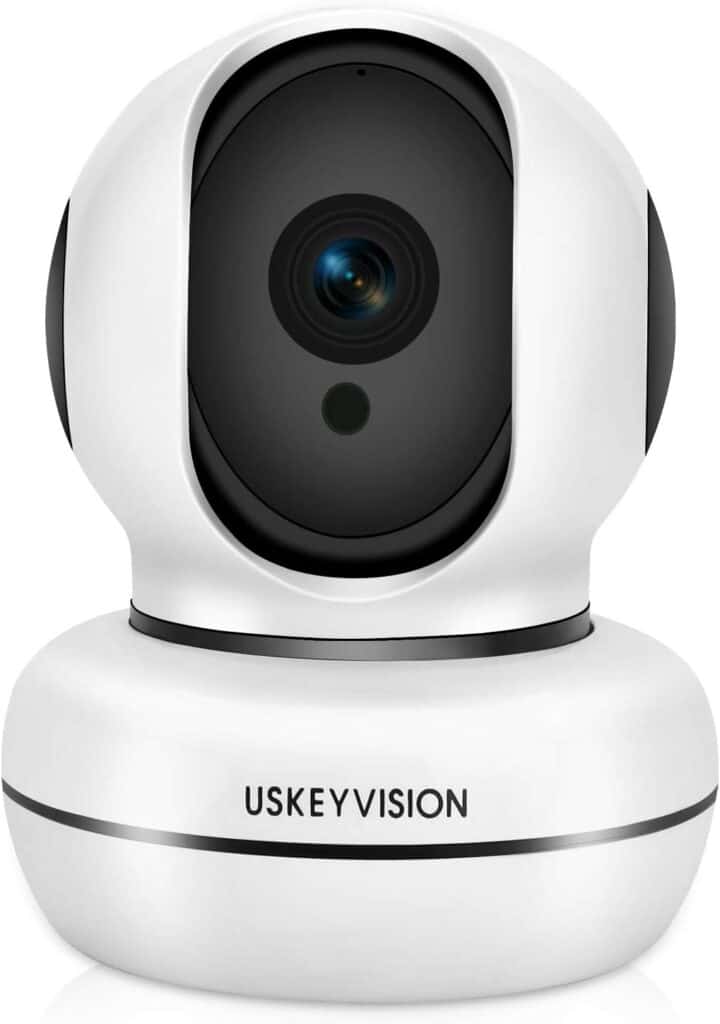 Features
Night vision camera(32 feet viewing distance)
1080P video quality with a wide viewing angle
Two-way audio connectivity
Motion and sound detection
Remote pan and tilt
Paid cloud storage and 128GB local storage
1-year replacement policy
Cons
This device does not have a treat dispenser
Instant social media sharing is not available
No pawcall, games or DogTV
Two-way video streaming is not possible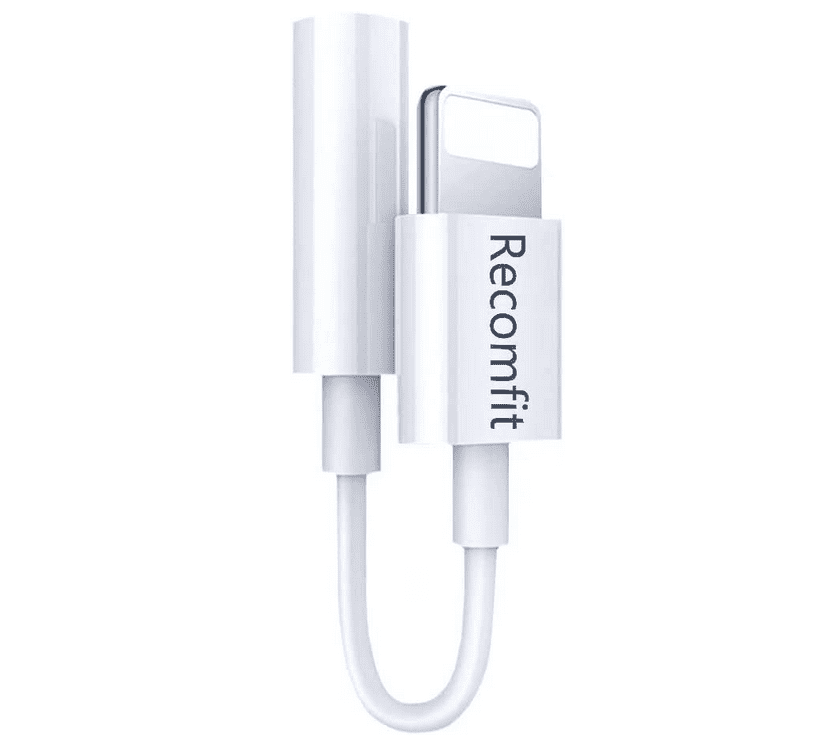 Features
Full 1080P High-Definition video live streaming and video recording
Wansview app supported by ios/android phones, Windows, and Mac
Local storage (max. 128 GB)
Pan and tilt, and zoom with 8 presets
Night vision mode
Two-way radio
Free return and exchange in 60 days
Cons
5G is not supported
No laser pointer or DogTV or Pawcall
This device does not have a treat dispenser
Two-way video streaming is not possible
Average sound quality
Also, makes loud click noises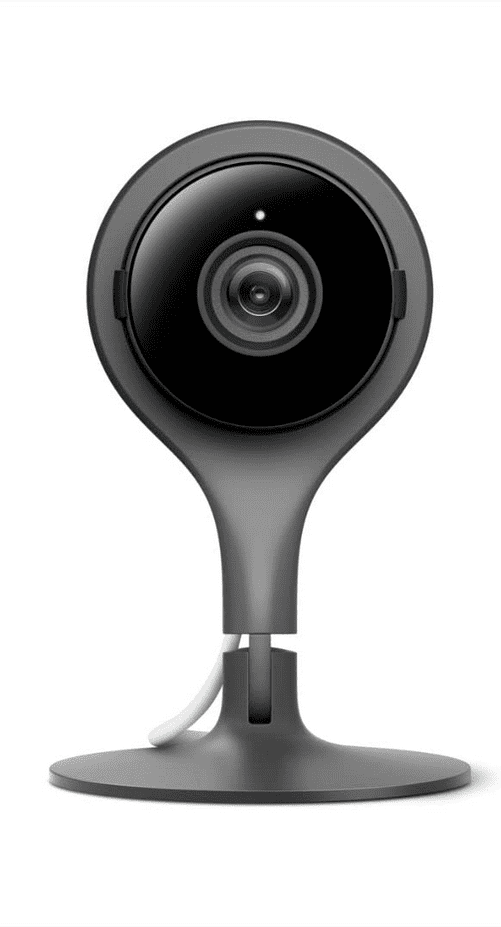 If treats and games aren't your things, but you still want the ability to monitor and communicate, Nest Cam is probably a better fit. It'll do at least as good a job as the PetChatz cam, minus the treat dispensing. It can also be installed from higher vantage points, which is a plus for owners of dogs with destructive tendencies. Like the Nest thermostat, it's also Alexa-enabled, which means it can communicate with Amazon Echo devices. No lasers, but Alexa is pretty entertaining in her own right.
If Nest's smart cam feels a little too Terminator 3, remember that baby monitors will also work in a pinch. They've gone pretty high-tech now, and what's good enough for a human baby is good enough for a furry one too. They won't dispense treats, but even some of the most basic models come with decent video quality, two-way audio, and night vision.
Bottom Line
Any type of video monitoring is better than none at all, and you really can't go wrong with any of the picks on our list. Rewarding your pet from the comfort of your office is a nice perk, but the real benefit is the ability to keep your pet engaged and safe. In addition to a pet camera, we also recommend leaving a house key with either your dog walker or someone you trust who can respond quickly if there's a problem. Dogs of all ages can benefit from supervision, but a camera is particularly worth it for old or frail dogs, as well as young dogs who become easily excited and could possibly hurt themselves.
Overall, the PetChatz is the best bang for your buck, but the Furbo is worth the splurge if video chat capabilities are important to you. If your dog is big or easily excited, the Petcube would hold up well under a little roughhousing, but it won't dispense treats (however: lasers). If neither games nor treats really interest you, consider forgoing a doggy cam entirely and opting for a more traditional home camera setup, like Nest.
We did our research, so you don't have to. Above all are the best devices on the market. If you have any experience with the products above or any similar ones, let us know by commenting below!
Continue reading: