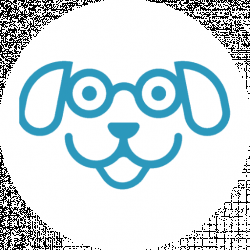 Latest posts by Scout Knows Team
(see all)
Natural Balance dog food is a lesser known brand, but it's worth taking a look at what their products contain. Dog foods are many and varied, and as the saying goes, different strokes for different … Uh, dogs. We'll be going through info we've found in a number of Natural Balance dog food reviews, and summing it up into our own article for pet owners to read and learn from.
At A Glance
Parent Company: Natural Balance Pet Foods (acquired in 2013 by Del Monte, who became Big Heart Pet Brands)
Started: 1989 (Natural Balance Pet Foods)
Headquartered In: Los Angeles, California
Types of Food: Dry dog food, wet/canned dog food, dog treats
Real Meat in First 5 Ingredients? : Yes
Ever Recalled? : Yes – 5 recalls (more info further down)
A Deeper Dive Into The Brand
Natural Balance Pet Foods is one of the brands that fall under Big Heart Pet Brands. The Natural Balance brand was founded in 1989 by late actor Dick Van Patton and Joey Herrick. Van Patton was a well-known actor but also did plenty of charitable work for animals, including founding National Guide Dog Month in 2008, which was started to help raise funds for non-profit guide dog schools.
When Natural Balance was launched in 1989, they were one of the first ever to use a "limited ingredient" philosophy. They were also committed from the start to producing food that was high quality and free of artificial flavors, colors, and bleached ingredients. Van Patten stated that they wanted their food to be based on sound scientific principles and truth rather than marketing hype.
They produce a wide variety of dog and cat foods, as well as "Zoological Formulas", which have been developed specifically for wild animals. Dick Van Patten's passion for animals lives on through this brand, and they are also proudly partnered with Guide Dogs for the Blind.
Acquisitions
Natural Balance was purchased by Del Monte in 2013. The company renamed itself Big Heart Pet Brands in 2014, and the following year the whole company was taken over by J. M. Smucker.
What Is the Variety Of Foods They Produce?
Natural Balance has a really nice selection of dog foods available. Their dry dog food is available in a few different formulas, including a low-calorie option and a vegetarian choice! The wet food comes in various forms, including canned food, rolls, stews, and also has a vegetarian option. Treats include Crunchy Biscuits, Chewy Bites, and Limited Ingredients treats.
Dry Foods:
Natural Balance's dry dog foods fall into one of 5 categories: L.I.D. (Limited Ingredient Diets), Original Ultra, Synergy (for healthy digestion), Vegetarian, and Fat Dogs (low-calorie formula).
L.I.D.
Original Ultra:
Synergy:
Vegetarian:
Fat Dogs:
Wet Foods:
There's also quite a variety of wet or canned foods – L.I.D.Canned Formulas, Delectable Delights Stews, Original Ultra Canned Foods, Vegetarian Canned Formula, and Food Rolls.
L.I.D. Canned Formulas:
Delectable Delights:
Original Ultra:
Vegetarian:
Food Rolls:
Treats:
There are many different treats and flavors available from Natural Balance.
Recall History
Natural Balance products have had five recalls in their history.
April 17, 2007
A nationwide recall was announced for Venison dog and dry cat products. The reason was that lab tests had shown the presence of melamine, which was believed to be the cause of several complaints they had received of pets developing kidney failure.
April 27, 2007
American Nutrition Inc., the company who manufactured canned food for Natural Balance, issued a recall of certain products after the FDA confirmed that a rice protein they were using was not safe. Natural Balance issued its own recall as a result of this.
July 21, 2007
Castleberry's Food Company, a co-packer for Natural Balance's canned products, issued a recall that included Natural Balance products. The reason behind this recall was an of botulinum toxin contamination, which causes botulism.
July 18, 2010
Natural Balance issued a recall for their Sweet Potato & Chicken Dry Dog Food after an FDA test indicated the presence of salmonella.
May 4, 2012
Natural Balance issued a recall select dry dog foods that are manufactured by Diamond Pet Foods after other products manufactured by them tested positive for salmonella. Although none of the Natural Balance kibble had tested positive, they recalled them as a precautionary measure.
Sweet Potato & Venison
Lamb Meal & Brown Rice
Sweet Potato & Bison
Vegetarian
Lamb Meal & Brown Rice Large Breed Bites
Best Natural Balance Dog Foods
Considering Natural Balance has such a wide range of foods, we've decided to do a brief review of a few different types – two dry, two wet, and a treat.
Limited Ingredient Diets Dry Dog Food Sweet Potato & Fish Formula
No products found.
First 5 Ingredients:
Sweet Potatoes
Salmon
Menhaden Fish Meal
Potato Protein
Canola Oil
Other Notable Ingredients:
Salmon Oil
Taurine
Flaxseed
Spearmint Extract
Limited ingredient foods usually have only one source of protein, and this food takes that from fish. Salmon is a high-quality protein, and also contains Omega fatty acids that are great for improving your pup's coat. In this case, Menhaden fish oil adds another dose of protein. Potato protein (the dry residue left over after removing the starchy part of the potato) has a lower biological value than meat products but is another little protein addition.
Sweet potato is the only vegetable present in this food. Our fifth ingredient, canola oil, is a controversial one. While it is a source of Omega-3 oils, it is often heavily processed and sometimes made from genetically modified rapeseed. Generally, there are healthier sources of Omega-3s that can be used, although canola oil is more cost effective than some.
Other ingredients that are of interest are salmon oil and flaxseed, both of which are good sources of fatty acids, as well as flaxseed being an additional source of protein. Spearmint extract is a nice touch, as it helps with your pup's breath. Taurine is another ingredient that has mixed reviews and has been the subject of an FDA investigation on the causes of heart problems in animals.
Specs:
Crude Protein: 21% min
Fat: 10% min
Crude Fiber: 5% max
Moisture: 10% max
DHA: 0.05% min
Calcium: 0.6% min
Phosphorous: 0.5% min
Omega-3 Fatty Acids: 0.5% min
Omega-6 Fatty Acids: 1.1% min
Our Verdict:
Although the protein sources are not bad, the protein count is noticeably lower than other foods (sometimes this is necessary for your dog's health!). Salmon is the only real meat here and tends to lose moisture when cooked, reducing the total amount of protein. There seem to be equal amounts of plant and animal proteins in this food.
There is no mention of probiotics or prebiotics, which are generally accepted inclusions in dog foods these days. Apart from that, there are no artificial colors or flavors, and limited ingredients also limit the chances of food allergies. All in all, not bad.
Vegetarian Dry Dog Food
No products found.
First 5 Ingredients:
Brown Rice
Oat Groats
Barley
Peas
Potato Protein
Other Notable Ingredients:
Canola Oil
Dried Tomato Pomace
L-Carnitine
Dicalcium Phosphate
Meat is an ingredient that some dogs can have an allergy to, so a vegetarian option is actually a great idea. This option is NOT grain-free, though, so if your pup is sensitive to grains you may want to choose something else. Brown rice is an easily digestible carb. Oat groats are simply hulled whole oats, which are also a decent carb source. Potato protein is the main source of protein here.
Peas, potatoes, dried spinach, and cranberries contribute to healthy carbohydrate content. Questionable ingredients include canola oil, dried tomato pomace (which is a source of soluble fiber but doesn't contain much nutrition for a pup), and dicalcium phosphate (which is another controversial one). L-Carnitine is an amino acid derivative that helps promote healthy weight and activity levels.
Specs:
Crude Protein: 18% min
Fat: 8% min
Crude Fiber: 5% max
Moisture: 10% max
Omega-3 Fatty Acids: 0.3% min
Omega-6 Fatty Acids: 1.5% min
Our Verdict:
As far as dog food with no animal proteins, this one isn't too bad. Although not having any form of animal meat does quite hamper the protein count, if your dog has problems eating meat, this is not a bad alternative at all.
Chicken & Sweet Potato Canned Dog Formula
No products found.
First 5 Ingredients:
Chicken
Chicken Broth
Potatoes
Sweet Potatoes
Dehydrated Potatoes
Other Notable Ingredients:
Chicken Meal
Chicken Liver
Canola Oil
Carrageenan
Chicken in various forms makes up the protein content of this canned food. Sweet potato is a great, grain-free carb source, and potatoes are also grain-free but only offer modest nutrition to a dog. It is a bonus that all ingredients are whole foods.
The biggest worrying ingredient in this particular food is carrageenan. It's a stabilizer and thickener made from seaweed. Research has indicated that carrageenan contributes to inflammation and may be a significant factor in causing cancer. Although many dog food producers still use it, there are those that have stopped putting it in their food.
Specs:
Crude Protein: 5.5% min
Fat: 3.5% min
Crude Fiber: 1.5% max
Moisture: 78% max
Our Verdict:
Being lower in protein than most others makes this a good choice for dogs who may need help losing or maintaining a healthy weight. It is more practical to feed to small dogs, simply by the size of the can! Read our full review here.
Delectable Delights Fetchin' Catchin's Stew
No products found.
First 5 Ingredients:
Tuna Broth
Tuna
Duck
Dried Egg
Water
Other Notable Ingredients:
Chicken
Carrots
Green Beans
Tapioca Starch
This savory stew has a variety of quality protein sources included, as well as healthy vegetables. The quality of ingredients alone makes this one of the top picks of Natural Balance's wet foods. With meat and veggie chunks in gravy, this can be a full meal or a kibble-topper for your pooch.
The only questionable ingredient here is tapioca starch. This is often used as a source of carbohydrates in grain-free foods but is generally considered a low-quality filler due to its lack of nutritional value.
Specs:
Crude Protein: 11% min
Fat: 4% min
Crude Fiber: 1.5% max
Moisture: 78% max
Our Verdict:
Good protein count and quality ingredients – we would recommend this as a wet food for your pet!
Dental Chews Sweet Potato & Chicken Meal
No products found.
First 5 Ingredients:
Sweet Potato
Chicken Meal
Glycerin
Natural Chicken Flavor
Lecithin
Chicken meal is high in protein, and sweet potato is a great carb source. Glycerin is a binder and sweetener and doesn't offer much by way of nutritional benefits. Lecithin is a fat that is essential in the body's cells. Ascorbic acid may sound scary but it also a naturally occurring organic compound – otherwise known as Vitamin C.
Specs:
Crude Protein: 15% min
Fat: 2% min
Crude Fiber: 15% max
Moisture: 15% max
Ascorbic Acid: 150 mg/kg
Our Verdict:
At 30 calories a treat, these dental treats are great to give your pup something to chew on between meals!
Natural Balance Dog Food Customer Reviews
In general, the Natural Balance dog food reviews are positive. It is always worth remembering that no matter the quality of the food, there will be pups whose sensitive stomachs don't enjoy it.
What Do Natural Balance Dog Food Reviews Suggest That People Like About This Brand?
This is a great food for dogs with allergies! A fantastic alternative to the $150 food the vet suggested.

Amy Lutz
I think this might hold the key to eternal life. My dog has been eating this his entire life, he's 14 now and shows no signs of slowing down.

Mgkline
I didn't enjoy the flavor, but my dog loves the stuff!

BigRed2143
This is one of the few formulas my dog can eat because he has a multitude of food allergies.

Marcy
The limited ingredient diet is palatable and my dog likes it.

Lisa Luz
What Do Natural Balance Dog Food Reviews Suggest That People Dislike About This Brand?
My last three orders have been very runny and loose and my girl started throwing up and having gas. You've lost my trust and lost a long time customer.

Charlie D. Ray
This may be good for some, but not for our dog. He broke out in intense hives on his belly.

Cheeba
The food from Amazon is totally different. It smells different, looks different, and my dogs have explosive diarrhea.

BrittaMarie
After 6 years of giving my dog the Sweet Potato & Salmon food, she has become extremely ill after less than a week of eating the new formula. She has pancreatitis and enlarged lymph nodes due to severe food poisoning.

Katie K.
My dog was eating and started wincing in pain. We noticed something that looks like fish bones sticking out of each piece of kibble.

Leihulu
Conclusion
If your dog suffers from a sensitive stomach, food allergies, or needs a prescription diet or limited ingredient diet, Natural Balance would be a good way to go. They are lower in protein than many other foods and use mainly sweet potato as their carb content. They use natural ingredients, no poultry by-products, and although their ingredient lists may contain something here or there that is questionable, they are generally decent quality.
Limited ingredient dog food is great as long as it still gives your dog's body all the necessary nutrients and vitamins, and from what we can tell, Natural Balance does. All-natural, no artificial preservatives or flavors – dog owners can rest assured their dog's diet will be on point.
Read more Natural Balance dog food reviews and make your decision. Scout recommends Natural Balance as a low-protein option for pups who are prone to food allergies!
Continue reading:
The Savvy Dog Parent's Guide to Natural Cleaning Supplies