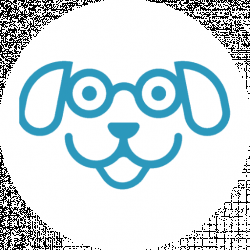 Latest posts by Scout Knows Team
(see all)
Acana is a dog food brand that falls under Champion Petfoods (their other brand is Orijen, which Scout endorses!). They pride themselves on being biologically appropriate (if you aren't sure what this means, it's summed up nicely in this article!) and are committed to using only free-range, regionally-grown ingredients. Their food is produced in Kentucky and Alberta, where they have award-winning kitchen facilities. We've been through many Acana dog food reviews to get all the right info, and here we share our own one with you!
At A Glance
Parent Company: Champion Petfoods
Started: 1975
Headquartered In: Alberta, Canada
Where to Buy: Amazon (selected products), Walmart (selected products), pet stores
Types of Food: Dry dog food, treats
Real Meat in First 5 Ingredients? : Yes, in all foods
Ever Recalled? : No
A Deeper Dive Into The Brand
Champion Petfoods began in 1975, so they have quite a long, reputable history! They were founded in Alberta, Canada. This is also where the name Acana comes from – an abbreviation of its birthplace! They expanded to the USA after a while as well, to cater for growing demand. Acana produces food in both Canada and the USA – in their Northstar Kitchens in Alberta and their Dogstar Kitchens in Kentucky.
One way in which they are different from other pet food makers is that they never outsource anything – they do everything in their own kitchens, and all their ingredients are fresh and locally sourced. This is part of their commitment to upping the standard of pet foods. The other part is ensuring that the food they produce is meat-based and as close to a natural diet as possible for canines and felines alike.
They also have their own research facility, which is a step up from other dog food producers and reinforces their dedication to providing the healthiest, most appropriate food for pets. Here, they work on things like fresh meat technologies to allow the highest quality meat content in their foods, developing natural flavors, and doing quality control of ingredients and processes.
Their Values
If you hop onto their website, you'll see that they stand for values such as teamwork, responsibility, authenticity, innovation, and leadership. Their commitment to transparency and integrity is reflected in the quality of their products, and the way they choose to work with suppliers whose values match theirs.
Another unique thing they've got going is a Transparency Council, which is a group of outside experts and Pet Lovers who are given access to Champion's pet food creation process and provide unbiased feedback. These reports are provided to the public as Champion's way of ensuring trust and quality! This definitely implies confidence in their food, and with the quality of ingredients and processes we've seen, they have every right to have that confidence.
They've been the recipient of numerous awards, which just goes to show that the quality of their products has not gone unnoticed by the relevant doggy authorities.
What Is the Variety Of Dog Foods They Produce?
Acana produces only dry foods, but they have quite a variety of recipes. They also create dog treats (one type only, in four different flavors). Also, the US and Canadian foods may differ slightly. The names, flavors, and packaging may look slightly different, but the quality remains the same! We have stuck to the US foods for this review, but if you'd like to check out the Canadian stuff, you can view them on their website. Most of the products available on Amazon are from the Canadian range, so you can give those a try if you wish!
Dry Foods:
According to their website, there are three separate recipe lines that are produced – Acana For Dogs, Regionals, and Singles.
Acana For Dogs
The For Dogs range offers 60% meat content. There are 4 different sources of meat – free-run chicken, meats from local ranches, wild-caught fish, and cage-free eggs. This range includes 60% quality animal ingredients, 40% fruits, veggies, and botanicals, and zero grains.
Regionals
Regionals contain the highest meat percentage of the food ranges, at 70%. Again, this comes from natural, high-quality sources, including free-run poultry, nest-laid eggs, wild-caught fresh and saltwater fish, and heritage red meats. Their carbohydrate sources are fruits and veggies, making this a fantastic Biologically-Appropriate food.
Singles
Singles are Acana's Limited Ingredient options. With 60% meat (from grass-fed lamb, free-run duck, Yorkshire pork, and infused with freeze-dried liver), and added fruits and veggies, this is a healthy option for pets that may be slightly more sensitive. They also make sure to mention that "limited ingredient" shouldn't mean less meat – so you can rest assured your pup will still be getting the protein they need.
Treats:
Singles Treats
These little protein bombs are up to 95% meat, made with the very same ingredients as the Singles dry dog food. Protein-rich and all-natural, you can rest assured these treats are not only tasty but healthy as well.
Ingredient Quality
Acana sources the highest quality ingredients from local farmers, ranchers, and fishermen. These include free-run poultry, cage-free eggs, ranch-raised meat, wild-caught fish, and fresh fruits and vegetables.
Recall History
Champion Petfoods has never had a recall in all their years of operation. There have been some lawsuits filed against them, but nothing has come to fruition in terms of proving that any of their foods are unsafe. You can read their responses to allegations here, as well as a rundown of cases against them here.
Best Acana Dog Foods
We've chosen one food from each of their recipe sets plus one treat flavor to review in depth, so you can get a good idea of how each food compares to the others. Not all of these are available on Amazon (most are available at pet stores only – if you are buying online be careful that you aren't getting sub-par products from a dodgy supplier!)
For Dogs Free-Run Poultry
First 5 ingredients:
Deboned chicken
Deboned turkey
Chicken meal
Whole green peas
Whole red lentils
Other Notable Ingredients:
Turkey heart
Chicken heart
Cage-free eggs
Chicken & turkey gizzard
Summary:
The first five ingredients in this food are just a sample of what the rest of the ingredient list looks like. Whole, natural foods, real meats and vegetables, no artificial anything, and useful vitamins and minerals make this a really well-rounded, wholesome food.
It is worth noting that this food does contain poultry by-product, so if you already know your pup has an issue with that you can opt for one of the other protein choices. Pollock oil is a great Omega-3 fatty acid, and helps reduce inflammation, as well as making your dog's coat nice and shiny!
The strangest named ingredients that may have some people worried are dried bifidobacterium animalis fermentation product and dried lactobacillus casei fermentation product, which are just really long scientific names for some digestive enzymes and probiotics. These help with the digestive process, so they're a good thing!
Specs:
Crude Protein: 29% min
Fat: 17% min
Dietary starch: 23% max
Sugars: 2% max
Crude Fiber: 6% max
Moisture: 12% max
Calcium: 1.2 % min
Phosphorous: 1% min
Omega-6 fatty acids: 2.4% min
Omega-3 fatty acids: 0.5% min
DHA: 0.1% min
EPA: 0.1% min
Glucosamine: 80mg/kg min
Total Microorganisms: 100MM CFU/lb
Our Verdict:
All in all, this dog food contains high-quality ingredients, healthy protein sources, and fresh carb sources, and would be a great option to feed your pup! Scout will happily endorse this one.
Regionals Grasslands
No products found.
First 5 Ingredients:
Deboned lamb
Deboned duck
Cage-free eggs
Lamb meal
Goat meal
Other Notable Ingredients:
Catfish meal
Duck meal
Herring oil
Duck giblets
Lamb tripe & liver
Duck cartilage
Dried kelp
Chicory root
Summary:
Look at all that protein! Acana Grasslands' first 5 ingredients are all protein, as are a lot of the ingredients thereafter. The Regionals recipes are around 70% meat, and the variety (and quality) of protein sources is impressive – 5 different meats make up this recipe.
The carb content is just as impressive, featuring fresh, wholesome veggies such as lentils, chickpeas, spinach, pumpkin, butternut, and carrots, as well as fruits, including pears, juniper berries, and apples. Pumpkin seeds and sunflower seeds are also included for a bit of healthy fat and oil.
This is also a fairly calorie-dense kibble, with 388 calories per cup. They do provide a handy table under the "Feeding" tab on their web page so you can get a good idea of how much to feed your pooch, depending on their size
Specs:
Crude protein: 33% min
Fat: 17% min
Crude fiber: 6%
Moisture: 12% max
Calcium: 1.8% min
Phosphorous: 1.2% min
Omega-6 fatty acids: 2.0% min
Omega-3 fatty acids: 0.6% min
DHA: 0.1% min
EPA: 0.1% min
Glucosamine: 600 mg/kg min
Our Verdict:
For a superior-quality, protein-rich meal, you can count on Acana Regionals to provide all your pet will need. We are impressed with the variety and quality of protein and carbs, and can guarantee that your pup will be getting all the right nutrients in their diet!
Singles Free-Run Duck & Pear
No products found.
First 5 Ingredients:
Deboned duck
Duck meal
Whole peas
Whole lentils
Duck liver
Other Notable Ingredients:
Duck fat
Pollock oil
Duck cartilage
Chicory root
Turmeric
Freeze-dried duck liver
Summary:
The Acana Singles range is a limited ingredient recipe range. A limited ingredient diet is highly helpful for dogs who suffer from food allergies. As you can see from the ingredient list, this food features only one animal protein (in various forms), with some of it fresh and some of it freeze-dried.
High protein, packed with fresh fruits and veggies, and grain and gluten-free, this recipe is guaranteed to make your dog's tummy happy! It's also packed with a nice little punch of glucosamine and chondroitin to strengthen joints.
Pollock oil is a source of lubrication and helps your pet's coat to shine. Chicory root is a natural ingredient that is used as a probiotic to help maintain healthy bacteria in your dog's body. Turmeric may raise a red flag for some, but don't worry – it is safe for pets in small quantities. It is mostly used for flavor, though, rather than its anti-inflammatory properties, due to the small amount.
Specs:
Crude protein: 31% min
Fat: 17% min
Dietary starch: 22.5% max
Crude fiber: 6%
Sugars: 2% max
Moisture: 12% max
Calcium: 1.4% min
Phosphorous: 1.0% min
Omega-6 fatty acids: 2.0% min
Omega-3 fatty acids: 0.8% min
DHA: 0.2% min
EPA: 0.2% min
Glucosamine: 800 mg/kg min
Total Microorganisms: 100 MM CFU/lb min
Our Verdict:
As far as limited ingredient foods go, this one is great quality. Single protein source and only wholesome, natural carbs, there's not much that can be looked down upon here!
Singles Lamb and Apple Treats
No products found.
Ingredients:
Lamb
Lamb Liver
Apples
Mixed Tocopherols
Sarsaparilla root
Summary:
Over 70% protein, grain-free, and freeze-dried, these treats are definitely of the healthier variety. Mixed tocopherols are a natural preservative, and if you would like to know more, you can read all about it right here.
Another ingredient that some people may not recognize is sarsaparilla root. This is an herb that has detoxifying properties, and is especially good for skin conditions. It also helps improve inflammation from arthritis and lower fever.
Specs:
Crude Protein: 30% min
Crude Fat: 40% min
Fiber: 6% max
Moisture 2% max
Our Verdict:
An easy-on-the-tummy, healthy treat for your pets, made from all-natural ingredients. Your pus will enjoy these!
Acana Customer Reviews
Although Acana is not widely available online, the few products that have been reviewed definitely slant far more towards the positive than the negative.
What Do Acana Dog Food Reviews Suggest That People Like About This Brand?
The majority of Acana dog food reviews on Amazon are positive. It is important to remember, though, that Acana food is sold mostly in pet stores, and does not have a large presence in online stores such as Amazon. It is always worth going to your local pet store and inquiring if you have questions!
Likes:
They have had no recalls and use locally sourced ingredients.

Deerail
You can feel good about giving a dog you love such high-quality dog food.

James
Well worth the money!

Sigrid U. Pate-Butler
I watched a few YouTube videos about Acana – I was impressed to see a plant manager actually tasting the dog food!

Sherri1
Great food for dogs with allergies.

Laura Melgoza
What Do Acana Dog Food Reviews Suggest That People Dislike About This Brand?
As always, there will be people who didn't like these products (or, more accurately, people whose pets didn't like these products!) There are a number of negative Acana dog food reviews based on the court cases that have been brought against them, which we have chosen to leave out as the cases have not come to fruition and have provided no proof of there being anything wrong with Acana food.
The excerpts below are customer experiences that are unrelated to the legal issues, and which can certainly happen with some dogs. Just because a food is great quality, doesn't mean it will be right for every fluff!
Dislikes:
This food will dehydrate your dog. Beware!

Peter L.
My dog is suddenly "licking her chops" all the time which can indicate nausea.

Thistle
My dogs won't touch this. I even offered to the neighbor's dog, and he wouldn't touch it either.

Cindy P.
My dog started losing his hair until I changed foods. This food shouldn't be on the market.

Amazon Customer
It didn't help with my dog's allergies, they just got worse.

Crafty E.
Conclusion
As dog food brands go, Acana is near the top of the list when it comes to high-quality foods. They use fresh ingredients that are fit for human consumption, sourced locally, and are from farm to food within 48 hours.
With their protein sources being varied (poultry, red meat, fish ingredients, and eggs), the options are wide enough to suit any pup of any disposition. Although the fact that they are not readily available online may be a deterrent for some, the quality of their ingredients is indisputable and well worth a trip to the local pet store.
Final Verdict:
As far as Scout is concerned, Acana is a superior quality dog food and can be fed to your pets (all ages, sizes, and breeds) with the knowledge that you're feeding them all the right nutrients and nothing artificial. They rank on par with Nature's Variety Instinct and Orijen Pet Foods in terms of quality ingredients and processing. If you are trying to choose between Orijen and Acana, check this out to help!
If you agree with us after reading these Acana dog food reviews, get down to your nearest pet store and get your pup on the road to Biologically-Appropriate eating! We can highly recommend Acana for all pups great and small.
Continue reading:
12 Best Dog Foods for Maintaining Joint Health