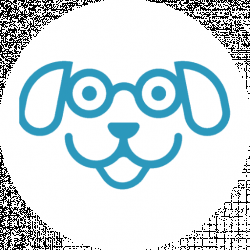 Latest posts by Scout Knows Team
(see all)
Are you looking for a special place where you can bring your dog when you feel like you don't have the proper amount of time to spend with him or her? Or maybe you're looking for someone to come spend time with your best bud in your own home when you're not there? Scoutknows.com would like to introduce you to the world of doggie daycare, doggie day camps, and petsitting.
Basically, you want to find a place and/or human that will be offering your pooch the chance to get all of the things that you give him or her at home, like plenty of exercises, play, rest, and good nutrition. The most trustworthy doggie daycares, pet-sitters, and day camp centers offer these basic necessary things. It's a complex process to find a place or person that's just right to be able to care for your best bud, which may seem daunting at first. But we're here to help!
Doggie Day Camp or Day Care?
Doggie camp can also be seen as doggie daycare, sometimes depending on where you live, and other times, what they offer pooches and their families. Or maybe someone just likes using one term or the other. I was originally asked to do the story on doggie day camp, but it was hard to find actual places seems that offered camping for dogs. Though it seems that doggie day camps do exist!
It seems that in more urban areas where you actually have many humans camping more (of course you can bring your pup to many of these as well), they seem to call their canine care centers, "Doggie Day camps" and may actually have camp themed recreation for your pup. Where as more suburban and city areas call them daycares. Depending on what part of the country you live in, facilities that care for dogs may be called different things. Sometimes you may find some simply called daycares, and some called day camps. No matter what they're called though, you just want what's best for your pup, and to see that you're getting the most for your money. So do your research on which the ones nearest you, to see exactly what they offer canine parents.
As far as petsitters go, we'll just refer to them as petsitters from here on in. 😉
Searching for That Perfect Fit
OK, so we know that there's no such thing as a "perfect fit", especially when we want what's best for our dogs. The security and affordability of many doggie daycares, pet sitters, and doggie day camps can be an incredible answer to the problem of not having enough time to spend with our furry family members. It's a good thing that there are great quality facilities to choose from, with some areas offering many choices for Dog owners. And others, not so much. But one of the keys to finding the right one is to do your research and ask around. Reliability and trustworthiness go a long way when it comes to leaving your precious pooch in someone else's hands.
To start, make sure the daycare that you're checking out is insured and bonded. This shows at the very least that they have taken the basic steps towards being a responsible business. It also ensures that if the worst-case scenario happens, or even little mishaps happen that can cause your pet to need some sort of care afterward, they'll be able to cover the costs.
Always visit the doggy daycare facility beforehand to check for things such as cleanliness. Like with most business establishments where you'd spend money, you want to know that things are kept sanitary. But it's even more important factor to know that owners of a dog care center take the time to keep things clean. But this is just one of the factors that you should consider when looking at a place where your pooch will be hanging out in.
Many times, doggie care centers, especially the larger in size, keep smaller dogs separated from the larger ones for safety reasons.
Make sure to compare as many different daycares in your area as possible. If you're in a more rural area, you may have to do some traveling of course.
After you make sure all of the important boxes have been checked on the list of important things needed in a good doggie day camp program. There's nothing wrong with making sure that you're getting your money's worth. If you're lucky enough to have a good amount of these places to choose from in your area – see who offers the best fringe benefits.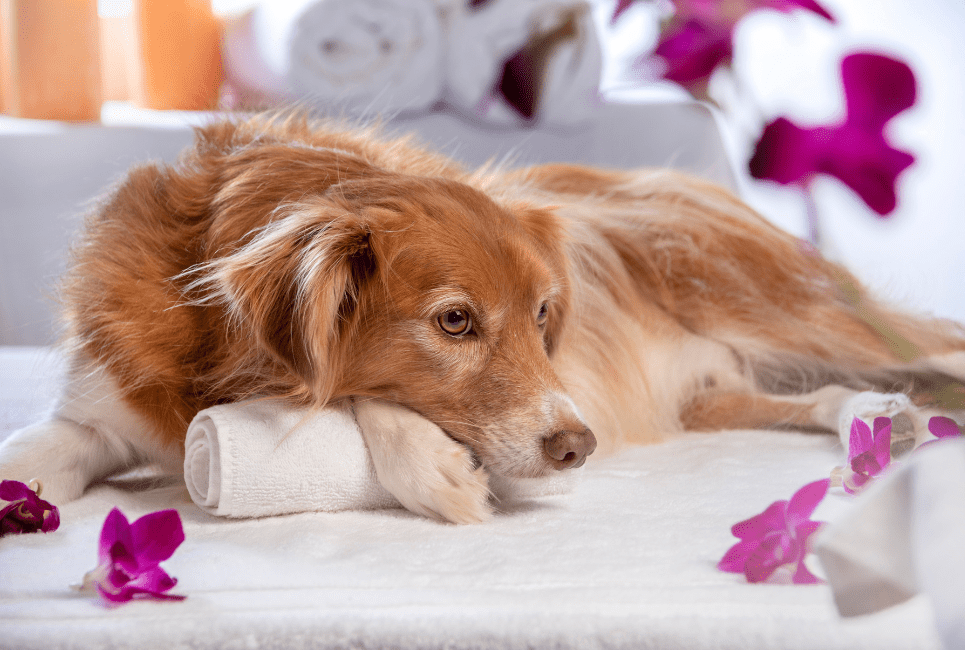 What's in it For Your Pup
Doggie daycare is a competitive business which is good news for you and your pooch. So many offer such a huge array of services to make sure your dog is not only well-cared for, but also well-pampered.
Places such as Golda's Doggy Day Care service of Oceanside, NY, which was opened by Gloria Katz in 2000, offer their customers alot of services:
Dog Walking
Overnight Doggy Vacations
Overnight care at the client's home
Vet Visits
Pictures and Videos of your loved ones
Crate Free Environment
As a wonderful added convenience, many doggie daycares and camps, such as Goldas, offer transportation to and from where you live. This is incredibly convenient for those who cannot drive their dog to day camp, or those who are on a time crunch.
Of course, if you're hiring a pet sitter, they have to come to your place of residence to come to walk the dog.
To make sure that you're getting the most of both your money and your pup's precious time, check to see what additional services the daycares you're looking into offers, such as grooming and training. Some places will include grooming in the fee you pay, or it may be offered as an additional service – be sure to ask! If you're interested in an added service that is not currently being offered at the facility you're really interested in being your pooch too, then ask! You never know how accommodating they'll be for you if you don't at least ask, right?
Keeping your dog happy, well exercised, healthy and content is important to you, and it should be just as important, if not more so to whoever is caring for him or her, whether you're there enjoying time together, or if you're not.
Meet & Greet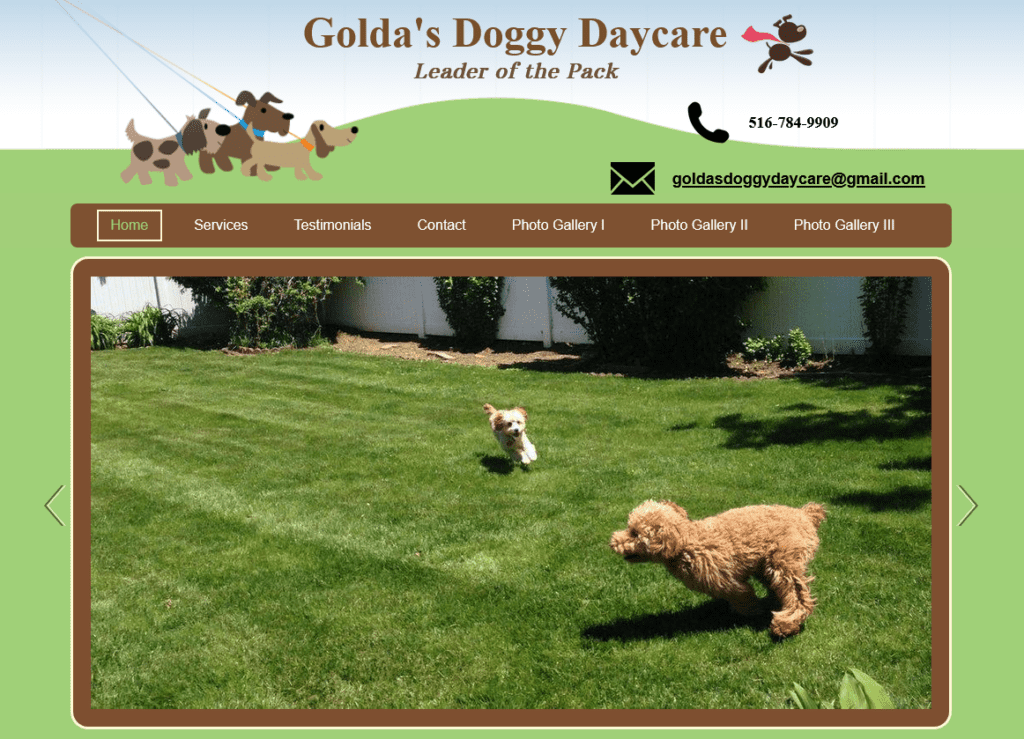 You want to know that a particular doggie day camp is right for your pooch. And guess what? The owners of reputable doggie daycares want to make sure that your dog is a good fit for them as well.
Once again, places such as Golda's Doggy Day Care actually go through a process of screening prior to a meet and greet. Here is some of the information that they look at even before meeting their prospective furbaby clients:
Type of dog, size, temperament
Age, spayed or neutered
All vaccines up to date
Any special medications or special needs
Interaction with other dogs
Housebroken or indoor training
Eating habits
Some daycares have strict rules and regulations when it comes to having animals vaccinated. Most states require many house pets to have rabies vaccines, but regulations vary. Be sure to read the rabies vaccination requirements here, in accordance with your state. Dogs must be up to date on shots for most facilities. But if your dog is holistic, or on a low regimen of vaccines, be sure to speak with both your vet and the facility to see if they can accommodate you for your special needs.
Some doggie care centers will require your dog to be spayed or neutered.
We can't stress enough to do your research. Talk to your friends and family about the experiences they've possibly had with doggie daycare. Word of mouth is sometimes the best way to go.
Be sure to visit the facility and check for cleanliness. Make sure that the animals are kept in a secure environment. You want to know feeding schedules. Your dog should be getting the same diet that you have him or her on, so as not to stress out their system. They should be able to accommodate your special needs dog as well. How about exercise and playtime. Smaller dogs should not be with bigger dogs. If your dog is antisocial or has any behavior issues will they accommodate that? Speak to the owner(s) and ask, ask, ask as many questions as you want to! How will your dog get stimulation during the day? How many times do they let the dogs eliminate during the day?
Use modern technology to the fullest – do they have a video set up that you can watch on your own phone?! It can be such a beautiful thing to have someone care for your dog when you're unable to, but if you could watch your pup all day and night when you're not around, it can give you that much more peace of mind.
Time For Fun
After you've found the right place for you and your pup or the right human to come and care for him or her in your home, it can turn into a wonderful experience and long-lasting friendship for all of you.
"It is amazing to learn the individual personalities of each of the dogs in my care and be able to observe their interactions they have with each other, and me. It is so rewarding to be on the receiving end of their adoration. They bring me great joy!" says Katz.
Your pup that may have been home too many hours alone while you worked, may now have new friends and adventures that neither of you could've dreamed about. And you have the peace of mind that he or she is in a secure and safe environment getting all the enrichment that a pup needs.
Overnight Stays
Of course, we wish we could bring our pups everywhere with us! I recently went away overnight, and while I missed her horribly, I was lucky enough recently to have had a family member watch our furry buddy while we went out of town. The peace of mind you get knowing that your pup is safe helps alleviate the anxiety that comes with having to leave them with someone else for long periods of time.
It's great to know that places such as Golda's offers patrons the service of caring for their canines overnight.
Many vets offer boarding if you're heading out overnight, so checking with your local vet is also a great idea and don't have much of a selection to choose from, still do your homework and
Stuff to Bring
Of course, for both short and long stays away from home, your pooch needs to have all of his or her essentials with them. A toy or two, medicine that may be needed or that they may be taking, a blanket, a small bed or pad, and food, are things that can go with your precious pooch if they're staying away overnight at doggy care. Having something of their own with them, especially when it's the first time they'll be in a place that will be strange to them, will also be a great source of security and comfort.
What do you think about this cute personalized travel bag we found on Etsy to go along with your dog to make sure that his or her things don't get lost or mixed up with other pups?
For a secure and a bit more sturdy travel bag for your pup, check out this one from Amazon: Scout's Pick – Dog Travel Bag – Week Away Tote For Med And Large Dogs – Includes Bag, 2 Lined Food Carriers, Placemat, and 2 Collapsible Bowls (Black)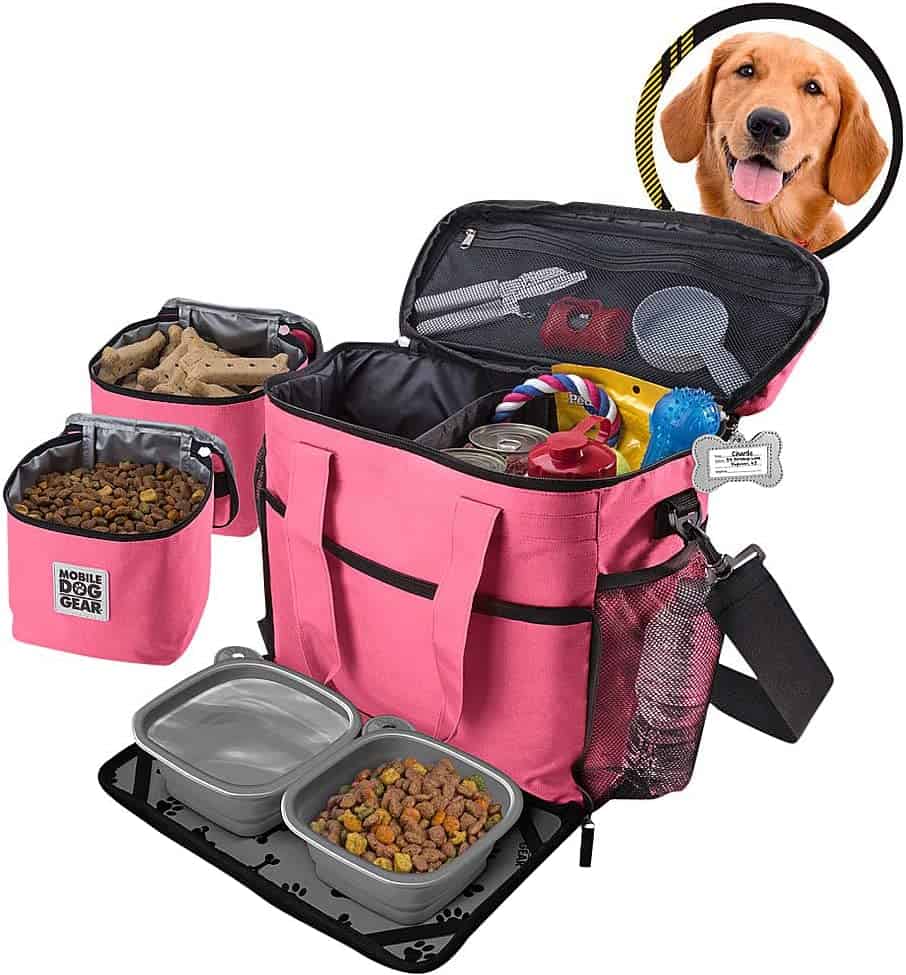 Doggie After Thoughts
If it's during vacation months in your area, or if over a holiday, be sure to call early as they probably book and get filled quickly!!
Like many folks who are invested full time into owning a dog care service, Golda's goes above and beyond her own business and helps with animal rescue. It's a wonderful thing for dogs that these business owners are helping out with rescue in the canine community. "Another advantage of this job is getting to meet other dog lovers. I belong to several online networking groups and see the care and love others have for animals. With so many dogs out there without homes, networking helps find these animals "FUREVER" homes." says Katz.
Remember, while you want your pooch to have fun while staying there, or to get the attention when it's a one-on-one atmosphere, doggie care is something to take seriously when looking into it. Don't skimp on any of the steps that we've mentioned here, because they may seem exhausting at first glance. Like most things, stick with it, and it will be worth it in the end.