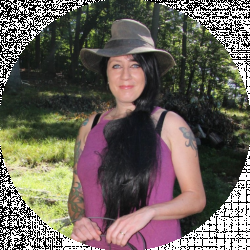 Latest posts by Samantha Biggers
(see all)
Renting a car is something a lot of travelers do. In the past, traveling with a dog was harder to do. Fortunately, many car rental agencies have realized the demand for pet-friendly travel options and have developed fair policies. There are still a few companies– such as Enterprise– that have more restrictions or require dogs to be in a carrier at all times.
Knowing what rental agencies are the most dog-friendly can be helpful for those that like to hit the road with their dog sometimes. If you are an urban dweller, renting a car may be your only option for a road trip. Scout has some tips for renting a dog-friendly car and has found out the policies of many of the major companies you may be considering booking with.
Be Clear on How Many Dogs you Have
While some companies may not care if you have multiple dogs, it is still good to be clear on how many when approaching any rental agreement.
Cleaning Fees and Deposits
There may be an extra cleaning fee or deposit that you have to put down to rent a car and travel with a dog. Usually, this means showing a valid credit card. The company can then use it to charge you if you bring the vehicle back dirty or damaged.
Size Limits
While there is usually no size limit, if you have a really big dog it may be worth looking at the fine print to make sure it is okay to rent with a pet that is so large.
Consider Using your own Seat Covers
Using pet travel blankets can help a lot when it comes to shedding and dirt. A few inexpensive fleece blankets or a dog car seat can eliminate the mad scramble to get your rental squeaky clean before returning. If someone else has to clean the car more than usual, you could be out $75 easily.
This factor is also why some choose to use a travel crate and put something underneath it to prevent messes. When you are on the road or trying to get back from a trip in time to turn your rental in, deep cleaning a vehicle might be the last thing you want to do.
Don't Get the Fanciest Thing on the Lot
Sometimes things happen, and a place is out of the car or truck you requested, so you wind up in something much nicer. However, if you have a choice at reservation time, go for something that is practical and not super expensive. If your dog damages a luxury car your bill is going to be a lot higher than if you are in an everyday family sedan.
Take pictures of the Car Beforehand
Snapping some photos of your rental upon pickup is a good idea. Take a picture of the gas gauge and the complete interior. Less than a minute of snapping photos with your cell phone can save you a lot of money later on.
Make sure that you have an opportunity to make a note of damage before signing off on the condition. Once you say a car is okay, then you are responsible for anything that can be later blamed on you. Car rental agencies are not all out to charge you a ton of fees, but there are some that are not as well run as others.
A mistake on the gas gauge reading or someone not cleaning the car well before renting it to you could result in you getting charged for someone else's damage and any company oversight. If you have no proof otherwise then the company can easily charge you because you have no evidence to contradict what they said. Don't let one employee mistake cost you hundreds.
Never Feed your Dog in a Rental Car
Feeding and watering a dog in your rental car should be avoided unless they are in a kennel where any messes are well contained. Take a break at a rest stop or try to plan out trips where your dog is fed at the end of the driving day. This action helps you to avoid any major messes from eating and drinking. Also, it is important to note that dogs can be more prone to nausea if fed in a moving vehicle in unfamiliar territory. Excitement and stress can lead to a car sick pooch and some cleaning time and fees on top of it all.
Rental Agencies
This agency allows dogs in cars but reserves the right to charge you for cars returned with pet hair in them and any damages your pooch causes. On the plus side, there is no extra fee for your dog riding with you. If you return the car clean then all is well.
Unfortunately, those using the Advantage Car Rental Service will have to follow a more strict policy than some other car rental companies. Your canine friend must be contained in a cage or travel kennel at all times when in the vehicle. Since they are concerned about future renters being affected by allergies, they reserve the right to charge a $75 cleaning fee if you return a vehicle with any pet hair in it.
Dogs can always ride in Alamo rentals, but like all car rental agencies, they expect you to clean it up or pay them to do it. Be sure to take extra precautions if you and your canine companion are traveling with Alamo.
You can find Avis just about anywhere, and they are great about allowing dogs to ride with their humans. Put down a blanket, towel, or seat cover to avoid a cleaning fee.
Budget will not charge you an extra fee for traveling with your dog, but they will charge for any extra cleaning or damage, which is to be expected. Keep your dog in a travel bed or seat or get a blanket. A quick vacuum after and you should be good to go.
Dollar has a policy that allows dogs to ride for no additional fee. They do suggest that all pet owners contain their dog in a kennel or crate, but this is not enforced. It is expected that you bring the vehicle back with no pet damage or hair all over the place. If you don't clean up or your pet damages anything they will charge you for any materials and labor required to get the car back in order.
With Enterprise, you need to check in with the specific location you want to rent from in order to find out their pet policy. It is not a good idea to assume that a dog is okay with this car rental agency. A lot of locations seem to be fine with dogs as long as they are in a carrier and not allowed to roam around the car. Of course, you are responsible for any damages or additional cleaning fees. Contact the main reservations page or call to double check the pet policy at your location. A few pet parents have reported being charged excessive cleaning fees for traveling with a dog.
This company stands by their name in that they make traveling with your dog easy. There is no extra fee or even deposit required, but if you bring the vehicle back dirty they are going to charge you for the cleanup. If your dog chomps a seat or something, you can expect to pay for the damage just like with any other rental car. They don't have any requirements that make it so that your dog has to travel in a cage or kennel.
While your dog can ride with you, Hertz requires advance notice so they provide you with a car that has protection grates between the front and back. This is probably for insurance reasons. They do not charge a fee for this, but any damages or extra cleaning is going to be added to your total. Make sure that you confirm that they are aware of your pet traveling with you so there are no surprises at pick up time.
While there is no fee to travel with your dog, if there is any pet hair or other evidence that a dog rode in the car then you can expect an additional charge. Make sure to clean your car out well when using National to avoid a hefty cleaning fee.
Thrifty's policies vary based on the individual location. Call the main reservations number or make an inquiry online to make sure that dogs are allowed to travel with you. Most locations do allow dogs, but you may be required to keep them in a travel kennel. A fee may be charged for a vehicle returned dirty. Any company that requires pets to be in a kennel is going to be picky about the condition the vehicle is returned in so that is something to be aware of.
Alternatives To Traditional Car Rentals
The Turo concept is unique in that you can choose from a lot of privately owned cars at a lot of locations. According to the website, pets are not allowed without the explicit permission of the car's owner. This means you need it in writing that the owner is okay with your dog.
If you violate the policy and put your pet in the car anyway then you can be charged $250 in fines and have your membership revoked, preventing you from renting from anyone on Turo again. Of course, you could also be subject to damages if the owner believes your dog damaged the car. Like with any rental, don't try to rent an 80-thousand dollar sports car to travel with your dog. The owners of the Yaris or other inexpensive car are likely going to be a little more lenient on their policies.
This is a car-sharing service that has got a lot of attention. It is great for occasional use because you can rent a car by the hour and all your gas, insurance, etc. are included. If you get the car for a full day you are allowed up to 180 miles. The pet policy is that you have to keep your dog in a carrier. They do ask you return vehicles clean or let them know that you had a dog so they can make sure no hair is around for the next user that may be allergic. Zip Car is available in a lot of cities and is easy to book after you become a member.
With Planning, Road Trips with your Dog can be Great!
When you decide to take a road trip with your dog it is important to plan ahead. A rental car is just one step in the process of a successful trip. Make sure you plan where you are going to stay with your dog. Not every hotel or bed and breakfast is as pet-friendly as ones you may have visited in the past.
Continue reading:
Dog Car Seats & Restraints: Your Essential Guide