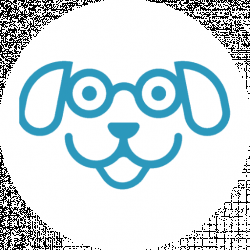 Latest posts by Scout Knows Team
(see all)
Being the parent of a dog with allergies is a challenge. There are so many different things that a dog can be allergic to but some of the more common allergies are to the fillers, artificial colors and flavors, and preservatives that make up a large part of inexpensive dog foods or those that are trying to cut corners for a greater profit margin. Some dogs may also be allergic to poultry and poultry by-products. I did not realize that dogs could be sensitive to some animal-based proteins until recently, but some pet parents definitely claim that chicken especially causes issues with their pooch.
Grain-free dog foods are a popular choice for those that have dogs suffering from allergies of any kind. If you choose to feed a dog food with grain, choose alternative grains like rice and barley. Corn, soy, and wheat contain higher levels of pesticides and herbicides than rice and barley.
Scout's Pick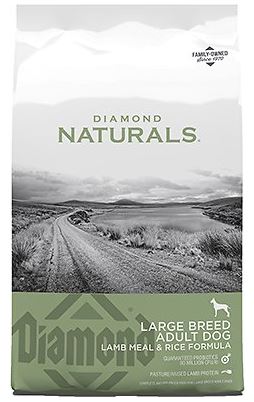 Golden Retrievers Are Prone To Allergies
Goldens are great dogs and part of the family in a lot of homes. Unfortunately, this breed is prone to a variety of allergies that can cause varying levels of discomfort and pain. The good news is that a lot of this can be prevented or eliminated by taking a few steps. Here are some things you can do to reduce or eliminate your dog's allergies.
Keep up with flea and tick control
An allergy to fleas and ticks is common. At the same time, dogs can be sensitive to some types of flea and tick control. If your dog is experiencing skin issues then you should consult with your veterinarian and have them recommend a flea and tick regime that is best for your dog and their unique needs.
Chemicals can cause allergic reactions
There are all types of chemicals around us. The sheer volume of chemicals can make it very difficult to determine what one is causing the sensitivities your dog is experiencing. Your vet may be able to help you pinpoint what is causing problems. One thing you can do is switch to environmentally friendly cleaners and household items.
Diet
It is very common for dogs to be sensitive to the ingredients in a lot of commercial dog foods. The reactions can vary a lot and range from skin irritations to itching, sensitive skin, watery eyes, swelling, rashes, and more. Wheat, corn, and soy are heavily sprayed with products like Round Up. If your dog is sensitive to chemicals than they should avoid dog foods that are heavily sprayed. Artificial colors and flavors can also cause sensitivities. I get irritated that pet food companies say they add coloring to make the food more appealing to the people that are buying it. Dogs don't care about the color of their food and dog parents would do well to avoid any food or treats with unnatural colorings added to them.
Seasonal Allergies
If your dog is allergy prone then there is a chance that a lot of it is caused by seasonal allergies. This can require a prescription to treat, but that still doesn't mean you should ignore other factors that can make symptoms worse such as diet and chemical exposure. Remember that during the Spring and Summer when there are a lot of different things growing, people are spraying and using a lot of different additives to grow things or keep their places looking good.
Changing Diet
A change in diet is often an easy first step towards dealing with allergies. Scout has found some of the top dog foods for allergy prone Golden Retrievers.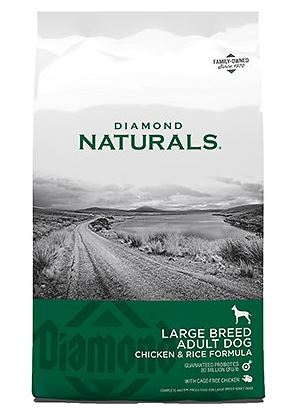 Diamond Naturals Adult Large Breed Real Meat Recipe Natural Dry Dog Food | Chewy
This large breed adult dry dog food recipe is made with real cage-free chicken, whole grain brown rice and real fruit and vegetables including kale, blueberries and coconut! It provides your furry friend with protein and minerals, along with omega fatty acids to help promote healthy skin and a shiny coat, plus antioxidants for overall nose-to-tail well-being.
Check Price
Buy at Amazon.com
We earn a commission if you click this link and make a purchase at no additional cost to you.
Golden Retrievers are large breed dogs, which means that you need to pay attention to their hips and joints. This formula is great for dogs that do not have poultry allergies. I would argue that even if you think your dog is sensitive to poultry they may still be able to eat this formula. Diamond Naturals goes a little above and beyond in terms of ingredients, so it is not fair to compare their food to some of the cheap brands that have poultry byproducts in them. Diamond Naturals also has probiotics which can help with a variety of skin conditions and promote healthy gut bacteria for better digestion.
Scout's Pick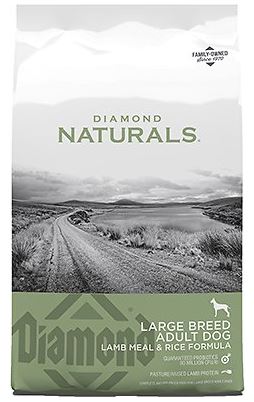 I am a big fan of lamb based dog foods. In fact, this is what I normally feed my own large breed dogs. Lamb is mostly pasture-raised, so you don't have to worry about as much pesticide and herbicide residues or the use of GMOs as much. Rice makes up the grain component of this food. This is suitable for dogs that have allergies to poultry or sensitivities to a lot of commercial grains. As with all Diamond Naturals products, this contains probiotics and high levels of Omega-3 and 6 fatty acids to promote healthy skin and coat. My dogs really like this formula and eat it down fast. Even if your dog is particularly picky about their kibble, I bet this is a brand that they will eat without much encouragement.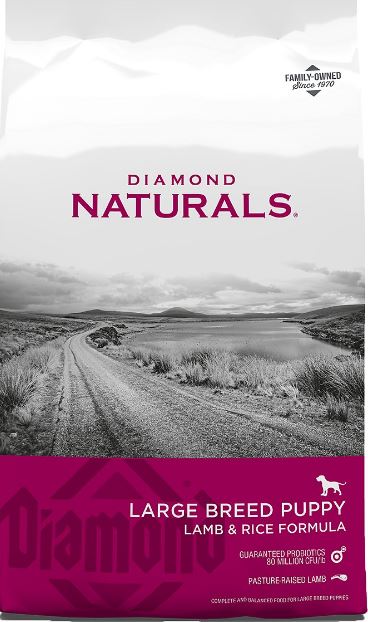 Diamond Naturals Large Breed Puppy Formula Dry Dog Food | Chewy
Start your brand new big puppy off right with superior nutrition from Diamond Naturals Large Breed Puppy Formula Dry Dog Food! This dry puppy food recipe is made with real lamb as the first ingredient followed by real fruits and vegetables including peas, garbanzo beans, papaya, and coconut!
Check Price
Buy at Amazon.com
We earn a commission if you click this link and make a purchase at no additional cost to you.
I have to include Taste of The Wild because it is one of the more affordable and widely available grain-free options out there. Again, this is lamb based dog food which means your dog has minimal exposure to potential pesticide and herbicide sensitivities. No artificial colors or flavors are to be found in any flavor of Taste of The Wild. Other flavors of Taste of the Wild are also worth trying. Even dogs that are sensitive to diet changes may find that they can go back and forth between flavors so their dog keeps interest in their kibble. All Taste of The Wild products are made in inspected facilities within the USA so if you are concerned about Chinese ingredients, this is a brand that you can trust with your dog.
Sportmix was a brand I discovered years ago, but I have to say they have expanded their line of dog foods to include better quality ingredients. Sure you can get cheap commercial style dog food with the Sportmix name, but then there is the Wholesomes line which goes above and beyond to provide a quality dog food with high levels of Omega-3 and 6 fatty acids. Menhaden fish is one of the main ingredients. Fish oil is known for helping treat skin allergies. My dogs get this food when it seems like they want a change from their typical lamb-based Diamond Naturals dog food.
This is an affordable kibble that keeps ingredients to a minimum without sacrificing taste or quality. It does contain some chicken fat but it is totally free of corn, wheat, soy, animal digest products, and artificial colors or flavors. The high level of fish fools dogs into thinking they are getting cat food. If you have dogs and cats you are probably familiar with how much dogs love the fishy goodness of getting into the cat food when you are not looking.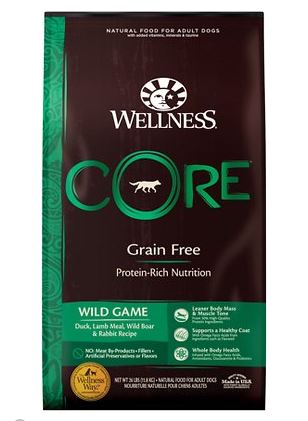 Wellness CORE Grain-Free Wild Game Duck | Chewy
Serve your furry friend a feast with Wellness CORE Natural Wild Game Duck, Turkey, Boar & Rabbit. This grain-free dry food for dogs features high-protein duck, lamb, turkey, wild boar, rabbit and easily-digestible legumes.
Check Price
Buy at Amazon.com
We earn a commission if you click this link and make a purchase at no additional cost to you.
While Wellness is a bit more expensive than some brands, you are getting a lot for your money. This dog food is totally grain free and contains some different proteins like duck and boar. It does have some turkey in it, but some dogs can tolerate turkey even when they can't tolerate chicken. Keep in mind that Wellness uses only the best ingredients in their premium dog food. You will find no artificial colors, flavors, or preservatives, making it ideal for dogs that are very sensitive to any additives. I love that you can find this food easily and it goes further than you expect.
Buffalo and sweet potato is not a combination you see very often in dog food. This grain-free formula offers an alternative delicious source of protein and sweet potatoes offer the starchy sweetness that some dogs miss when switching to some grain-free formulas. Blueberries offer antioxidant protection and dog parents can feel good about this food being cooked in the USA in an organically certified kitchen. This minimal ingredient dog food can help you manage any allergies your dog is experiencing while providing complete and balanced nutrition for any lifestage.
Making Changes To Your Dog's Diet
It can be more challenging to make changes to the diet of a dog with allergies and other sensitivities. Any changes to their diet need to be done over time. For sensitive dogs, a diet change needs to be over 10-14 days. If your dog has a variety of health concerns to consider then you may want to involve your veterinarian when making any diet change decisions.
Scout's Pick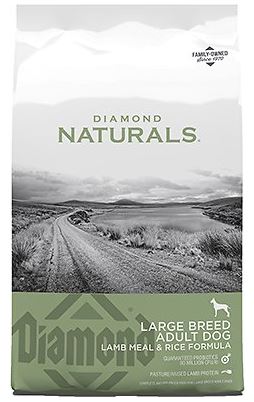 For a more in-depth discussion of many popular brands of dog food be sure to check out Scout's extensive selection of dog food reviews so you can make the best-informed decision for your canine companions!
Continue reading:
Best Companions for Golden Retrievers: Dog Breeds They'll Get Along With
Best Life Jackets for Golden Retrievers