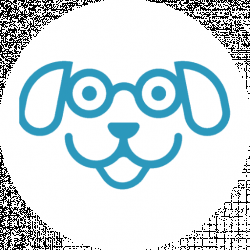 Latest posts by Scout Knows Team
(see all)
Italian Greyhounds are notably smaller than the original Greyhounds. However, they are equally as elegant and graceful. IGs are also very affectionate companions who are alert and sensitive, making them an ideal family dog.
Unfortunately…
IGs can be prone to allergies, so you must feed them only the best dog food for Italian Greyhounds. This way, you can ensure that your companionship will be long and healthy.
After several days of research and comparing different brands, we have concluded that the Solid Gold Wolf King Dry Dog Food is the best choice for IGs. Besides that, we have also shortlisted other dog foods that are also great for IGs. To know more about these, continue reading down below.
Top 5 Best Dog Food For Italian Greyhounds Reviewed
Scout's Pick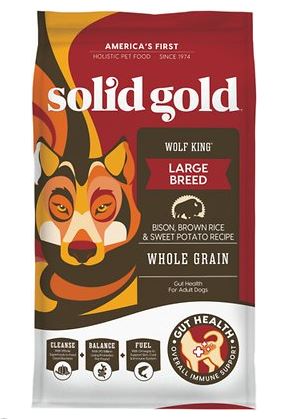 Solid Gold Wolf King Dry Dog Food | Chewy
Real bison meat is the very first ingredient, but this nutritious whole grain, holistic adult dog food with probiotic support is also packed with superfoods like pumpkins, cranberries, carrots, blueberries and more.
Check Price
We earn a commission if you click this link and make a purchase at no additional cost to you.
The Solid Gold Wolf King Dry Dog food is ideal for all ages of medium and large dog breeds. It is from a trusted brand that has been in the dog food industry for over 40 years.
It contains fresh, lean bison and superfood and whole grains such as broccoli, almond oil, pumpkin, and blueberries. This can significantly help boost your IGs immune system and protect them against potential diseases.
In addition, this dog food also contains brown rice and sweet potato. Although Italian Greyhounds may have a sensitivity to grain ingredients, Brown rice is an excellent carbohydrate source. It is hypoallergenic compared to other grains, and it is easy to digest.
This particular recipe is also made to be appetizing to dogs. It can be an excellent alternative for the poultry recipes.
If you're having problems with your Italian Greyhound's coat and skin, this dog food might be helpful for you. Many vets and IG owners recommend this because it does not contain allergens and irritants such as meat by-products, artificial colors, wheat, and corn.
Pros
Made with whole grain and natural ingredients
Contains probiotics for a healthy digestive system
Has Vitamin B, Fiber, and Omega Fat
No artificial preservative included
Cons
Large size kibble which is not ideal for puppies.
Takeaway
This is excellent holistic dog food for your Italian Greyhound. It contains plenty of vitamins and nutrients that will help them stay healthy, and it has excellent carbohydrates, which are brown rice and sweet potato. It is reasonably priced too, which is a huge plus.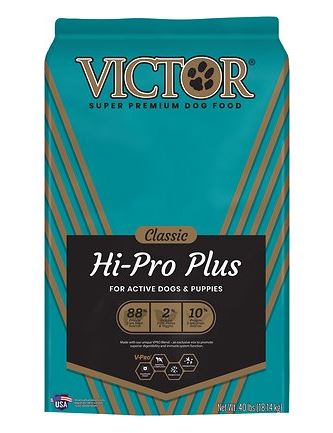 VICTOR Classic Hi-Pro Plus Formula Dry Dog Food | Chewy
Give your pup a meal to be proud of with VICTOR Classic Hi-Pro Plus Formula Dry Dog Food. This nutrient-dense formula is made with premium-quality beef, chicken, fish and pork meals and is ideal for all life stages, including growing puppies and pregnant and lactating females.
Check Price
We earn a commission if you click this link and make a purchase at no additional cost to you.
Italian Greyhound puppies tend to be very active, which means that they need a higher protein and calorie diet to maintain their energy levels. At the same time, the dog food must contain low carbohydrates. This is something that the Victor Hi-Pro Plus dog food can provide.
This recipe is 88% high-quality pork, chicken, and beef and 2% plant protein. This means that it is mostly composed of proteins, which are exactly what your young Italian greyhounds need.
On top of that, it also contains mineral and vitamin supplements that contain amino acids and omega 3 fatty acids. These are essential in ensuring that your puppies grow steadily, and their brains and muscles are developed properly.
Furthermore, this dog food does not contain potatoes, lentils, legumes, or peas, so if your dogs are sensitive to those, then you have nothing to worry about. The ingredients of this dog food are sourced with a 200-mile radius of its facility to ensure that only fresh and locally produced ingredients are used.
Pros
Locally sourced ingredients
Formulated for puppies and high energy dogs
High protein and calorie content
Low carbohydrates
Affordable price
Cons
Not ideal for dogs with chick allergies
Takeaway
Victor Hi-Pro dog food is an excellent choice for puppies or high energy dogs. It contains excellent sources of proteins, it is fortified with vitamins and minerals, and it does not contain harmful carbohydrates that may cause your dogs to become obese.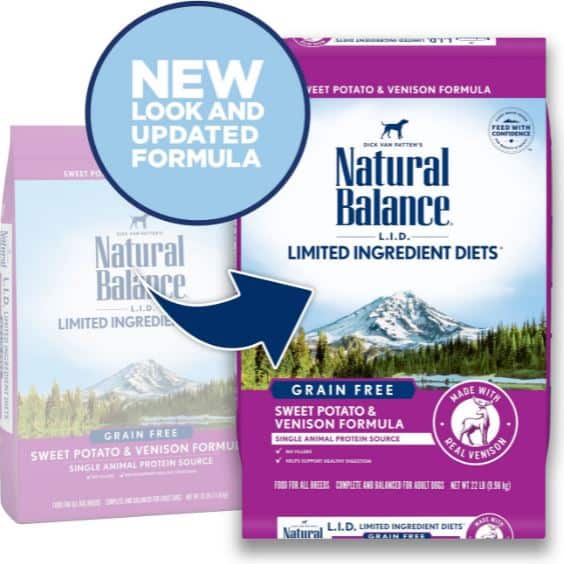 Natural Balance L.I.D Dry Dog Food | Chewy
This grain-free formula uses only a select few protein and carbohydrate sources, making it ideal for dogs with sensitive stomachs or allergies to foods commonly used in dog kibble. Omega-3 fatty acids from flaxseed nourish the skin and keep your pup's coat shiny and healthy.
Check Price
Buy at Amazon.com
We earn a commission if you click this link and make a purchase at no additional cost to you.
Natural Balance L.I.D Dry Dog Food is the most expensive option on this list but for good reasons. It is a sweet potato and Venison formula that contains limited ingredients.
This is excellent because Italian Greyhounds have a long list of allergens and having a limited ingredient list recipe on this dog food makes it easy to ensure that it does not contain anything harmful to your beloved pet.
The Venison flavor is also very appealing to many dogs, so you will not have any problem feeding them this one. It is ideal for dogs in all sizes of adult dogs.
If your dog is not a fan of Venison, other flavor options include chicken, lamb, and beef. Each flavor is paired with its most suitable carbohydrate to make sure that the recipe is well-balanced.
In addition, this recipe does not contain wheat, corn, and grain. All of its ingredients are natural and free from artificial colors, bleach, and flavors commonly found on cheaper dog food varieties.
Pros
Flavor options available
Perfectly pair protein and carbohydrates
Grain-free
Single-protein source
Cons
It can cause not so good smelling gasses (farts) from your dogs.
Takeaway
The amount of protein on this dog food is not that high. This means that high energy dogs will not get their much-needed energy boost from this. But, it is still an excellent overall dog food with high-quality ingredients.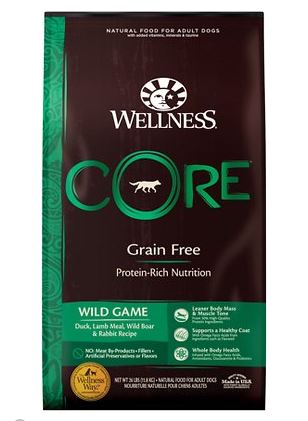 Wellness CORE Grain-Free Wild Game Duck | Chewy
Serve your furry friend a feast with Wellness CORE Natural Wild Game Duck, Turkey, Boar & Rabbit. This grain-free dry food for dogs features high-protein duck, lamb, turkey, wild boar, rabbit and easily-digestible legumes.
Check Price
Buy at Amazon.com
We earn a commission if you click this link and make a purchase at no additional cost to you.
As you already know, grains can be a major cause of allergic reactions among Italian Greyhounds. With Wellness CORE Grain-free Wild Game Formula Dog Food, you do not have to worry about that because it is 100% grain-free. It also contains ingredients that are easy to digest so that your beloved pet's stomach does not become irritated.
Instead of using grains, this formula used chickpeas, lentils, and peas. These are more nutritious and easier to digest ingredients compared to grains. These do not contain high levels of fat and calories so that your pet gets the balanced diet that they deserve.
Furthermore, the primary proteins used for this recipe are rabbit, wild boar, and duck. These are excellent protein sources that contain generous amounts of niacin, iron, and selenium. These are lean meats, meaning these do not contain harmful fats that can lead to your dogs becoming obese or developing heart issues.
This recipe also contains vegetables such as broccoli, spinach, and kale for more vitamins and nutrients. All these ingredients are organically sourced and ensured to be from high-quality producers.
All ingredients in this recipe are sourced from high-quality producers. These are prepared clean and free from artificial flavoring, colors, and preservatives.
Pros
Excellent protein sources
Grain-free
Reasonable Priced
Organically sourced ingredients
Made in the USA
Cons
Not ideal for picky eaters
Takeaway
This dog food does not contain any of the usual allergies causing ingredients. It is also made with easy to digest ingredients, making it excellent for dogs who have sensitive stomachs and strict dietary restrictions.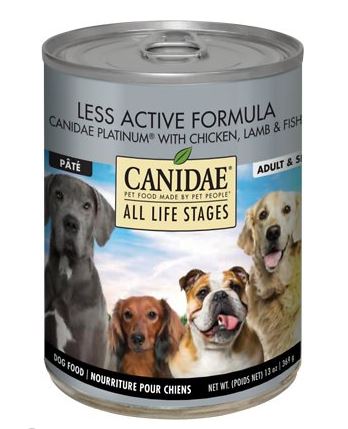 Canidae All Life Stages Less Active Chicken | Chewy
Your pooch's tail is sure to wag with delight over this vet-formulated, wet food crafted with real chicken, lamb, and fish and slow-simmered in a savory broth.
Check Price
We earn a commission if you click this link and make a purchase at no additional cost to you.
CANIDAE All Life Stages Canned Dog Food is ideal for less active senior Italian Greyhounds. It has easy to chew consistency, which means that they will not have a hard time eating, especially if they are suffering from dental and jaw issues caused by old age.
Aside from senior dogs, puppies will love this wet dog food too. It has a thick broth packed with flavors that are made to be enticing and appetizing.
The main proteins used in this recipe are fish, lamb, and chicken, which are also excellent sources of omega 3 and other nutrients. Despite being a dense dog food, it does not have plenty of calories and fat.
Furthermore, only natural ingredients are used in this recipe. It does not contain soy, wheat, corn, and chicken by-product that can trigger allergies. It does have chondroitin and glucosamine that help maintain the hip and joint function of your beloved pets.
Pros
High-quality ingredients
Nutritionally dense recipe
No chicken by-product
Affordable
Cons
Does not smell very pleasant, but dogs will love it
Takeaway
If you are looking to give your dogs a variety in terms of texture, this one is a good choice. It can also help give senior dogs the joy of good-tasting food without the dreaded chewing problem.
Factors To Consider When Choosing Italian Greyhounds' Dog Food
Choosing the best food for Italian Greyhounds can be challenging because there are plenty of great options out there. However, to help you narrow the search, here are the factors to consider when making the decision:
Life Stage
The dog food that you give your Italian Greyhound must fit their life stages. Puppies often require dog food packed with nutrients that will help them grow at a steady pace. Meanwhile, adult dogs need dog food formula that contains energy boosters.
Meat Protein
Unlike humans, dogs do not have the same level of ability to digest plants. This means that excessive amounts of vegetable proteins can be harmful to them, hence why you should opt for meat protein.
However, this meat protein must be well balanced with other sources of minerals, vitamins, and carbs to provide your dogs with a holistic diet.
Allergens
As mentioned above, Italian Greyhounds are susceptible to allergies. So the food that they are known to have allergic reactions to are soybeans, rye, barley, oats, rice, wheat, and corn.
As you notice, most of these allergens are grains, so it is important to check the full content of the dog food you are planning to buy. It is best to opt for grain-free labels just to be safe.
Flavor
Imagine eating the same thing over and over again in every meal of the day. Would you still be excited to eat or have some appetite?
It is the same case with your dogs. This is why when choosing dog food for your Italian Greyhound, make sure to opt for a brand that has a variety of flavors that you can switch to from time to time. Picking one that is your dog's personal favorite flavor is also an excellent factor to consider.
Italian Greyhound Diet
Italian Greyhound diet is just like other medium-sized dogs except that you should avoid anything that contains wheat to avoid any allergic reaction. Here"s a quick overview of their diet:
Puppy Stage
When your Italian Greyhound is 6 months and below, it is suggested that you feed them 7 to 8 times a day. This should be in 3 to 4 hours intervals, and the amount of food should be according to the feeding guideline of your dog food.
Adult Stage
As your Italian Greyhound grows older, they will require less frequent feeding. Ideally, they should be fed 3-5 times a day with even intervals to ensure that they have enough energy to be active throughout the day.
Italian Greyhound Health Issues and Dietary Preventions
Just like other dogs, Italian Greyhounds can develop several health issues. These issues can be significantly mitigated with the right diet and exercise. Here are the health issues that are common on Italian Greyhounds:
Obesity
Italian Greyhounds are at high-risk for obesity. You may think that this is not a big deal because fat Italian Greyhounds look cute, but it is a serious problem. Obesity can cause digestive disorders, metabolic and joint problems that can significantly affect your dog's quality of life. It can even lead to more life-threatening problems such as heart disease and chronic pain.
To prevent this, make sure that you feed your Italian Greyhound the right type of food and the right amount. If you are tempted to give them treats, remember to do it in moderation.
Parasites
Your Italian Greyhound can be invaded by parasites that can infest their symptoms and cause discomfort. Some examples of these are heartworms, roundworms, hookworms, fleas, and ticks. Several of these parasites can even harm humans and cause serious health problems.
To avoid these, make sure that the food that you are giving your Italian Greyhound is clean. If you give them raw meat, make sure that the meat is of good quality and does not contain any parasite.
Dental Diseases
Dental problems are a very common health issue among dogs. In fact, it affects 80% of dogs who are 2 years old and above. Sadly, Italian Greyhounds are more susceptible to this issue compared to other dog breeds.
The problem can start as a build-up of tartar, which will develop into infections and damage the teeth, roots, and even gums of your pet. If left untreated, it can cause significant discomfort and pain on your beloved Italian Greyhound.
One way of preventing these issues from happening is to invest in your dog's dental hygiene. Also, make sure that the food that you are feeding them does not cause sores due to its hardness. Hard or sharp dog food and treats are some of the most common causes of wounds that become infected.
Eye Problems
Italian Greyhounds can develop and inherit many eye problems. So of which can cause total blindness and affect their quality of life. This is why it is important to invest in dog food that contains ingredients that are good for their vision.
The most common eye problem in Italian Greyhounds is Glaucoma. This is a quick-acting and painful disease that can result in total blindness.
Some of the ingredients to look out for that help protect your Italian Greyhound's vision are the ones that contain Zinc, Taurine, and Omega-3 fatty acid. Dog foods that are salmon are good choices because they are rich in Omega-3.
You could also give your dog supplements to help protect their eyesight, especially if you know that their line has a history of eye issues.
Liver Problems
Another health issue that Italian Greyhounds are more prone to developing is liver problems. Italian Greyhounds have higher chances of getting a Portosystemic Shunt or PSS. When your pet has this condition, their livers are unable to remove toxins from their bloodstreams.
To avoid this condition, make sure that you feed them with holistic food that is kind to their liver. Also, make sure that they are at the right weight so that their liver maintains its proper functions.
Final Words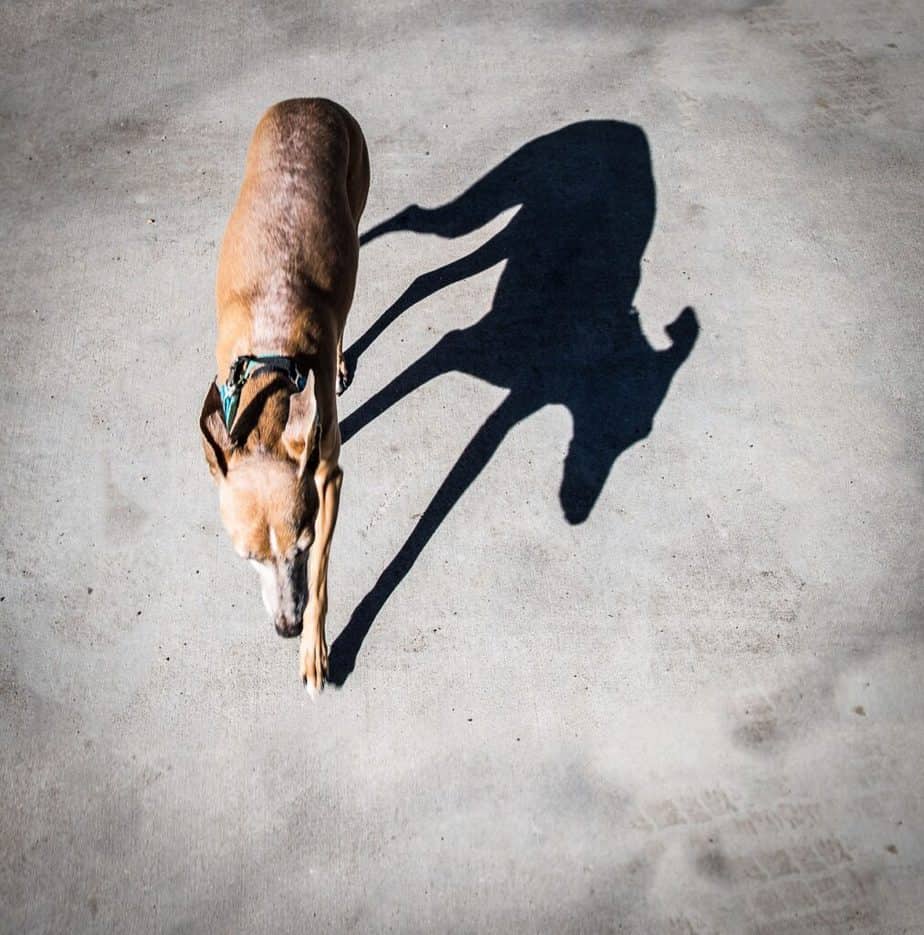 There is plenty of excellent Italian Greyhound food in the market, but the overall choice is the Solid Gold Wolf King Dry Dog Food. It contains holistic proteins, vitamins, and minerals that will help boost an Italian Greyhounds immune system and provide them with the energy and nutrients they need to have the best quality of life.
The other products listed above are also excellent choices and have ingredients that will help keep your Italian Greyhound healthy. However, they are not as affordable, tasty, and hypoallergenic as Solid Gold's Wolf King recipe.
However, each dog is different, which means that their needs and taste buds are different too. This is why it all boils to your choice and the preference of your dogs.
Scout's Pick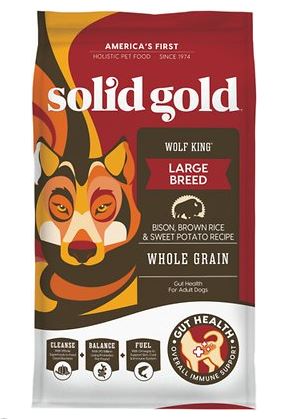 Solid Gold Wolf King Dry Dog Food | Chewy
Real bison meat is the very first ingredient, but this nutritious whole grain, holistic adult dog food with probiotic support is also packed with superfoods like pumpkins, cranberries, carrots, blueberries and more.
Check Price
We earn a commission if you click this link and make a purchase at no additional cost to you.
Continue reading:
10 Best Large Dog Kennels for Big Dogs in 2022
Dog Car Seats & Restraints: Your Essential Guide