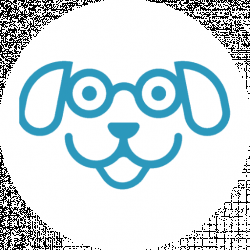 Latest posts by Scout Knows Team
(see all)
Traveling with a dog is a lot easier than it used to be. Since so many people have dogs and sometimes dogs are a person's main companion, many hotels attempt to cater to the needs of pet owners. At the same time, policies can vary widely, so you need to know what's required and whether the additional costs are even worth it. We'll outline the best options for lodging, means of travel, and keeping your pooch calm in transit.
Is my Dog Actually Capable of Travel?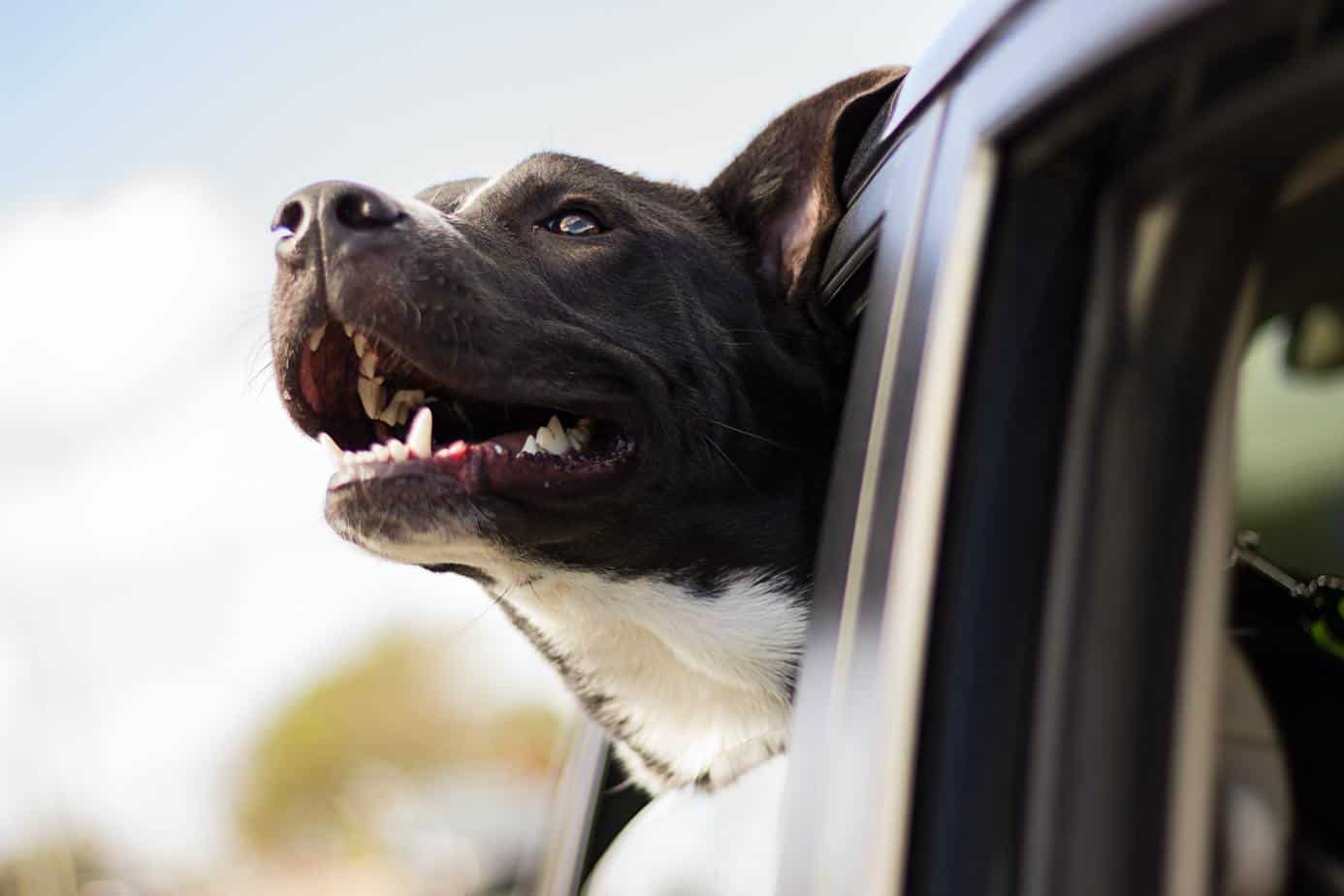 Some dogs do not enjoy travel at all and get severe anxiety, upset stomachs, and more. Sedatives can be used to help ease travel pain, but unless it is necessary to bring your very nervous dog you may want to consider how good an idea forcing it on them really is. Older dogs with mobility issues can be especially stressed. If air travel is part of your plan, then beware of how stressful it can be for a dog to travel as cargo on a plane. Smaller dogs can often be taken on board as a carry-on.
How are you Getting to Your Hotel?
Getting to your hotel is a whole issue unto itself. No matter if you are renting a car or hiring a private taxi service, it is important to make sure you have dog-friendly transportation from your airport, train, etc. to your hotel. Each transportation service is going to have their own set of rules and fees for such a request.
Consider Hotel Fees
Hotel pet fees can vary a lot, and some very upscale hotels may not allow dogs under any circumstances. If you really want to go on a trip with your dog, then you need to make sure that when pricing hotels you're factoring in any pet-related surcharges. You may find that a higher cost per night but a lower pet fee is a better deal than the less expensive hotel with a larger pet fee and/or deposit.
Top Pet-Friendly Hotels
Plenty of private hotels and bed and breakfasts allow pets, so we narrowed it down to a few of our favorites. These are the most pet-friendly hotels to look out for when planning your next getaway or business trip.
Aloft
Aloft has a great pet policy. They allow dogs up to 40 lbs without any special considerations. If you have a larger dog, you can get a waiver of the weight policy in some cases but you have to talk to the hotel reservations department directly. Dogs staying at Aloft enjoy perks such as their own bed, bowl, and a bag of complimentary treats. In Asheville, NC there is even a rooftop area to walk your dog. There's no extra charge to bring your dog but like any hotel, if there is damage or your room is left really dirty due to a dog then you will be charged extra.
Sheraton Hotels
Scout loves that Sheraton allows for big dogs. In fact, for just $75 per stay you can bring two dogs of up to 75 lbs with you on your trip. Larger dogs can get a waiver but you have to talk to the hotel management directly. Sheraton hotels are in a lot of major cities so it is a reliable choice for frequent travelers.
Affinia
If you are staying in New York City with your pet then check out Affinia hotels. Their VIPaws program provides food and water bowls, a big pet bed from Jax & Bones, rope toys, dog stairs, a door hanger, treats, waste bags, and all for only about $50 per stay. Scout loves that $10 of this fee goes to help out friends at the Humane Society.
Hilton
This is another affordable and easy to find hotel chain that puts some extra effort into making hotel stays with your pet more comfortable. For a fee of $75 per stay, your pet gets a food and water bowl along with a place mat and a bag filled with organic treats, a travel sized bottle of deodorizing disinfectant, and biodegradable waste bags. Hilton limits dogs to 75 lbs and only two per room. However, if your dog is a bit larger it never hurts to ask for an exemption as long as you do so when you book the room.
Hotel Indigo
Hotel Indigo is a dog loving chain of quality hotels. Your dog will get a lot of perks while staying at this chain. They have locations throughout the world and most of the time the only fee you have to pay is the standard $75 per stay. They limit the size of dogs to 80 lbs and only two per room. Keep in mind that the pet-friendly rooms are sometimes limited to certain floors of the hotel. Dog treats and water bowls are included, and the staff will go out of their way to make sure you and your pet are comfortable.
La Quinta Inns & Suites
While maybe not as trendy as the other picks on our list, La Quinta is still one of our favorites. It's budget-friendly and locations can be found pretty much anywhere. The best part? No pet deposits, nightly surcharges, or weight limits. There is a limit of only 2 dogs per room, but that's it. La Quinta is a great option if you're just looking for clean, comfortable lodging and don't mind giving up the freebies of the higher end chains.
Good Dog Hotel Etiquette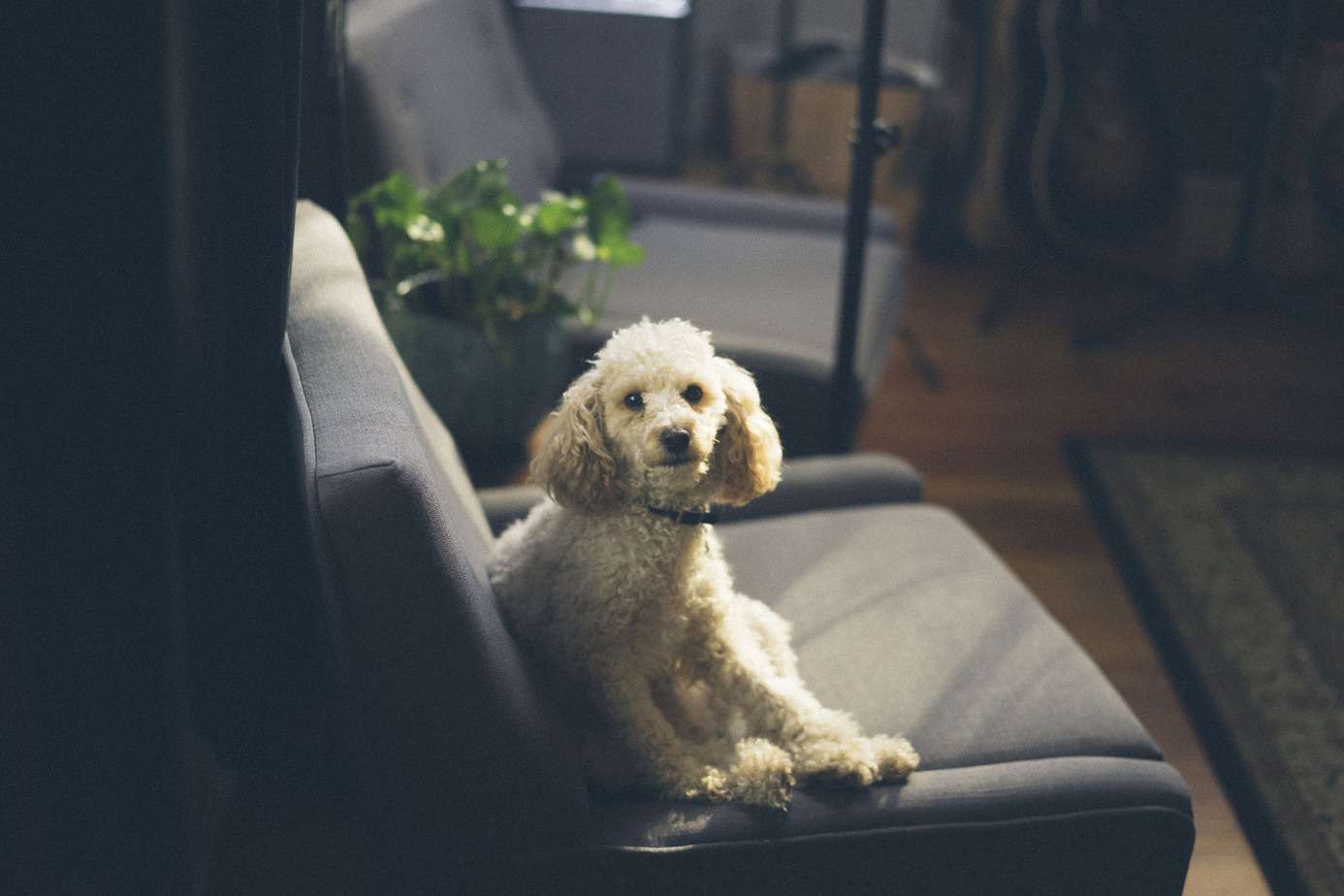 Taking your dog with you is a privilege and it is important to remember the comfort of those around you. This means if you are staying at a hotel you need to do what you can to make sure your dog is on their best behavior. Active dogs that are used to getting to run around a bit are not going to be happy locked up in a hotel room. It's important to modify your routine a bit to keep everyone happy, including other hotel guests.
Leaving a Dog in a Hotel Room
Even a dog that is generally very good being left inside for an hour or two at home may get quite distressed if left in a hotel room. No one wants to come back to a hotel room that has been chomped up by their beloved pooch. Make sure when traveling that you provide your dog with enough exercise and play to keep them tired and happy. Traveling with your dog means a lot of time at least walking them around the nearest park. If you are gone and your dog starts howling or being disruptive, it can be a real hassle that can result in you getting asked to find somewhere else. Remember: a tired dog is a quiet dog.
Clean up Messes Pronto
If your dog does make any type of mess in a hotel room then it is important to clean it up as soon as possible. Try to do this as much as you can yourself. If the housekeeping personnel have to do it for you then they are going to be on the alert for damage to your room. This won't endear you to the hotel staff at best; at worst you may face additional charges at check-out.
If there is an area around the hotel that is a green space or similar then remember to use bags to pick up after your dog.
Take Care of Barking or Excessive Noise Quickly & Calmly
Hotels are unfamiliar surroundings in most cases so your dog may be tempted to bark or growl a bit even if they are normally really relaxed. As they get used to traveling, this behavior will probably occur less often. Until then, try to calm your dog down with treats or soothing talk, petting, or playing. A Kong stuffed with some type of treat can go a long way towards stopping barking. If you have a calming aid handy this can be used if the problem is severe enough. Calming aids can be all-natural or prescription, whichever works for your pup.
Be Leash Aware
When at a hotel you need to keep your dog on a leash unless they have a special area for unleashed dogs to play. Leashes not only add a level of comfort for those that may be scared of a dog they don't know, it also ensures that your dog can't wander off into unfamiliar surroundings and come to harm. A lot of dogs have been lost while traveling simply because they were let off a leash for a few minutes.
AirBnB is more popular than ever, and if you have a dog then it's something you should definitely consider when taking a trip. A lot of private individuals are more dog-friendly than some hotels or bed and breakfasts. While they may ask for a small fee or deposit, you may get nicer accommodations and even a yard for your dog to run around in rather than a constricting hotel room. Plenty of AirBnB rentals are pet-friendly and most clearly state their policy on the listing. Here are a few things to remember when using AirBnB for pet travel.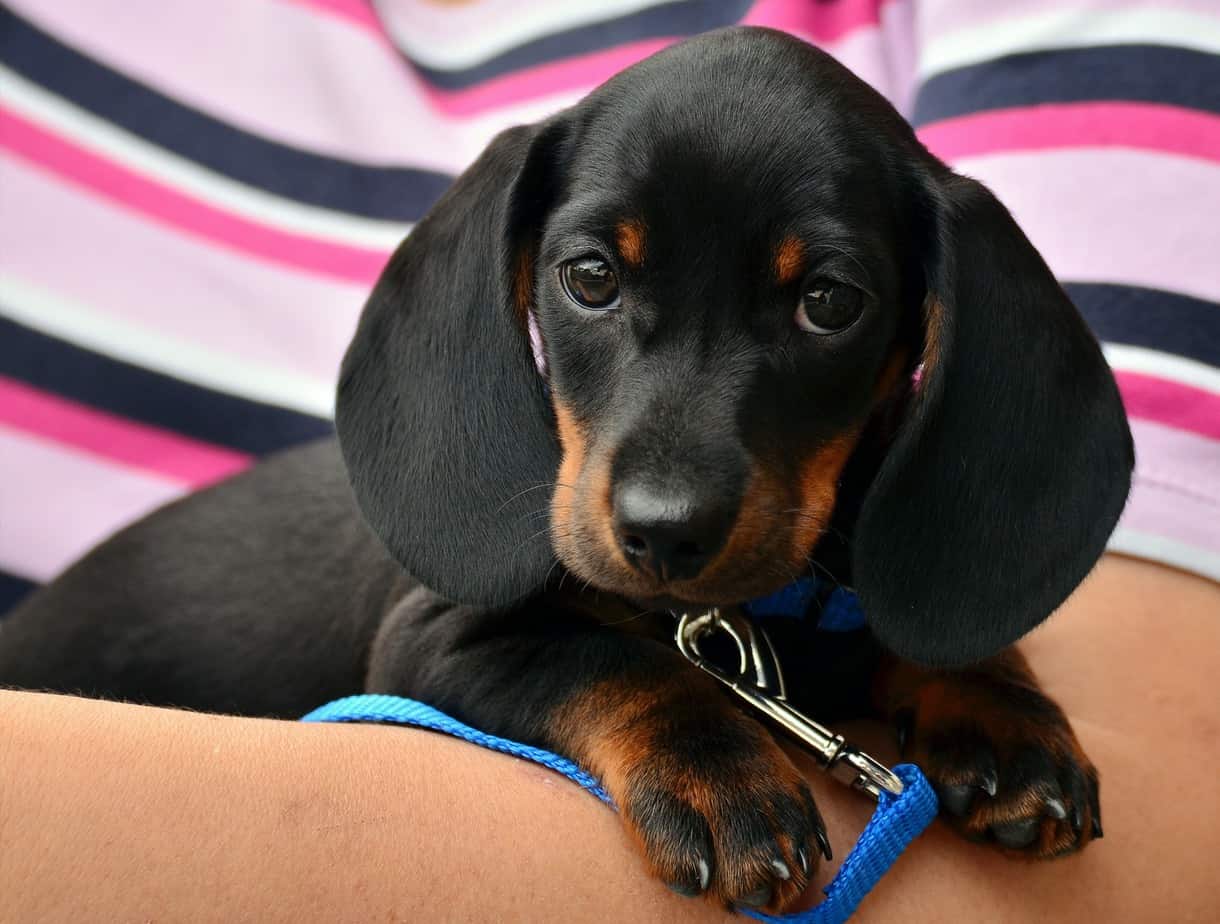 1. Be Honest
Some hosts may ask that you only bring 1-2 dogs, or that they be under a certain weight. It is important to respect these policies. Just because the owner is not on-site doesn't mean someone won't notice you have two 100 lb dogs in a cabin that only allows for one. And don't ever be tempted to sneak your pet into a private rental that doesn't allow dogs at all.
2. Come Prepared
While a rental may be pet-friendly you still need to bring everything with you that your pet needs. Dog beds are not something a host is going to provide. Don't expect to be able to find your dog's special brand of kibble locally, especially if traveling somewhere remote. Same for any grooming or cleaning products you might be using.
3. Take Extra Care With Clean-up
Your hosts are opening up their home and living spaces to you, so take an extra minute to make sure your canine companion didn't cause any harm. If they do make a mess, take responsibility. Not doing so can result in poor feedback that others can see and make it hard to rent on AirBnB again. Plus, it's just poor form. Never be afraid to ask to borrow a host's vacuum cleaner.
Of course, rule #1: always make sure to clean up where your dog uses the bathroom. This is not the host's job.
4. Make Sure to Let Your Host Know you are Bringing a Dog
Some rentals are very pet-friendly and make a point to mention this often in a description. Even if this is the case, it's still a good idea to notify the hosts that you are bringing a pet even if they do not ask directly. Also make sure to ask if the hosts have any pets themselves, and plan accordingly. If your pup doesn't socialize well in new environments, consider finding another rental.
Top All-Natural Calming Aids for Dogs
Natural remedies can work wonders on a dog that is having a hard time traveling or adjusting to a different place. Here are three that offer relief without making your dog too groggy or lethargic on trips.
No products found.
These natural dog calming aids help dogs in any stressful situation from thunderstorms to travel. Feed 1-6 treats (depending on dog size) to your dog 30 minutes before a stressful activity. Chamomile, passion flower, thiamine (B1), ginger and L-tryptophan are the main ingredients in these delicious, easy-to-give treats.
No products found.
Valerian extract, chamomile extract, passion flower extract, and skullcap extract are the primary ingredients. The inert ingredients are minimal, it's very affordable, and it's easy to add to food. Just a few drops and your dog will be a little bit calmer without being groggy. If your dog is naturally wary of any type of medication, try adding a few drops to some wet food or a treat.
No products found.
This natural flower-based calming aid can be rubbed onto pets or added to their water or food. It is a very popular solution and can be used on cats as well. Star of Bethlehem, rock rose, cherry plum, impatiens, and clematis extracts are the active ingredients, and you only need 2-4 drops to see results. The size makes it ideal for travel, and since it is homeopathic you don't have to worry about a lot of nasty withdrawal or lingering side effects.
Planning Your Trip
Scout hopes this article has made planning your next trip with your pet a little easier. Having your beloved dog with you can make your trip more enjoyable, and it eliminates the hassle of worrying about kennels, boarding, or hiring a pet sitter. You might even be surprised to find that taking your dog with you costs you less money than hiring the best care. Talk about incentive.
Continue reading:
Top 5 Airlines For Flying With Your Dog & The Alternatives
On The Road: Feeding Your Dog on Roadtrips