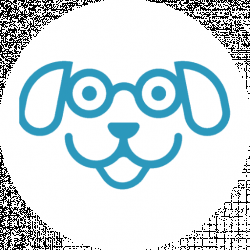 Latest posts by Scout Knows Team
(see all)
Why You Should Get a Camera
Dog collar cameras are one of the biggest trends in pet accessories. Here are some of the reasons that you might want to get one for your dog:
See What Your Dog is Up to While You Are Gone
How many of us have wondered what our dog is up to while we are not at home? Well with a dog camera you don't have to wonder anymore. This is a way to figure out what happened to that pillow or if your dog is barking too much, and can also be fun to see what happens when you aren't there.
Capture Those Funny Moments
Our dogs have a lot of fun running in the woods. It would be so great to be able to see it from their perspective. They like to chase squirrels in the woods but usually, the squirrels are way too fast for them.
Learning Tool to Stop Bad Behaviors
Dogs get bored and lonely at times, which can lead to behaviors like barking, chewing, and even making messes by using the bathroom inside. You can learn a lot by seeing how your dog is acting so you can change the situation and give them what they need to be a good dog!
If your dog is taking off and roaming the neighborhood by escaping from your backyard then you can see just what they are up to and perhaps get some insight into what is luring them away as well as how they are getting out of their enclosure.
Check for Compatability
There are a lot of different sports cameras out there and the housing and mounts can vary. In order to avoid disappointment, always read the fine print and make sure it will work with your collar and fit your dog. Most harnesses are manufactured to fit a wide range of weights and chest sizes.
The Cost of Dog Collar Cameras
Scout has tried to put together a list of some of the cameras and accessories out there in different price ranges. If an outdoor sports camera is something you plan on using often then you might want to invest in a higher quality camera that can stand up to the most abuse and use over the years and provide good picture and sound quality.
GoPro Fetch (Dog Harness)(GoPro Official Mount)
This harness allows you to securely attach a GoPro camera to your dog's chest or back so you can capture moments from whatever perspective you wish. The harness fits dogs from 15-120 lbs. The harness only works with GoPro Hero 3, 4, and Session.
Lightdow LD4000 1080P HD Sports Action Camera Kit – DSP:NT96650 + 1.5″ LPS-TFT LCD + Bonus Battery + 170° Wide Angle Lens (Black)
This affordable sports camera is shockproof and waterproof which is, of course, something you would expect in any sports camera. With this camera, you can take pictures with an outstanding resolution of 12MP! The 170-degree wide angle lens means you can capture a lot of what is going on with this camera.
For those that want a great budget camera for their dog, this is a solid choice that gets outstanding reviews from a lot of people. This camera can be strapped to your dog's chest or back using a harness . You can also mount this on your dog's back if you get the equipment. The camera comes with a one year guarantee, which is pretty good considering how little it costs.
AKASO EK7000 4K WIFI Sports Action Camera Ultra HD Waterproof DV Camcorder 12MP 170 Degree Wide Angle
This camera offers crisp and clear action with a 170-degree wide angle lens and HD video. The camera comes with two rechargeable batteries that each offer 90 minutes of video. It comes with a wrist remote for complete control when and where you need it. 12MP pictures and sharp video will allow you to have some quality clips of your pooch's adventures to share with friends and family. For those that are into water sports, this camera is waterproof down to an outstanding 100 feet!
Legazone WIFI 2.0" 12MP HD 1080P 170Wide Sports Camera Action DV + Shockproof Carrying Bag Waterproof Helmet Camcorder
This affordable HD sports camera offers vivid shots and rugged features at a bargain price. Imagine yourself on the trail with your dog capturing all those memories and adventures! Dogs that love water sports can get some great shots while boating or even surfing! This camera would make a great gift for any dog parent. The easy to use app and Wifi features make it simple to share videos and pics.
Nomadic Gear Dog Harness Chest Mount for GoPro, Garmin, Ricoh Action Cam, SJCAM, AKASO, Vtin, Cymas, Apeman, Lightdow, ODRVM, Vtin, Pictek, GT Road, Campark, SOOCOO Action Camera
This harness is built very tough and rugged despite the low cost. The harness supports all kinds of sports action cameras. The fun part is that the two sturdy mounts allow for two cameras to be used so you can get several perspectives and not miss a moment! The harness will accommodate dogs from 15-120 lbs and is completely adjustable for comfort.
Dogtek Eyenimal Digital Videocam for Pets,4 GB memory
At Dogtek they are committed to offering small and discrete cameras that attach to your dog or cat's collar. These work with almost any collar and they are much more comfortable and easy for your dog to get used to than a more bulky chest or back mounted camera. This camera has a rechargeable battery and 2.5 hour record time and built in 4G flash memory. Scout likes that it has a motion detection mode that can save battery life when your dog is resting.
It is hard to find a better camera than the GoPro but it is going to cost you. If you are going to take a lot of footage under rugged conditions then this is the camera that is going to stand the test of time. The battery life allows you to capture 60-90 minutes of video. Without any extra housing, the Hero 5 is waterproof to 33 feet. This is the latest model of GoPro available. You can definitely get a lower price by getting one of the previous models. This GoPro offers 3 different picture-taking modes: single, burst, and time-lapse. The 4K video system provides sharp, clear, and vivid video that you will love.
Uncle Milton – National Geographic – Pet's Eye View Camera
While this is not a video camera, it does take good pictures that allow you to get an idea of your dog's perspective. The low cost makes it a great starter pet camera for kids. The camera can be set to take pictures at one, five, or 15-minute intervals. The built-in memory allows for the collection of 40 fun photos. Kids will have a blast putting this on the cat or dog and seeing what pics they take throughout the day.
4K WIFI Action Camera Remote Waterproof 30m Underwater Camera Ultra HD 20MP Water Camera With 18 Accessories Kits for Diving,Surfing,Snorkeling,Skiing,Motorcycle,Kids and Water Sports
Use the handy wrist remote to start recording what your dog is up to. This camera is waterproof up to 30 meters and takes pictures with a 20MP resolution which makes it the highest picture resolution camera on this list.and at a fraction of the price of a GoPro. You can use SD cards with a size of 16G-64G that are Class 10 or above. You will enjoy a WiFi range of 50 feet and the two included rechargeable batteries.allow for up to 121 minutes or recording time each for a total of up to 4 hours of action!
Action Camera 4K Dual Screen 16MP WIFI Sports Waterproof Camera WIMIUS Q4 (Silver)
This 16MP camera is waterproof to 120 feet when in the case and features a 170-degree angle lens so you can capture a lot of moments with ease. The 4K video system offers the highest quality video out there. The two included rechargeable batteries allow for up to 3 hours of total video time at the highest quality setting. WiFi connection allows for easy transfer and sharing of videos and pics. This is a camera that you can get for a very low price if you clip the coupon on the product page.
Cameras Are Fun and More Affordable Than Ever
As you can see, you can get a good camera to attach to your dog for a very low price. With so many affordable sports action cameras available that amount to a chest harness, it is hard to find very many that just clip on a collar. Scout is confident that all the cameras and accessories in this post will serve dog parents well in capturing all the good times and adventures.
Continue reading: